A cloud-hosted PBX system is a cost-effective business phone system option.
Cloud-hosted systems offer a wide selection of valuable features and consistent service.
If you do not have a reliable internet connection, a cloud PBX system might not be right for your business.
This article is for business owners who are considering changing their phone system to a cloud PBX option and are looking to learn more about this kind of system.
Cloud-hosted PBX phone systems have become increasingly popular in recent years. The ability to add a robust phone system with all of the features and tools you need, without having to install or maintain any equipment, is particularly appealing to many small businesses. However, for some businesses, having a phone system that is totally dependent on the strength of an internet connection is not ideal. Before deciding whether a cloud PBX system is right for your business, it is important to understand exactly what a cloud PBX system is, how it operates, and the pros and cons.
What is cloud PBX?
A private branch exchange (PBX) system is a business-grade telephone network that enables communication both within and outside your organization. A business phone system is different from residential or cell services in that it has additional service offerings, which typically include call conferencing, extension dialing, business-hour settings to route off-hour calls, customer waiting queues and hold music.
Cloud PBX, also known as hosted PBX or virtual PBX, is an IP-based PBX solution that's provided and accessed completely through the internet. Instead of hosting software on a server the way digital systems do, cloud PBX hosts all software and data in the cloud.
A cloud PBX system is a business phone solution powered by an internet connection. All of the software and data are hosted in the cloud. Cloud PBX systems offer valuable features, like automated attendants, call queues, extension dialing and conference calling.
Digital vs. cloud PBX
Cloud phone systems are an offshoot of digital – or on-premises – PBX systems. These systems offer the same level of functionality but differ in where the equipment is located and how it is maintained. The cost structures of the two systems also set them apart. On-premises phone systems have PBX equipment housed in large hardware units that must be stored on-site. On-premise systems can be very costly because of their size and requirements for a special storage facility. Companies are also on the hook for expensive regular maintenance, since the machines are complex and require professional attention.
Digital PBX phone systems are monitored using a PBX switchboard. The switchboard processes the connections between telephones to facilitate a call and controls many business-grade phone system features.
Cloud PBX takes all the functionality of a digital system and moves it into a virtual space, eliminating the need for hardware and other equipment, which saves you money on installation and maintenance. Hosted PBX systems have become popular largely because they are easier to use and provide all of the functions of a digital PBX platform (and more) without requiring clunky, costly equipment.
A digital PBX phone system is an on-site solution, which means all of the equipment is stored on servers inside your business. A cloud PBX system doesn't require physical equipment. All of the equipment is stored in the cloud, making it a much more flexible option.
How does cloud PBX work?
Cloud PBX is an internet phone system in which the provider is responsible for both housing the PBX equipment and providing your phone services. Your desk phone plugs into a router, and any calls, signaling and features are handled through a server at the provider's physical location.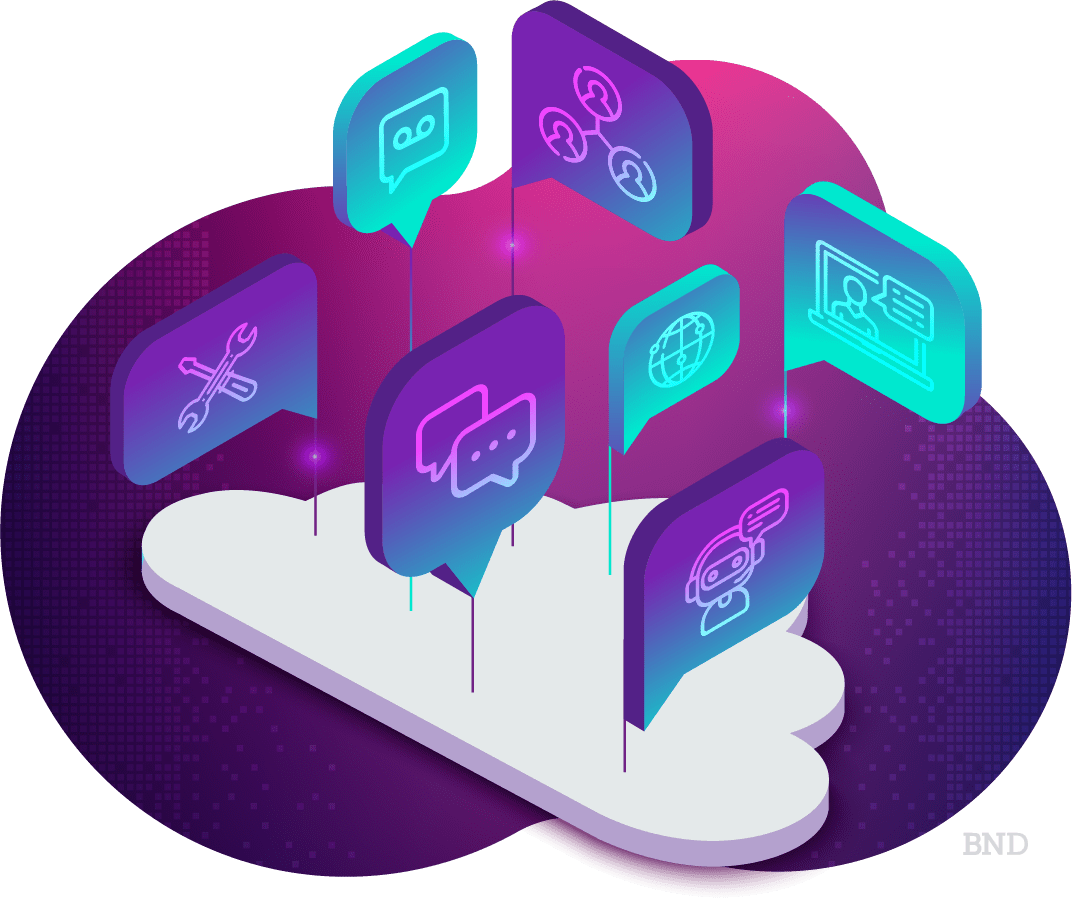 The PBX is responsible for routing incoming calls, enabling call transfers to other extensions and running all of your phone system's communications features, such as call waiting and voicemail. Your system can be managed using a call flow, which is a collection of features and rules you assign to a given phone number.
In a cloud PBX system, all software and data are stored in the cloud. The PBX equipment facilitates all of the phone services and allows for features such as call waiting and voicemail.
How to use a call flow
A call flow helps you manage how your calls are routed. A call flow configuration lets you control when, where and how calls come in through your main business phone lines. This means you can set certain business hours for receiving calls, see the location of the caller or control who receives the call. The call flow interface varies by provider, but most offer similar customization options for your hosted PBX solution.
For example, you can specify which phones you or your employees are using, in what order those phones should ring (parallel or in a sequence) and what the rules of call handling will be if no one answers.
Call flow is essentially how calls made to your business phone line are managed. You can control where, when and how calls are handled with your system.
Editor's note: Need a business phone system? Fill out the below questionnaire to have our vendor partners contact you with free information.
What are the benefits of cloud PBX?
Low cost
The greatest benefit of a hosted cloud PBX system is its low cost. Because a hosted PBX system is provided as a service, you do not have to purchase any physical equipment; the only equipment you may need are VoIP-enabled desktop phones.
However, you also have the option of routing all calls to employee mobile phones. The lack of equipment also helps you save on installation and maintenance costs. All of your services and features are fully hosted in the cloud and maintained by your provider, which means that the cost of your phone service covers regular updates and maintenance. Most providers offer online portals through which you can manage your phone lines, updates and maintenance needs.
A hosted PBX solution also gives you significant control over how much you pay, since you pay only for the features and phone lines you need. Additionally, most cloud-hosted business phone systems offer unlimited domestic calling, which ensures employees can use the phone as long as they want, without ever having to worry about racking up added fees.
Features and flexibility
Cloud-based PBX systems offer significant benefits in terms of features and flexibility. As the world moves increasingly to flexible and nontraditional working environments, it has become a large business priority to be reachable anywhere and anytime. A hosted solution allows you to conduct business calls via your smartphone or computer as long as you have an internet connection, so if you're thinking about moving your business to a new location, you won't have to worry about lugging any equipment (except for the phones).
Your employees can customize their phone settings to whatever works best for them, such as having their calls routed to both their desk phone and their computer, or to their desk phone and mobile phone.
Cloud PBX also provides features such as texting, voicemail transcription, call recording and integration with vendor services. Features vary among systems, so you should explore what features you think your business will need and shop around to see what features each vendor includes and which ones you must purchase as add-ons. [Read related article: Choosing a Business Phone System] 
Here are some additional useful features many cloud-hosted PBX systems offer:
Online management: Administrators can make changes to the phone system, such as adding users, assigning phone numbers, creating ring groups, and reviewing call reports and monthly statements from an online portal. Employees can log in to the portal to check their voicemail, see the company directory and set up call-forwarding routes.
Ring groups: A ring group is used to organize your employees into groups by what they do or their department. For example, the sales team may have its own ring group so that when a client calls to speak with a representative, everyone in that ring group is notified.
Voicemail-to-email: This feature lets you send audio files or transcriptions of voicemail messages to an employee's inbox.
Call queue: Call queues help manage your influx of calls by placing callers in a line or on hold until an employee is available to take the call.
Unlimited calling: This allows employees to make as many domestic calls as they need for no additional cost.
Video/web conferencing: Users canhost video meetings that allow for screen sharing, which lets users view and discuss documents or presentations. Although call capacity varies among providers, some allow you to have up to 1,000 people on a call.
Instant messaging: This feature allows users to send online messages to co-workers.
Text messaging: Employees can send text messages from their business lines instead of from their personal phone numbers.
Auto-attendant: Auto-attendants are basically virtual receptionists that answer calls and transfer callers to the appropriate employees. For example, a caller might hear an auto-attendant say, "Press 1 for sales, press 2 for customer service or press 0 to speak with an operator."
Extension dialing: Instead of punching in an employee's entire phone number, employees can dial a few numbers to connect with co-workers.
Conference calling: You can host calls with hundreds, or sometimes thousands, of participants at one time.
Reliable service
For many businesses, phone communication is the backbone of their day-to-day activities, so reliable service is a must. A traditional landline system uses copper cabling to transfer phone calls, and these cables are vulnerable to natural disasters, vandalism, and general wear and tear, all of which can mean extended outages of your phone service.
Cloud PBX systems use the internet, which means your phone service is as strong as your internet connection. Because all of your information is in the cloud, your system should experience little or no downtime in the event of an issue. Geographic redundancy, which is when the provider has several servers in different physical locations, is one of the most common reliability measures of these systems. Each server contains identical information, so if one fails, another can take its place almost instantly. 
Cloud PBX systems are cheaper and more flexible than on-site and traditional landline systems. Cloud PBX solutions also offer several valuable features, like unlimited calling, call queues and automated attendants.
What are the cons of a hosted PBX system?
Although hosted PBX service seems to be the most popular option in the current market, a hosted PBX provider may not be the right option for your business.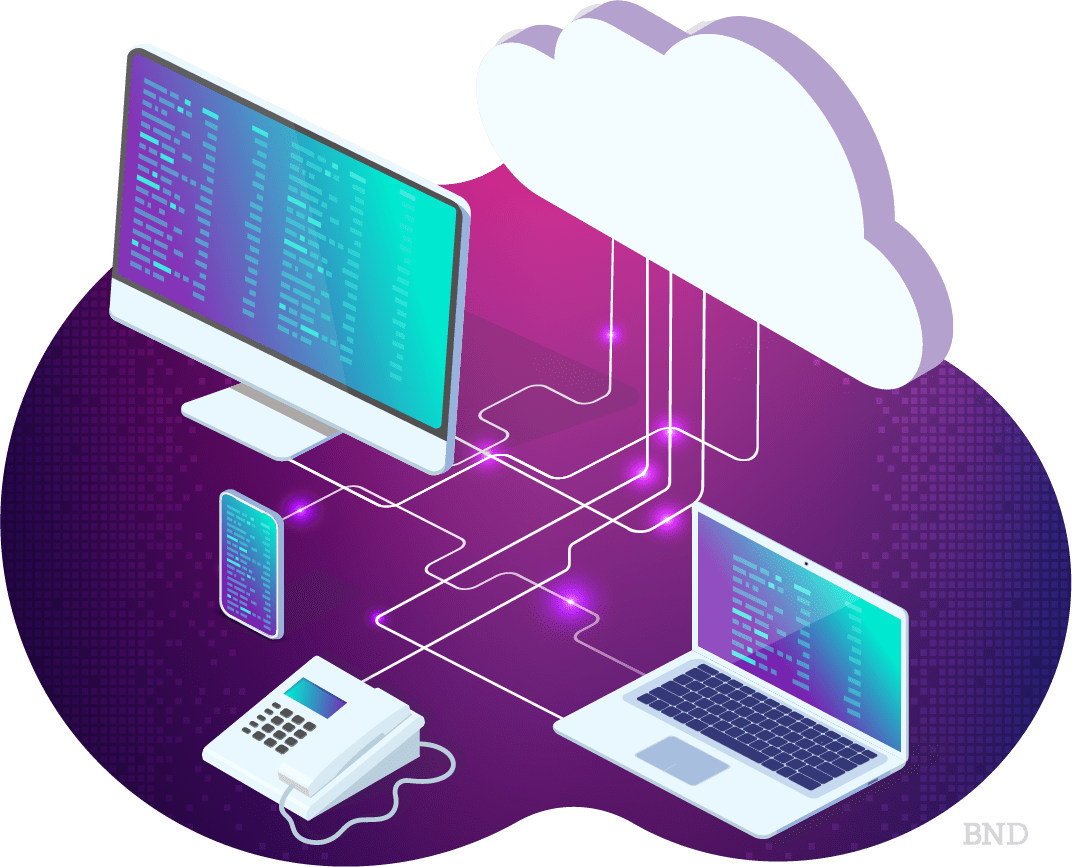 If you don't have access to high-speed internet, have a poor internet connection or cannot properly secure your connection, cloud PBX may bring you more frustration than it's worth. The system is entirely dependent on the internet and will not function properly without a strong connection, so if your internet service provider is unreliable or frequently drops your internet service, hosted PBX is not a fit for you.
Additionally, because they are internet-based, cloud PBX solutions are more susceptible to security breaches than digital systems are. When speaking to vendors, be sure to ask about their security measures and how they protect your data. You should make sure they have both physical and network security, SIP trunk endpoint security, toll fraud monitoring and detection, and a dedicated monitoring system that alerts you to any suspicious activity.
With cloud-hosted PBX systems, call quality depends on the internet connection, so if it's poor, your calls will be, too. This system is also more vulnerable to security breaches.
Popular cloud PBX providers
Finding the right cloud PBX system for your business is key to giving your clients and employees exactly what they need. Here are some popular options and what they offer:
RingCentral: RingCentral offers four subscription tiers that range from $29.99 to $59.99 per user per month. Before you get started, RingCentral provides you with an implementation specialist, who helps you choose new numbers, transfer over current numbers and decide how many phones you will need. The company's calling features include call forwarding, call recording, call screening, call logs, message alerts and answering rules. Other popular tools are auto-receptionists, presence tools, multilevel interactive voice response systems, hold music, voicemail, voicemail to email, and visual voicemail. Conference calls can hold up to 1,000 participants. RingCentral also offers a mobile app for iOS and Android devices.
Ooma Office: Ooma's pricing is based on whether you choose an IP PBX, an analog phone option or both. Regardless of the phone type, Ooma's starting price is $19.95 per user per month. However, if you want to use analog phones, you will need to install some of Ooma's on-premises equipment. This PBX system also offers dial-by-name calling, a virtual receptionist and virtual phone numbers for employees who work outside the office.
8×8: This cloud-hosted VoIP unified communication system ranges from $12 to $115 per user per month. The service has an uptime of 99.999%, which means it's down for only a few minutes each year. 8×8 offers three-way calling, call forwarding, call waiting, call transferring, online voicemail, an automated attendant, ring groups and caller ID. It also has integrations with popular programs such as G Suite, Office 365 and Salesforce.
GoToConnect: GoToConnect starts at $19.95 per user per month. This system provides advanced ring strategies, pre-call announcements, unlimited call queues, wait time announcements, video conferencing, personal meeting rooms and screen sharing.
There are many PBX systems for business owners to choose from, but a few quality programs you should check out include GoToConnect, 8×8, Ooma Office and RingCentral.
Kiely Kuligowski contributed to the reporting and writing in this article.