NextivaONE Review

Jeff Hale
Business News Daily Contributing Writer
Updated Nov 30, 2022
Nextiva is a cloud-based phone service with HIPAA-secure voice, video and chat tools.
Upper-tier plans include professionally recorded greetings.
Nextiva has 24/7 customer support by email, chat and phone with all subscription plans.
This review is for small business owners who are considering Nextiva as their business phone system. 
NextivaONE is a Voice over Internet Protocol (VoIP) or cloud-based business phone system service provider. In addition to unified communications with secure voice, video, and messaging, Nextiva provides easy-to-use CRM software to help make better use of each customer interaction across communication channels. Its Threaded Conversations feature marries customer communication and collaboration, so emails, texts, phone calls and instant messages can all be viewed on one central screen. Nextiva offers three business communication plans that range in price from $18.95 to $32.95 per month per user for businesses with at least 20 user accounts. All Nextiva plans include a toll-free number, auto-attendant, unlimited 24/7 customer support, online faxing and other basic call management tools. In addition to its modern call management features and tools, Nextiva provides an especially easy-to-use administration portal for ongoing tasks and real-time analytics with custom dashboards.

NextivaONE
The Verdict
NextivaONE is the best business phone system for multisite retail and healthcare. Its geographically diverse data centers and easy-to-use analytics make pinpointing busy times across multiple locations and time zones simple, so you can staff efficiently.
NextivaONE Editor's Score: 96/100
| | |
| --- | --- |
| Ease of use | 98 |
| Features | 95 |
| Integrations | 95 |
| Pricing | 94 |
| Customer support | 97 |
Why We Chose NextivaONE for Multisite Retail and Healthcare
Nextiva takes privacy and security seriously with call encryption, 24/7 network monitoring and numerous certifications to manage sensitive customer data, including SOC 2, ISO/IEC 27001, PCI and HIPAA compliance. The network is built across eight geographically diverse data centers, helping ensure an uptime of 99.999% supported by real-time status alerts. Nextiva also includes 24/7 customer service via phone, email and chat with multisite support for businesses that cannot afford to lose communications. Features like Call Pop and the high-quality CRM software give sales and support agents valuable customer information about previous interactions, survey responses, account value and an overall experience score to provide personalized service and better outcomes. According to the Nextiva representatives we spoke with during our product demo, multisite retail and healthcare companies represent a significant portion of the company's subscriber base.
Pros
Nextiva uses a geographically diverse data center to ensure 99.999% uptime.
All plans provide 24/7 customer support by phone, chat and email.
The company provides professional implementation for all service plans.
Cons
Small businesses pay up to 25% more per monthly user than larger companies.
Visual voicemail is only available on the Enterprise plan.
Video conferences are limited to 250 participants.
Usability
NextivaONE is in the top tier for ease of use, alongside our Ooma Office review and review of 8×8. However, Nextiva does set itself apart slightly when performing ongoing tasks like onboarding new users, thanks to an especially helpful guided process that walks you through each step in the NextOS admin portal. Most actions are accompanied by pop-up instructions, prompts and drop-down menus with all of the information needed to complete a desired action correctly. When guided steps aren't the best solution, Nextiva provides data and process visualizations to make complex auto attendants and call flows easier to build and edit down the line.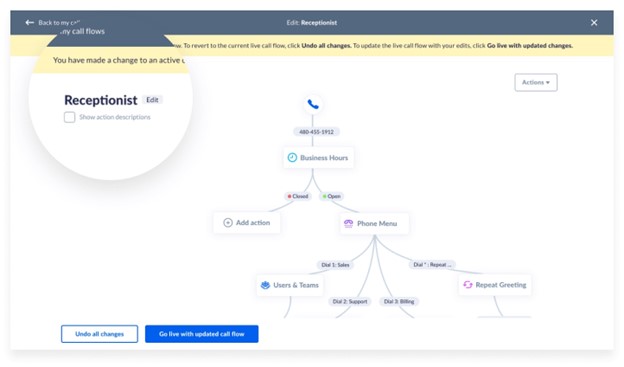 The user interface is clean and minimalistic. We like how Nextiva makes it simple to consolidate communications into one thread that includes phone calls, texts, emails and more. This isn't something we found in the other business phone systems we examined. For end users and agents, the Nextiva app, available for iOS and Android, allows users to switch seamlessly between desktop and mobile to take business calls, message contacts and host video calls. The app also supports screen sharing, custom caller ID, SMS/MMS and call routing with most service plans.
NextivaONE Features
Nextiva offers all of the basic features and advanced tools needed for modern phone, video, team chat and fax communications. Many of our favorite Nextiva features come standard with all three business communication service plans.
| | |
| --- | --- |
| Threaded Conversations | Bring all your communication threads together in one place. |
| Rooms | Enable team collaboration through a dedicated space for work conversations. |
| Call Pop | Automatically display valuable caller details for inbound and outbound calls. |
| NextOS admin portal | Easily use this management tool for nontechnical administrators and owners. |
| Voice analytics | Monitor performance, analyze trends, and find ways to make improvements. |
| Nextiva CRM | Help agents make smarter, more productive decisions through sales tools. |
Threaded Conversations
We found NextivaONE's Threaded Conversations feature to be a game-changer. This new service from Nextiva enables you to view calls, texts, emails and other messages from disparate communications apps in one feed. This single timeline view improves employee productivity by minimizing lost time from distractions and app overload. Instead of having numerous communication tools open simultaneously, all communication with a given work contact or customer can be viewed using NextivaONE's workhub. Conveniently, this also eliminates the need for complicated, poorly designed integrations. This feature is unique to Nextiva, making it a must-have for productivity-minded businesses.
Rooms
Rooms is NextivaONE's intra-company collaboration tool, allowing you to add various colleagues to a group chat within the Nextiva application. You can set a name and description for the room, as well as assign a room owner and specify privacy settings. What we liked the most is that you aren't limited to text messaging. You can start a group call or video chat from a central location, as well as send attachments.
Call Pop
Nextiva's Call Pop feature, available with all of its business phone service plans, provides valuable context to help agents appear as if they remember every customer and their previous interactions. Your team members can reference past interactions, track sentiment over time and view responses to surveys in real time. This automatic tool populates for all calls and can be customized to show the most valuable information, including a customer's experience score, attitudes about their last interaction, total account value, and information from their last survey responses.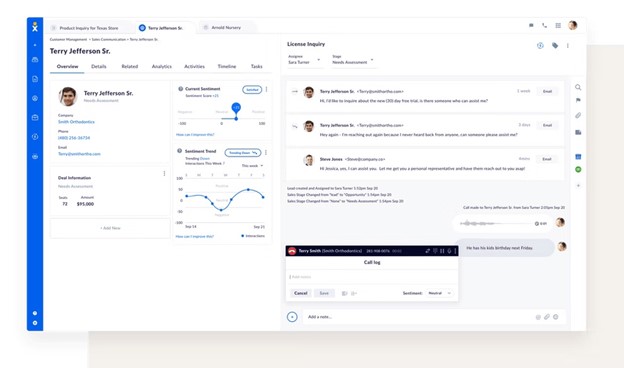 NextOS Admin Portal
Nextiva's NextOS admin portal includes step-by-step guides that make it especially easy for nontechnical business owners and managers to maximize the phone system's capabilities. From the portal, admins can set up new call flows in just a few clicks while the system suggests new actions for each step. Ongoing management, such as adding phones for new employees, is simple thanks to the guided setup process that walks admins through each step, ensuring a quick and painless process.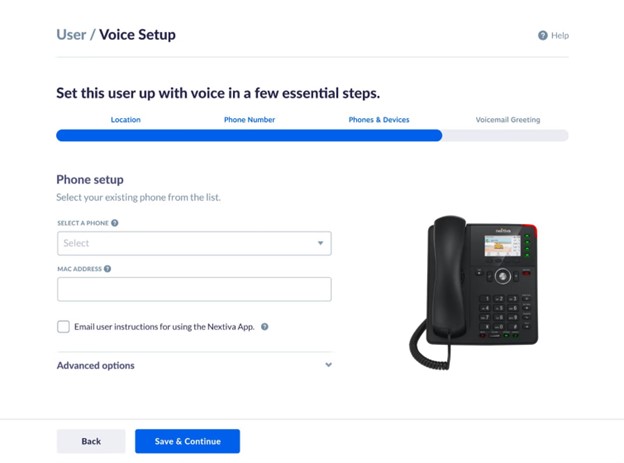 Voice Analytics
Available with the most popular Enterprise plan, Nextiva's voice analytics provide a real-time communications overview and detailed call reporting. All data is presented in easy-to-understand graphs and charts with custom dashboards to help companies analyze trends between time periods, employees and locations. Managers can also use reporting tools in sales settings to gamify performance with leaderboards based on any number of custom or templated criteria such as total calls or highest sales.

NextivaONE CRM
Available with Professional and Enterprise plans, Nextiva's CRM provides intelligent automation across phone, video, email and messaging communications to build a better sales pipeline. While all major business phone providers offer integrations with CRMs, Nextiva's in-house offering is the perfect fit for their service. Users can visually track leads and deals to manage the entire sales process and relate all communications from a single workspace. Deadlines, tasks, progress, and deals are all easy to manage with helpful automations to move leads and nurture customers through the sale.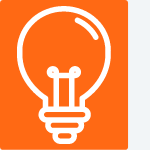 Tip: If you subscribe to Nextiva, take advantage of its high-quality CRM that integrates seamlessly with your business communications platform.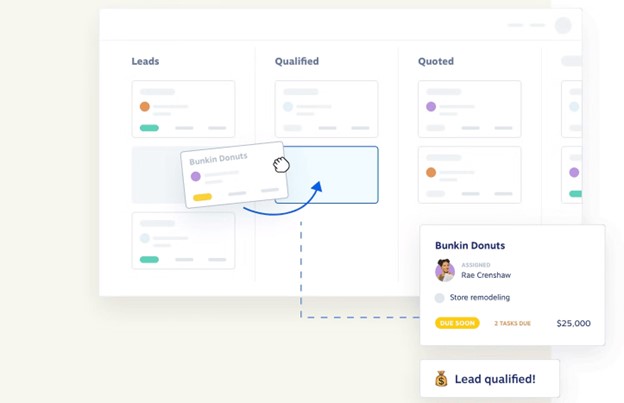 NextivaONE Cost
Nextiva offers three business communication plans. Our listed prices reflect those of the smallest businesses with an annual plan. Nextiva offers discounts for companies with more than four, more than 19 and more than 99 users. Small businesses pay as much as 25% more than larger businesses with more user accounts, but any business may change plans as their needs and size evolve. Nextiva also sells and rents high-quality telephone hardware, including IP phones, conference phones and analog adapters to convert older hardware.
| Plan | Price | Features |
| --- | --- | --- |
| Essential | $23.95 per month per user | Unlimited calls in the U.S. and Canada, free local and toll-free number, 1,500 toll-free minutes, auto-attendant, call groups, team messaging, 24/7 customer support, mobile apps, internet fax, integrations with Outlook and Google |
| Professional | $27.95 per month per user | Everything in Essential, a multilevel auto-attendant, unlimited video conferencing with 250 participants, 3,000 toll-free minutes, advanced CRM integrations, voicemail to SMS, 1 professionally recorded greeting, Nextiva App collaboration |
| Enterprise | $37.95 per month per user | Everything in Professional, 12,500 toll-free minutes, enterprise integrations, call recording, voicemail transcription, single sign-on, 3 professionally recorded greetings, unlimited conference call participants |
Nextiva Setup
Part of Nextiva's exceptional customer service includes free professional implementation with all plans – something that's not covered by most competitors or even available with some. Nextiva's team will handle the majority of the work in setting up a new phone system that runs effectively with your existing tools and processes, providing a seamless transition that doesn't negatively impact your team's productivity. Additional training is available for all employees and managers. Most businesses can expect to have the phone system up and running the same day, minus shipping time for hardware such as IP phones and analog adapters.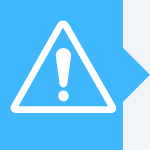 FYI: The professional implementation for all plans makes Nextiva one of the best business phone systems to get up and running quickly.
NextivaONE Customer Service
Nextiva's customer service availability is among the best in the industry with service agents reachable 24/7 by phone, email and chat for all plans. Many competitors restrict their customer service availability on entry-level plans or use bots for chat support. Nextiva provides free video tutorials and detailed product guides that you and your team can use to answer your questions when learning how to use Nextiva's unified communications features and tools. The Nextiva Support Center falls short of the university-style courses we talked about in our RingCentral review, but it has some great quick training modules for creating an auto-attendant, adding new phones, and other basic resources for calling features.
For additional support with complex strategic decisions or custom solutions, Nextiva offers one-on-one professional services to help your business grow efficiently. To learn more about options and pricing for this level of support, reach out to Nextiva and speak with a representative.
NextivaONE Drawbacks
For small businesses and independent contractors, Nextiva's pricing structure may not be as attractive as it initially appears. Nextiva's price per monthly user changes by as much as 25% depending on the number of users, but its advertised prices reflect a minimum of 20 user accounts, which is not the case with most competitors that also offer discounts for larger accounts.
Nextiva also withholds relatively basic features like voicemail transcription from the Essential and Professional plans, only offering them with a top-tier Enterprise subscription. Given that most customers see this as a standard feature on their personal mobile devices, it feels like it's missing with most of Nextiva's plans. Call recording is another relatively basic feature that's only available through the Enterprise plan. We found that these features come standard in our review of Dialpad and 8×8.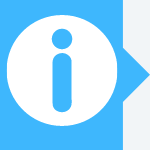 Key takeaway: The smallest businesses may find better features and pricing from other providers, including Dialpad, 8×8 and Ooma.
Methodology
Our editorial staff considered more than a dozen of the leading business phone system providers for review. After conducting our initial research into each potential modern phone solution, we identified 11 of the best communications tools on the market today for small businesses: Ooma, Nextiva, 8×8, RingCentral, Dialpad, GoToConnect, Grasshopper, Vonage, Kinetic Business by Winstream, Zoom and net2phone. Our team spent dozens of hours conducting research, participating in guided product demos, and testing each platform through trial and paid accounts when possible. Finally, we selected the best use case for each platform to help businesses determine which phone system provider offers the best features, tools and price for their unique needs. We chose Nextiva as the best business phone system for multisite retail and healthcare organizations for its ease of use, comprehensive features, and top notch security.
FAQs
Which phones work with Nextiva?
You can bring your own device with Nextiva. The business phone service provider currently sells IP phones and headsets manufactured by Yealink, Poly, Cisco, Snom, Blackwire and Nextiva. For mobile users, the Nextiva app is compatible with iOS and Android devices. Nextiva also has adapters for analog phones, paging systems, fax machines and private branch exchanges (PBX).
Is Nextiva a secure phone system?
Yes, Nextiva is a secure phone system. Its network meets the stringent security standards set by the ISO/IEC 27001 certification. Nextiva also provides call encryption, 24/7 monitoring and fraud mitigation. The phone system complies with SOC 2, PCI and HIPAA to protect sensitive patient data.
Who owns Nextiva?
Nextiva is a private company founded by Tomas Gorny in Arizona in 2008. It's one of the technology brands under the Unitedweb umbrella, also founded in 2008 by Gorny along with Tracy Conrad.
Overall Value
We recommend NextivaONE Business Communication for …
Healthcare businesses that need HIPAA-compliant communication methods.
Any business that wants to rent IP deskphones and other communications hardware.
Businesses looking to implement CRM software at no additional cost.
We DON'T recommend NextivaONE Business Communication for …
Businesses with fewer than five employees.
Businesses that want to hold video conferences with more than 250 participants.
Businesses that want voicemail transcription on an entry-level or mid-tier plan.

NextivaONE
The Verdict
NextivaONE is the best business phone system for multisite retail and healthcare. Its geographically diverse data centers and easy-to-use analytics make pinpointing busy times across multiple locations and time zones simple, so you can staff efficiently.

Jeff Hale
Business News Daily Contributing Writer
Jeff Hale is a writer and editor based in San Diego with a background in business development and marketing. He has identified new market opportunities for Fortune 500 companies and developed communications strategies and digital branding for tech startups and small businesses. Jeff covers emerging technologies and business solutions with a focus on efficiency and growth. He holds a Bachelor's degree in English from the University of California, Irvine, and an MBA from Chapman University.