14 best practices for employee recruitment
What does a well-defined recruitment strategy look like? These 14 steps can improve your ability to attract top talent and hire the best candidates available for your open job positions.
1. Identify your vacant jobs.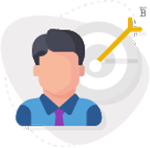 You might think you know the job you need to hire for, and if you are the owner of a very small business that might be true. However, midsized company owners or hiring managers should speak with staff and managers about the exact nature of the vacant position and what it entails. Learn as much as you can about a vacant position before starting to develop a job description.
2. Determine needed skills and characteristics.
Once you've gathered the needed information about the vacant job, consider the skills and characteristics the ideal candidate would bring to the table.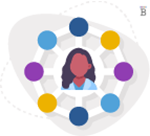 "The perfect recruitment process should begin with the establishment of your business requirements," said Andrew Fennell, director and careers expert at StandOut CV. "You should identify the types of knowledge and skills that will be required for optimum performance in any advertised role. Such information will be of value when it comes to the creation of focused job descriptions and person specifications."
Characteristics, though, are an extremely important intangible. Characteristics include things like a candidate's ability to think creatively, generate new ideas and their ability to fit into the company culture.
3. Create a job description.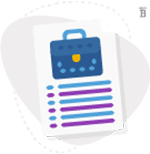 Once you've taken notes on what your ideal candidate looks like, you can craft a job description. It should include information about the company, the specific role you are hiring for, preferred experience, required skill sets and compensation information.
Incorporate your brand voice into the job description to communicate what type of company you are. This will encourage suitable candidates to apply and discourage those who might not be a good cultural fit.
4. Advertise the job description.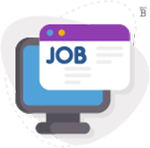 A job description isn't much good if you don't have a way to advertise it. Naturally, you can use job boards – pick niche or industry-specific job boards to maximize responses from relevant candidates – but consider sharing your job description elsewhere. Your social media channels can be useful tools. Explain to your audience that you're hiring and ask them to spread the word. Not only could social media help you reach a wider, enthusiastic audience, it can also improve customer engagement by showing your audience that your company is growing. Additionally, attending job fairs, networking events and seminars can be good places to recruit new talent.
Another smart move is to establish an applicant tracking system that is capable of collecting and sorting large numbers of applications. This makes it easy for hiring managers to sort the most promising applicants and save them for later review.
"You should think carefully about the types of platforms that you are going to use for the advertisement of vacancies," Fennell said. "A mixture of internal and external platforms might be used in order to attract the widest pool of high-caliber candidates. Time should then be spent reviewing the applications, using an [applicant tracking system] where possible, in order to sort the best from the rest."
5. Look internally.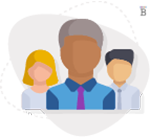 Don't overlook whether any of your existing employees might be interested in, and a good fit for, the vacant position. No one knows your company as well as your current staff, and promoting from within shows that there is room for advancement in your company – it's an important way to boost morale.
6. Establish a pool of candidates.
Once you've received applications and determined if there is any interest from current employees for the vacant position, it's time to review applicants and narrow them down. Refer back to your job description, along with the skills, experience and characteristics you identified as elements of the ideal candidate. Not every candidate needs to meet all of the criteria, but they should exhibit some combination of them. Set aside between seven and 10 applications that seem promising. Consider holding up to five in reserve in case you are unable to contact your initial pool of candidates.
Before contacting the candidates, do your homework. Research their backgrounds and reach out to their provided references. Take extensive notes during this process, as you will refer back to them when you do speak to the candidate.
7. Hold introductory calls.
Once you've narrowed down your applicants to a manageable group, reach out to hold introductory calls and a first round of interviews over the phone or via video conference. Use this time to meet and greet candidates and determine their background, experience, and interest in your open job.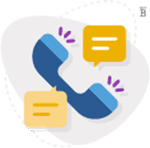 Compare their responses to the notes you've taken when researching their background and speaking with references. Use this information to validate what they are saying and to ensure you aren't being misled. Also pay close attention to mannerisms, personality and potential cultural fit – these intangibles are also important elements of recruitment.
8. Interview finalists.
Between the introductory call and face-to-face interview, give the candidate and hiring managers some time to prepare.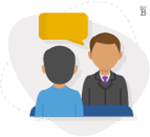 "There will ideally be some time for the hiring managers and prospective recruits to prepare for their interviews," Fennell said. "Key areas of discussion should be considered, with a mixture of open and closed questions being asked for a comprehensive understanding of candidate suitability. You should also make a point of checking references to ensure that the interviewees have given a true reflection of their capabilities."
Again, this is an ideal time to show the candidate what your business has to offer them as an employer. Give them a tour, and explain the perks or benefits associated with working at your company. As much as the interview is a chance for you to evaluate the candidate, it is also their chance to evaluate your company.
9. Extend an offer to a candidate.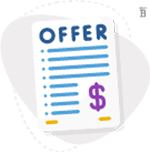 Once you've conducted your interviews, it's time to settle on a candidate. It is usually best to choose a backup (or two) in case your first choice turns your offer down. Sit with your hiring managers and any other employees who might have interviewed the candidates and ask them whom they liked best. Work together to create a list of the top three finalists. Note their strengths, weaknesses and any outstanding questions – these notes will be important during onboarding and training if your first choice accepts your offer.
Once your team has agreed on a top choice, extend your offer. If they accept, the recruitment process transitions to the onboarding process.
10. Begin the employee onboarding process.
After the recruitment process has been completed and a candidate is successfully hired, they need to be properly onboarded and trained so they can quickly get started. Onboarding and training involve the explanation of benefits, duties, and processes, as well as setting up credentials for software, providing needed hardware, and meeting other employees. [Learn more about how to create an employee handbook]
11. Define your employer brand.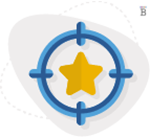 Culture is a major component of employee satisfaction and workforce retention. You can reduce turnover by recruiting people who thrive in your company culture, but to do that, you have to first define that culture. It should be reflected in the brand. Are you a brand that is about helping people? Are you there to make money for clients or customers? Are you about quality? Tradition?
There are countless options. Define your brand. Then, reflect that in your recruiting. It will help you find quality candidates from the start.
12. Use social media.
Social media offers rich resources for reaching people. Across various platforms, there are billions of active users. You can use organic outreach to bring in prospects, or you can pay for promotion services that help you be seen. Both are viable.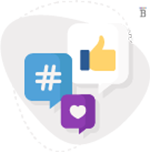 It is highly likely that your next new hire has a few social media accounts. Why not take advantage of that and use these resources to find them?
13. Participate in job fairs.
Despite the digitization of job searches, good old-fashioned job fairs still have their place. College students and prospective hires love having a place where they can go and browse employers in a convenient location. It's an easy way to jump-start your recruiting efforts.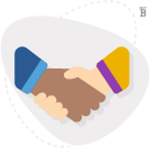 Job fairs offer something extra special to the equation: in-person communication. With social media, online resources, email, and phones, face-to-face communication sometimes feels rare. Attending a job fair is an opportunity to establish strong communication from the start, and that can help seasoned recruiters identify the best candidates.
14. Use job boards.
Job boards are abundant. Indeed, Monster, Linkedin, and so many others are well-known and reputable. However, they only account for 30% of all job listings. That means that your posting is not facing the stiff, extreme competition you might be expecting.
With so many job openings that are not posted on job boards, they become an easy way for you to reach large numbers of prospects quickly. You only have to compete with a third of the openings that actually exist. Taking advantage of this can help you net top-quality new hires who completely overlook the hidden openings that never make it to these great resources.
Your recruiting strategy should be a targeted process that incorporates feedback from all key stakeholders in your organization. Conduct a detailed interview process, and solicit feedback from managers, employees, and candidates' references.