8x8 Review
8x8 is a cloud-hosted unified communications system that provides all of the communication tools small businesses need.
8x8 offers three service plans, including one that starts at just $12 per user per month.
We found 8x8's customer support to be top-notch and a step above many of its competitors.
This review is for business owners who are interested in learning more about 8x8, our choice for the best phone system for small businesses.
8x8 has everything small businesses need in a phone system. It's a reliable, cloud-based unified communications system that is easy to use and packed with valuable calling, collaboration, and mobile features and tools. 8x8's starting price is well below its competitors', even though the system offers just as many features (if not more). 8x8's customer support team was the best we encountered during our research. It's for these reasons and more that we chose 8x8 over more than 70 other phone systems as the best phone system for small businesses in 2021.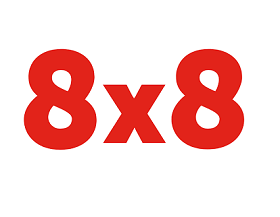 8x8
The Verdict
8x8 is our choice as the best small business phone system because it charges a lower starting price than its competitors, has all of the features small businesses need, is easy to use and provides excellent customer support.
To understand how we selected our best picks, you can find our methodology and a complete list of the best phone systems for businesses on our best picks page.
Editor's note: Interested in a business phone system? Fill out this questionnaire to have our vendor partners contact you with more details.
Pricing
8x8's pricing is part of what makes it such a solid choice for small businesses. The base price on the company's Express plan is far below what its competitors charge.
Small businesses have three service plans to choose from. Here is a breakdown of the plans, which differ in features and price:
Express: This plan is designed for businesses with just a handful of employees. It starts at $12 per user per month and includes unlimited calling in the U.S. and Canada, an auto-attendant, voicemail, team messaging, business text messaging, presence indicators, caller ID, call forwarding, ring groups, HD voice, mobile and desktop apps, HD audio and video meetings, and integrations with Google Workspace and Office 365.


X2: The X2 edition starts at $24 per user per month. It includes everything in the Express plan, plus unlimited calling in 14 countries, an advanced auto-attendant, voicemail transcription, ring groups, hold music, hotdesking, call recording, unlimited online faxing and cross-platform messaging.


X4: The X4 edition starts at $44 per user per month. It includes every feature in the X2 plan, plus barge, whisper and monitor, as well as an operator switchboard and advanced caller analytics. The unlimited calling zone is for 47 countries.
Businesses in need of contact center services can choose from three additional service plans that range from $112 to $219 per user per month.
Key takeaway: 8x8 has three service plans ranging from $12 per user per month to $44 per user per month, with additional contact center plans.
Features
8x8 has dozens of calling features, as well as built-in conference calling and videoconferencing services that give all users the tools to communicate with others in any way they choose.
Some of the other tools are three-way calling, call forwarding, call waiting and call transferring. You can also view and listen to your voicemails online or have them delivered to your email inbox. Other calling features include automated attendants, ring groups, music on hold, extension dialing, company directories, caller ID and blocking, and a "do not disturb" option.
Additionally, 8x8 offers a variety of tools that facilitate collaboration, including an online chat system and a presence feature that shows whether employees are free or busy. All service plans include both audio and videoconferencing for up to 50 participants at one time.
8x8 also integrates with more than 30 popular programs, including Microsoft Teams, Salesforce, HubSpot, Freshdesk and Zendesk.
Another benefit is the treasure trove of analytical data; 8x8 offers key insights on both employee and customer behavior. [Read related article: How to Choose a Business Phone System]
Key takeaway:8x8 has a robust set of calling, collaboration and mobile features, providing all of the communication tools small businesses need.
8x8 Pros
8x8 is a cloud-hosted VoIP business phone system, so it doesn't require any complex PBX hardware. All you need are IP phones and high-speed internet access.
Once your network is configured for the necessary bandwidth (8x8 recommends 100 kbps for each concurrent call) and voice traffic is prioritized over other online uses, the system is ready to use as soon as you plug the phones into an Ethernet port.
If you buy your IP phones directly from 8x8, they come preconfigured and ready to use. If you purchase phones from an outside vendor, you will need to work with an 8x8 representative to configure them. You will have the same functionality with either option, but you will save time during setup if you purchase the phones directly from 8x8.
As an added benefit, 8x8 provides a technical installation specialist to walk X Series users through the configuration steps in a free one-hour session. Even though the system is easy to use, this extra instruction can be extremely valuable for small businesses that don't have an IT staff to handle their technical needs. The Express plan is designed for users to install and connect on their own. It doesn't come with the same level of support as the X Series plans.
Once the phones are up and running, the entire system can be set up and managed via the online portal. Here, you can do things such as create and set up employee extensions and ring groups. The portal, which you access through the 8x8 website, also allows you to manage billing, run call-log reports and get help if needed.
Administrators can manage the automated attendant directly from the portal. They can upload their own greetings or custom pre-recorded messages. 8x8 also offers an audio production store for professionally recorded options.
Employees can access the online portal through the desktop or mobile phone system app or any computer connected to the internet. The system allows employees to use a softphone on their computer to make and receive calls, review the company directory, check their voicemail and message co-workers. They can also use the portal to make video calls, send and receive online faxes, and conduct web conferences.
Part of 8x8's appeal is its reliability. The company takes several steps to ensure the system is always up and running, such as having built-in redundancies and multiple data centers and call carriers. In fact, 8x8 has one of the highest documented uptimes (99.9999%) of all the cloud based phone systems we investigated. This means the system is down for only a few minutes each year.
To prevent disruptions in service, 8x8 has more than a dozen identical data centers around the world that provide automatic and transparent failover. Each data center is SSAE 16 audited. If one of the data centers crashes, all of the information instantly transfers to one of the other locations to keep the service up.
The company also works with call carriers to guarantee high call quality at all times. Before each call, the system selects the path of least resistance. If a carrier goes down, the traffic is automatically redirected to one of the other carriers to ensure call continuity.
Did You Know?: 8x8 is easy to use, requires no equipment to install, has one of the highest reported uptimes in the industry, and maintains sophisticated architecture to ensure that service is always up and running.
8x8 Cons
Although we liked nearly everything about 8x8, one factor that gave us a bit of pause involves the customer support team. While 8x8 offers customer support around the clock, a representative told us that the support team is not 100% based in the U.S. and that you may be asked to speak to a technician overseas, so it's possible you'll encounter a language barrier.
Another downside is 8x8's standing with the Better Business Bureau. As of April 2021, 8x8 has an F rating, mostly for failing to respond to and resolve complaints. In our experience, however, the customer service was top-notch.
Key takeaway: Drawbacks of 8x8 include a poor Better Business Bureau rating.
Customer Service
Overall, 8x8 offered some of the best customer service we received during our analysis of business phone systems. To gauge the level of support it offers, we called the company numerous times, posing as a new business owner interested in phone systems.
All of the representatives we spoke with answered our calls promptly and gave clear, detailed answers to our questions. At no point were any of them pushy, and none tried to give us a hard sell of the service.
We also received follow-up emails from the representatives. Any time we sent them a question, they always responded promptly and offered to discuss the details over the phone.
8x8 offers 24/7 customer support and has a host of valuable resources online. Its website includes a knowledgebase with detailed information on how to set up and use the system.
Image Credit: Prostock-Studio / Getty Images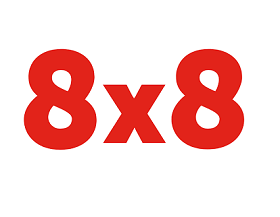 8x8
The Verdict
8x8 is our choice as the best small business phone system because it charges a lower starting price than its competitors, has all of the features small businesses need, is easy to use and provides excellent customer support.

Chad Brooks
Business News Daily Staff
Chad Brooks is a writer and editor with more than 20 years of media of experience. He has been with Business News Daily and business.com for the past decade, having written and edited content focused specifically on small businesses and entrepreneurship. Chad spearheads coverage of small business communication services, including business phone systems, video conferencing services and conference call solutions. His work has appeared on The Huffington Post, CNBC.com, FoxBusiness.com, Live Science, IT Tech News Daily, Tech News Daily, Security News Daily and Laptop Mag. Chad's first book, How to Start a Home-Based App Development Business, was published in 2014.