Salesforce Review
The best CRM platforms give everyone at your organization the resources they need to manage your business's interactions with existing customers and new prospects.
Salesforce is one of the best CRM solutions because it helps marketing, sales, commerce, service and IT teams collaborate more effectively, even when individuals are working remotely.
Salesforce offers account, contact, lead and opportunity management.
This review is for small business owners and professionals looking for more information on Salesforce, our choice as the best CRM for growing businesses.
Salesforce is practically ubiquitous with customer relationship management (CRM) systems. The company has led the industry for decades and continues to offer innovative features developed to increase sales revenue, improve customer satisfaction and grow companies. While it is a CRM software company first and foremost, its products unite sales, service marketing, commerce, IT, and analytics through one unified system. For small businesses, it offers tailor-made solutions for sales, marketing, and service teams; a very popular Essentials-level platform for general use is also available. It is for these reasons and more that Salesforce is our choice as the best CRM system for growing business.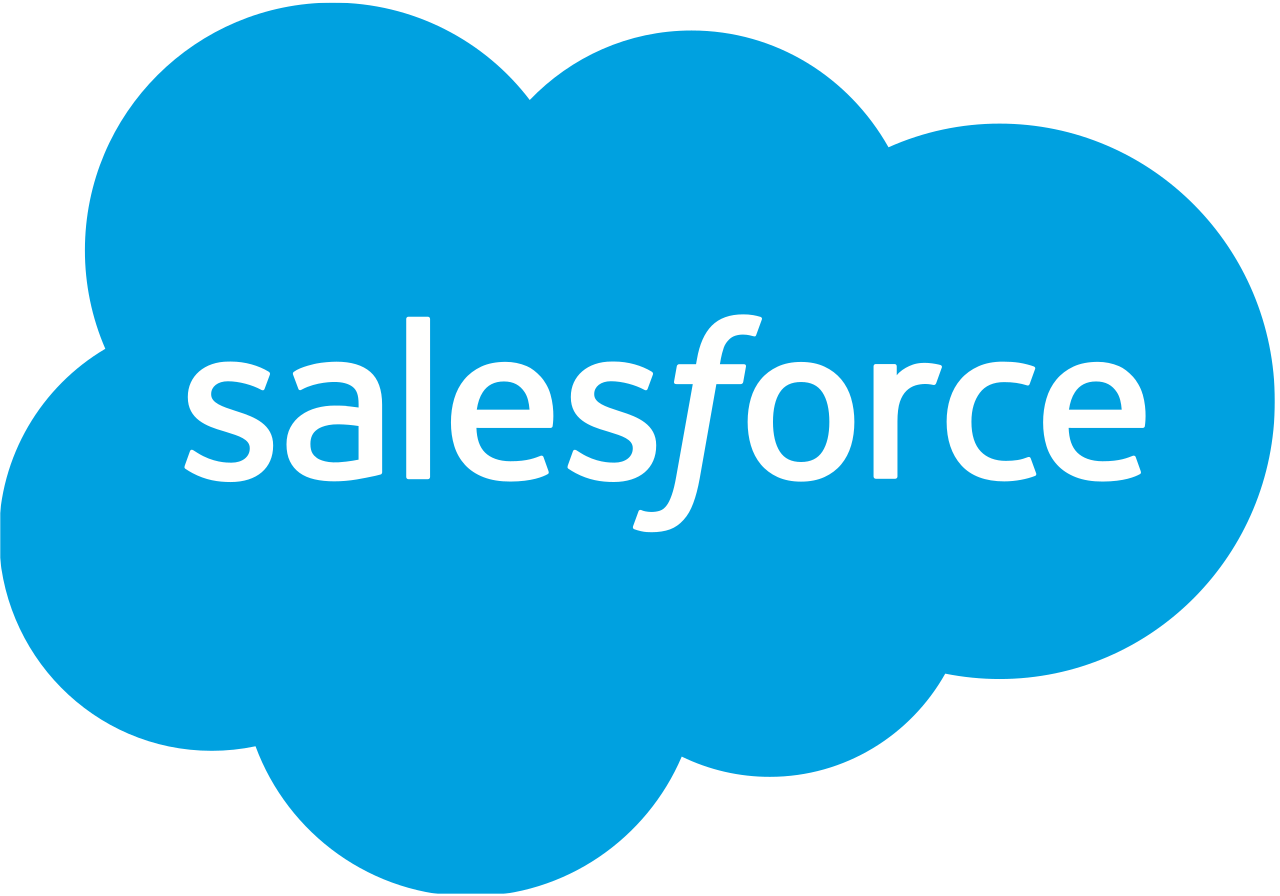 Salesforce
The Verdict
Salesforce is a best-in-class CRM software solution with enough impressive features and add-ons to fit the demanding needs of any business.
Pricing
Pricing for Salesforce can be very confusing when you explore its website due to the 15 different "editions" to sort through, many of which have multitiered bundles that vary by price and features. We selected the popular Sales Cloud edition, which has four subscription options. Our rep at Salesforce told us that the Essentials plan is the most popular for small businesses, which is the only version available without an annual commitment.
Did you know? Salesforce offers 30-day free trials without requiring you to provide a credit card. The trial period gives you ample time to see if Salesforce is the right CRM for your organization.
Here is a breakdown of the four pricing plans:
Essentials

Pricing: $25 per user per month; maximum 10 users
Key features: Lead management, web-to-lead capture, mass email, campaign management, email templates, mobile app, custom reports and dashboards, case management, five lightning flow automation processes, integrations with Outlook and Google, and more.

Professional

Pricing: $75 per user per month
Additional features: Rule-based lead scoring, lead registration, collaborative forecasting, forecasting mobile app, quote and order tools, unlimited custom applications, developer sandbox, lightning sync, and more.

Enterprise

Pricing: $150 per user per month
Additional features: Sales teams, calendars, custom forecasting, territory management, advanced reporting, unlimited lightning processes and workflows, unlimited workflow and approvals, lightning platform, web services API, and more.

Unlimited

Pricing: $300 per user per month
Additional features: The unlimited plan gives you a developer pro sandbox in which you can test different features – such as a new workflow process you're considering implementing – plus this edition removes all feature restrictions, including customization and roles. (Campaign influence is still limited to five campaigns per opportunity.)
Usability
We tested the entry-level Essentials plan and the full-featured Enterprise Sales Cloud products – two of their most popular plans – to give you a better idea of how each widely adopted version looks and feels. Generally speaking, we found the Essentials plan to be very easy to use and navigate, while the vast set of features available in the Enterprise plan presented much more of a learning curve for a new user.
The Essentials dashboard experience begins with a few questions to gauge your level of experience with the service. The guided learning tools help you with setup and make sure you're up and running smoothly. The tools offer a long list of tips and suggestions to point you in the right direction. If you ever have a question, finding the resources you need is fairly easy through the "in-app help" search function.
The lists within the top navigation dropdowns are typically organized by your most recent use cases, making it very easy to stay on task while working through a project or nurturing a new lead. If the information presented on the home dashboard isn't what you deem the most important, you can build custom views with any "component" you want to see, with the ability to drag and drop modules to best fit your needs. Once you've developed the perfect dashboard for your department or role, you can share it with others in your organization.
The Salesforce Enterprise dashboard puts a lot more tools and features at your disposal. Some of the advanced features, including "forecasts" on the top navigation menu, require a bit of experience to use and trust. Otherwise, important features like the "Quarterly Performance" report that takes most of the real estate on the native home dashboard are not reliable.
Tip: Taking the time to optimize the advanced areas of Salesforce during implementation is critical to getting the best results for your company.
Other advanced tools such as "Chatter" make it easy for remote teams to stay connected via posts, questions, and polls to share company highlights, collaborate on top opportunities, and stay up to date on important changes to any policies or processes. For the most part, the advanced features and increased ability to customize your CRM with the enterprise-level plan will take a bit of expertise to use well.
Features
| | |
| --- | --- |
| AppExchange | Find free and paid integrations with thousands of third-party providers. |
| Automated workflows | Save time while increasing accuracy for any repetitive task or standardized process. |
| Mobile access | The app provides a mirrored desktop experience, with the ability for plenty of customization. |
| Reporting | Access prebuilt reports and custom dashboards to help drive your business with efficiency. |
AppExchange
Salesforce has one of the industry's largest third-party app marketplaces, with integrations for almost anything you'd ever need. Native and seamless integrations are available for popular apps, including Google Workspace, Slack, Mailchimp, QuickBooks, LinkedIn, DocuSign, Jira, HelloSign, CodeScience, Active Campaign, Dropbox and more. In total, you can find more than 5,000 free and paid apps to help facilitate everything you want to accomplish.
Automated Workflows
The flow builder makes it easy to set your processes in place and save time by automating every single task your team performs repeatedly.
For example, if your company requires a sales agent to create a work order that requires a manager's final approval after every deal is closed, that's a timesaving workflow to implement across your department.
Mobile Access
The mobile app mirrors the Salesforce desktop experience, including providing helpful details, such as your desktop bookmarks, everywhere your team travels. Employees with different roles can benefit from customization and the option to assign specific features and data. Administrators can assign limited customer case log data for one user while allowing it for others on a case-by-case basis. Users can also set visibility rules to hide or display data depending on the filters they've selected for a purpose-driven mobile experience. For teams that often close deals outside of the office, this mobile app is a valuable asset.
Reporting
Pulling data from multiple sources to analyze or present data at weekly meetings can be a labor-intensive process. Salesforce practically eliminates the time it takes to run dozens of prebuilt reports with auto-populated data that only take a few clicks to run. Users can easily customize the existing reports or build new reports with an endless combination of metrics to suit their needs perfectly.
Setup
CRM software cannot function properly without access to a great deal of disparate data, which makes implementation an arduous task across the industry. While the Essentials-level CRM makes it relatively easy to connect your email and see all of your customer's information in one centralized location, medium to large-size businesses with numerous departments or divisions will likely need help from an expert for proper implementation. Salesforce has in-app tutorials and guided setup, with different learning paths based on the user's experience.
Customer Service
Salesforce offers three levels of customer service support, two of which cost extra. The standard service included in all licenses provides technical support via online submission and a two-day response time, self-help resources, community support, and guided help through their success center.
For the Premier support plan, which is priced at 30% of your net licensing fees, you get 24/7 phone support, developer support, expert coaching sessions, technical health reviews, personalized success paths, course discounts and more.
The Signature-level plan adds a 15 and 30-minute response time, proactive monitoring, early alerts and recommendations, annual technical health reviews, technical account management, and key event management. Pricing for the signature plan is based on complexity and scale, so you'll have to contact Salesforce to learn more.
Key takeaway: Salesforce offers varying levels of customer service depending on the support plan you choose. Some plans offer two-day response times, while others provide help within 15 minutes.
Drawbacks
Self-help portals are a big part of what CRM systems offer, so it's no surprise that Salesforce takes the same approach with their customers. The standard customer service plan doesn't offer much in terms of one-on-one support. If you're looking for basic phone support, you'll have to upgrade to the Premier-level plan and pay for many other support features you may not need. While their self-help and guided support content library are incredibly helpful, being able to reach out for assistance over the phone during normal business hours would be much better for new customers who are still getting comfortable with the implementation and basic functionality of Salesforce. If you are looking for a CRM solution that includes phone support for all users, check out our full review of Keap, as it may be a better option.
Salesforce's Trailhead Academy offers 50 different multiday classes, along with several role-based certifications, which gives you an idea of how complex and potentially difficult their software is to use effectively. For many companies, moving to Salesforce without employees on staff who are already familiar with the software could be difficult – even more so without an upgraded support plan. On the bright side, the near-ubiquitous nature of this CRM means you're likely to find many candidates with Salesforce experience or current employees who've used the system for many years at other companies.
Summary
We recommend Salesforce for:
Large businesses and enterprises with the resource to hire Salesforce specialists to manage workflows and maximize the available features and tools
Small businesses with self-starters who have the time to learn how to optimize their customer relationships
Any business that places a priority on continuing education and software certification efforts to help their employees grow within their roles and careers
We DON'T recommend Salesforce for:
Small businesses that have traditionally needed outside help implementing, optimizing, and using new SaaS tools and services
Medium-sized businesses utilizing a large mix of software providers that don't want to move everything into the Salesforce ecosystem
Image Credit: shironosov / Getty Images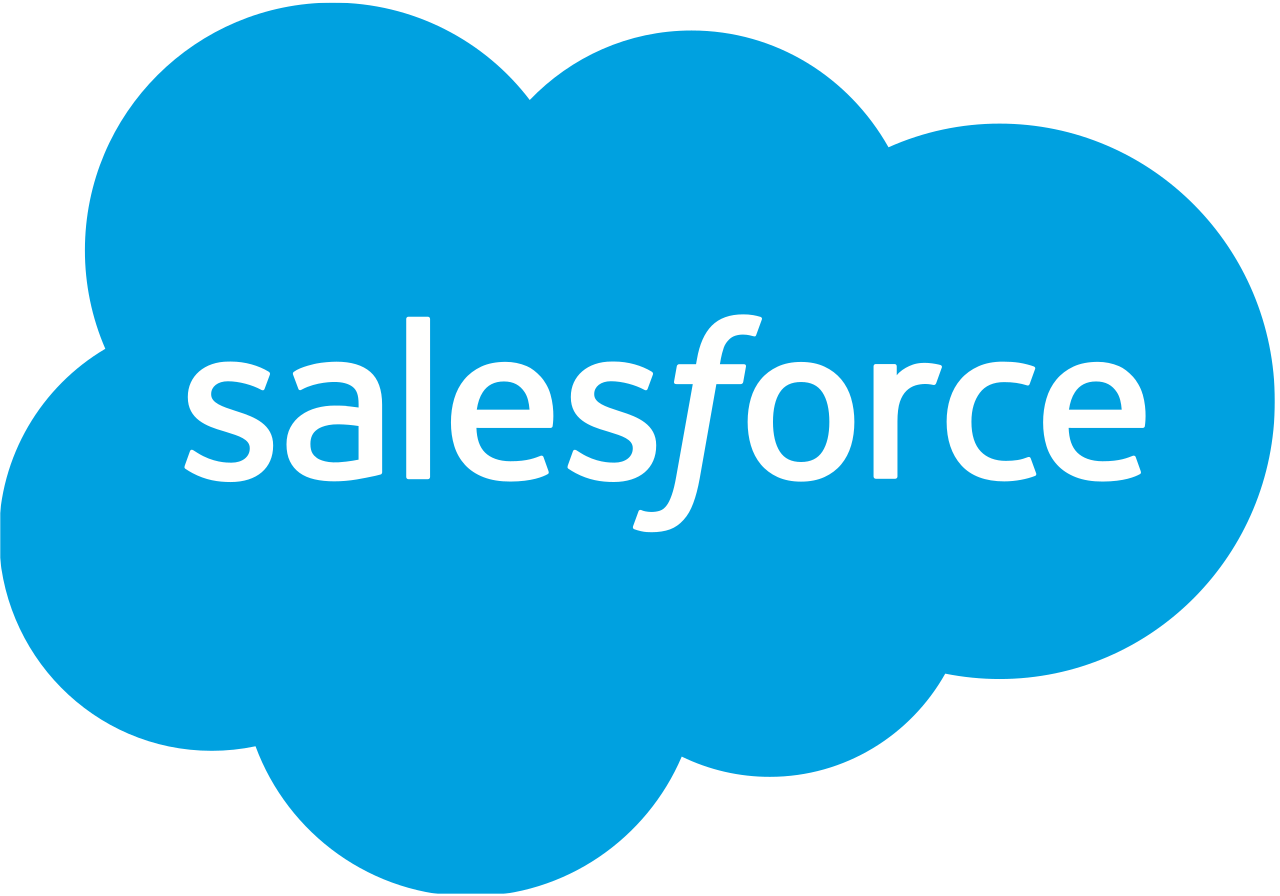 Salesforce
The Verdict
Salesforce is a best-in-class CRM software solution with enough impressive features and add-ons to fit the demanding needs of any business.

Jeff Hale
Business News Daily Contributing Writer
Jeff Hale is a writer and editor based in San Diego with a background in business development and marketing. He has identified new market opportunities for Fortune 500 companies and developed communications strategies and digital branding for tech startups and small businesses. Jeff covers emerging technologies and business solutions with a focus on efficiency and growth. He holds a Bachelor's degree in English from the University of California, Irvine, and an MBA from Chapman University.