Keap CRM Review
A solid CRM platform helps you store data on all of your prospects and clients in one unified system, making that data easily accessible.
Look for a CRM software provider with tools that help you save time, improve customer service and increase sales.
We reviewed five of the industry's top CRM providers and

selected Keap as the best CRM software for ease of use.

This review is for business owners who are shopping for an all-in-one CRM software solution to save time and grow sales with simple automation.
Keap CRM (formerly Infusionsoft) is an intuitive customer relationship management (CRM) tool that makes it easy to collect more leads and convert more clients. Although there is a one-time setup fee, it includes expert product coaching, so you'll be up and running quickly from there. The platform offers everything a growing small business needs to manage sales and customers – including customer relationship management, sales automation, marketing automation and payments – all in a mobile-friendly platform. Of all the CRM platforms we reviewed, Keap was the easiest to use, making it our choice for the best CRM for ease of use.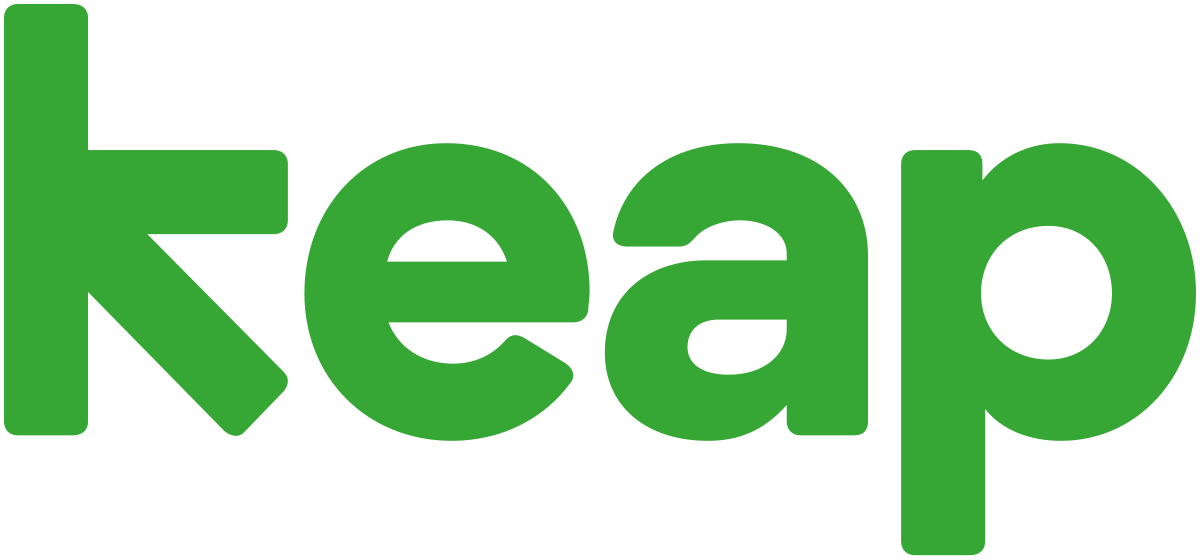 Keap CRM
The Verdict
Keap takes the complexity out of marketing automation to help small businesses stay organized and deliver an exceptional level of service to convert more customers.
Pricing
Pricing for Keap is based on the number of contacts you have, ranging from 500 to 25,000. The company's dynamic pricing guide will help you see how your rate changes based on the number of contacts in your system, with pricing for the Lite plan moving from $79 per month for 500 contacts to $379 for 25,000 contacts. Because the price can vary quite a bit based on the number of contacts, we recommend playing around with the pricing tool.
All prices include one user, and each additional user is $30 per month. If you need more than 25,000 contacts, you'll have to reach out to a sales rep to explore pricing options. Keap also charges a one-time fee of $499 for "expert coaching" with all of its plans. However, you can try the Lite and Pro plans through a 14-day free trial, with no credit card required, to determine how this CRM can benefit your organization. However, the demo does not include sample account data, so you must import what you need to test the software. Here is a breakdown of the plans and pricing:
Lite
Pricing: Starts at $79 per month for the first three months; includes 500 contacts and one user
Key features: Easy automation, unlimited emails, invoices, appointments, mobile app, SMS messaging, business line, quotes, reminders, reports, limited API, invoices, one-time payments and contact management
Pro (most popular)
Pricing: Starts at $149 per month for the first three months; includes 500 contacts and one user
Additional features: Advanced automation, internal forms, landing pages, sales pipeline, A/B email testing, pipeline automation and recurring payments
Max
Pricing: Starts at $199 per month for the first three months; includes 500 contacts and one user. Additional features: Checkout forms, lead scoring, subscription management and analytics
Usability
Keap is the most user-friendly CRM platform we reviewed. Although it's not as robust as some enterprise-level tools, such as Salesforce, it's a great fit for smaller businesses that want simpler software.
Even without participating in the "expert coaching" that's included with the initial setup fee, we found it very easy to optimize our demo account and accomplish tasks such as building automated workflows and sales pipelines, thanks to the guided instructions and preconfigured fields.
The home dashboard keeps your team focused on sales efforts, with items such as leads, quotes, invoices and email activity at the top of the screen. You are also provided quick access to recent activity, tasks, appointments and reviews. You can easily reorganize the home dashboard by grabbing a widget and moving it. You can also remove or add different widgets with just a couple of clicks to create the perfect dashboard, regardless of your role within the organization or experience with the software.
Features
| | |
| --- | --- |
| Easy Automation | Grow sales and spend more time connecting with customers through easy automation tools. |
| Broadcasts | Unlimited emails can help increase open rates and ensure deliverability. |
| Payments | Features include quotes, invoices and recurring payments. |
| Sales Pipeline | A Kanban-style process manager lets users track every opportunity within the sales process. |
Easy Automation
Keap makes it easy to configure automations by using simple "when" and "then" parameters. For example, you might say that when any public form is submitted, then you need to send an email and add a tag. Keap's automation wizard uses easy prompts to help you build simple and time-saving processes that keep your customers engaged and team members on task.
Did you know? You can connect to over 2,000 third-party apps and trigger effective automations for all of your continuous sales tasks and marketing initiatives.
Broadcasts
Keap includes a robust set of email marketing tools, including quick access to useful templates, segmentation, and suggestions to improve engagement and open rates. Keap also has delivery features, including A/B testing, auto-spam tools and intelligent email sends based on reliable algorithms and emerging trends to improve your email performance. You can even let Keap decide when to send your emails for the best possible performance.
Payments
Keap allows you to easily build and send personalized quotes with preconfigured services and costs. You'll get real-time activity updates when a lead views your quote and accepts. Once a deal has been accepted, you can easily convert your quote to an invoice, apply a discount, request a deposit and set up payments through major credit card providers and processors, including PayPal. Keap also syncs with tools such as QuickBooks to avoid duplicating work across systems and save time.
Sales Pipeline
This Kanban-style pipeline lets you track every opportunity throughout the sales process in a single view. Managers can create new deals, attach them to leads and then assign them to team members who will benefit from a complete understanding of the potential sale value. It's easy to add automation to your pipelines to create tasks, send an email and apply or remove tags based on a lead's activity.
Key takeaway: Keap includes a comprehensive set of email marketing and sales-focused tools, including easy automation, segmentation, intelligent email sending and a Kanban-style sales pipeline.
Setup
All Keap plans require a one-time fee of $499 for "expert coaching" as a part of the onboarding process. This service provides new customers with personalized, one-on-one support to get your CRM operational quickly with a clear plan to collect more leads and convert more sales. Although the setup fee is higher than those of some of the other providers we reviewed, investing the time and resources from the start will provide the best results over the long run. There's also a helpful setup wizard to walk you through each aspect of your new account.
Customer Service
Keap offers 24/7 chat support. Toll-free phone support is available to customers in the U.S. and Canada on weekdays from 9 a.m. to 9 p.m. ET, the UK Freephone is available Monday through Saturday from 1 p.m. to 2 a.m. (GMT+1). The Australia customer support center is available Tuesday through Saturday from 12 a.m. to 1 p.m. (GMT+10).
Keap also has a community center with resources and a robust self-help center with articles, videos and step-by-step instructions to assist users with every aspect of the platform.
Drawbacks
Most CRM software providers charge based on headcount and subscription level. Because Keap's subscription structure is based heavily on the size of your contact list, Keap may not be the best option for companies that collect or purchase massive email lists with a strategy of casting the biggest net possible. If you do go with Keap, you'll want to scrub and segment your email list before signing up.
Another drawback is that the entry-level limit of 500 contacts is rather small for any business. Once you cross that mark, your monthly expense will jump fairly quickly. For the Lite plan, your base cost will jump from $79 to $109 at 501 contacts. Add another 1,000 contacts, and you're looking at a base price of $209 per month. Compared with other email marketing tools with very similar features, Keap is more expensive and includes only a fraction of the contacts.
Summary
We recommend Keap for:
Small businesses that want to take their email marketing efforts to new heights with intelligent tools and tips to increase delivery and open rates


Small to midsize businesses that want to take advantage of modern automation tools without the complexity typically found with larger software providers
Home-based businesses that are looking to implement their first CRM system with many of the tools and technologies utilized by the biggest businesses in the world
We DON'T recommend Keap for:
Large companies that do not prioritize email marketing and may find the billing structure cost-prohibitive


Small businesses without tech support staff, as they may find some of the third-party integrations difficult to deploy
Image Credit: shironosov / Getty Images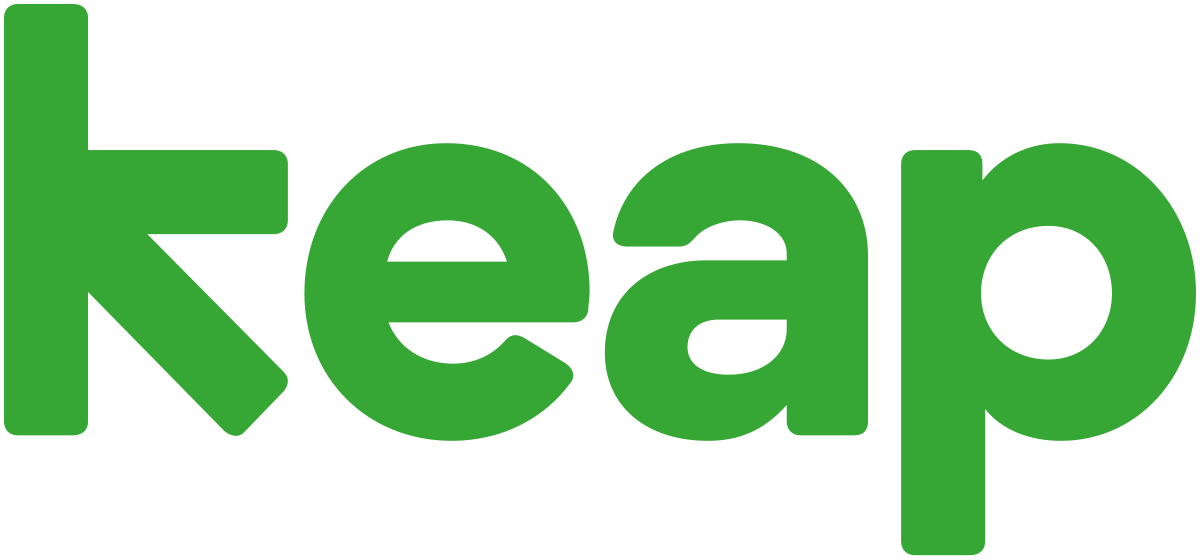 Keap CRM
The Verdict
Keap takes the complexity out of marketing automation to help small businesses stay organized and deliver an exceptional level of service to convert more customers.

Jeff Hale
Business News Daily Contributing Writer
Jeff Hale is a writer and editor based in San Diego with a background in business development and marketing. He has identified new market opportunities for Fortune 500 companies and developed communications strategies and digital branding for tech startups and small businesses. Jeff covers emerging technologies and business solutions with a focus on efficiency and growth. He holds a Bachelor's degree in English from the University of California, Irvine, and an MBA from Chapman University.