A unified communications system is a solution that allows teams to communicate with each other on any device, from anywhere.
Unified communications systems help businesses consolidate their tools into a single platform with anywhere access to reduce costs and improve efficiency.
Artificial intelligence can unlock new functionality for unified communications systems, such as voice assistants and instant meeting transcripts.
This article is for business owners who are learning about communication systems or looking for tools to improve team collaboration. 

Gone are the days when businesses relied on their phone systems solely to make and receive calls. Many of the best phone system providers have expanded their services to unified communications systems, giving employees the ability to connect with those outside and inside the office in a multitude of ways, all from one place.
Editor's note: Looking for information on business phone systems? Use the questionnaire below, and our vendor partners will contact you to provide you with the information you need.
The concept of unified communications (UC) provides for a cloud-hosted business communications system that works across multiple channels and devices.
"Unlike a traditional business phone system that only offers the ability to make and receive calls, unified communications combines phone service, video conferencing, team messaging, SMS, fax and other communications tools on a single integrated platform," said Jose Pastor, former senior vice president of product management at RingCentral.
The growth of Voice over Internet Protocol (VoIP) and cloud-hosted services has made unified communications a reality. Before VoIP and the cloud, traditional phone systems relied on private branch exchange systems that were housed inside each business.
John Pope, CEO of Jive Communications by LogMeIn, said the typical setup of a traditional phone system included a computer server, a manual control board and multiple lines that connected to the public system. Those lines then connected to an internal switching system that directed calls to everyone's individual phone lines. 
"If that sounds complicated, it's because it is," Pope said.
Since all the communication tools in these systems rely on the internet to move data back and forth, Pope said, the only things UC requires are an internet connection and a computer or an IP phone. "This simplified and unified offering drives down costs while providing powerful features that extend beyond simple dial tone."
What is a unified communications system?
A unified communications system merges multiple services – like email, telephone, internet browsers and video conferencing – through a combination of hardware, software and network solutions. The beauty of a UC system is that it gives you a consolidated, affordable, flexible way to talk to your team through any computer or mobile device, from anywhere with an internet connection.
As smart communication services become more sophisticated and teams become accustomed to making full use of the tools at their disposal, a UC system becomes a valuable tool that seamlessly integrates with any workflow.
Small businesses have a wide range of excellent unified communications systems to choose from, giving your team some great options to meet virtually, share files, or instantly message colleagues. Read our Dialpad review or 8×8 review for some excellent examples.
Benefits of unified communications systems
With today's increasingly mobile workforce, giving employees easy ways to communicate with both peers and customers, from anywhere, is driving the popularity of UC systems. Whether it's video conferencing with customers or instant messaging with co-workers, UC systems offer a wide selection of tools to keep the lines of communication flowing for workers. [Looking for a video conferencing service for your small business? Our best picks and reviews can help.]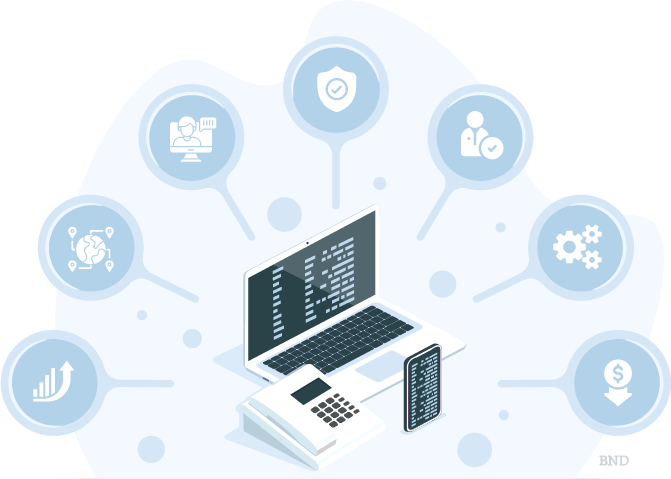 Access on any device
Since the traditional 9-to-5 workday at an office desk is largely a thing of the past, tools that allow communication from any device at any time are critical in today's fast-moving, tech-driven world.
"Between mobile and advanced collaboration technologies, now more than ever, people are working away from the office easily and successfully," Pope said. "It's allowing more flexibility, more globalization and, most importantly, better communication."
Flexibility
While having all these communication tools is highly beneficial to workers, offering them all in one package is what really makes UC systems appealing.
"Providing flexibility and choice in how workers communicate is important, but it's key to wrap these communications tools in a unified experience to provide today's digital workforce a seamless user experience," Pastor said.
Improved productivity
Research from RingCentral revealed the level of "app overload" many employees experience. The study found that workers today regularly use four communication apps on average, with nearly 70% of workers wasting up to 60 minutes a day – the equivalent of 32 days per year – toggling between those apps.
The research found that workers realize just how valuable having access to all their communication tools on one platform is. Two-thirds of those surveyed want a single platform for all their communications, citing better workflow, increased productivity and reduction in chaos as the top benefits.
Pope believes that access to all these communication tools from one location has a positive impact on a company's innovation, productivity and efficiency.
"Some of the benefits that can overhaul your culture and communications and lead to hyper-growth for your business include streamlined communications, increased mobility, superior reliability, improved customer interactions, enhanced security, improved employee culture, advanced functionality, and access to important data and tools that will impact development," he said.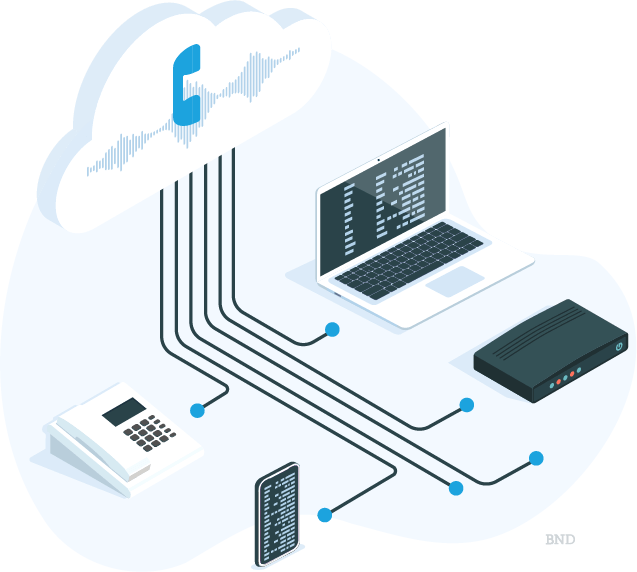 Lower cost
Cost savings is another advantage of UC systems. Instead of your company paying for each of these tools separately, UC providers bundle them together for a significantly lower cost.
"Businesses can save upwards of tens of thousands of dollars by investing in unified communications systems," Pastor said.
Getting a business phone number is simple with a UC system. Most have an easy-to-use online portal that allows you to quickly add new lines when new employees join your company.
The best unified communications systems
Nextiva
Nextiva is a UC system that specializes in phone systems for customer relationship management (CRM) solutions, offering multiple options that can easily integrate with most of the best CRM software. By streamlining processes like account history, sales pipeline management and case routing, Nextiva offers a suite of tools to help both sales representatives and customer service managers.
Nextiva also offers leading phone services, including voicemail-to-email and call recording, while collaboration tools like audio conferencing and team messaging can improve productivity and keep your business running. With a reported 99.999% uptime, Nextiva can ensure your company's continuous 24/7 service throughout the United States. 
Nextiva's costs range from $17.95 to $75.95 per user per month. You can learn more in our full Nextiva review. 
RingCentral
Easy to integrate, simple to use, and featuring wide functionality, RingCentral offers businesses of any size a reliable, cloud-hosted VoIP UC platform. Features include virtual receptionists to guide callers, call recording, and call screening, while a 99.9999% uptime enables RingCentral to provide reliable 24/7 service.
RingCentral is deploying a series of AI-powered tools throughout 2022, giving users the capability to automatically transcribe phone calls or capture meeting highlights. It also offers a virtual whiteboard that lets you map out ideas through drawings, notes and annotations. Available for both desktop and mobile devices, RingCentral can easily keep teams connected, both in and out of the office.
RingCentral's costs range from $19.99 to $69.99 per user per month. Read our full RingCentral review to learn more.
Ooma
Ooma offers a powerful platform for teams to communicate from virtually anywhere through a desktop or mobile device, with the capability to host a video conference with up to 25 users. Although it may not have the full feature set of other UC systems, Ooma is a great choice for small and midsize businesses that need to quickly communicate without all the bells and whistles.
All of the essential features of a UC system are accounted for on the Ooma platform, including voicemail, call logs and even virtual extensions for remote workers. Better yet, for organizations using Ooma from within an office, the system supports both IP and analog phones. With responsive customer service and tech support, Ooma offers a simple way to set up a UC system without an IT expert.
Ooma offers two subscriptions: Ooma Office, which is $19.99 per user per month, and Ooma Office Pro, which is $24.95 per user per month. Learn more in our full Ooma review.
The future of unified communications systems
While UC systems offer a wide range of functionality, there is still room for growth.
One way Pastor sees these services evolving in the future is by having more built-in integrations with other business programs and apps. As an example, he points to the RingCentral integration with Salesforce that allows the software's users to initiate calls with just one click, without ever leaving Salesforce.
"UC systems will continue to evolve to make business communications more seamless and tightly integrated into existing business workflows," he said.
Pope believes that technology such as the Internet of Things, artificial intelligence and mobile solutions will expand how UC systems are used.
"Voice assistants will become smarter and will be powered by natural language processing and continuous machine learning," he said. "We'll also see instant transcription and more contextual information through artificial intelligence, as well as the continued integration of UC systems with office productivity software."
The expansion of these types of systems will also change the way businesses grow. Pope suggested that unified communications will lead to more global expansion.
"As the globalization of business escalates, UC will grow proportionately, creating opportunities for businesses to go global," he said. "And as the remote workforce continues to expand, we'll see video and web conferencing rise in popularity and necessity."
Eduardo Vasconcellos contributed to the writing and research in this article. Source interviews were conducted for a previous version of this article.