Some tech trends, like the proliferation of 5G cellular networks and artificial intelligence, are steadily gaining importance.
Other tech changes are relatively new and haven't yet disrupted the market, but their significance is undeniable.
The pandemic has reshaped how, where, and when people work, and tech is playing a key role in supporting flexible hybrid work.
This article is for small business owners who want to take a proactive look at technology trends.
As an entrepreneur or small business owner, you may not be at the forefront of developing technology, but tech still plays a vital role in your business's growth and efficiency. Given how much things have changed in the past year, small business technology trends will only grow in importance throughout the rest of 2022 and into 2023.
While new infrastructure like 5G will continue to gain traction, established markets such as employee monitoring software will also have a growing impact on small businesses.
Over two years after the first lockdowns were introduced, companies worldwide are still struggling to establish a new normal. Tech can play a crucial role in rebalancing, reconstructing, and reinvigorating small and midsize businesses.
In addition to investigating the latest tech trends among small companies, we asked some leading tech experts and small business owners for their thoughts. Here are 10 small business tech trends for 2022 and beyond.
Artificial intelligence
Artificial intelligence and machine learning have been hot tech topics for years. For example, AI is reshaping the insurance industry by improving insurer pain points and creating a better user experience. 
As more solutions integrate smart technologies, small business owners will continue incorporating them into new and existing processes in 2022. This could mean a wide range of implementation scenarios, from voice assistants to personalized customer experiences. In fact, artificial intelligence business trends already include more AI in cybersecurity, CRM systems and market research.  
Meredith Schmidt, executive vice president and general manager of small business and essentials at Salesforce, said that although artificial intelligence may sound like something only large enterprises use, it will become more widely adopted by small businesses.
"AI will help small businesses offer more personalized experiences to their customers by maximizing their time and automating manual tasks," Schmidt said. "If you are spending almost a quarter of your day on manual tasks like inputting data, as our research showed, AI and automation can be a huge asset."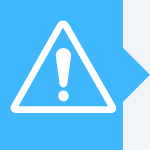 Did you know?: Machine learning and automation are often confused. While machine learning is an AI subset, automation is fixed solely on repetitive, instructive tasks.
5G rollout
The business implications of 5G are many. The adoption of 5G technology began in 2019, but the pandemic significantly delayed its rollout domestically and internationally. Still, the benefits of adopting the fifth generation of cellular capability include significantly faster data transmission speeds than 4G networks can provide. According to cell phone manufacturer Huawei, 5G also promises little or no latency, or delay in data transfer.
Effectively eliminating latency will be a significant step forward in developing the Internet of Things (IoT), as 5G networks are more capable of supporting the influx of interconnected smart devices than 4G or Wi-Fi. As IoT ramps up, more IoT career opportunities will open up for IT pros. 
While there is a lot of hype surrounding 5G, it's still the province of early-adopter consumers and forward-thinking IT departments.
Employee monitoring software
After two years of enforced home working and saturation media coverage of infection rates, it's understandable that not all employees are queuing up to return to open-plan offices. Remote work is here to stay, with hybrid working an increasingly popular option.
Rhiannon Staples, chief marketing officer of Hibob, said a lot of the focus on HR tech stems from the shift to remote work. "The shift to remote work has changed businesses in terms of productivity, engagement, culture, two-way communication, and employee development, and has highlighted the need for effective technology to help navigate these challenges," Staples explained. "As such, centralized HR information systems have become mission-critical."
Foremost among these tools is employee monitoring software. The best employee monitoring software can be used to gain granular oversight of remote workers and their productivity. When choosing employee monitoring software, look for features like mobile device coverage and the ability to spot ineffective working practices. 
Employees may perceive monitoring software as beneficial if hard work is recognized and achievements are praised.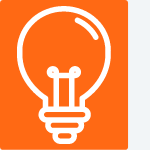 Tip: Because distracted workers cost employers time and money, consider employee monitoring software and other options like restructured workdays and flexible workflows.
Remote onboarding
As more businesses embrace the hybrid working model (and the potential savings stemming from shedding office space and freeing up employee commuting time for additional work), they will rely on technology to handle a successful onboarding process for remote employees.
Onboarding is integral to hiring new employees as you get them up to speed with their responsibilities and the company culture. Without the ability to connect in person, either because of the pandemic or their location, companies are turning to software for onboarding.
"Technology that ensures every step of the onboarding experience is planned and orchestrated professionally will help companies make sure their new team members feel welcome," said Staples, citing a study that found a bad onboarding experience pushes nearly two-thirds of workers to seek a new job. "Companies will invest more in technology that helps people understand who's who in the company [and] familiarize themselves with the relevant connections they need to make outside of their immediate team."
Tech-assisted shopping
Retailers have seen some of the most dramatic fallout from the pandemic. In response to lockdowns and related disruptions, major businesses have been accelerating their rollout of mobile and social media shopping to create a contactless shopping experience.
According to Staples, this high-tech approach to keeping people safe has spread to more than just curbside pickup, which has become a natural extension of existing tech such as mobile payments and terminals.
"Mobile payments used to be a nice-to-have that brought the convenience of avoiding long checkout lines to shoppers in crowded stores," she said. "But now, as a result of the pandemic, they're almost a baseline requirement for most retailers."
Mobile payments have grown to include QR codes, mobile terminals and mobile wallets. 
"Many retailers are overhauling their in-store experiences to make them more reflective of our current – and probably future – reality," said Staples. She cited Walmart's overhauling of its stores into airport-like experiences that prioritize convenience and contactless transactions.
Software unification
We can also see the pandemic's fallout in the growing unification of formerly distinct software interfaces. For example, consider the integration of Microsoft Teams into Windows 11.
Additionally, we're seeing increasing adoption of third-party software integrations. Today, a company might use Slack to connect teams, Outlook to send important documents, Salesforce to manage customers, Basecamp to plan projects, and Google Drive to store company information. Data silos are a significant threat that unification helps to mitigate and minimize.
"Connecting software to work with other software is hard," said Roy Mann, CEO and co-founder of Monday.com. "There is going to be a breakthrough with integration platforms that will allow any software to connect well with any other software."
He predicts that such connections will link multiple platforms and allow seamless communication. For example, he said, customer information will change simultaneously across platforms if it's adjusted in one platform. This unification saves businesses time.
Increased focus on cybersecurity
The shift to new working practices has spawned new forms of fraud, with malware evolving in response to greater virtual communication and the rising domestic use of workplace hardware. 
However, this sense of risk hasn't trickled down to businesses. According to research from BullGuard, nearly 60% of small businesses think it's unlikely they will be targeted in a cyberattack. However, industry specialists IT Governance reported an 11% rise in security incidents in 2021 compared to 2020, totaling 5.1 billion breached records. 
Jim Lippie, former general manager of cloud computing for software company Kaseya, said SMBs should start viewing security through the lens of enterprise businesses. "SMBs, like their large enterprise counterparts, will lock down on a comprehensive backup-and-disaster-recovery solution to keep protected, and also form new standardized blocking and tackling game plans to keep the business even more safe."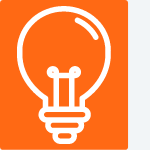 Tip: Be proactive in looking for signs your computer is infected so you can mitigate the risk with antivirus software that identifies and removes virus and malware infections.
Greater emphasis on automation
Automation has long been a buzzword in small business circles, but Omri Traub, founder of Popcart, believes business owners are now looking seriously at workplace automation as a way to save money and cover problem areas.
"With continued shortages of workers within select domains, automation investments will continue to increase," Traub said. "Examples for small business include online pricing automation to balance profitability and revenue growth, as well as inventory management systems to ensure the perfect amount of inventory is on hand."
Looking forward, Traub said he believes there will be a "new wave of companies" looking to create these automated solutions. By providing that service, he said, numerous companies will leverage the cloud to help ensure that the push toward automation heats up.
Influencer marketing
Social media influencers and personalized marketing are becoming viable avenues for connecting with customers and showcasing products. Gone are the days of driving sales through traditional print advertising. Nowadays, a business must have a dynamic, strategic marketing plan, which increasingly means working with influencers.
"Consumers want more authenticity in their advertisements, often in the form of a recommendation from someone they trust, like an influencer," said Alex Shvarts, CEO of FundKite.
Social media marketing can help you connect with your customers and develop a niche within your industry. Working with genuine influencers (as opposed to influencer marketing fraud scams) means understanding your business's needs and doing your research on who's influential within the industry. 
Influencers may quickly fall from favor, since audiences can be fickle. Look for individuals who don't court controversy – ideally ones with an established track record of working with other SMEs. 
Social media advertising
Small businesses are continuing to adopt social media advertising in 2022. While influencers are often considered social media advertisers, social media advertising also encompasses areas like pay-per-click marketing.
"As more businesses start micro, social advertising will continue to grow as a cost-effective and efficient way to target specific audiences," said Matt Rosenberg, head of communications at Helbiz. "The ability to create unique and differentiating content that engages customers through social media channels is paramount in today's growing digital landscape."
This trend is paying off. According to Rosenberg, three-quarters of U.S. consumers have purchased a product they saw in a brand's social media post. If you're not already active on social, it's time to start showcasing your brand.
Andrew Martins and Matt D'Angelo contributed to the writing and reporting in this article. Source interviews were conducted for a previous version of this article.