Remote workforces are common amid the COVID-19 pandemic and are expected to remain so even once the virus is contained.
Telework requires a lot of communication and trust from both employers and employees.
If a remote work environment is healthy, employees thrive, productivity increases and everyone is happier.
This article is for business owners who are looking to successfully manage a remote workforce either temporarily or permanently.
The way you manage a remote workforce will have long-term implications for your business and its growth potential. If you do a poor job, morale and productivity will suffer; if you're successful, a remote workforce can build loyalty and boost engagement. Here are some tips to help you tackle the challenges of managing remote employees, plus the pros and cons of having a remote workforce.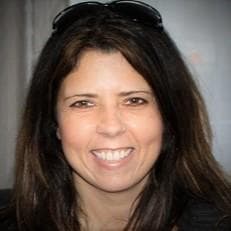 Donna Fuscaldo
Staff Writer at businessnewsdaily.com
Donna Fuscaldo is a senior finance writer at business.com and has more than two decades of experience writing about business borrowing, funding, and investing for publications including the Wall Street Journal, Dow Jones Newswires, Bankrate, Investopedia, Motley Fool, and Foxbusiness.com. Most recently she was a senior contributor at Forbes covering the intersection of money and technology before joining business.com. Donna has carved out a name for herself in the finance and small business markets, writing hundreds of business articles offering advice, insightful analysis, and groundbreaking coverage. Her areas of focus at business.com include business loans, accounting, and retirement benefits.