The Best Electronic Medical Record (EMR) Software of 2020
Adam Uzialko, Writer
Updated: July 27, 2020
Update: This page has been updated with information on AdvancedMD's release of new features, including a mobile application dashboard and two-factor authentication for its mobile app and patient kiosk.
Electronic medical records (EMR) systems, also known as electronic health records (EHR) systems, are increasingly crucial to the operation of medical practices. They document patient encounters, support clinical decision-making and track a practice's financial performance. These complex software solutions are primarily focused on the clinical side of day-to-day operations, but they also include integrations with practice management software that conducts key administrative and billing functions.
Many healthcare providers have pointed out, though, that EMR systems are complex, and the implementation period is lengthy. Because of these issues, choosing the right application for your medical practice isn't always a straightforward decision. The buying journey can be lengthy and requires a significant investment of time just to narrow down your choices. Once you have a short list of possible solutions, expect a series of live product demonstrations, free trials and a lot of collaboration between stakeholders in your organization. Because these systems are not one-size-fits-all, look for a solution that can easily be adapted to your existing workflow.
This guide will walk you through what you should look for in an EMR system and how to choose the right one for your medical practice. We've also reviewed some of the leading programs and selected the solutions that stood out.
Here's a closer look at EMR systems and how to choose the right one for your medical practice.
Our Best Picks
To help you find the right EMR software, we researched and analyzed dozens of options. Here is a roundup of our 2020 best picks for EMR software and explanations of how we chose them.
Best Overall

Best EMR Overall
Pricing: $729 a month per provider (includes practice management software)
Best for Small Practices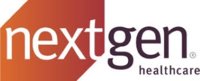 Best EMR for Small Practices
Pricing: $299 to $549 a month per provider
Most Flexible

Best Flexible EMR
Pricing: $799 a month per provider (includes practice management software)

Editor's note: Looking for an electronic medical records (EMR) system for your business? Fill out the questionnaire below and our vendor partners will contact you about your needs.
AdvancedMD EHR
Best Overall
Summary
AdvancedMD wins our overall pick for best EHR system because it offers a selection of pricing models and implementation packages to suit various budgetary and training requirements, and its software is reliable and easy to learn. It is an integrated EHR and practice management system that can incorporate either AdvancedMD's in-house billing service or a third-party solution; the company maintains partnerships with more than 700 billers.

Training is ongoing after the go-live date and included in the price, and AdvancedMD maintains a 24/7 help desk, which sets it apart from many other EHR vendors we reviewed. The software integrates with two major labs, Quest Diagnostics and LabCorp, but it also extends APIs to any willing third party, such as additional labs, hospitals or pharmacies with unsupported EHR systems.

July 2020: AdvancedMD has announced the release of two new features: a dashboard for its mobile application and two-factor authentication (2FA) security features for the mobile app and patient kiosk. 2FA brings an additional level of security to the platform, requiring users to enter a password as well as a code. The mobile app dashboard resembles the desktop dashboard, allowing users to filter data and view patient charts. The "donut filters" that make it easy to review report data on the desktop dashboard are also incorporated into the mobile dashboard.
Read our full review of AdvancedMD EHR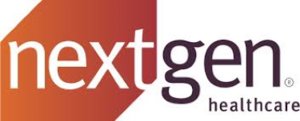 NextGen Healthcare
Best for Small Practices
Summary
NextGen, our best pick for small practices, is web-based EMR software with an eight- to 12-week implementation and training period that can be expedited in certain cases.

We chose NextGen because it is a quickly deployed, web-based EMR that ensures practices are operating on the most up-to-date system. It is also relatively user-friendly, and the company includes free training sessions during the implementation period, helping your practice get up to speed more quickly.

NextGen includes all the key features we looked for in an EMR, plus useful tools like the MIPS/MACRA dashboard, which tracks practice performance with respect to criteria set under the Centers for Medicare & Medicaid Services' Promoting Interoperability standards.

February 2020: NextGen Healthcare announced earlier this month that it is entering a partnership with Doctible, a patient communication and retention platform that gives healthcare providers a real-time view into patient feedback and automates back-office tasks. Doctible will be available as an add-on platform that integrates with NextGen Healthcare's EMR system and practice management software.

June 2020: NextGen Healthcare recently announced a new "NextGen Advisors" service. Created in response to the COVID-19 pandemic, NextGen Advisors establishes a multidisciplinary team of healthcare and regulatory experts, and makes them accessible to ambulatory medical practices nationwide. Initially, the NextGen Advisors team will be focused on responding to COVID-19. In the future, the NextGen Advisors team will assist practices with strategy, program design, managed care contracting, contract evaluation, infrastructure development and leading an optimized practice.
Read our full review of NextGen Healthcare

Greenway Health – Intergy EMR
Most Flexible
Summary
Greenway Health's Intergy EMR software is uniquely flexible and customizable but balances its adaptability with ease of use. It offers multiple ways to navigate the system and versatile settings that can adapt to any practice's unique workflow.

Greenway Health's EMR software, Intergy, is a highly flexible system that can be used differently on a user-to-user basis. While Intergy's interface appears somewhat dated, it doesn't disappoint in its adaptability to individual preferences. The software also includes a great deal of shortcuts to streamline daily practice operations.

Intergy's implementation takes between 90 and 120 days and includes live virtual training courses, which are specially designed to address each staff member's role within the practice. Greenway Health also assigns practices an implementation consultant to guide them through the configuration and launch of their EMR software.
Read our full review of Greenway Health – Intergy EMR
Our Previous Best Picks
At Business News Daily, we are dedicated to finding the best products and services for small businesses. We know that your time is limited, so we invest hours into research and testing so you feel confident about our recommendations.
We update our best picks each year, investigating new changes and companies in the industry, and scrutinizing both new and established products and services. Our process also involves revisiting our previous best picks to evaluate whether they are still the best in their category.
In addition to our EMR software recommendations this year, we provide reviews of companies that were previously best picks:
Electronic Health Records vs. Electronic Medical Records
Before we dive into the best picks, it's important to understand the nuances between EMRs and EHRs. Many in the industry use the terms interchangeable, as we do here in our reviews, but there are subtle differences that are important to note.
Electronic medical records, or EMR systems, are essentially digitized versions of the old medical paper records. They are superior to paper records in that they create an easily accessible, centrally located document that can track data over time and generate important reports to help healthcare providers offer better care to their patients. EMRs represent an important departure from the analog medical world into the digital, but they are not the modern standard of healthcare information technology.
Electronic health records, or EHR systems, are what is generally referred to when people mean either EHR or EMR. However, EHR software differs from EMR systems in that EHRs can communicate with one another and transmit important data, such as patient records, prescriptions and lab orders. EMRs technically can't do that, even though industry players, including some medical software companies, sometimes refer to their solutions as EMR software. All the solutions we reviewed are interoperable EHRs that can order labs and prescriptions, communicate with patients, and provide a 360-degree view of a practice's operations.
Pricing
Pricing fluctuates significantly from vendor to vendor, but, generally, EMR software is based on a "per provider, per month" cost model. Based on our research, we found that costs range from $500 to $1,200 per provider, per month.
On top of the per provider fee, many EMR software vendors charge fees for certain services or add-on features. For example, implementation of EMR software can take 90 days and often requires a dedicated account manager to oversee the transition to a new platform. Some EMR vendors include implementation in the price of the software, but others charge a separate fee. Training is another common item that some vendors include in their subscription pricing but for which others charge extra. When you are negotiating with different EMR software vendors, request a list of the features that are included free of charge with the platform, so you're not faced with any unexpected (and unpleasant) surprises.
Oftentimes, EMR software is one module of a larger healthcare IT suite. EMR solutions are coupled with a practice management system, which covers front- and back-office operations such as patient registration, appointment-setting and billing. Generally, purchasing an integrated EMR and practice management solution affects the subscription price. Many healthcare IT vendors also offer revenue cycle management (RCM) services, which, essentially, is outsourced medical billing. Many vendors that offer RCM services do not charge you software subscription fees; instead, they charge a percentage of your practice's monthly claims collections.
Should I Use a Free EMR System?
As you research EMR software, you'll notice several free solutions. It's tempting to avoid the rather large expense of an EMR solution by choosing a free one, but free EMR systems carry significant risks. Many free EMR software companies generate revenue by removing identifying characteristics of patient data and selling it to third parties – this is risky not only to your reputation but to your patients' well-being.  
While these companies have claimed no laws were violated because identifying personal health information was removed, there is no guarantee. There are cases where de-identified data has been exposed. The more concerning issue, though, is that by signing up with these services, you are giving them the green light to sell patient data to whoever will buy it. If you use a free EMR, read the complete terms of service (yes, even the fine print.)
The Benefits of an EMR System
EMR software is a big investment, but it can reap dividends for your medical practice. A system can improve your existing workflow, reduce patient wait times and boost quality of care.
EMR software is focused on the clinical side of the practice, pulling in key patient information from the practice management system for use with clinical notetaking, prescriptions, lab tests and more. Most applications come with dozens of templates, which can be attached to specific appointment types to speed up clinical notetaking. Many feature customizable templates, so providers can tailor each template to their needs and preferences.
Another benefit of EMR software is that healthcare providers can order refills or new prescriptions electronically, which is then sent directly to the patient's preferred pharmacy. Providers can also order lab tests and have the results electronically delivered.
And, finally, many EMR software applications include recommendation engines, which help providers with decision-making. For example, if the physician is considering prescribing a new medication to a patient that is taking an existing medication, and there is a known harmful interaction with both medications, many systems alert the physician about the contraindications of the new medication. This functionality can be a lifesaver.
How to Choose an EMR System
Choosing EMR software for your medical practice is an immense undertaking that requires extensive research. You should involve all the providers in your medical practice, as well as other key decision-makers in the selection process. Remember, your whole team will use the system, so everyone needs to offer their feedback.
Research the market: Start your search by reviewing the market, current trends and popular brands. Seek out user reviews to find out which EMR application performed well for other medical practices after implementation. Ideally, seek out opinions from medical practices that have the same specialty as your practice.


Identify your priorities: Do you want software that's easy to learn and use? Do you need software with a fast implementation period? Do you want a low-cost solution that doesn't cut corners on core features? As you learn more about different software solutions, expand your list of priorities.


Make a list of candidates: Once you understand the priorities and critical features you need in EMR software, you can make a list of potential candidates that appear to meet your needs. Once you have a list, contact each vendor directly, requesting a price quote and live demonstration.


Attend a live software demonstration: Most live demonstrations last 60 to 90 minutes, and vendors will focus on the tools that you are the most interested in seeing and learning about. If you're considering purchasing a practice management and EMR system, they can walk you through how to use both modules. During the demo, take extensive notes about the features you like and the ones you dislike. If possible, ask the sales rep to record the demo and send it to you so you can share it with others in the practice.


Pick three finalists: Use the recorded live demonstrations and your notes, narrow your list to three finalists. Keep in mind the priorities you identified in the early stages of your research. Once your practice has an agreed-upon list of three finalists, contact the sales rep again and request a more in-depth follow-up demonstration that will be attended by you and other members of the practice.


Compare contracts/agreements: After completing the follow-up demonstration, request an agreement or contract from each of the finalists. Compare the agreements side by side to see which offer the most favorable terms. Check to see that all the features and promises a sales rep made are listed in the contract. If they aren't, do not assume the vendor will honor those promises.
In addition to scrutinizing the contract yourself, if possible, have an attorney look it over as well.  All pricing should be broken down in an explicit list of line items, so you know precisely what you are paying for each month. Many EMR vendors are reputable brands, but even the best have user complaints. The best way to protect yourself is with an airtight agreement so you know exactly what you are purchasing.
Laws and Regulations Involving EMR Systems
The U.S. government has been heavily involved in the adoption of EMR software in healthcare organizations, promoting the adoption and meaningful use of these systems through financial incentives and penalties. These incentives and penalties are laid out in regulations like the Medicare Access CHIP Reauthorization Act of 2015 (MACRA) and the Merit-based Incentive Payment System (MIPS). Essentially, a healthcare organization that scores highly on the Center for Medicare and Medicaid Services' (CMS) list of criteria might receive positive adjustments to their Medicare and Medicaid reimbursements, while those that score low might incur penalties.
Promoting the "meaningful use" of EMR software isn't the only interest the government has in EMR software. Privacy and security requirements, a major priority for regulators, are covered in the Health Insurance Portability and Accountability Act (HIPAA) and the Health Information Technology for Economic and Clinical Health Act (HITECH). These laws govern everything from how an individual organization handles and stores patient data, to how multiple organizations share data, to how third parties must conduct themselves when handling healthcare data on behalf of a provider.
What to Expect in 2020
Since their emergence in the marketplace, EMR systems have continuously improved. EMR software companies face an "innovate or die" environment, so they continue to fine-tune their solutions to remain viable against the competition.
More innovation should be expected in 2020, but in what way? The Journal of the American Medical Informatics Association (JAMIA) recently released a five-point plan that could guide EMR vendors' future development efforts:
Simplification and streamlining of the documentation process
The modification of government regulations of EMR systems
Higher transparency in reporting for certifications
Development of new, innovative features
Focus on people-centric care delivery
Some of these aspects have been long-standing challenges for the EMR industry, while others represent a natural path forward in their development.
In 2020, expect EMR vendors to incorporate some of these suggestions to differentiate themselves from the competition. For healthcare providers, more features isn't always better; look to EMR systems that mesh well with your current operations and, above all, promise to improve quality of service to your patients.
April 2020: A report from Allied Market Research projects the global EMR software market to be valued at $33.29 billion by 2023. That would represent a compound annual growth rate of 5% from 2017, when the global industry was worth $24.9 billion, to 2023. The rapid growth of the EMR software industry is primarily due to a rise in chronic diseases, the increase in aging populations and government regulations. The fastest-growing segment of the industry, the report found, is cloud-based software. Further, inpatient EMR software held the majority of market share, while ambulatory EMR software is expected to grow quickly through 2023.
May 2020: The COVID-19 pandemic has underscored significant challenges in sharing data across EMR systems. While public health officials hoped to glean insights on potential treatments from the growing body of healthcare data stored in various organizations' EMR systems, they have found it difficult to obtain consistent, reliable data, largely due to data silos across competing software companies.
To combat this tendency, many private sector organizations (including software companies) have launched the COVID-19 Healthcare Coalition. Its mission is to "help save lives by providing real-time insights to aid healthcare delivery and help protect U.S. populations." The coalition would serve as an independent party to facilitate communication between various stakeholders and to aggregate de-identified healthcare data, ranging from clinical notes to available hospital beds. The goal is to coordinate a COVID-19 response based on that data.
Prior to the COVID-19 pandemic, interoperability and data sharing were priorities for regulators and hospital systems alike. Throughout the pandemic and in a post-coronavirus world, we're likely to see even more emphasis on breaking data silos and moving toward seamless integration of healthcare data, especially in the interest of public health research and pandemic response. Healthcare providers should look to implement IT systems that prioritize the secure sharing of healthcare data (even with their competitors' systems) to stay ahead of the regulatory curve. 
Our Methodology
To determine the best EMR software for small businesses, we spent dozens of hours researching the top applications. Here is an explanation of our selection process.
Locating the Best Services
To determine our best picks for EHRs, we reviewed a list of more than 50 vendors. We examined their websites, marketing materials, user reviews and Better Business Bureau scores to narrow down our initial list. We also examined market share to determine which EMRs are commonly used throughout the industry.
Choosing the Best Services
After this initial round, we were left with 10 finalists, which we reviewed in depth to determine the very best. We evaluated our finalists on criteria such as estimated cost, ease of use, practice management integrations, availability of a patient portal, interoperability, implementation support and compliance with government regulations.
Researching Each Service
Next, we researched services that met our criteria. We called each company and identified ourselves as working for a small medical practice that would open soon. To estimate the cost of each system – which varies widely depending on what it includes, what optional features are available and the size of a practice – we consistently stated to sales representatives that we would opt for cloud hosting and integrated practice management, and that our practice consisted of three providers. We based our estimates on pricing we were quoted for those parameters. We also scheduled guided demonstrations to get a closer look at the software's functionality.
Analyzing Each Service
Following our research process, we landed on three best picks: AdvancedMD as best overall, NextGen as best for small practices, and Greenway Health's Intergy as the most flexible.
Full List of Electronic Health Record Solutions
Here is a comprehensive list of EHR vendors. This alphabetical list also includes the recommendations mentioned above. 
Advanced Data Systems – This company's Medics EHR is certified for Meaningful Use Stage II and is ICD-10 ready. The system includes options for integrated practice management, billing and revenue cycle management. Live demonstrations are available through ADSC.com. 
AdvancedMD – AdvancedEHR integrates with scheduling and billing software, and it has a cloud-based option and an iOS mobile application. It is Meaningful Use Stage II certified and ICD-10 ready. You can find more information at AdvancedMD.com. 
Allscripts – The Allscripts Professional EHR is designed for small and midsize practices. It offers strong interoperability with labs and pharmacies, Meaningful Use Stage II certification, and ICD-10 preparedness. You can request product demonstrations at Allscripts.com. 
Amazing Charts – Amazing Charts is designed by a doctor for usability and affordability. It is Meaningful Use Stage II certified and ICD-10 ready, and it offers integrated practice management. Free trials and demonstration videos are available at AmazingCharts.com. 
Athenahealth – Athenahealth's cloud-based system offers integrated practice management and billing software, Meaningful Use Stage II certification, and ICD-10 preparedness. You can request a live demonstration or view a product demo video at Athenahealth.com.
CareCloud – CareCloud is a specialty-driven EHR and practice management solution focused on ease of use and implementation. It is suitable for practices of all sizes and can be tailored to suit your specific needs. More information is available at CareCloud.com.
Cerner – Cerner's EHR system is certified for Meaningful Use Stage II and ICD-10 ready. It offers integrated practice management and billing systems, and it aims to maximize engagement between physicians and patients. More information is available at Cerner.com.
ChartLogic – ChartLogic is an EHR that focuses on voice recognition and commands, with the idea that hands-free, accurate navigation is essential to keep providers engaged with their patients instead of occupied with a computer. It supports a variety of specialties and offers the flexibility to suit various needs. More information is available at ChartLogic.com.
ChartPerfect – Formerly known as Acrendo Software, this EHR system is available in client-server or cloud-based options, certified for Meaningful Use Stage II, and ICD-10 ready. It also integrates practice management and revenue cycle management software. Product demonstrations are available at ChartPerfect.com. 
CompuGroup Medical – CompuGroup's EHR has an integrated practice management system and is available in a web-based version. Video demonstrations are available at CGM.com.
Core Solutions Inc. – This is an EHR solution for behavioral health as well as health and human services practices. Learn more at CoreSolutionsInc.com.
eClinical Works – eClinical Works' 10e EHR includes electronic referrals, hospital interoperability and data reports on healthcare records. Other features and live demonstrations are available at eClinicalWorks.com.
Elation Health – Elation Health aims to minimize the number of clicks and navigation needed for providers to access all facets of clinical care. It attempts to streamline workflows so providers can do more with fewer clicks. The company offers 24/7 support, 365 days a year. More information is available at ElationHealth.com.
eMDs – Both Meaningful Use Stage II certified and ICD-10 ready, eMDs focuses on usability and capturing clinical and billing data. It also offers cloud-based hosting. A free trial is available at eMDs.com.
Epic – The EpicCare EHR offers an integrated practice management system, Meaningful Use Stage II certification and ICD-10 preparedness. Epic touts its interoperability across the continuum of care as a hallmark of the system. More information is available at Epic.com.
Evident – The Thrive EHR application from Evident is built for rural communities, hospitals and practices. The system integrates practice management, billing and financial management software. Find out more at Evident.com.
General Electric – The GE Centricity EMR is designed to work with practice management systems at large practices. Customizable to individual workflows, the system promises seamless interoperability, Meaningful Use Stage II certification and ICD-10 readiness. Webinars and more information are available at GEHealthcare.com.
Greenway Health – Greenway Health's Prime Suite is ICD-10 ready and Meaningful Use Stage II certified. It offers an integrated EHR and practice management system that it calls usable and flexible. More information and video demonstrations are available at GreenwayHealth.com.
Healthland – The Healthland Ambulatory EHR offers a Windows-based, customizable user interface. It includes referral management software, an integrated task manager and e-prescribing. More information is available at Evident.com/Healthland.
Kareo – Kareo is a free, cloud-based EHR that is Meaningful Use Stage II certified and ICD-10 ready. It offers secure messaging, an integrated patient portal and a comprehensive dashboard. More information and video demonstrations are available at Kareo.com.
LeonardoMD – A web-based EHR with an integrated billing and practice management system, LeonardoMD offers customizable workflows, tutorials and one-on-one implementation consultants. You can request a live demonstration at LeonardoMD.com.
McKesson – McKesson's EHR hosts an integrated practice management system, is certified for Meaningful Use Stage II and comes ICD-10 ready. Both client-server and cloud-based, McKesson aims to tailor its system to the size of the practice using it. Video demonstrations are available at McKesson.com.
Medent – Medent's EHR offers mobile access, billing and practice management software. It is Meaningful Use Stage II certified and ICD-10 ready, and it can be configured for client-server or cloud hosting. Find out more at Medent.com.
Medhost – This EHR system eliminates dropdown menus and unnecessary screens for simplicity and usability. MEDHOST boasts strong interoperability with hospital systems, labs and pharmacies. It can operate through an iPad application. You can schedule a demonstration at Medhost.com.
Meditech – Meditech's EHR system focuses on data sharing and interoperability. It is Meaningful Use Stage II certified and ICD-10 ready. Meditech offers a web-based option and is mobile-friendly. More information is available at Meditech.com.
Modernizing Medicine – Built "from the ground up" by a doctor, Modernizing Medicine is an iPad-native EHR tailored to the specific needs of various specialists. It is certified for Meaningful Use Stage II and ICD-10 ready. Live demonstrations are available for scheduling at ModMed.com.
NextGen – NextGen's EHR, formerly known as MediTouch, focuses on ease of use, integration with practice management and billing systems, and interoperability. It is certified for Meaningful Use Stage II and ICD-10 ready. Demonstrations are available at 
NueMD – Nuesoft's NueMD EHR system supports more than 100 specialties, which makes it one of the most versatile solutions we reviewed. It is ICD-10 ready, highly interoperable and Meaningful Use II certified. Find out more at NueMD.com.
Nextech – Nextech's EHR primarily supports three specialties – ophthalmology, plastic surgery and dermatology – and can integrate with the company's practice management solutions. Nextech offers an iOS mobile application, so providers can retrieve data on the go and even chart anywhere. Learn more at Nextech.com.
Practice Fusion – Practice Fusion is a free, cloud-based EHR that organizes every feature into one local dashboard. It operates across all devices, and is Meaningful Use Stage II certified and ICD-10 ready. Video demonstration and downloads are available at PracticeFusion.com.
Praxis – Praxis EMR uses AI and machine-learning algorithms to save physicians time in predictable situations. It also eschews traditional templates in favor of cause-effect triggers known as agents. Find out more at PraxisEMR.com.
PrognoCIS (Bizmatics) – PrognoCIS is cloud-based EMR software intended for ambulatory medical practices of all sizes and specialties. It is Meaningful Use ready for MIPS/MACRA and has a user-friendly interface. Find out more at PrognoCIS.com.
Quest Diagnostics – The Care360 EHR offers e-prescriptions, secure messages and multisystem interoperability. It is certified for Meaningful Use Stage II, ICD-10 ready and available on mobile platforms. You can request a demonstration at QuestDiagnostics.com.
ReLi Med – ReLi Med's EHR shows high user satisfaction in reviews; users praise its excellent interface and interoperability as well as its selection of specialties. Customers also reported excellent support and technical training from the company. Find out more at ReLiMed.com.
Sevocity – At $359 after startup costs, Sevocity is an affordable EHR solution that promises a customized experience, features for different specialties and a patient portal. Sevocity is Meaningful Use Stage II certified. Find out more at Sevocity.com.
WEBeDoctor – WEBeDoctor prides itself on adaptability to individual workflows. The EHR offers an integrated practice management and billing system as well as connectivity between your devices through the cloud. It is Meaningful Use Stage II certified and ICD-10 ready. More information is available at WEBeDoctor.com.
WorldVistA – The official EHR of the U.S. Department of Veterans Affairs, VA-CPRS is available for demonstration download and trial at WorldVistA.org.
WRS Health – This extremely interoperable EHR features several of the most used interface engines, meaning you can all but guarantee it will communicate with other members of the healthcare ecosystem. Starting at $299 per user per month, WRS Health is a reasonably affordable EHR system with highly customizable workflows and templates. Find out more at WRSHealth.com.
Zoobook Systems – Zoobook Systems offers an all-in-one EMR and practice management system. It is a unified platform for storing policies, procedures, contracts and clinical documentation. Find out more at ZoobookSystems.com.
If you'd like your company to be added to this list and possibly considered as a best pick for our next round of reviews, please email your request to b2bconsiderrequest@business.com.
Ready to choose an EMR system? Here's a breakdown of our complete coverage:
Services
NueMD - EHR
NueMD's EHR system offers customizable software packages for nearly 100 specialties, and can be tailored to each provider's workflow. It also integrates with NueMD's medical billing software.
Greenway Health – Intergy EMR
Greenway Health's EMR software, Intergy, is one of the most flexible solutions we have evaluated. It offers multiple options to navigate most of the tools, many of which are customizable to improve your practice's workflows. Favorites and automated rules allow care providers and office staff to further streamline their work within the EMR system.
NextGen Healthcare
NextGen offers an electronic medical record and integrated practice management software that boasts a relatively fast implementation period. In addition, NextGen offers revenue cycle management for practices that need assistance with their coding and billing.
AdvancedMD EHR
AdvancedMD offers an effective, reliable electronic health records system that can easily scale up with a young practice as it grows. AdvancedMD is flexible enough to adapt to almost any workflow and offers several different implementation packages suitable for practices of different sizes and budgetary constraints.

Editor's note: Looking for an electronic medical records (EMR) system for your business? Fill out the questionnaire below and our vendor partners will contact you about your needs.