The Best Medical Billing Service Providers of 2019
Adam C. Uzialko, Writer
June 5, 2019
Revenue cycle management (RCM) is an important, albeit cumbersome, part of running a medical practice. Billing is not straightforward for healthcare providers like it is in other industries. It requires the coding and submission of claims to clearinghouses and payers, accepting different payments for the same services depending on the payer and monitoring denied claims so they can be altered and resubmitted. Managing the whole process as more claims are going out can be a nightmare, which is why hiring a medical billing service is often an attractive option.  
The trouble is there are so many medical billing services out there. How do you know which one will live up to your standards? To help make your search easier, Business News Daily reviewed some of the best medical billing services for medical practices in 2019. 
Our Best Picks
To help you find the right medical billing solution, we examined dozens of software applications. Here is a roundup of the solutions we think are best in 2019.
Best Medical Billing Service for Small Practices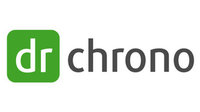 Best for Small Practices
Drchrono combines an affordable price and complete software suite to deliver full healthcare IT capabilities for the cost of a medical billing service.
Best Medical Billing Service for Large Practices

Best for Large Practices
AdvancedMD is a slightly more expensive solution than others, but it includes a comprehensive service that incorporates fees into one simple percentage of net collections.
Best Flexible Medical Billing Service

Best for Flexible Service
Human Medical Billing is a small medical billing service that offers personalized attention from dedicated account managers at a reasonable price.
Editor's note: Looking for a medical billing service? Fill out the below questionnaire and our vendor partners will reach out to you with more information.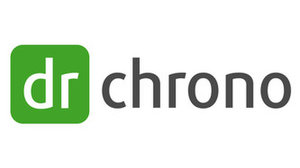 DrChrono
Best Medical Billing Service for Small Practices
Summary
Drchrono's pricing ranges from 4 to 9 percent depending on the specifics of your practice and your needs, typically falling around 6 percent for most practices. Included in that cost is access to Drchrono's electronic health record software. There are no additional setup or clearinghouse fees associated with the service, which is based on annual contracts. Drchrono employs a dedicated account manager support model and offers implementation teams to help get your practice off the ground when first outsourcing your RCM.

For practices that want to retain some billing functions in-house, Drchrono offers a hybrid plan that allows practices to scale their RCM.
Read our full review of DrChrono

AdvancedMD
Best Medical Billing Service for Large Practices
Summary
Pricing varies depending on monthly encounters, number of providers, and a pre-specified minimum depending on a practice's level of need.

Its medical billing services are covered by annual contracts that guarantee a first-pass claims approval rate of 95 percent, which is exceptionally high. AdvancedMD achieves this rate by utilizing the same software the clearinghouse uses to scrub claims, essentially catching any errors that would be flagged before submitting the claims for payment.

The service includes an implementation and onboarding team as well as a U.S.-based support team that is available from 8:00 am to 8:00 p.m. EST on business days.
Read our full review of AdvancedMD

Human Medical Billing
Best Flexible Medical Billing Service
Summary
Moreover, it allows for cancellations of contracts with a 30-day notice, which was an unusual benefit not offered by other services in our review.

While practices sign an annual contract with Human Medical Billing, they can terminate it for no fee if the service does not meet your expectations.

Human Medical Billing's pricing model is based on the higher monthly rate of either a $500 minimum or about 6 percent of net collections. Depending on the size and scope of a practice's needs, pricing could be negotiated below the ceiling of 6 percent, but would never rise above it.

Human Medical Billing maintains certified coders on staff with experience in a variety of specialties. There are no setup fees, credentialing fees, or clearinghouse fees; everything is included in the base price.
Read our full review of Human Medical Billing
What to Expect in 2019
In June, the World Health Organization released the 11th edition of the International Classification of Diseases (ICD), which expanded the library of codes from 14,400 in ICD-10 to 55,000 in ICD-11. For those concerned about another burdensome switch, rest easy; the WHO won't be putting ICD-11 to a vote until May 2019, when the coding system will be considered for adoption by member states. If adopted, ICD-11 still wouldn't go into effect until Jan. 1, 2022, so there will be plenty of time before another coding switch is required. However, it would be wise to keep an eye on how ICD-11 proceeds so you can start preparing for the changes ahead of time.  
The shift from ICD-9 to the more expansive ICD-10 was challenging for many healthcare IT vendors, so it should be no surprise if work on the shift from ICD-10 to ICD-11 begins immediately after the standards are adopted. Knowing how your medical billing service or practice management vendor plan to address the changes is crucial to ensuring your practice doesn't fall behind.  
The medical billing service market will continue its growth.
The global medical billing service market has grown unabated as everchanging regulations and technology continue to remake the healthcare industry worldwide. According to Market Research Engine, the global medical billing service industry will eclipse $16 billion in total value by 2024. The growth is largely spurred by rapidly changing healthcare regulations and a need for providers to decrease labor in-house and increase their revenue streams. However, growth will also be constrained by the reluctance of providers to grant third-parties access to their patients' medical records, the report reads. That constraining factor could likely be addressed by services that are willing to provide documentation regarding their staff's certifications, as well as demonstrate evidence of their operation's adherence to data privacy laws, such as HIPAA.  
Methodology
To help you find the right medical billing service, we researched and analyzed dozens of options. Here is an explanation of how we chose our 2019 best picks.
Locating the Best Services
We created a list of nearly 30 reputable companies, based on other reviews and customer feedback.
Choosing the Best Services
From there, we eliminated vendors that had higher-than-average pricing, restrictive contract requirements or failed to respond to initial requests for additional information.
Researching Each Service
That left us with a list of 10 finalists, from which we chose our three best picks. Those finalists included AdvancedMD, athenahealth, CareCloud, ChartLogic, Clinical Info Solutions, Drchrono, Human Medical Billing, Iris Medical, NueMD, and Talisman Solutions.
Analyzing Each Service
To determine our best picks, we considered the following criteria between our 10 finalists:
Pricing: How did the service's pricing compare to others in our review, and was the company upfront about how their pricing model works and what is included?
Additional fees: Are there additional fees on top of the base pricing? Did the company explain these fees in a forthcoming manner?
Contract requirements: What is the minimum contract requirement? Is there an opportunity to cancel early for no fee if the service is not meeting expectations?
Claims process: What does the claims process look like, and what services does the company include in its pricing? Are there certified coders on staff? Will staff follow up on outdated or denied claims?
Specialties: What specialties does the service commonly work with, and will it tailor its process to the needs of the practice given its specialty?
First pass rate: How many claims are generally accepted on the first pass, and how many require resubmission or follow-ups?
Support: What kind of a support team can a practice expect from the service? Are there dedicated account managers that act as one-to-one liaisons for any and all questions?
Reporting: What kind of financial reporting can a practice expect and how often? Are reports customizable? Are they available on demand?
Full List of Medical Billing Services
Here is a full list of medical billing services we reviewed. This alphabetical list includes our best picks (which are denoted with an asterisk).
*AdvancedMD – AdvancedMD is our best pick for medical billing services for large practices. With a 95 first-pass claims rate and access to AdvancedMD's full healthcare IT platform, it is a strong choice for a practice looking to outsource its revenue cycle management. advancedmd.com
Athenahealth – Athenahealth's billing service, athenaCollector, boasts a first-pass claims rate of 94 percent and employs a rules engine that learns from all other providers in athenahealth's network. The company aims to get practices paid 6 percent more and 32 percent more quickly. athenahealth.com
Auctus Group – Auctus Group is focused on medical billing for plastic surgeons and dermatologists. It is unique in that there is no mandatory minimum contract and practices can cancel services at any time. auctusgroupconsulting.com
BillingParadise – BillingParadise offers a revenue cycle management service that works with several different leading electronic health record systems. The company maintains seven specialized teams to focus on each aspect of the billing process. billingparadise.com
CareCloud – CareCloud's revenue cycle management services include a fully integrated electronic health record and practice management platform as well as a 97 percent composite claims resolution rate. The company typically works with longer-term contracts but can accommodate annual clients. carecloud.com
ChartLogic – ChartLogic's medical billing service includes a highly detailed patient insurance eligibility check and coding assistance from certified coders on staff. Chart Logic will also help your providers through the insurance credentialing process if they are not yet credentialed. chartlogic.com
ClaimCare – ClaimCare's revenue cycle management team aims to boost collections by 10 to 20 percent and offers 24/7 insight into billing operations through a reports dashboard. It includes a claim-scrubbing process that reduces errors prior to submission. claimcare.net
Clinical Info Solutions – Clinical Info Solutions medical billing service includes patient insurance eligibility checks and a free cloud-based practice management software. The company can also use your existing practice management software to provide billing services if you prefer. clinicalinfosolutions.com
CRT Medical Systems – CRT Medical Systems offers a comprehensive revenue cycle management service that includes financial analysis and recommendations as well as collections from delinquent patient accounts. coronishealth.com
CureMD – CureMD is a medical billing service that serves more than 32 specialties. It is aimed at collecting 6 percent more, 35 percent faster and includes an automated rules engine that scrubs claims for common errors. curemd.com
*DrChrono – DrChrono is our best pick for medical billing services for small practices. It offers a comprehensive service and complete healthcare IT suite at a relatively inexpensive price. DrChrono offers a hybrid service model for new practices that are ramping up but want to retain some of their billing operations in-house. drchrono.com
eClinicalWorks – eClinicalWorks medical billing service includes a proprietary rules engine for claims scrubbing, which covers coding, clearinghouses and insurance payer policies. It boasts a low 2.9 percent cost of net collections; however, that is in addition to a fixed monthly rate. eclinicalworks.com
GroupOne – GroupOne's revenue cycle management service is built to work with any practice size across multiple leading electronic health record and practice management platforms. The company boasts a quick turnaround time and a rules engine that scrubs claims prior to submission. grouponehealthsource.com
*Human Medical Billing – Human Medical Billing is our best pick for a flexible medical billing service because although it requires an annual contract, it allows for cancellation with just 30 days' notice. Human Medical Billing is a small company with three dedicated account managers, and it offers highly personalized customer service. humanmedical.net
InSync Healthcare Solutions – InSync Healthcare Solutions offers dedicated account managers to help oversee your outsourced billing operations. Its claims submission process includes withdrawing problematic claims from a batch and revising them, allowing the others to proceed unhindered. insynchcs.com
Iris Medical – Iris Medical's billing service employs a committee-style system that has experienced staff focus on one aspect of the billing process. The company turns around claims within 24 hours of receiving them from the practice. iris-health.com
iSalus Billing Service – iSalus Medical Billing Service includes an end-to-end billing service as well as training and meaningful-use certification for 4 to 12 percent of monthly collections, depending on your practice's size, specialty, and volume. isalushealthcare.com
Kareo – Kareo's revenue cycle management services include a rules engine for claims scrubbing prior to submission, as well as a claims-tracking tool that allows you to monitor the status of your claims in real time. The company also offers a billing analytics tool, which breaks down the financial health of your practice and offers an additional level of transparency into billing operations. kareo.com
Medical Billing Professionals – Medical Billing Professionals offers several plans for revenue cycle management services with a pay per claim model, rather than a percentage of net collections. The company also includes plans specific to chiropractors, physical therapists, and mental health providers. mbpros.com
MTBC Practice Pro – MTBC Practice Pro includes a complete medical billing service with access to an integrated electronic health record and practice management platform. The process includes built-in claims automation and complete claim follow-up. mtbc.com
Nuesoft Technologies – Nuesoft Technologies' NueMD medical billing service was recently acquired by AdvancedMD. The service is highly customizable and can work with a variety of different specialties to get claims adjudicated in about 30 days. nuemd.com
Office Ally Practice Mate - Created by A&B Billing Associates, Office Ally Practice Mate is HIPAA compliant and the website has 128-bit encryption. You can access your data, which is stored on Office Ally network serves, at any time and from any place. myabbillingassociates.com
Precision Practice Management – Precision Practice Management's medical billing service serves about two dozen specialties and offers custom financial reports to help clients monitor their financial health. precisionpractice.com
ProMD Practice Management – ProMD's medical billing service aims to increase collections by up to 20 percent. The company also helps providers obtain their insurance credentialing if they are not yet credentialed upon signing up with ProMD. promd.us
Talisman Solutions – Talisman Solutions provides an end-to-end medical billing service, medical coding assistance and medical transcription services. The company claims it maintains a 95 percent first-pass claims rate, making it highly competitive by industry standards. talismansolutions.com
If you'd like your company to be added to this list and possibly considered as a best pick for our next round of reviews, please email your request to: b2bconsiderrequest@business.com.
Full List of Medical Billing Services
DrChrono
We chose DrChrono as the best medical billing service for small practices because you get its whole suite for a budget-friendly price.
AdvancedMD
AdvancedMD is medical practice management software that offers convenient appointment reminders, plus paperless faxing and prescribing.
Human Medical Billing
We chose Human Medical as the best flexible medical billing service because it's a small company with highly personalized service and allows you to cancel on short notice.
Editor's note: Looking for a medical billing service? Fill out the below questionnaire and our vendor partners will reach out to you with more information.