The Best Medical Billing Service Providers of 2020
Adam Uzialko, Writer
Updated: June 5, 2020
Update: This page has been updated to include some answers to frequently asked questions about medical billing services.
Revenue cycle management (RCM) is an important, albeit cumbersome, part of running a medical practice. Billing is not straightforward for healthcare providers like it is in other industries. It requires the coding and submission of claims to clearinghouses and payers, and payments for the same services can differ depending on the payer. Plus, you have to monitor denied claims so they can be altered and resubmitted. Managing the whole process as more claims are going out can be a nightmare, which is why hiring a medical billing service is often an attractive option.
Our Best Picks
To help you find the right medical billing solution, we examined dozens of software applications. Here is a roundup of the solutions we think are best in 2020.
Best for Small Practices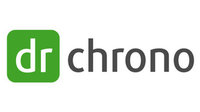 Best Medical Billing Service for Small Practices
Focused on smaller practices of 1-15 providers. Typically charges 4% to 8% of net collections.
Best for Large Practices

Best Medical Billing Service for Large Practices
Caters to larger practices with around 100 providers. Typically charges 4% to 6% of net collections.
Low-Cost

Best Low-Cost Medical Billing Service
Offers three tiers of services. Typically charges 3% to 7% of net collections.
Editor's note: Looking for a medical billing service? Fill out the below questionnaire and our vendor partners will reach out to you with more information.
In-House Medical Billing vs. Outsourced Revenue Cycle Management
If you opt to have your own staff cover medical billing, you'll be responsible for coding, submitting and following up on claims. That means you'll need a certified medical coder on staff, as well as an established process that ensures claims are created, scrubbed and submitted in a timely fashion. If a claim languishes or is rejected by the payer, you'll need staff to manage that as well. It's also crucial to stay on top of the ever-changing regulatory framework and new policies.
Keeping billing in-house is often cheaper and gives you more control over the process, but for a small practice with staff members who already wear many hats, billing can be time-consuming and complex. Worse yet, if the proper time and attention are not given to the billing process, you might end up losing out on a substantial amount of money.
Medical billing services can alleviate that burden and wholly manage your revenue cycle for a percentage of your collections or a subscription fee, but it might end up being more expensive than in-house staff. A good medical billing service will increase your collection rate, reduce rejections and denials, and even provide an analysis of your accounts receivable – while freeing up your staff to focus on other tasks. You'll typically be able to generate on-demand reports and view your day-to-day finances through the company's software as well.
Regardless of which option you choose – in-house billing or outsourced RCM – you're going to need practice management software. If you choose to outsource your billing, discuss with your billing partner which software they are familiar with. You'll also need to ensure that software is interoperable with your electronic health record (EHR) system.
At best, outsourcing your revenue cycle management can result in more money for your practice without allocating your own staff to complete the arduous tasks of coding and billing. But how can you possibly know which billing service to trust with something as important as your revenue cycle management?
How to Choose a Medical Billing Service
When selecting a medical billing service, there are a few things to keep in mind. Of course, you'll want to know the costs of the service, but you'll also want to know exactly what you can expect from a billing partner.
That can be difficult. Without knowing the right questions to ask, a practice can wind up working with a medical billing service that doesn't live up to its promises.
It might be worth hiring a professional consultant with extensive experience to help guide your practice. You can locate a professional consultant here. But if you decide to go it alone, there are some questions that should be on your mind when selecting a medical billing partner. Here are a few aspects to consider before buying:
Costs
These are highly variable based on the size and specific focus of your practice. You'll need to contact a sales representative for hard numbers, but some billing services' websites offer a general estimate of what they charge. Companies most commonly charge a percentage of your monthly revenue as payment, often between 3% and 9% of net collections.
It's important to consider the costs (in time and money) of keeping your billing in-house versus the cost of outsourcing, keeping in mind the potential increase in revenue if you outsource. Here are three key questions to ask a medical billing service when discussing costs:
What specific services are included in the monthly percentage I am paying?
Are clearinghouse fees included in the percentage, or are they charged to my practice in addition to the percentage?
Does the percentage include any copays my staff collects at the time services are rendered?

Services
Most billing companies will scrutinize your claims for errors before processing them, and many follow up with the insurance company to ensure the claims are accepted. However, some companies will also provide a periodic analysis of your accounts receivable, along with recommendations on how to improve your practice's financial performance. Others even include access to an electronic health records system and/or practice management software. When you're selecting the company to outsource your RCM to, it will be important to consider which services your practice and patients need. You'll also want to consider the following:
Does the medical billing service have certified coders on staff, or will my practice be responsible for coding?
If the billing service does perform coding, is it up to date with the transition to the more robust ICD-10 coding system?
How detailed are the financial reports from the medical billing service? Can my practice expect analysis and suggestions to improve performance?
Does the medical billing service have experience with billing for my specialty?

Support
You'll want a communicative billing partner that keeps you engaged at every turn. Most companies offer software that allows practices to regularly review their revenue cycle, claims and rejections. You'll want to ensure that your medical billing partner will be responsive and helpful, particularly if something goes wrong. Open lines of communication can mean the difference between a breakdown in the billing department and a boost to your bottom line. It's important to ask the following questions before signing on the dotted line:
Can I access information about my practice's revenue cycle at any time?
What can I expect from the medical billing service when a mistake is made?
Will the billing service provide my practice with copies of any "explanation of benefits" or "electronic remittance advice" documents it receives from payers?


Patient Engagement
A medical billing service should also keep your patients in the loop and deal with delinquent accounts. Many billing services will send patients their statements directly and transfer unpaid accounts to collection agencies if necessary. Some medical billing services field phone calls and address patient questions as well. Some companies even offer a patient portal, where patients can directly access and pay off their accounts. You'll want to be sure your medical billing partner is willing to stay engaged with your patients and keep them abreast of what they owe. You'll also want to find out the following:
How long will the billing service wait to transfer unpaid balances to a collection agency?
Is a patient portal included in my monthly percentage, or is it an additional cost?
Frequently Asked Questions About Medical Billing Services
These are some common questions about outsourcing your medical billing and coding to a revenue cycle management service.
What can you expect from a medical billing service when a mistake is made?
Just like any third-party partner, a medical billing service should be forthcoming when it makes mistakes and seek to fix them. Mistakes are a common part of the medical coding and billing process, and it is not uncommon for claims to be denied or rejected outright by payers (after all, insurance companies get to keep their money when claims are denied).
A medical biller's job is to try to get it right the first time, of course, but expecting a 100% first-pass claims rate is unrealistic. Instead, when mistakes are made, you should expect transparency on the part of your medical biller, as well as diligent follow-through on rectifying the mistake and getting the associated claims paid.
How long will the billing service wait to transfer unpaid balances to a collection agency?
Different medical billing services have their own policies on transferring claims to a collection agency. However, it is important for them to document and demonstrate repeated attempts to follow up with payers on unpaid claims. A major challenge for medical practices is the days a claim spends in accounts receivable – with some claims taking several months to be reimbursed. Medical billing services should reduce the days in A/R through clean claims submission, persistent follow-ups with payers, and nimble management of rejections and denials.
How can medical billing and coding help you increase cash flow?
Medical billing and coding can increase your cash flow by reducing the number of days a claim spends in accounts receivable, aggressively following up on unpaid claims, and effectively managing rejections and denials as claims are kicked back by payers.
Some medical billing services only facilitate claims submission and manage rejections or denials, requiring your practice to generate the claims. Others handle the entire process – creating claims from your clinical notes, scrubbing them for errors, submitting them through clearinghouses, following up with payers and managing denials. Look for a medical billing service that offers the complete service and ask how you will be able to monitor its progress. Many offer a real-time view directly in your practice management software.
How detailed are the financial reports from a medical billing service?
The detail in a financial report issued by a medical billing service varies by company. However, the best medical billing services offer a real-time view into how your medical coding and billing is performed through integrations with your practice management software. Look for an RCM service that allows you to sign in and view its billers and coders, just as you would a member of your own staff using the system.
The best medical billing services offer dozens (sometimes even hundreds) of canned monthly reports and are typically happy to generate recurring custom reports to suit your practice's operational needs. Discuss your options with a sales representative before buying, because detailed financial reporting is a critical part of guiding your practice to success.
What to Expect in 2020
April 2020: The rapid global spread of COVID-19 has impacted virtually every healthcare organization. While much of the focus has understandably been on the point of care, there are also implications for the back office. Medical billers and medical coders, for example, have had to adjust on the fly to determine how to code and generate claims for coronavirus-related treatments. For most coronavirus patients, coders can use the B97.29 code in the ICD-10, which stands for "other coronavirus as the cause of diseases classified elsewhere." The World Health Organization has also released guidance to use emergency ICD code U07.1 to refer to COVID-19 as an acute respiratory disease. The ICD-11 code for coronavirus is RA01.0.
Methodology
We researched dozens of prominent vendors in the medical billing space to determine which were worthy of our best picks. Our initial research included reviewing client testimony, other reviews, company websites and Better Business Bureau ranking. We also examined brands' other offerings in the healthcare space; for example, we considered whether they offer electronic medical record software. We used the information we gathered to narrow down our initial vendors list to 10 finalists to be considered for reviews and best picks. Once the list was narrowed down, we considered the following criteria to determine our best picks:
Pricing: How does the service's pricing compare to others in our review, and was the company upfront about how its pricing model works and what is included?
Additional fees: Are there additional fees on top of the base pricing? Did the company explain these fees to us in a forthcoming manner?
Contract requirements: What is the minimum contract requirement? Is there an opportunity to cancel early for no fee if the service is not meeting expectations?
Healthcare IT suite: Does the company offer proprietary electronic medical records software or practice management software? If so, is it a requirement for RCM clients to be on that company's system, or can they integrate with third-party systems as well?
Claims process: What does the claims process look like, and what services does the company include in its pricing? Are there certified coders on staff? Will staff follow up on outdated or denied claims?
Specialties: What specialties does the service commonly work with, and will it tailor its process to the needs of the practice given its specialty?
First-pass claims rate: How many claims are generally accepted by payers on the first pass, and how many require resubmission or follow-ups?
Denial management: What does the service's denial management process look like? Does it handle all types of denials and rejections or only certain types?
Biller/coder certifications: What type of training, education or certifications are the billers and coders for the RCM service required to maintain?
Reporting: What kind of financial reporting can a practice expect and how often? Are reports customizable? Are they available on demand?
In the end, we selected DrChrono as the best medical billing service for small practices, AdvancedMD as the best medical billing service for large practices and CareCloud as the best low-cost medical billing service.
Previous Best Picks
In our 2018 review of medical billing services, we selected Human Medical Billing as our best pick for flexible medical billing services. In 2019, we updated the criteria we used to review companies and eliminated this best-pick use case and company from our selection. However, if you'd like to read our previous review for Human Medical Billing services, you can see the full review here.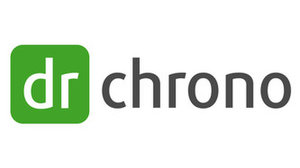 DrChrono
Best for Small Practices
Summary
DrChrono's pricing ranges from 4% to 8%, depending on the specifics of your practice and your needs, typically falling around 6% for most practices. Included in that cost is access to the company's electronic health record software. There are no additional setup or clearinghouse fees associated with the service, which is based on annual contracts. DrChrono supports clients with a dedicated account manager and offers implementation teams to help get your service off the ground when you're first outsourcing your RCM.

May 2020: The COVID-19 pandemic has led to a rise in telemedicine, virtual care provided from a remote location by video conference. DrChrono customers now have access to 90-day free trials of telemedicine software from integrated providers Beam Health and Physitrack. In addition to these tools, DrChrono users can employ other integrated telemedicine solutions with the platform, including Chiron Health, NextPatient and UpDox.

If you want to retain some billing functions in-house, DrChrono offers a hybrid plan that allows practices to scale their RCM.

March 2020: A recent DrChrono software update added previously used billing codes to the dropdown search in the "Assessment and Billing" section. This feature allows providers to quickly add commonly used codes to patient charts, streamlining the back-end billing work and reducing errors and denials.
Read our full review of DrChrono

AdvancedMD
Best for Large Practices
Summary
AdvancedMD's medical billing services are covered by annual contracts that guarantee a first-pass claims approval rate of 95%, which is exceptionally high. AdvancedMD achieves this rate by using the same software the clearinghouse uses to scrub claims, essentially catching any errors that would be flagged before submitting the claims for payment. Pricing varies by monthly encounters, number of providers, and a pre-specified minimum based on a practice's level of need.

The service includes an implementation and onboarding team as well as a U.S.-based support team that is available from 8 a.m. to 8 p.m. EST on business days.
Read our full review of AdvancedMD

CareCloud
Low-Cost
Summary
February 2020 update: In January 2020, CareCloud was acquired by healthcare IT company MTBC, which provides medical billing services of its own. It is unclear whether the acquisition will impact existing CareCloud customers, or whether MTBC will continue to run CareCloud's healthcare IT services and medical billing services separately from its own existing operations. We will take this into consideration the next time this category gets a full update.

CareCloud's tiered pricing plans allow practices to select an option suitable for their budget and the scope of service they need. Depending on which tier a practice chooses, CareCloud typically charges 3% to 7% of collections.

CareCloud employs a rules engine called CollectiveIQ, which maintains a list of more than 120 million rules across multiple specialties. Claims are analyzed against the rules engine to see if they are likely to be accepted by payers on the first pass. CareCloud reports an organizationwide first-pass claims rate of 94%.

CareCloud also maintains proprietary EMR and practice management software. Clients of the billing service are not required to be on the EMR but must use the practice management software. CareCloud billers work directly in the practice management system, allowing clients to view biller activity in real time.
Read our full review of CareCloud
Full List of Medical Billing Services
Here is a full list of medical billing services we reviewed. This alphabetical list includes our best picks (which are denoted with an asterisk).
*AdvancedMD – AdvancedMD is our best pick for medical billing services for large practices. With a 95 first-pass claims rate and access to AdvancedMD's full healthcare IT platform, it is a strong choice for a practice looking to outsource its revenue cycle management. advancedmd.com
Athenahealth – Athenahealth's billing service, athenaCollector, boasts a first-pass claims rate of 94 percent and employs a rules engine that learns from all other providers in athenahealth's network. The company aims to get practices paid 6 percent more and 32 percent more quickly. athenahealth.com
Auctus Group – Auctus Group is focused on medical billing for plastic surgeons and dermatologists. It is unique in that there is no mandatory minimum contract and practices can cancel services at any time. auctusgroupconsulting.com
BillingParadise – BillingParadise offers a revenue cycle management service that works with several different leading electronic health record systems. The company maintains seven specialized teams to focus on each aspect of the billing process. billingparadise.com
*CareCloud – CareCloud's revenue cycle management services include a fully integrated electronic health record and practice management platform as well as a 97 percent composite claims resolution rate. The company typically works with longer-term contracts but can accommodate annual clients. carecloud.com
ChartLogic – ChartLogic's medical billing service includes a highly detailed patient insurance eligibility check and coding assistance from certified coders on staff. Chart Logic will also help your providers through the insurance credentialing process if they are not yet credentialed. chartlogic.com
ClaimCare – ClaimCare's revenue cycle management team aims to boost collections by 10 to 20 percent and offers 24/7 insight into billing operations through a reports dashboard. It includes a claim-scrubbing process that reduces errors prior to submission. claimcare.net
Clinical Info Solutions – Clinical Info Solutions medical billing service includes patient insurance eligibility checks and a free cloud-based practice management software. The company can also use your existing practice management software to provide billing services if you prefer. clinicalinfosolutions.com
CRT Medical Systems – CRT Medical Systems offers a comprehensive revenue cycle management service that includes financial analysis and recommendations as well as collections from delinquent patient accounts. coronishealth.com
CureMD – CureMD is a medical billing service that serves more than 32 specialties. It is aimed at collecting 6 percent more, 35 percent faster and includes an automated rules engine that scrubs claims for common errors. curemd.com
*DrChrono – DrChrono is our best pick for medical billing services for small practices. It offers a comprehensive service and complete healthcare IT suite at a relatively inexpensive price. DrChrono offers a hybrid service model for new practices that are ramping up but want to retain some of their billing operations in-house. drchrono.com
eClinicalWorks – eClinicalWorks medical billing service includes a proprietary rules engine for claims scrubbing, which covers coding, clearinghouses and insurance payer policies. It boasts a low 2.9 percent cost of net collections; however, that is in addition to a fixed monthly rate. eclinicalworks.com
GroupOne – GroupOne's revenue cycle management service is built to work with any practice size across multiple leading electronic health record and practice management platforms. The company boasts a quick turnaround time and a rules engine that scrubs claims prior to submission. grouponehealthsource.com
Human Medical Billing – Human Medical Billing is our best pick for a flexible medical billing service because although it requires an annual contract, it allows for cancellation with just 30 days' notice. Human Medical Billing is a small company with three dedicated account managers, and it offers highly personalized customer service. humanmedical.net
InSync Healthcare Solutions – InSync Healthcare Solutions offers dedicated account managers to help oversee your outsourced billing operations. Its claims submission process includes withdrawing problematic claims from a batch and revising them, allowing the others to proceed unhindered. insynchcs.com
Iris Medical – Iris Medical's billing service employs a committee-style system that has experienced staff focus on one aspect of the billing process. The company turns around claims within 24 hours of receiving them from the practice. iris-health.com
iSalus Billing Service – iSalus Medical Billing Service includes an end-to-end billing service as well as training and meaningful-use certification for 4 to 12 percent of monthly collections, depending on your practice's size, specialty, and volume. isalushealthcare.com
Kareo – Kareo's revenue cycle management services include a rules engine for claims scrubbing prior to submission, as well as a claims-tracking tool that allows you to monitor the status of your claims in real time. The company also offers a billing analytics tool, which breaks down the financial health of your practice and offers an additional level of transparency into billing operations. kareo.com
Medical Billing Professionals – Medical Billing Professionals offers several plans for revenue cycle management services with a pay per claim model, rather than a percentage of net collections. The company also includes plans specific to chiropractors, physical therapists, and mental health providers. mbpros.com
MTBC Practice Pro – MTBC Practice Pro includes a complete medical billing service with access to an integrated electronic health record and practice management platform. The process includes built-in claims automation and complete claim follow-up. mtbc.com
Nationwide Medical Billing – Nationwide Medical Billing offers full-service revenue cycle management that includes overnight data entry, claims scrubbing, electronic submissions, claims follow-up, denial management and full reporting. Practices have on-demand access to all data associated with their billing operations, as well as digitization of paper documents and access to electronic remittance advice and explanations of benefits documents. https://www.nwmedbill.com
Nuesoft Technologies – Nuesoft Technologies' NueMD medical billing service was recently acquired by AdvancedMD. The service is highly customizable and can work with a variety of different specialties to get claims adjudicated in about 30 days. nuemd.com
Office Ally Practice Mate - Created by A&B Billing Associates, Office Ally Practice Mate is HIPAA compliant and the website has 128-bit encryption. You can access your data, which is stored on Office Ally network serves, at any time and from any place. myabbillingassociates.com
Precision Practice Management – Precision Practice Management's medical billing service serves about two dozen specialties and offers custom financial reports to help clients monitor their financial health. precisionpractice.com
ProMD Practice Management – ProMD's medical billing service aims to increase collections by up to 20 percent. The company also helps providers obtain their insurance credentialing if they are not yet credentialed upon signing up with ProMD. promd.us
Talisman Solutions – Talisman Solutions provides an end-to-end medical billing service, medical coding assistance and medical transcription services. The company claims it maintains a 95 percent first-pass claims rate, making it highly competitive by industry standards. talismansolutions.com
If you'd like your company to be added to this list and possibly considered as a best pick for our next round of reviews, please email your request to b2bconsiderrequest@business.com.
Ready to choose a medical billing service? Here's a breakdown of our complete coverage:
Full List of Medical Billing Services
DrChrono
We chose DrChrono as the best medical billing service for small practices because you get its whole suite for a budget-friendly price.
CareCloud
CareCloud plugs your practice into a comprehensive platform for electronic health records (EHR), practice management and billing. This cloud-based software application works with nearly 40 specialties. CareCloud employs an automated rules engine to improve the approval rate of submitted claims.
AdvancedMD
AdvancedMD is medical practice management software that offers convenient appointment reminders, plus paperless faxing and prescribing.
Human Medical Billing
We chose Human Medical as the best flexible medical billing service because it's a small company with highly personalized service and allows you to cancel on short notice.
Editor's note: Looking for a medical billing service? Fill out the below questionnaire and our vendor partners will reach out to you with more information.