athenahealth Medical Software Review
AthenaOne from athenahealth is a comprehensive medical software suite consisting of an EMR system, medical practice management software and medical billing tools.
AthenaOne offers features for patient engagement and document management.
AthenaOne includes modules for EMR (athenaClinicals), billing (athenaCollector) and patient engagement (athenaCommunicator).
This review is for medical practices looking at athenahealth as a medical software option.
Like all the best medical software providers, athenahealth offers extensive patient charting, scheduling, telehealth and e-prescribing tools alongside front-office billing features. Where athenaOne stands out is in its consultation-based approach to practice management and reporting. With virtually unlimited filters on its reports and key performance indicator (KPI) comparisons to similar practices in athenahealth's massive network, athenahealth is our best pick for reporting.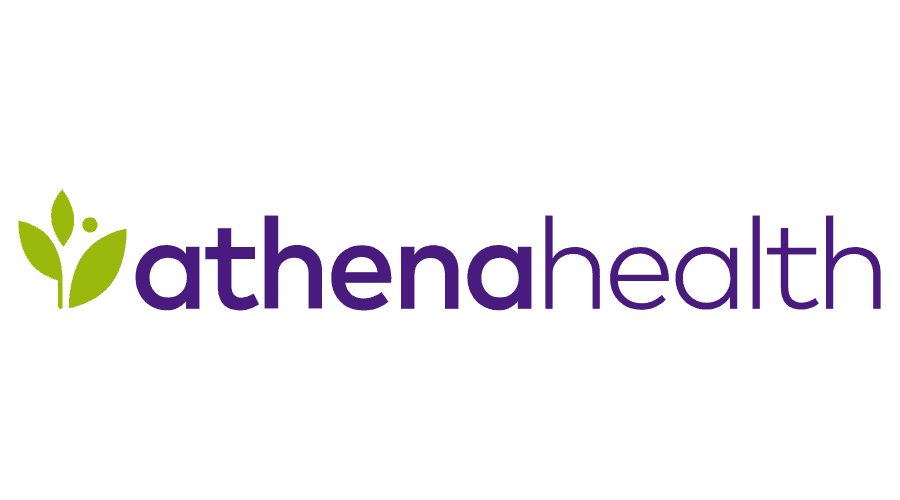 athenahealth Medical Software
The Verdict
AthenaOne by athenahealth is a reliable medical software option with especially powerful practice management reporting and consultation driven by athenaNet data.
athenahealth Editor's Score: 85/100
| | |
| --- | --- |
| Customization | 100 |
| Pricing | 75 |
| Consultation | 100 |
| Revenue cycle management | 75 |
| Telehealth | 75 |
Why athenahealth Is Best for Reporting
With athenaOne, you can generate customizable weekly and monthly reports with seemingly limitless filters. These reports yield data-driven insights you can use to reshape your operations. Plus, athenaOne will regularly compare your reports' KPIs to those of the other 150,000 practices in the athenaNet network.
Tip: athenahealth doesn't just generate highly customizable, filterable reports. It compares your KPIs to similar practices in its massive network.
An athenahealth rep will contact you to schedule a one-on-one consultation if your KPIs fall behind the athenaNet average. In other words, athenahealth doesn't just facilitate report generation; it then guides you through making the changes your reports indicate are necessary to achieve your maximum financial performance.
Pros
The reporting options are endlessly customizable and filterable.
A representative from athenahealth will reach out to you if your practice needs to improve its KPIs to achieve the performance levels of similar practices.
Cons
You can't fully outsource your revenue cycle management to athenahealth.
Athenahealth ranks relatively low on the user-friendliness scale, especially compared to what we found in our review of Kareo, which earned our best pick for ease of use.
Usability
We found athenaOne a bit more difficult to use than some of the other medical software we reviewed. Some medical software felt intuitive from the get-go, but we found athenahealth's navigation disjointed. For example, the company's "patient-centric" model requires you to load a patient's file before you can reach the majority of your tools. This setup requires frequent returns to the home screen before you can proceed with each task.
Tip: To learn about more easy-to-use medical software, read our review of CareCloud, our best pick for practice workflow.
The good news is that athenahealth offers role-specific training sessions, an extensive library of tutorial videos and self-guided training materials. These resources can help most users overcome the initial learning curve and get to the value offered by athenaOne's rich data-supported software environment.
During patient encounters, athenahealth offers numerous customizable templates that you can adjust to fit your note-taking habits. For example, you can give each patient symptom its own box for more logical organization and grouping. We like that these preferences can be tailored by user, so each provider can have their own unique customizations to meet their needs.
Features
Here is a quick summary of athenahealth's most important features:
| | |
| --- | --- |
| Appointment calendar | AthenaOne lets your front-office staff quickly view your practice's calendar through a filterable dashboard. Patients can use it to easily schedule appointments via the patient portal as well. |
| Appointment scheduling | AthenaOne's appointment view displays all patient billing info, and it includes A/B testing tools that determine the best way to remind patients of their appointments. |
| Billing tools | AthenaCollector offers a wide suite of billing tools for scrubbing medical claims and managing rejections and denials, though you'll still need a medical biller on staff. |
| Clinical notes | AthenaClinicals allows for easy note-taking by whatever method you prefer. |
| Customizable reports | Athenahealth's customizable weekly and monthly reports have seemingly countless filters. |
| Electronic orders | Through athenaClinicals, you can order new labs and prescriptions while adding diagnoses. |
| Interoperability | Athenahealth's renowned interoperability tools facilitate seamless sending of patient data to other providers and vice versa. |
| Medical practice network | AthenaNet comprises 150,000 providers and leverages data from them all to offer recommendations on optimizing performance. |
| Patient intake | The athenaClinicals patient notes clearly display allergies, medical conditions, and medications history alongside a patient's waiting room status, visit history, and vitals. |
| Patient portal | AthenaCommunicator offers a patient portal that includes tools for patient appointment scheduling and HIPAA-compliant messaging. |
| Telehealth | Athenahealth's telehealth software is embedded in your EMR, and your patients can join appointments without any new software or devices. |
Appointment Calendar
With the athenaClinicals tool, your front-office staff can easily see your practice's calendar in daily, weekly or monthly mode. Each appointment will show the patient's name, visit status, appointment type, photo and age.
In our testing, we especially liked that the athenahealth calendar also comes with tools for calculating how many scheduled patients are onsite at your practice, helping to monitor for inefficiencies that could be detrimental to the patient experience.
Athenahealth lets you quickly see all scheduled appointments next to the patient's billing info. You can easily book new appointments and register patients as well.
Once you book patients, you can set up recurring appointment reminders via email, phone or text. If you're wondering which of these reminder methods is best, athenahealth's A/B testing tools can help you figure out the answer.
Athenahealth's scheduling feature keeps patients in touch with your practice. Before appointments, athenahealth will ask patients to update their information and submit all necessary intake forms.
Once a patient checks in, athenahealth will display their insurance information, copay and deductible. With this information, your front-office staff can have patients pay onsite. For patients who can't pay yet, athenahealth allows you to set up payment plans.
Athenahealth's practice management software can also flag inefficiencies in your registration and scheduling processes. Athenahealth will use these inefficiencies to suggest changes you should make.
In our review, we noticed that athenahealth emphasizes patient engagement and gives them tools to get involved. For example, your patients can request or schedule appointments, review lab results, and ask for prescription refills through the patient portal. Patients can also pay you and communicate with your providers, nurses and front-office staff via desktop or mobile app.
Did you know? athenahealth can detect gaps in your registration and scheduling processes and advise you on how to improve your workflows.
Billing Tools
Athenahealth's billing tool focuses on profit maximization. It does have a major drawback, though: Unlike other top medical billing services, athenahealth requires you to keep a medical biller on staff. This medical biller will handle your charge posting and E&M code creation. Once this all is done, athenahealth will review your ICD-10 and CPT codes. It can also file claims; athenahealth scrubs all claims it receives within eight seconds of receiving them. These claims typically take no more than three business days to be paid.
If athenahealth winds up working under 95% of claims within three business days, you'll be reimbursed 2% of the claim value for every percentage point below 95%. You'll also get a full refund for all claims if you receive a rejection notice while athenahealth isn't managing 95% of claim denials within 10 business days.
Athenahealth reviews all your contacts to ensure that your payers are paying properly. If athenahealth finds any gaps in its reviews, it will bill payers on a quarterly basis. Athenahealth also commits to paying out all claims every day.
Clinical Notes
In athenaClinicals, you can record clinical notes directly inside the patient's chart while reviewing their prior data. Your patient's vitals, allergies and prescriptions should be available in viewing mode.
If you're not the kind of doctor to type patient notes, athenaClinicals lets you voice-record information. We found the customizable templates available in athenaClinicals to be an effective way to streamline the patient encounter. We also liked that providers can modify these templates to work best for their favorite note-taking approach.
Through this customization, you can place every patient symptom in its own box to keep key information grouped and organized. Don't worry about your customizations affecting other people in your practice – only you will see them.
Customizable Reports
Reporting is athenahealth's bread and butter. Its customizable weekly and monthly reports have virtually unlimited filters. Through these filters, you'll have access to endless data-driven insights.
Athenahealth's reporting dashboard shows key metrics such as payer collections and time in accounts receivable. For example, athenahealth reports on front-office data such as no-shows and cancellations. Reports on medical billing are also accessible, such as reports of your highest-value payers or most frequently used ICD-10 codes.
You can set custom reports to run on a recurring basis and go to the inboxes of multiple recipients. For example, a practice cash flow management report that examines medical claims' average days in A/R, overall revenue, and recurring expenses is one possible report that could be useful on a weekly or monthly basis.
In your dashboard, your metrics will also be compared to athenaNet averages. If your data falls below baseline metrics for athenahealth's network, the company will contact you for a consultation, offering a line of support and expertise that can help turn a practice around or get a new healthcare business off the ground. Additionally, athenaNet identifies top performers and what sets them apart, helping your practice replicate what has been successful for others.
Electronic Orders
While taking notes in athenaClinicals, you can order new labs, add diagnoses and e-prescribe medications. When your appointment ends, athenaClinicals will ask you to review all this diagnosis, prescription and order information.
Interoperability
Among athenahealth's best-known features is its vast set of interoperability tools. Athenahealth allows you to easily transmit patient data to other providers and vice versa. You can also add incoming data to patients' medical charts with little trouble.
With athenahealth's interoperability tools, your practice will be well geared to send data to the CDC's Immunization Information Systems database. You'll also remain aligned with the Meaningful Use standards that the Medicare and Medicaid EHR Incentive Programs have set. Even before regulations become a concern, interoperability also helps your patients who relocate get started with new doctors.
Patient Portal
Patients can log in to athenahealth's patient portal to request new appointments and prescription refills. They can also update their contact and medical information, which your clinical staff must review and approve upon athenaClinicals receiving it all. We like that patients can complete intake forms prior to their visit to expedite the check-in process when they arrive.
The athenahealth patient portal includes a HIPAA-compliant messaging tool through which patients can contact your staff whenever, wherever. You can ask patients for overdue payments and send them appointment reminders through this tool.
Athenahealth's patient portal also automates patient outreach campaigns. This tool might come in handy during flu season, when you need to quickly identify and reach out to your patients who most urgently need their shots. You can customize all messages you send through this tool.
Speaking of customization, you can also brand your athenahealth patient portal with your practice's logo. This way, when your patients log in, they don't see athenahealth – they see you.
Tip: Improving patient engagement is critical not only to improve satisfaction but also to encourage patient retention, an important element of any medical practice's success.
Telehealth
Athenahealth's telehealth tools are thoroughly embedded in your EMR, so neither you nor your patients will need to familiarize yourselves with new technology before appointments.
Patients can use any device to join their telehealth appointments with no additional software. Your telehealth offerings will fully integrate with your medical software suite for easier patient payment collection.
Cost
We were unable to obtain a pricing estimate from athenahealth directly during our review. However, based on our online research, the cost of just the athenaClinicals EMR system is $140 per provider, per month. That cost would not include the medical practice management software or medical billing tools.
Another way practices could access the entire healthcare IT suite is by signing up for athenahealth's medical billing service. Pricing for medical billing services could range from 4% to 8% of monthly collections, based on average claim value and volume, billing cycle complexity, and other variables.
Athenahealth's prices include the key add-on of athenaOne, a platform for patient engagement, revenue cycle management, document management, healthcare IT and more. You won't need to sign any long-term contracts for this add-on.
Athenahealth's costs don't eliminate the price tag of having a medical biller on staff, because athenahealth doesn't offer fully outsourced revenue cycle management. Your in-house biller will be in constant communication with athenahealth's billing team to handle RCM.
Setup
Unlike some other medical software providers, athenahealth doesn't charge extra fees for setup. The implementation process typically takes four to six weeks. However, if you need to import data from another platform, the process can take substantially longer.
During setup, you'll be paired with a dedicated account representative. You should have no issue reaching your rep throughout the setup process, and your rep should remain in touch after you go live to keep things running smoothly.
Customer Service
Athenahealth customer service is available by phone at 1-800-981-5084. You can also schedule a meeting with your dedicated account manager directly to work through your problem. Athenahealth maintains a live web chat and email inbox for support requests. Customer support is available 24/7, which wasn't always the case with other medical software companies in our review.
Drawbacks
Athenahealth, like any medical software, isn't perfect. These are its two biggest drawbacks:
It doesn't offer fully outsourced revenue cycle management. Athenahealth's medical billing suite still requires you to keep a medical biller on staff. Other medical software vendors offer medical billing services that eliminate the need for coding or billing staff.


The user experience can be clunky. The inconvenience of constantly jumping back to athenahealth's homepage to access tools can quickly get annoying. Additionally, athenahealth's interface isn't quite as intuitive as some other platforms.
Methodology
We spent hours researching, analyzing and reviewing medical software. Our research included software demonstrations, phone interviews and customer service calls. We also analyzed customer service reviews available online, including those on the Better Business Bureau website. For this review, we compared athenahealth to dozens of other medical software companies; see our review of AdvancedMD and our DrChrono review for examples. Over many months, we paid close attention to the extent of reporting features available on each platform, ensuring all our medical software best picks included extensive reporting features. Finally, we chose athenahealth as the very best reporting choice for the reasons explained throughout this review.
What Is Medical Software?
Medical software encompasses both electronic medical records (EMR) and practice management software (PMS). EMR platforms streamline charting, note-taking, prescribing, interoperability and telehealth. PMS platforms facilitate front-office tasks such as scheduling, registration and billing. You can learn more about EMR and PMS in our reviews of the best medical software platforms.
FAQs
What does athenahealth do?
Athenahealth primarily offers cloud-based EMR and medical practice management products. It also offers some outsourced medical billing services.
How does the athenahealth patient portal work?
Patients can log in to the athenahealth patient portal to contact doctors, schedule appointments, request prescription refills and pay bills. You can customize this portal to display your practice's logo instead of athenahealth's, making the patient's online experience with your clinic feel more personal.
Who uses athenahealth?
Most practices that use athenahealth have between 10 and 50 employees. These practices typically earn $1 million to $10 million in revenue per year.
Overall Value
We recommend athenahealth for ...
Medical practices that need extensive practice management features and financial reports.
Medical practices that want one-on-one consultations on how to keep their profits high.
Small or new practices that may need a collections-based pricing model to potentially lower their medical software costs.
We don't recommend athenahealth for ...
Medical practices looking to fully outsource their revenue cycle management.
Medical practices with a lot of team members who aren't very tech savvy.
Image Credit: TippaPat/Shutterstock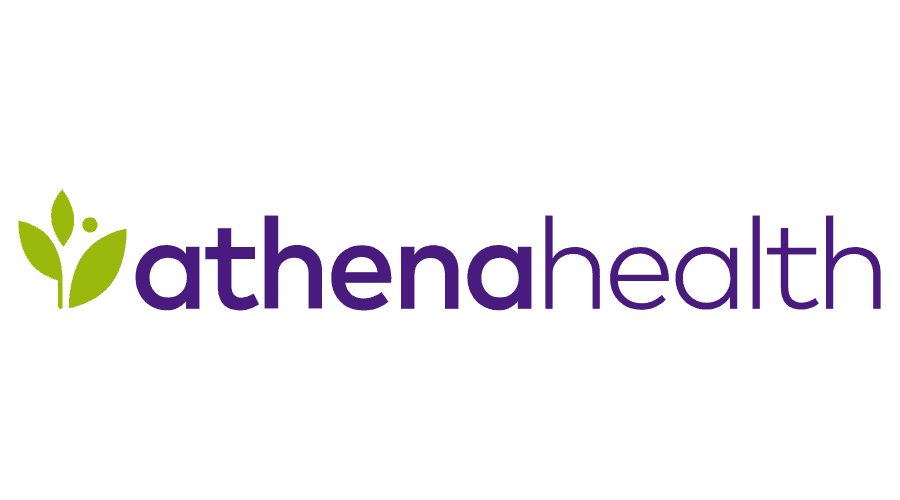 athenahealth Medical Software
The Verdict
AthenaOne by athenahealth is a reliable medical software option with especially powerful practice management reporting and consultation driven by athenaNet data.

Max Freedman
Business News Daily Contributing Writer
Max Freedman is a content writer who has written hundreds of articles about small business strategy and operations, with a focus on finance and HR topics. He's also published articles on payroll, small business funding, and content marketing. In addition to covering these business fundamentals, Max also writes about improving company culture, optimizing business social media pages, and choosing appropriate organizational structures for small businesses.