A reliable telephone communication system is one tool every business should have. Traditionally, though, a good business phone system was expensive and difficult to implement in small businesses. 
Today, a virtual phone number is a simple, affordable solution that can help expand your business beyond the confines of a traditional phone line. Here is everything you need to know about virtual phone lines.
What is a virtual phone line?
A virtual phone number, or direct inward dialing (DID), is a telephone number that is not tied to a specific phone device or line and allows the user to redirect and route calls from one number to another number, IP address, or device. Virtual phone lines are also known as "online numbers." 
Traditionally, phone numbers were designed to work over a single phone line that was physically connected from the phone company to your home or business, and any calls made to that number could only be sent to that specific physical location. Cell phones, while more mobile than landlines, are still dependent on cell towers to provide coverage. A virtual number gives a business greater control and flexibility in how it receives calls by removing these physical limitations. 
How do virtual phone numbers work?
Virtual phone numbers rely on the internet instead of a phone company or cell tower to provide coverage, which allows users to be reached by phone or computer. It also allows you to change the device you use in real-time. For example, if you only want to be available on your mobile phone at certain times, you can route all calls you receive during work hours to a virtual phone line.
How to get a virtual phone number
Virtual phone numbers can be purchased in several ways. If your business already has a Voice over Internet Protocol (VoIP) system, you can add virtual numbers to your current package through your VoIP provider. This generally costs $5 to $10 a month per number. 
If you want to purchase a virtual phone system, you can get a package that includes one virtual number and a certain number of extensions and minutes. Minutes are incurred depending on how long you talk on the "business line." A virtual phone system plan's costs start at $10 to $12 a month for one or two virtual numbers with 300 to 500 minutes, going up to $25 to $50 for two virtual numbers with 2,000 to 3,000 minutes. 
If you don't already have a virtual phone system, you can go through a provider that only sells virtual numbers. These are some of the most popular virtual phone line providers: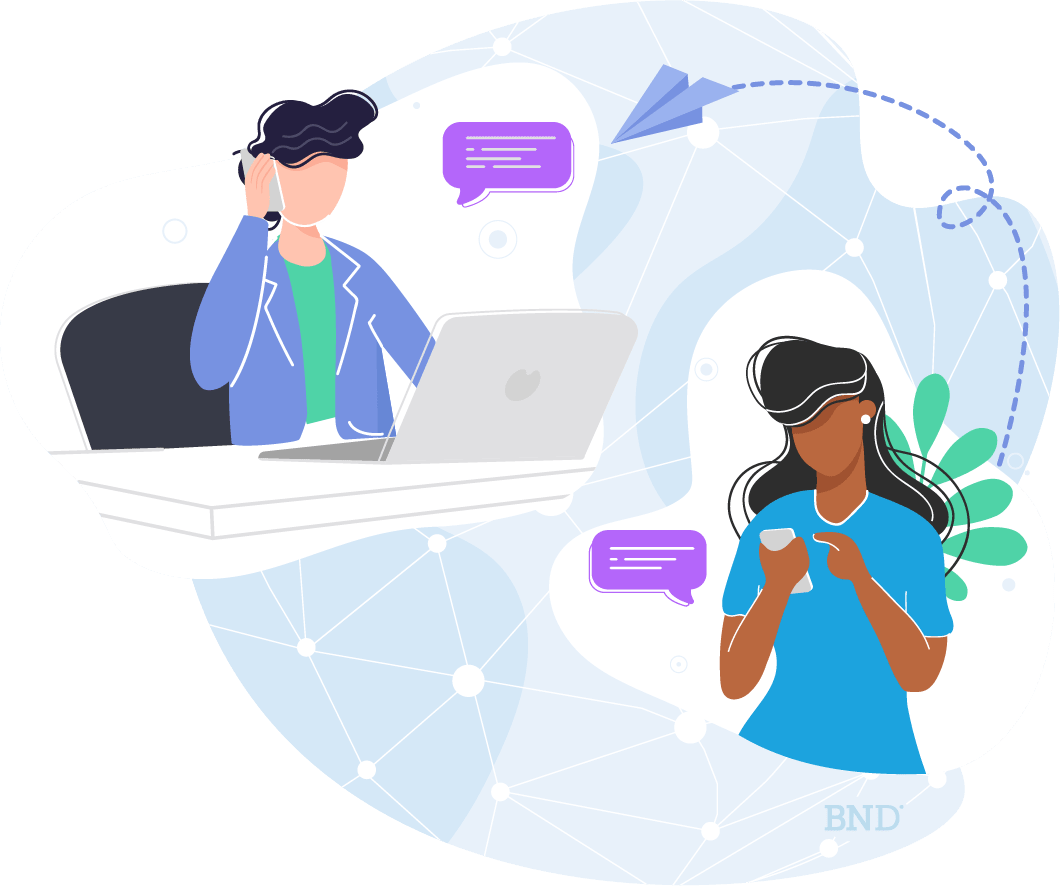 What are the benefits of a virtual phone number?
Virtual phone numbers offer a strong list of benefits and features to help small businesses compete with larger organizations. They provide flexibility in hardware, endless options for localization and tons of cost-saving potential. Virtual phone numbers make a lot of sense for businesses of all sizes than traditional business landlines.
1. Ability to receive calls anywhere
Without being tied to a physical location, you can receive calls anywhere, anytime and on your preferred device. For example, if someone in your company is going to be away and needs to be reachable by phone but doesn't want to give out their cell phone number, you could assign a virtual number to their cell phone. 
2. Incoming call distribution
Virtual phone numbers are also beneficial for companies with multiple office locations. Instead of a phone ringing in one office, incoming calls can be sent to phones in each office. You can do this by making your virtual phone line's destination a call queue or ring group, which will ring the phones of any employee who is designated as part of the queue or group either simultaneously or sequentially, depending on your preferences. 
3. Localized phone numbers
If your office is located in a different area than your customer base, you can assign a local area code to your phone line. This helps you establish a presence in a key area and lowers costs on incoming calls. Customers are more likely to call and answer calls from a local number than one with an area code they don't recognize. 
4. Integrations with marketing campaigns
You can also track key customer metrics through your virtual phone line. Many CRM systems let you assign a unique number to a specific campaign, for example, so you'll know if someone is calling for that campaign based on the number alone. This data can help evaluate the effectiveness of a campaign. 
5. Fewer equipment charges
Virtual phone lines can save your business thousands of dollars in telephony and equipment charges. Because they are 100% digital, virtual phone lines require no hardware, equipment, installation or maintenance. 
6. Advanced features
When searching for a virtual phone provider, see if the company you're considering offers text and voicemail features in addition to phone service. More expensive and complex plans typically offer features like three-way calling, ring groups, caller ID, call waiting and forwarding, call recording, and call transfers. You should also see how reliable the service is in terms of uptime and whether customer support is included in your plan.
Editor's note: Looking for a business phone service or VoIP provider? Fill out the below questionnaire to have our vendor partners contact you with free information.
What are the drawbacks?
The benefits of virtual phone lines vastly outweigh the cons for most business users, but there are a few potential drawbacks compared with traditional landlines. 
1. You're always "available."
The foremost concern is the effect on work-life balance, said Matt Schmidt, CEO of Diabetes365. "The downside, in my opinion, is that you are accessible almost anytime you are awake. Most people are workaholics to begin with, and having the ability to make another call from your home or wherever may lead to burnout." 
2. The call quality depends on the internet.
Another drawback is the inconsistent call reliability. Because a virtual phone number is purely internet-based, the call quality will only be as strong as your internet connection. 
Ensure you have a strong, reliable signal and that your internet service provider has a good customer service program when implementing a virtual phone number.
3. Data limits can be costly.
If you are on a plan that uses minutes, you must be conscious of how you use those minutes, ensuring you don't waste them on spam or non-business calls. Otherwise, you risk driving your costs up above your budget.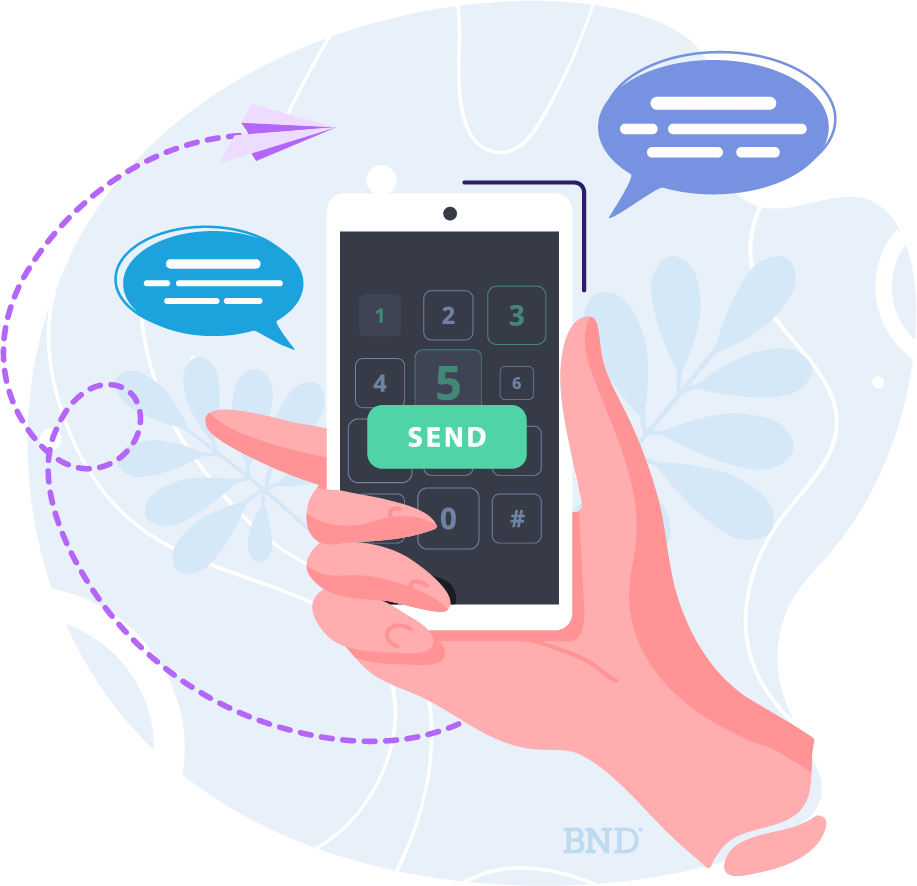 Frequently asked questions about virtual phone numbers
How can I get a virtual phone number for free?
Several free virtual phone number providers are available online, such as Google Voice for personal use. Simply choose your preferred provider and open an account, choose your desired area code, and begin using your virtual phone number. Many virtual phone providers offer a free phone number for individuals but have paid options for businesses.
Can a traditional phone number become your virtual phone number?
Yes, you can convert your existing traditional phone number to a virtual one. This process is called "porting" and is available through most virtual phone number providers.
What countries can you get a virtual phone number in?
You can get a virtual phone number in most parts of the world, though the specific countries may vary by provider. Most providers' services are available in 50 or more countries, with some boasting availability in over 100 countries. 
How long are phone numbers?
Virtual phone numbers follow the same 10-digit format as a standard U.S. landline with a three-digit area code followed by the phone number. Unlike traditional landlines, virtual phone numbers can be purchased without a physical address that's tied to the corresponding area code. This allows businesses to create the appearance of a local presence in a geographic region from anywhere in the world. However, instead of utilizing a local area code, many national companies opt for a toll-free prefix such as 800, 888, 877, 866, 855, 844 or 833 for their virtual phone numbers.
Sean Peek contributed to the reporting and writing in this article. Some source interviews were conducted for a previous version of this article.