Bambee Review

Kaylyn McKenna
Business News Daily Contributing Writer
Updated Dec 09, 2022
Bambee HR offers affordable HR outsourcing plans that can fit the needs and budgets of new startups.
Companies that work with Bambee receive direct access to a dedicated HR manager that can help them write HR policies or job descriptions, onboard or terminate employees, and navigate other HR challenges as they arise.
We reviewed the top HR outsourcing options on the market and selected Bambee HR as the best HRO for startups.
This review is for small business owners who are considering implementing Bambee HR as their HR outsourcing provider.
Bambee HR is a human resources outsourcing service, or HRO, that is designed for small businesses and startups. Bambee can help startups handle all of their HR needs, including building employment policies from scratch, setting up employee benefits, and developing HR procedures. Bambee provides dedicated hands-on support to startup founders and managers to build out the business' HR processes and policies collaboratively. There is no minimum employee number and Bambee offers affordable plan options.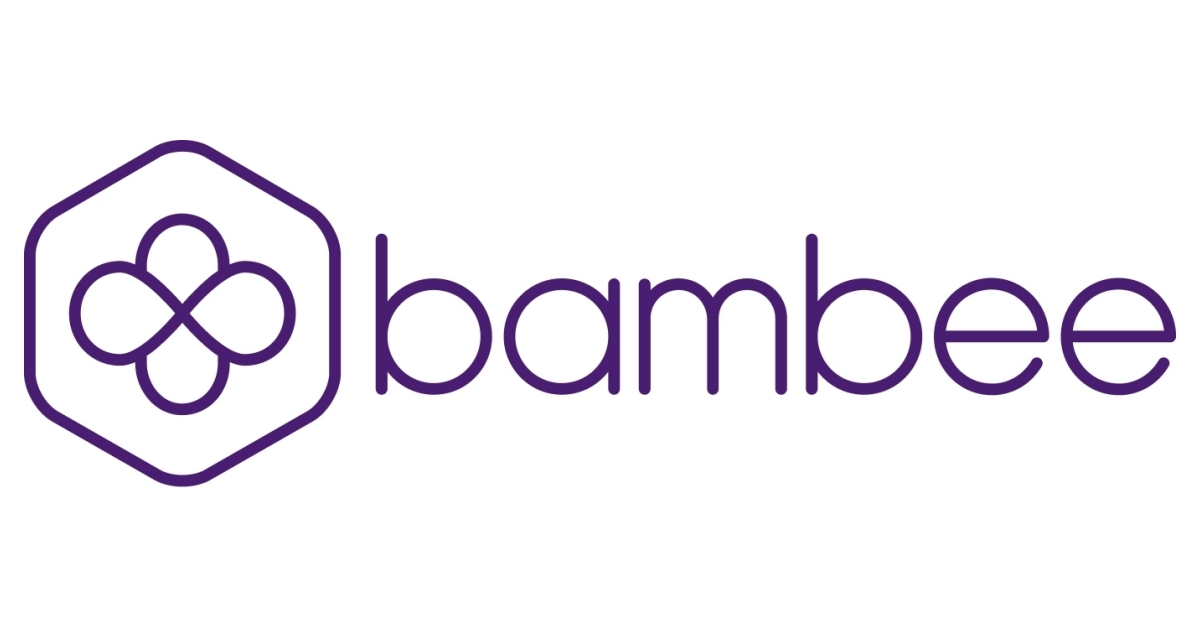 Bambee
The Verdict
Bambee HR is an ideal service for small businesses and startups that aren't quite ready to hire an HR manager. It provides dedicated care and support at a reasonable price with features uniquely suited for new businesses.
Bambee Editor's Score: 87/100
| | |
| --- | --- |
| Customer service | 100 |
| User interface | 85 |
| Benefits offerings | 50 |
| Payroll functionality | 100 |
| Pricing | 100 |
Why Bambee Is Best for Startups
Bambee's offerings are the best for startups that need help getting their HR activities off of the ground out of all the HR outsourcing services we reviewed. Bambee has no employee minimum, so you can even use their services when hiring your first batch of employees. Many competitors require that you have at least five employees before you can use their services. We liked that you can work with Bambee before that point — you can even use their services to help onboard your first five employees.
Bambee's guided payroll feature and employee policy tools are designed for new businesses that don't have an employee handbook or HR processes in place, or that may be new to approving or processing payroll. Many startups need to build everything from scratch, including HR policies and documentation, and Bambee is well suited to support startups in doing so.
Pros
Bambee has transparent pricing and is more affordable than many competitors. You can outsource many HR functions for only $99 per month.
Bambee provides a dedicated HR manager to support onboarding, terminations, compliance matters and more.
The platform offers extensive support options. Customers can contact customer service or their dedicated HR manager by phone, email or chat. Online self-service learning tools help employees and business owners access helpful training and information.
Cons
Bambee does not offer an iOS or Android mobile app for customers or their employees.
The benefits and time tracking tools Bambee offers are lacking compared to competitors.
Bambee does not service businesses with over 500 employees. Rapidly accelerating startups with great funding may end up outgrowing the service.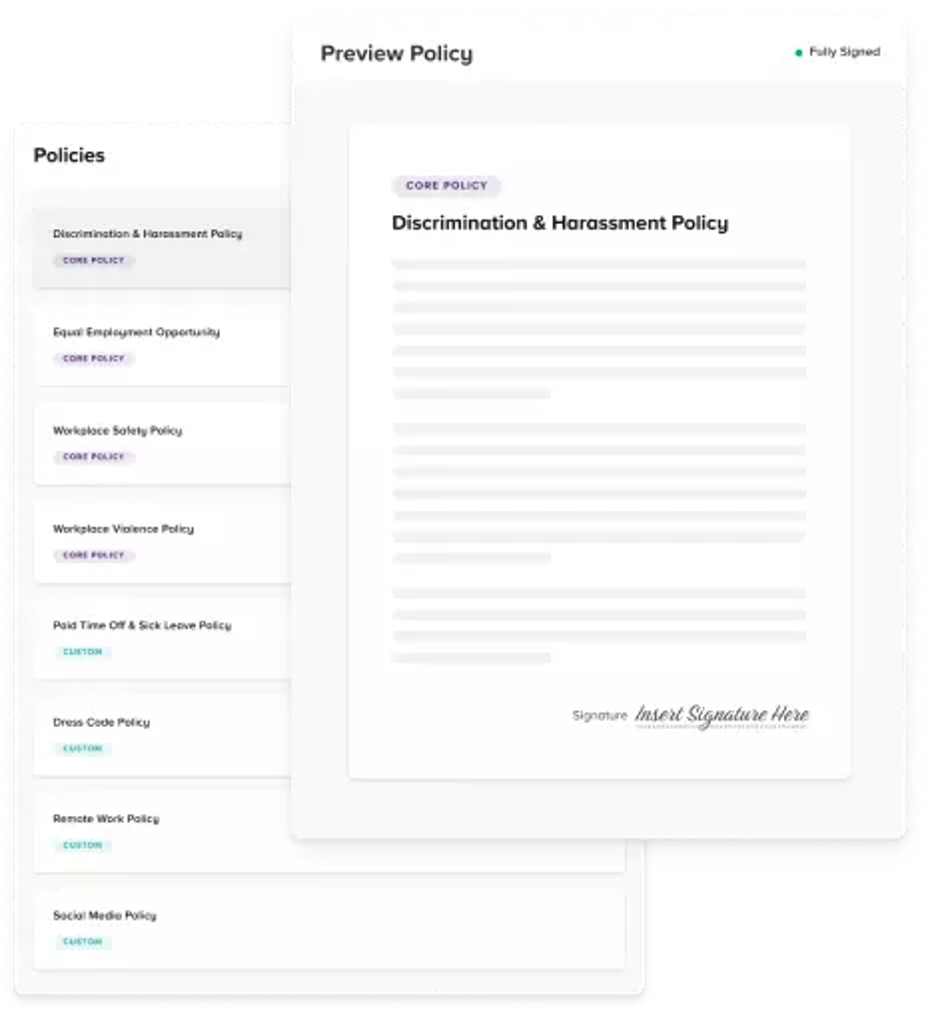 Bambee HR offers a variety of HR policy templates that can be easily customized to fit your organization. Credit: Bambee HR
Usability
Bambee's HR platform is simple, which makes it very user-friendly even if it lacks some of the advanced features other HRO services we reviewed offer. We like that it doesn't require a lot of technical skills or prior experience with HR software to navigate. It's a great entry-level HRO tool for startup founders that are new to HR services.
Bambee's Autopilot features can help startups automate their compliance activities and create or update their written employee policies. The platform automatically verifies that all core HR policies are current and digitally signed by all employees. Bambee HR can also redistribute your policies semiannually so that employees can reaffirm their knowledge of and agreement to abide by the policies. If you don't have HR policies in place yet, don't worry. Each Bambee HR customer receives a dedicated HR manager that can craft any HR policies that your startup needs.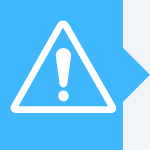 Did you know?: Over 10,000 businesses use Bambee HR's Autopilot features to manage compliance.
Business owners can also use Bambee's platform to see when their dedicated HR manager is online and communicate with them through the platform's chat function. This hands-on support is one of our favorite aspects of Bambee's services, and we like how easy it is to get in contact with your assigned representative.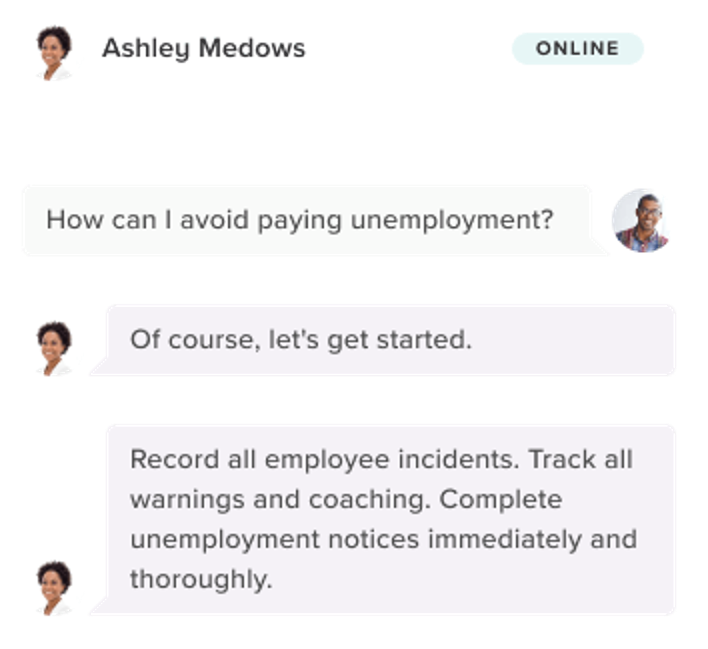 Bambee customers can chat with their dedicated HR manager to get quick answers to HR questions or tasks like processing terminations. Credit: Bambee HR
Bambee Features
| | |
| --- | --- |
| Custom HR policies | Bambee's dedicated HR managers can create policies for your business. The Bambee platform can also distribute these policies to employees and collect digital signatures from them. |
| Training and certification management | Bambee can help businesses track required training and certifications to improve compliance. |
| Performance management | Bambee can manage the entire performance review process. |
| Payroll processing | Bambee's guided payroll feature and dedicated payroll support help employers navigate the payroll process. |
| Employee feedback collection | Employers can solicit feedback from employees through Bambee HR's Employee Voice feature. |
Custom HR Policies
One of Bambee's most relevant HR outsourcing features for startups is its employment policy tools. Bambee offers a mix of automated tools and hands-on support for startups that need to build out their HR policies. Many startups avoid developing proper written policies because the process can be time-consuming. However, not putting your policies in writing can lead to compliance issues and a lack of clarity for employees. Bambee's dedicated HR managers can draft clear written policies and distribute them to employees to make sure that everyone is on the same page.
Training and Certification Management
Compliance is a huge concern for startups. It can be hard for startup leaders to keep track of all the labor laws and regulatory compliance considerations facing their business. This is especially true for startups that hire remotely or operate in different states with varying laws.
Mandatory training in areas like sexual harassment, workplace safety and business ethics is one of those issues. Requirements vary by state regarding the specific training that needs to be provided and whether it needs to be done only by managers or by all employees. Bambee HR can take care of these important mandatory trainings. Business owners can track employees' progress and completion within Bambee's platform to ensure everyone finishes their assigned courses.
Employees can earn certificates within the platform, including sexual harassment training certificates.  Credit: Bambee HR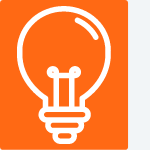 Tip: Bambee HR not only supports training compliance, but its dedicated HR managers can also guide business owners through other compliance issues such as unemployment, wage issues and EEOC claims.
Performance Management
Bambee offers a variety of performance management tools designed to support goal tracking and encourage regular conversations between employees and managers regarding performance. Managers can create report cards detailing employees' performance and their progress toward their set goals. They can also leave encouraging messages or helpful suggestions for employees within the Bambee platform.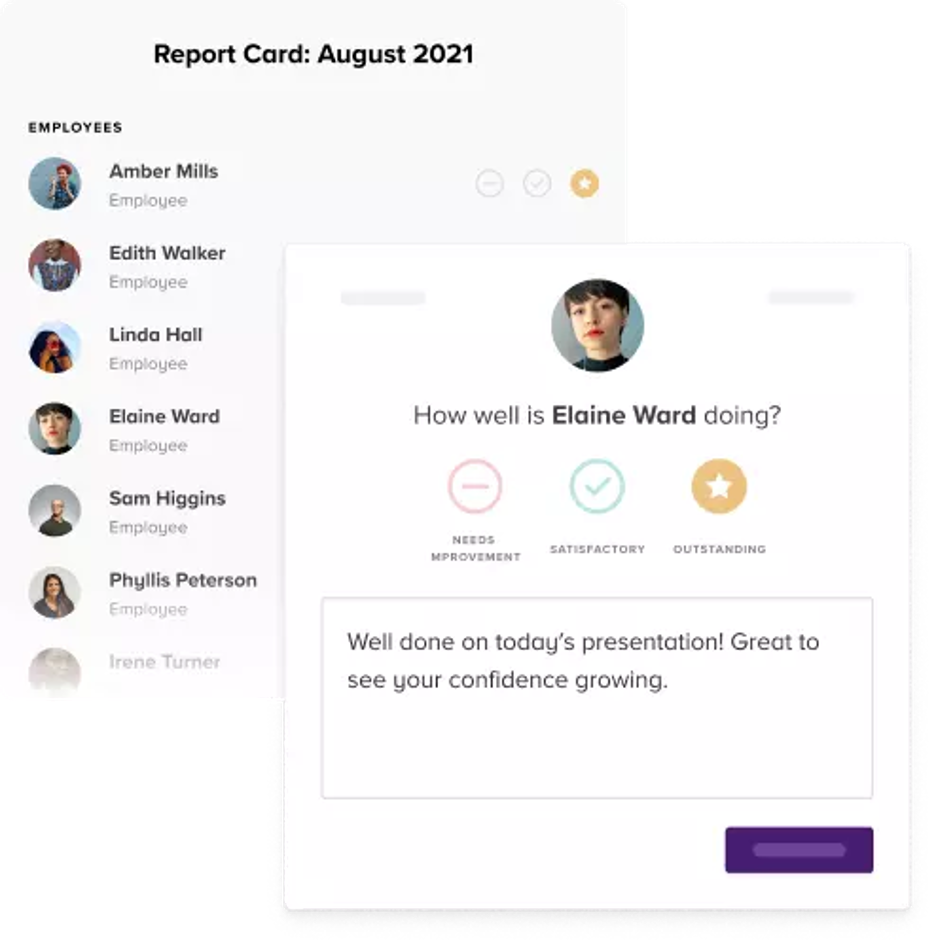 Bambee HR's performance management tools help managers provide frequent feedback to employees. Credit: Bambee HR
Payroll Processing
Bambee HR offers payroll processing features on par with competitors in the industry. Employers can provide two-day direct deposit for employees, and Bambee HR can automatically handle federal, state and local payroll taxes. Bambee HR can also provide guidance on employee classification, laws regarding scheduling and compensation, and other payroll matters.
Bambee subscribers can access guided payroll tools within the platform and reach out to their dedicated HR Manager with any questions. Credit: Bambee HR
Employee Feedback
Bambee provides a special feature to help employers solicit feedback from their employees. Bambee's Employee Voice function allows employees to share concerns or feedback, either anonymously or with their names attached. Bambee HR advises that this feature can be used for collecting employee feedback on job and workplace satisfaction, as well as for encouraging employees to recognize one another's accomplishments.
Bambee Cost
One thing to note about Bambee's plans is that their pricing model differs from many of their competitors. While many HROs charge a per-employee fee, Bambee charges a flat monthly rate based on the size of your business. Pay attention to the setup fees for each plan, as they are higher than comparable plans at many competitors.
Here are Bambee's current plans:
0 Employees: $99 per month with no setup fee
1-4 Employees: $199 per month plus a one-time $500 setup fee
5-19 Employees: $299 per month plus a one-time $500 setup fee
20-49 employees: $999 per month plus a one-time $1,000 setup fee
50- 99 employees: $1,299 per month plus a one-time $1,500 setup fee
100-149 employees: $2,499 per month plus a one-time $2,500 setup fee
150-249 employees: $3,699 per month plus a one-time $3,500 setup fee
250+ employees: Custom pricing
All plans except the 0-Employee plan include unlimited phone, email and chat support with a dedicated HR manager.
Bambee Setup
The setup process for Bambee is straightforward. New customers are asked to provide information about their business and existing HR policies. Bambee HR then assigns a dedicated HR manager who will audit your existing HR policies and procedures to identify any gaps in those policies and guide you through the onboarding process.
The implementation timeline can vary depending on the needs of the customer. Onboarding can take as little as one week for simple implementations. Businesses with extensive setup needs should expect onboarding to take longer.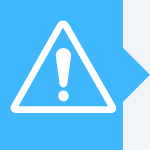 Did you know?: There is a one-time setup fee for this audit and setup process for Bambee HR. Depending on your chosen subscription plan, the fee can range from $500 to $3,500.
Bambee Customer Service
Bambee HR managers and customer service staff can be reached by phone, email or chat Monday through Friday between 8 a.m. and 6 p.m. Pacific Time. This support window is roughly standard for HROs. If you prefer to work with an HR outsourcing vendor that offers 24/7 customer service, check out our TriNet HRO review.
The dedicated HR manager assigned to your account can handle most of your HR questions directly. All customers receive a direct phone number and email address for their assigned HR manager. The main support line can help with billing questions or tech support.
Bambee Drawbacks
Bambee excels in its policy, compliance and HR support features. However, the platform leaves something to be desired regarding benefits administration and time tracking. Most HR outsourcing companies provide extensive benefits tools. Bambee only provides benefits compliance and isn't partnered with a wide network of benefits partners like many of its competitors. If you are looking for an HRO with excellent benefits administration tools, check out our ADP HRO review.
Bambee also offers a web app (which can be accessed on mobile devices), but not an iOS or Android mobile app. In 2022, when almost all HR software and service providers offer mobile apps in the major mobile app stores, it feels outdated that Bambee HR doesn't offer one. Bambee's chat feature is central to its services, and it would be nice to have a mobile app for quick text communications with your dedicated HR manager on the go. You can still access Bambee in your browser on a mobile device, but that isn't as seamless as a mobile app would be.
Methodology
We conducted comprehensive research and analyzed dozens of HR outsourcing services to identify the top HRO for startups. We watched product videos provided by Bambee HR, read customer reviews, and researched Bambee's key features. When looking for the best HRO for startups specifically, we prioritized features such as onboarding, compliance support, usability and hands-on HR guidance. We also looked for a service that had affordable options and low employee minimums. Bambee best met all of those criteria and is our top HRO choice for startups.
Bambee FAQ
How much does Bambee cost?
Bambee's HR outsourcing plans start at $99 per month. The platform offers flat monthly rates rather than per-employee pricing, though there is a relatively high setup fee.
Can Bambee help with 1099 staff?
Yes, Bambee's platform can be used to manage 1099 workers. Bambee's dedicated HR managers can also provide guidance on employee classifications and working with 1099 contractors.
Does Bambee provide employee benefits administration?
Bambee can provide compliance support regarding employee benefits, but it does not manage or offer employee benefits directly.
Overall Value
We recommend Bambee for …
Startups that don't currently have or plan to hire an internal HR manager.
Businesses that need support in building or updating their company policies.
Small businesses on a tight budget that want an affordable HR outsourcing option.
We don't recommend Bambee for …
Businesses with close to 500 employees.
Companies that want access to a wide range of benefits offerings.
Startups that want an HRO with scheduling or time tracking tools.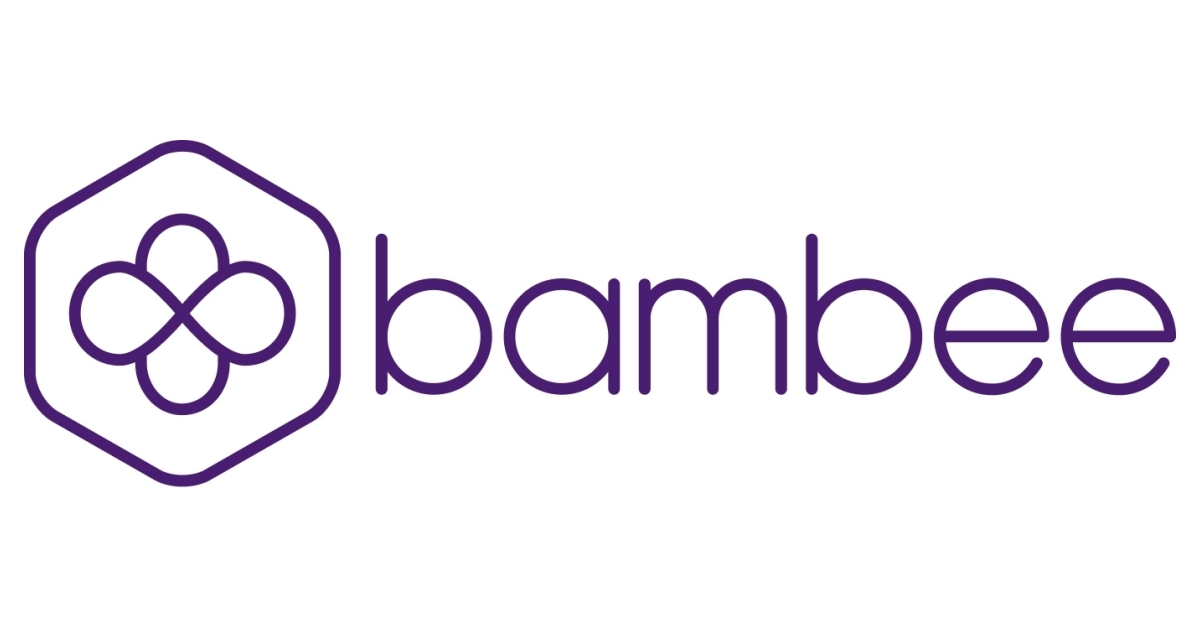 Bambee
The Verdict
Bambee HR is an ideal service for small businesses and startups that aren't quite ready to hire an HR manager. It provides dedicated care and support at a reasonable price with features uniquely suited for new businesses.

Kaylyn McKenna
Business News Daily Contributing Writer
Kaylyn McKenna is a freelance writer specializing in business, tech, and leadership. She received her MA in Industrial-Organizational Psychology from Touro University, and enjoys using her industrial psychology background to share management, HR, and organizational effectiveness tips with small business owners. She has covered topics related to business law, compliance, employee retention, company culture, and management strategies.