Gusto HR Software Review
Human resources software is important for small businesses because it helps you avoid expensive compliance mistakes that can lead to fines and lawsuits down the line.
Identifying the best HR software for your small business starts with examining the pricing, employee benefits, payroll and compliance offerings.
We examined five HR software providers and chose Gusto as the best for
This article is for small and midsize business owners looking for HR software to streamline their payroll taxes, employee onboarding, and other HR tasks.
Gusto is an easy-to-use, all-in-one human resources platform that helps small businesses handle payroll, employee benefits, hiring, onboarding, time and attendance, and compliance. While the platform offers a comprehensive suite of tools for business owners and HR managers, its payroll system is especially great for new and small businesses. Gusto will automatically file all of your local, state, and federal tax forms on your company's behalf, offering the ability to electronically file, sign, fax, and store all of your documents within your Gusto dashboard. It also makes it easy for employees to get the most out of their paychecks, with free financial tools and paperless pay through Gusto Wallet and debit cards.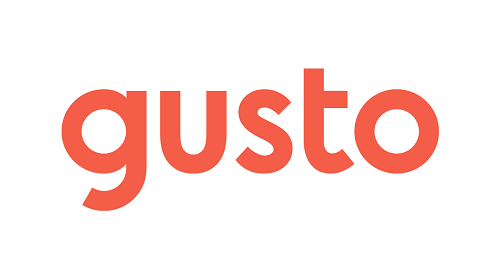 Gusto HR Software
The Verdict
Gusto's strong focus on easy-to-use payroll services and benefits for small businesses and their employees makes it stand out in a crowd of all-in-one HR software platforms, earning our best pick for payroll.
Did you know? Gusto's HR software includes a tax filing service, which means Gusto will automatically file all local, state and federal tax forms on your company's behalf.
Gusto offers four straightforward subscription plans, but the entry-level Core plan and upgraded Complete plan will likely suit the vast majority of businesses best. You can change your plan at any time, and no long-term commitments are required. Every plan includes unlimited payroll runs without any surprise fees.
Gusto also offers a long list of optional benefits and add-ons for any plan. These options include health insurance through licensed brokers without administration fees, 401(k) retirement through Guideline, 529 college savings through Gradvisor, health reimbursement, pay-as-you-go workers' comp plans, health savings accounts (HSAs), commuter benefits, flexible spending accounts (FSAs), and dependent care FSAs.
Tip: If you know an existing Gusto customer who can give you a referral, you may be eligible to receive your first month's payroll free as part of the Refer & Earn program.
Core Plan
Pricing: Base fee of $39 a month plus $6 a month per employee
Standout features: Full-service payroll across all 50 states, two-day direct deposit, workers' comp administration, AutoPilot payroll, health insurance administration, employee offers and document management
Complete Plan
Pricing: Base fee of $39 a month plus $12 a month per employee
Standout features: Next-day direct deposit, management and policies for paid time off, customizable onboarding tools, extra customer support, accounting and time-tracking integrations, and project tracking and workforce costing
Concierge Plan
Pricing: Base fee of $149 a month plus $12 a month per employee
Standout features: Dedicated support, access to certified HR pros, and HR resource center
Contractor Plan
Pricing: $6 a month per contractor (no base fee)
Standout features: Unlimited contractor payments, contractor self-service, 1099 form creation, and filings
Gusto HR Software Usability
We found the overall user experience with Gusto to be incredibly straightforward and intuitive from the employee and administrator dashboards. The home dashboard provides a convenient to-do list for admins, with reminders for all time-sensitive tasks and requests that require approval. This is also where you'll find a personalized list of compliance, finance, taxes, hiring and other recommendations based on your company's industry, location and size. Personal touches such as the "celebrations" widget help you remember to acknowledge employees' milestones or send a digital birthday card signed by everyone on that employee's team. We really like how simple the dashboard makes it for you to see everything going on with your team at a glance.
You can run payroll for employees with direct deposit in just a few clicks or through the AutoPilot feature, which lets you pay automatically one day before your payroll deadlines. We tested the payroll system multiple times using the live demo that comes preloaded with 12 salaried employees – we found it to be very fast from start to finish, with no significant wait time between steps.
The entire process only takes a few minutes, even if you thoroughly check your team's hours worked and time off. You can initiate bonus payroll, off-cycle payroll, non-Gusto payroll, or dismissal payroll, and you can also adjust or cancel a recent payroll easily and quickly. Each irregular payroll option has easy-to-follow navigation, with simple buttons to guide you through the process and account for any deductions or contributions.
Gusto HR Software Features
| | |
| --- | --- |
| Full-service payroll | Automatic and easy direct deposit payments, deductions, tax filings, and more |
| Employee benefits | An easy way to build the right benefits package for your team without any administration fees |
| Onboarding | Simple checklists and reliable reminders to set your new hire up for success |
| Taxes and compliance | Up-to-date assistance with changing tax laws and regular filings |
| COVID-19 | Easy-to-follow resources to guide your business through COVID-19 benefits and support |
| Concierge support | Certified HR pros and a dedicated support team for day-to-day questions and expert advice |
Full-Service Payroll
Gusto shines brightest with its timesaving payroll features. It automatically calculates and files your payroll taxes with the right government agencies in all 50 states each time you run payroll for employees. The convenient AutoPilot option lets you set payroll to run automatically. The system can support hourly and salaried employees or let you pay an employee different rates depending on the work they performed that period. All functions are easy to manage from your smartphone or tablet as well.
Employee Benefits
Gusto offers over 3,500 small group health insurance options with hundreds of carriers and expert support customized for your team and budget. This includes optional plans for dental, vision, retirement, HSAs and FSAs, commuter benefits, and workers' compensation. Other helpful employee tools, like a paycheck splitter and the Gusto Wallet app, can make financial health a reality for your team.
Onboarding
Another great timesaving feature is Gusto's extensive and customizable onboarding tools. You can send tailored offer letters, get all of your necessary forms signed and stored online, and check off a custom list of tasks to get your new hires into your system and up to speed with your company so they can hit the ground running on their first day of work. Gusto also makes it easy to create or remove software accounts for new hires in Google Workspace, Microsoft Office 365, Slack, Zoom, Dropbox, Asana, Box, GitHub, and more.
Taxes and Compliance
The automatic calculations will lead to fewer mistakes and help you stay up to date with tax laws. Gusto will keep your team on track with I-9s, W-2s, and 1099s that are signed and stored online. The simple time-tracking tools will help you comply with regulations if you have hourly employees who need to track lunches, breaks and overtime.
COVID-19
There are many available benefits designed to help businesses stay afloat during the global pandemic. Gusto breaks down the options available for your business and employees. You can get started with your Paycheck Protection Program loan, claim the employee retention tax credit, get an advanced payment of tax credit, and gather all the documents you'll need to take advantage of these opportunities with help from Gusto.
Concierge Support
This feature of the top-tier plan gives you dedicated access to experts with an average of 10 years of experience in state and federal employment law compliance and HR best practices. With this service, you can get help creating an employee handbook, advising employees on benefits, reviving your existing policies, and more – everything short of legal or tax advice. This is especially helpful for new or growing companies that don't have a full-time HR specialist on staff.
Setup
You don't need to be a technology wizard to get your Gusto account up and running quickly. For online payroll, you simply add your company's pertinent information, including your location(s), pay schedule, bank account, federal and tax information, and signatory. You'll add employees and contractors with some basic information, then you'll be able to request that your workers fill out their tax and banking data. Gusto's platform essentially walks you through each step, with customer service available should you need it.
Once you complete the setup process, Gusto will help confirm you got everything right and you're ready to run your payroll for the next cycle. The entire process can take as little as 30 minutes.
Customer Service
The Core, Complete and Concierge plans all include unlimited phone, email and chat support. For new or growing small businesses that don't have an experienced human resources manager on staff, the top-level Concierge plan offers live, unlimited advice from SHRM- and HRCI-certified experts with an average of more than 10 years of HR experience. Gusto also has a comprehensive self-help center, COVID-19 resource center, and small business guides with helpful information on local payroll regulations.
Phone Support
Core and Complete: 8 a.m. to 3 p.m. PST
Concierge: 8 a.m. to 4 p.m. PST
Chat Support
All plans: 8 a.m. to 4 p.m. PST
Gusto HR Software Drawbacks
One notable shortcoming of Gusto is its inability to process payments for employees living abroad, including those working from U.S. territories such as Puerto Rico and the U.S. Virgin Islands. To make up for this payment gap in its service, though, it offers payment options in a beta program for international contractors in 34 countries. For international contractors, Gusto will automatically provide the negotiated foreign exchange rate without charging extra costs. However, companies with numerous international employees would be missing out on many of the timesaving payroll features that make Gusto such an attractive platform.
Summary
Who we recommend Gusto for:
New and small businesses that do not have a great deal of experience or confidence with payroll, benefits, and HR compliance
Small and midsize businesses that want to save a lot of time on onboarding, insuring, and paying their employees and contractors
Any business looking for a low-cost, all-in-one HR platform that is easy to use
Who we DON'T recommend Gusto for:
Companies with a lot of international employees who cannot be compensated through Gusto
Enterprise-level companies with large accounting and HR departments, who may not find Gusto's automated tools and features necessary
Image Credit: fizkes / Getty Images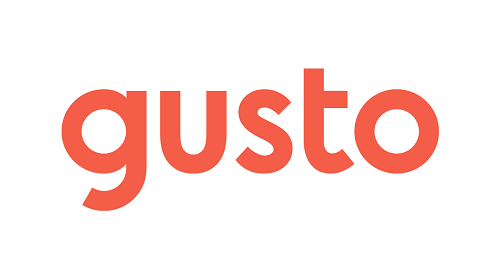 Gusto HR Software
The Verdict
Gusto's strong focus on easy-to-use payroll services and benefits for small businesses and their employees makes it stand out in a crowd of all-in-one HR software platforms, earning our best pick for payroll.

Jeff Hale
Business News Daily Contributing Writer
Jeff Hale is a writer and editor based in San Diego with a background in business development and marketing. He has identified new market opportunities for Fortune 500 companies and developed communications strategies and digital branding for tech startups and small businesses. Jeff covers emerging technologies and business solutions with a focus on efficiency and growth. He holds a Bachelor's degree in English from the University of California, Irvine, and an MBA from Chapman University.