TriNet PEO Review

Skye Schooley
Business News Daily Staff
Updated Nov 19, 2021
TriNet provides transparent pricing and customized PEO plans, making it our best pick for the PEO with the best custom plans tailor made for a business's unique circumstances.
TriNet's pricing model is on a per-employee basis, making it easy to predict costs as your company grows.
TriNet is accredited by ESAC and the IRS, two of the major PEO accrediting agencies.
This article is for any small business owner looking to learn more about how TriNet can help their business grow from an HR perspective.
Due to its proprietary PEO platform, vertical customization and industry-first expert support teams, we recommend TriNet as the best PEO for specialized industries. TriNet can take care of HR functions like your employee benefits administration, payroll processing, workers' compensation insurance, risk management and compliance, retirement plans, and training resources. It's one of two companies we reviewed that provides industry-specific support teams. Most PEO companies offer a dedicated team of experts who coordinate your services, but by working with TriNet, you have access to experts who are not only knowledgeable in their field (payroll, HR, etc.) but who also have experience in your type of business. This is a valuable feature for a small business that needs targeted assistance. TriNet is accredited by the Employer Services Assurance Corporation (ESAC) and is certified by the IRS.

TriNet PEO
The Verdict
TriNet is our choice as the best PEO for tailored industries due to its proprietary PEO platform, vertical customization and industry-first expert support teams.
[Read Related: How to find a PEO Service Provider]
TriNet PEO Pricing
TriNet's plans are charged on a per-employee basis, with the option to create a customized PEO agreement. Specific pricing amounts are unique to the services you choose.
TriNet doesn't require a long-term contract. Instead, the company will create contract terms based on your needs. You can pay for its tools on an ongoing basis and cancel at any time with 30 days' written notice. Cancellation fees may apply in certain situations.
While TriNet provides a lot of flexibility in its pricing and agreement structure, its features are a bundled solution. It provides unique solutions based on your vertical, but every plan includes access to payroll, risk mitigation, employee benefits, HR and a technology platform. This isn't necessarily a negative; it just means that when you partner with TriNet, you'll pay for its full-service offering. You need to have at least five employees to sign up, which is standard for PEOs. The PEO plans are easily scalable to grow with your business.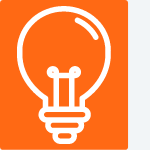 Tip: TriNet's per-employee pricing model means as you add employees, you're able to predict how your costs will change.
Ease of Use
Part of what makes TriNet such a simple, easy-to-use service is its customization. TriNet can provide industry-specific services and features, giving it one of the most intuitive service offerings of any company we reviewed. It also provides access to HR experts, so you can not only get set up quickly and easily on TriNet's platform, but you can access a wealth of information on how to run your business from an HR perspective.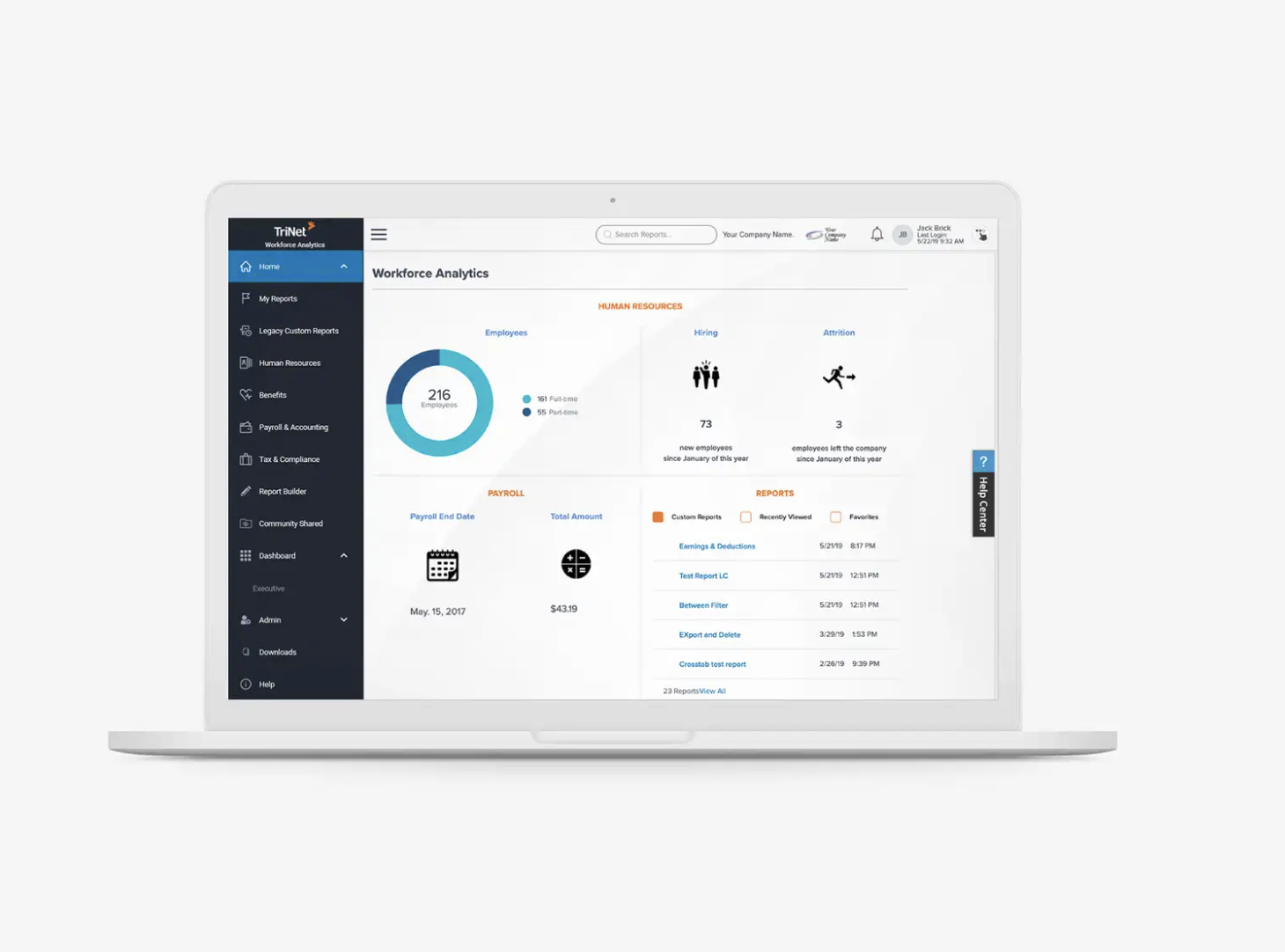 Another advantage TriNet offers in terms of its ease of use is a monthly per-employee pricing model. This model can keep your business relationship with TriNet simple. Especially for new companies that are getting started with an HR offering, a per-employee pricing model can help you more accurately predict costs each month. In addition to its per-employee model, TriNet provides a choice of contract options and pricing structures, which means you can find the right plan for your business, be it a short- or long-term plan.
TriNet provides great customer support, but it's also one of the few PEOs we looked at that goes a step further in its offering. Its new platform, Connect360, allows small business owners to access the HR, payroll and benefits information they need on their own time. It acts as a centralized hub for pertinent information not just on the technicality of services, but on overall business strategy.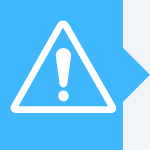 Did you know?The IRS and ESAC are two major accrediting agencies that judge PEOs against rigorous rubrics. TriNet is one of the few companies we reviewed that is accredited by both.
TriNet PEO Features
TriNet has extensive offerings in HR, benefits, payroll, risk management and compliance. You'll have access to the full selection of features, with a team of experts in each area dedicated to providing your business with the right support.
| | |
| --- | --- |
| HR administration | TriNet offers a full-fledged HR administration offering, with services ranging from handbook development to termination assistance. |
| Employee benefits | Because of the co-employment model, TriNet offers competitive benefits to all of its small business partners. |
| Payroll and taxes | TriNet's online platform makes payroll processing and tax administration simple and easy. |
| Risk and Compliance | TriNet offers OSHA and ACA compliance. |
| Training and development | Partnering with TriNet means you and your workers will have access to an extensive learning management system. |
HR Administration
TriNet can facilitate various HR tasks, offering employee onboarding, handbook and policy development, workforce reporting and analytics, performance management, employment tracking, recruitment tools, and termination and dispute assistance.
Employee Benefits
TriNet gives your employees access to a variety of benefits, including medical insurance, vision insurance, dental insurance, retirement plans, health and wellness programs, commuter benefits, auto and home policies, and marketplace discounts.
Payroll Processing
TriNet has software to support employee payroll and taxes, offering online payroll processing, time and attendance tracking, expense management, W-2 preparation, and tax administration.
Risk and Compliance
TriNet can help your business stay compliant with federal, state and industry-specific laws and regulations through workplace safety training, claims management, workers' compensation insurance, OSHA and ACA guidance, and employment practices liability insurance.
Employee Training and Development
TriNet comes with access to its proprietary technology platform that features a learning management system. Your employees can track resources and build on their education over time. You can also use this platform to administer virtual training seminars and tailor training resources to specific employees.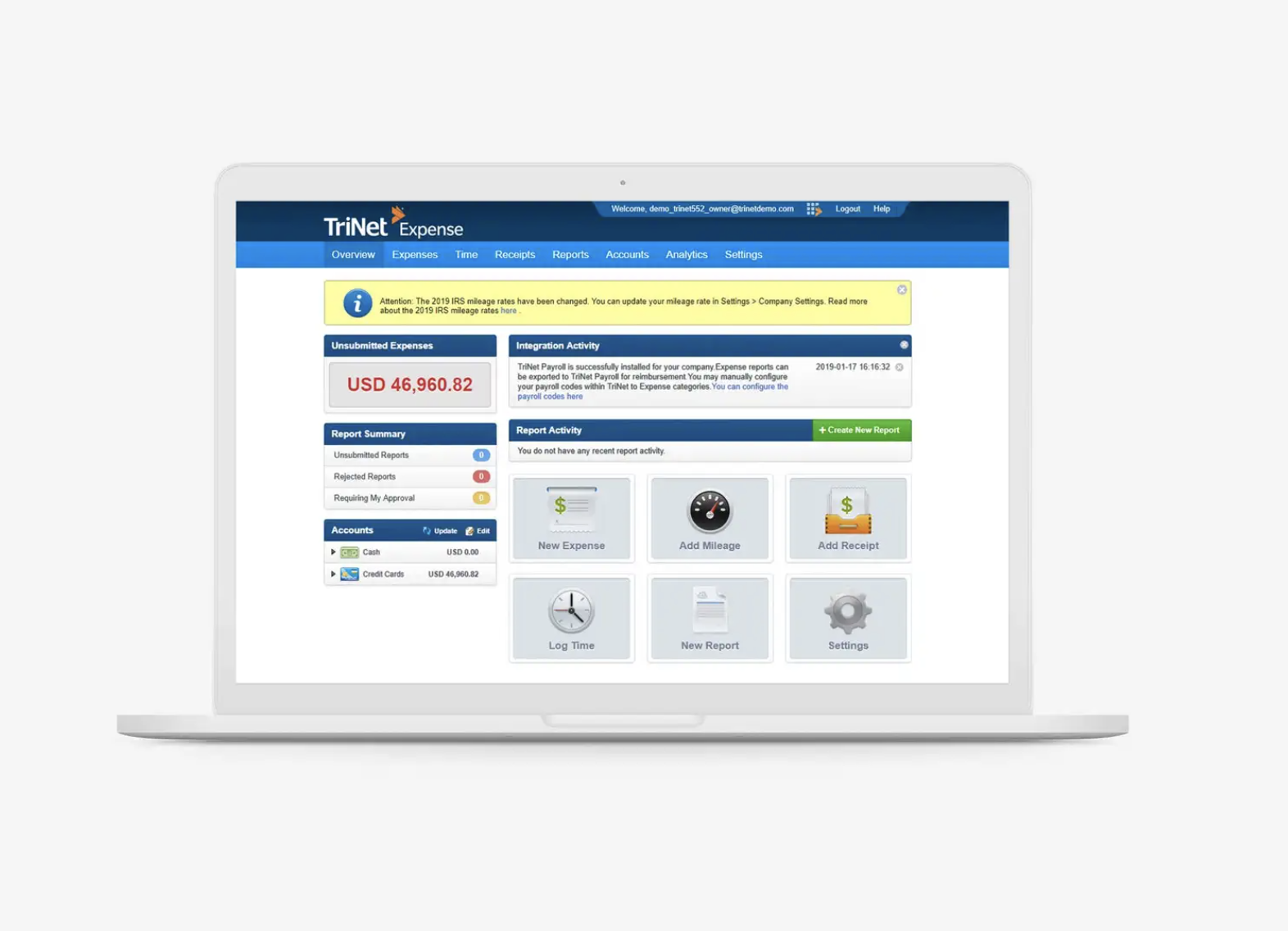 TriNet PEO Setup
Once you sign up, you'll work closely with a TriNet tech and services specialist to get started with your new PEO offering. This transition can be seamless, so long as you have your employee and business information ready.
TriNet's platform integrates all of your HR needs into one easy-to-access online portal. Since you and your employees have access to the online portal, everyone on your staff can easily make changes to their plans and view plan information as needed. TriNet's usability is important to ensuring your team gets the most out of your PEO service.  
TriNet is ideal for businesses that have industry-specific needs for a PEO. Although every TriNet PEO plan comes with the bundled HR services (e.g., payroll, risk mitigation, employee benefits and a technology platform), the company can customize its services for you. You'll receive HR support from experts in your industry as often as you need.
Customer Service
TriNet, like many of the PEOs we reviewed, provides a team of consultants and experts to work with you on various HR issues. However, TriNet is one of the few companies we reviewed that offers industry-specific HR management and consulting teams. It can provide teams that specialize in one of many different industries, like the automotive, financial services and healthcare fields. This means you'll have access to experts who know not only about PEO services but how to apply them to your specific industry.
You have multiple avenues to get in touch with TriNet. It provides support via webchat, email, phone and FAQ pages. These support options are, of course, in addition to the ability to reach out to your designated HR consulting team. We interacted with TriNet representatives over live chat, email and phone. All of the representatives we interacted with were both helpful and informative. They provided great information about TriNet and its PEO features and tools.
TriNet is accredited by the IRS and the Employer Services Assurance Corporation (ESAC), and it has an A+ Better Business Bureau rating.
Drawbacks
If you are looking to choose only the specific PEO features you need to keep costs low, TriNet may not be your best option. Every plan comes with bundled features like payroll, risk mitigation, benefits, HR and the online portal, so you'll be paying for features you may not need if you are in the very beginning stage of your business's growth. Keep in mind that the bundled features are essential HR services that you will likely need anyway, but some small businesses only need very few and specific PEO features.
Another minor disadvantage is that TriNet requires a minimum of five workers. Although this is an industry standard for PEOs and only a minor caveat, it could take TriNet out of the running if you have a very small business.
Summary
We recommend TriNet for: 
New and small businesses that require flexible pricing plans
Businesses in need of industry-specific guidance
We DON'T recommend TriNet for:
Businesses looking for low-cost or a la carte solutions
Businesses with less than five employees

TriNet PEO
The Verdict
TriNet is our choice as the best PEO for tailored industries due to its proprietary PEO platform, vertical customization and industry-first expert support teams.

Skye Schooley
Business News Daily Staff
Skye Schooley is a staff writer at business.com and Business News Daily, where she has written more than 200 articles on B2B-focused topics including human resources operations, management leadership, and business technology. In addition to researching and analyzing products that help business owners launch and grow their business, Skye writes on topics aimed at building better professional culture, like protecting employee privacy, managing human capital, improving communication, and fostering workplace diversity and culture.