When choosing a professional employer organization (PEO) service to outsource human resources functions to, consider the steps and tips below.
Already know what you're looking for? Our list of the best PEO services for small businesses can help you compare the leading vendors in the space and make the right decision for your team.
Not sure if you need a PEO service? Check out our guide to what is a PEO service and what it does to determine whether one is right for you.
This article is for small business owner's preparing to outsource HR to a PEO service and provides a checklist and tips on how to find the best possible partner.
A PEO service can be a great HR solution for small business owners. PEOs use a co-employment model, which grants small businesses access to Fortune 500-level benefits, including health and dental insurance, workers' compensation coverage and risk management support. Small businesses can leverage the knowledge and expertise of PEOs to create standardized HR policies and practices, and to offer extensive training and development resources to their employees. 
Although many PEOs offer similar features, there are several factors to consider when comparing providers, including pricing, the available features, the minimum number of employees the PEO requires and whether some of its services can be customized. In this guide, we cover everything you need to know about PEOs and how to choose one. If you already know what you're looking for, visit our best PEO service provider reviews  to see which companies we recommend for your business.
What Is a PEO?
Under a co-employment model, a PEO can "own" hundreds of thousands of employees across thousands of businesses in the U.S., driving down health insurance costs and making HR standardization an easy process. 
Here are the basic human resource services that PEOs manage: 
Benefits administration
COBRA
Government compliance
HR administration
Recruiting and outplacement support
Safety programs (OSHA compliance)
Section 125 plans
Tax compliance
Training and development courses
Workers' compensation
We recommend that you look for a PEO that provides a dedicated team of experts to handle your HR, payroll processing, benefits and risk management needs. This guarantees that you'll get one-on-one support when you need it and that you can work with specialists to ensure you're getting the most out of your service.
Editor's note: Looking for the right PEO service for your business? Fill out the below questionnaire to have our vendor partners contact you about your needs.
How Much Does a PEO Cost?
The cost of a PEO depends on the specific features you need, the number of employees you have and what type of pricing structure you sign up for.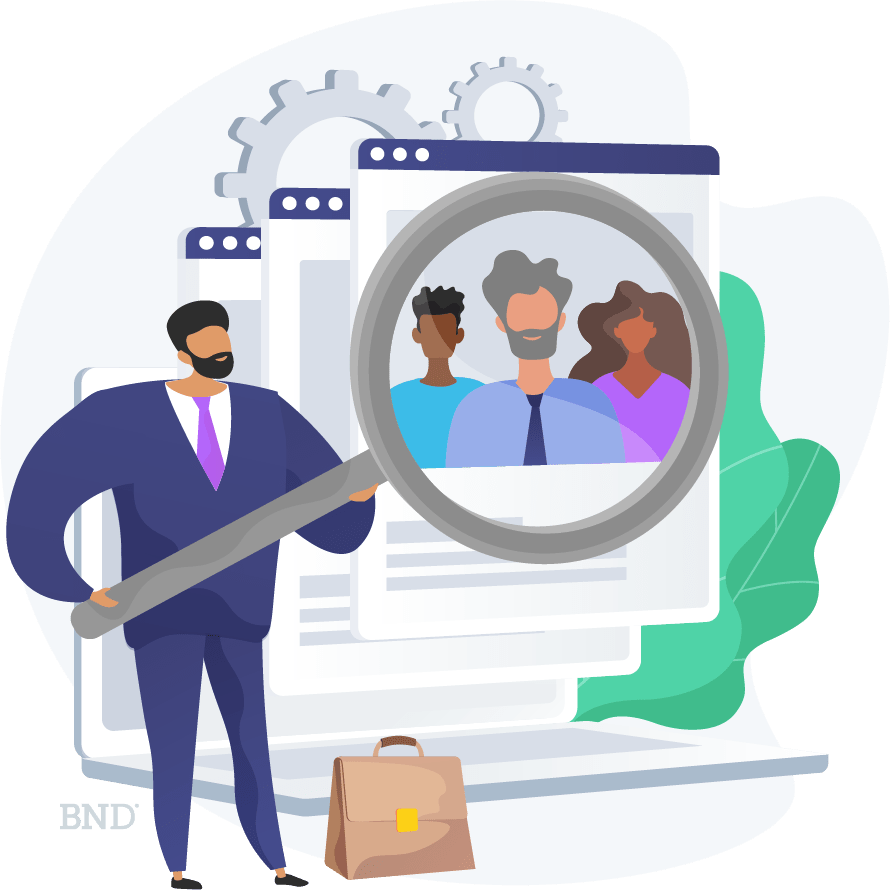 There are two pricing structures PEOs use. The first involves charging businesses on a per-employee basis; the second involves charging businesses based on a percentage of their total monthly payroll. In our research, the average per-employee fees ranged from $40 to $160 per employee, per month, whereas under the other model, the average rate ranged from 3% to 12% of a company's monthly payroll. Although many PEOs only offer one type of pricing structure, some let you choose whichever option works best for your business. 
Another factor that influences pricing is the plan structure of the PEO. Most PEOs offer features that are bundled. You pay a set fee for a set number of features or services. Some PEOs, however, give you the option to create a customized plan, choosing the exact features you want. Customized plans can be great for businesses with unique HR needs, but most businesses can benefit from the HR features offered in the bundled plans. 
Another issue to know before you begin researching PEO services is that many have employee minimums (typically five employees) and contract requirements (typically one year). Most PEOs give you the option to cancel services with 30 days' notice. 
Pros and Cons of Using a PEO Over In-House Services
While the PEO model is a unique option for small businesses looking for services generally afforded to larger companies, it is not without its pitfalls. By educating yourself on the benefits, drawbacks and limitations of PEOs, you should be able to find the right organization with minimal drawbacks to your business. 
Pros
Fewer administrative tasks: If you partner with a PEO, all the humdrum administrative tasks of managing your business are out of your hands. This gives you more time to focus on the day-to-day operations of your business.
Better benefits: The PEO model provides small businesses the opportunity to enroll in benefits that are usually only available to large corporations. Your employees often have access to health plans at lower costs compared to dealing directly with insurance companies. This means better healthcare, retirement and workers' compensation coverage for your business and its employees.
Legal compliance: PEOs have trained professionals whose job is ensuring your business complies with state and federal regulations. This includes tax structures, HR law changes, worker safety compliance and other risk compliance factors. Knowing that your business complies with federal, state and industry rules and regulations can give you a lot of peace of mind.
Talent acquisition: With better benefits and stronger HR policies, you can attract top talent in your field. If you need help hiring, onboarding or even terminating an employee, PEO services can help. They also provide other resources for posting job openings online and managing the interview process.
Legal protections: Most PEOs provide civil defense and employment liability insurance in case a former employee sues your company for discrimination or wrongful termination. 
Cons
Surrendering responsibilities: PEOs are designed to lift some of the weight of managing a business off your shoulders. If you're a small business owner who is hands-on and involved with every aspect of your company, partnering with a PEO may be an adjustment.
Health insurance changes: While you gain access to better health benefits, you and your small business are at the mercy of the PEO's choices. Depending on what state you operate in, your insurance provider could change throughout your contract with a PEO. PEOs are seeking out the best deals, which in turn, affect your company and the coverage you and your employees receive.
Impersonal: The hope is that the PEO you select treats your company and employees with personalized attention and service. While this is great in theory, many PEOs are large companies that serve thousands of small businesses. It's possible that your business and workers could be lost in the shuffle at some point. As you look for a PEO, get a sense for the company's commitment level and how attentive it can be in providing you with services you and your workers need. Remember, you can usually cancel your services if you provide the proper notice.
Setup and transition: When you bring on a PEO, some of your company operations will change. It could take time for you and your employees to adjust to new methods and processes. 
What to Look for in a PEO
There are several PEOs out there – some great, some not so great. If you think your business needs a PEO, we recommend that you do your homework. The first step in your research process should be to establish your needs so you know exactly what features and services you want before you start talking to different companies. 
Consider the top players, but look regionally as well – just because a PEO isn't a national organization doesn't mean it can't provide you with the services you need. A good place to start is the National Association of Professional Employer Organizations (NAPEO), where you can search PEOs by state and view whether they are accredited or not. 
If you've already done so and are considering several companies, here are 10 questions and ideas to keep in mind as you narrow your search. 
Is it an industry-accredited PEO? There are two main types of accreditation that prove the PEO is in good standing financially and has the resources to offer you good service: IRS certification and accreditation by the Employer Services Assurance Corporation (ESAC).
As your business grows, will the PEO service be able to grow with you? What kinds of services can you add as you grow?
What is the contract structure and cancellation policy? Does the PEO require a long-term contract or can you cancel anytime?
Does the PEO have a team trained in knowing federal, state and local labor laws?
What kind of user access does the PEO offer? Is there an online payroll portal or mobile app?
What is the cost structure? Does it charge per employee or charge a percentage of your total payroll?
How can the PEO tailor its services to fit your business's needs?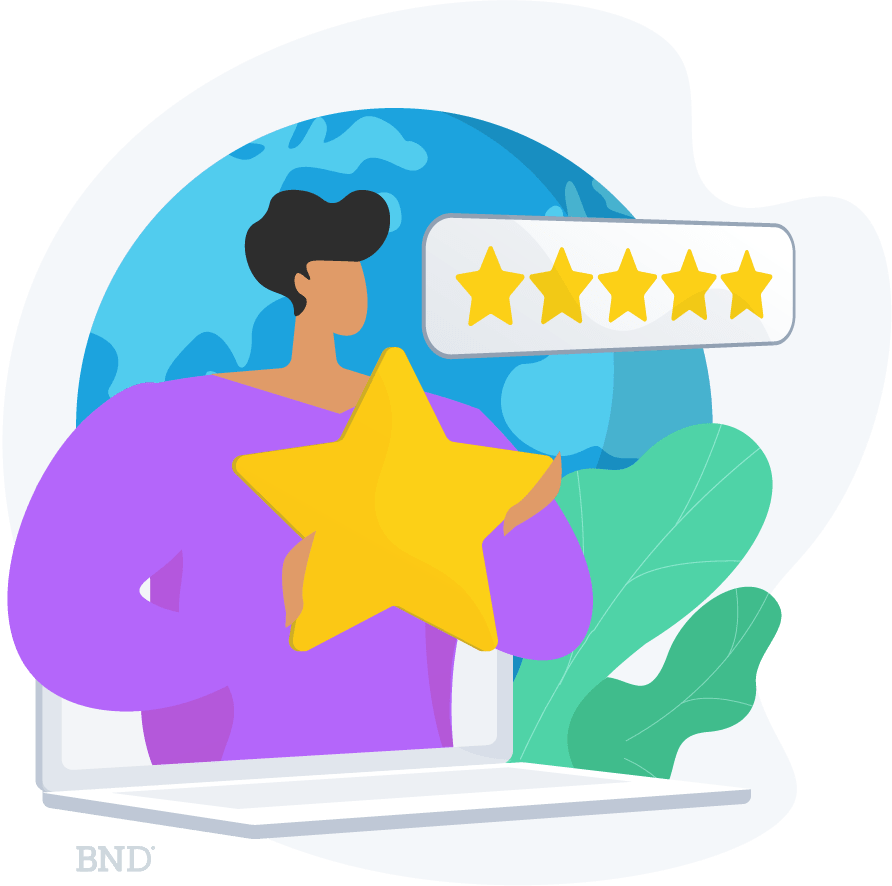 What kind of customer service does it provide? Will you have personal access to a team of skilled professionals? Is there an IT support line you can call in case you have technical problems after hours?
What support channels does it offer? Some companies offer live chat in addition to email and phone support. Which communication method would your business prefer?
Does the PEO have positive referrals? Combing through online reviews and talking with other business owners can help you understand if the PEO practices what its sales team preaches. 
As you consider PEOs, try to focus on the facts about each service rather than your interactions with the PEO service's sales representative. If an organization is accredited by the ESAC and IRS, and has good customer reviews, that is a good starting point. In our reviews, we've listed whether the PEO is accredited, and if so, by whom (ESAC, the IRS – we've indicated, too, if it's a Better Business Bureau-accredited business). We've also thoroughly researched the services the PEO offers and the pricing structure it uses. 
PEO Frequently Asked Questions (FAQs)
Still not clear on what a PEO can do for you? Here are some answers to frequently asked questions about the processes and operations of a PEO.
Q: Are PEOs typically used by small businesses?
A: Yes, PEO services are geared toward smaller organizations that don't have an internal dedicated human resources team. According to NAPEO, the average number of employees a small company has that use a PEO is 22 employees. Further, businesses in a variety of industries, including small manufacturers, medical practices, retailers, mechanics, engineering firms and plumbers, use PEOs.
Q: What is the difference between using a PEO and simply outsourcing your HR?
A: The biggest difference concerns the co-employment model. When you outsource HR, there is no co-employment arrangement. Although you are hiring a service to handle some or all of your HR needs, you are still responsible and liable for all of the outsourced company's work. There are inherent advantages and disadvantages to the co-employment model. One thing to keep in mind is that under the co-employment model, you're not losing control of your employees; they are just reorganized under the umbrella of the PEO company for legal purposes.
Q: How does the co-employment arrangement work?
A: Co-employment, also referred to as employee leasing, allows small businesses to maintain day-to-day control of employees. However, the PEO becomes the employer of record for tax purposes, and is responsible for all the HR-related tasks, such as providing benefits. You are still in charge of your employees in terms of wages, hours and management. The PEO assumes responsibility for benefits and compliance issues. 
Q: What type of liability does the PEO provider assume on behalf of its small business customers?
A: PEO services assume responsibility for complying with the laws and regulations governing the payment and reporting of federal and state taxes paid on employee wages.
Q: Will I lose control of my business by using a PEO?
A: No. You are operating as a partner with your PEO provider; you are still in charge of your business and how it is run. Your employees are still yours to direct. The PEO is responsible for your employees from a benefits standpoint.
Q: What does it mean if a PEO is accredited?
A: ESAC, the Employer Services Assurance Corporation, is an independent nonprofit and the official accrediting agency of the PEO industry. Its board of directors includes PEO industry attorneys, CPAs and independent directors that, collectively, represent more than 100 years of combined PEO industry regulatory experience. 
The accreditation process verifies a PEO's ongoing financial solvency and compliance with government regulations and industry standards. Accreditation demonstrates a PEO's financial stability, ethical business conduct, and adherence to operational standards and regulations. You can see which PEOs have earned accreditation on ESAC's website. The IRS also certifies and accredits PEOs that are in good financial standing, and comply with all federal and state tax requirements.
Q: Can I choose from multiple health insurance plans, or does a PEO offer only one plan?
A: Most PEOs have multiple plans that their business customers can offer their employees, including preferred provider organization and high-deductible options. However, your options will be limited depending on what state you are in. PEOs typically use a few health insurance providers and require all customers enrolled in the healthcare program to use one of their partners. 
Ready to choose a PEO solution? Here's a breakdown of our full coverage:
Editor's note: Looking for the right PEO service for your business? Fill out the below questionnaire to have our vendor partners contact you about your needs.