Professional employer organizations (PEOs) sponsor health insurance through co-employment arrangements that lower your premiums.
Insurance brokers sell you plans based on your company's needs and earn commission from insurers.
Although PEOs can be better for most businesses, certain companies may prefer the convenience and lower costs that brokers offer.
This article is for small business owners who are considering a PEO or a broker through which to obtain health insurance.
As human resources (HR) concerns go, obtaining comprehensive but affordable health insurance for your employees is often near the top of the list for small business owners, but it can be difficult to obtain. Some small businesses opt for health coverage by partnering with a professional employer organization (PEO), which often provides other HR services as well, but at a high price. Other business owners turn to an insurance broker; so while the insurance costs are less, brokers do not offer other HR services, besides finding a good insurance plan for your team.
These distinctions can make it tough to decide between a broker and a PEO. Do you go the simpler, more affordable route of an insurance broker? Or do you invest in a PEO for higher-quality insurance?
[Read Related: What is a PEO Provider?]
How does PEO health insurance work?
When obtaining health insurance through a PEO, it is the PEO that sponsors your healthcare plan. Since PEOs partner with hundreds, sometimes thousands of employers, they use that buying power to offer higher-quality health insurance for lower premiums. However, you typically have fewer plans from which to choose. The lower premiums, however, could save you enough money that the costs of hiring a PEO prove to be entirely worth it.
If a PEO has co-employer arrangements with, say, 30 clients with 10 employees each, the PEO counts as having at least 300 employees. Insurers view the PEO as less of a risk to insure than the individual businesses. The result is lower insurance premiums for the PEO, which can then pass these premium reductions through to you and your employees. In doing so, you'll pay less than if you purchased plans as a stand-alone small business.
PEOs sponsor your company's healthcare insurance, since they act as your co-employer. In this arrangement, your employees belong to your PEO for all benefits and taxation purposes. The same holds true for every company that uses a PEO, and that's a large part of why PEOs can offer higher-quality coverage at better rates.
Editor's note: Looking for the right PEO for your business? Fill out the below questionnaire to have our vendor partners contact you about your needs.
What is an insurance broker?
Whereas a PEO is an HR firm, an insurance broker is licensed by the state where your business is located who can shop for health insurance on your company's behalf. Your broker will recommend certain plans to you and detail how much you'll pay for each plan. It's up to you, though, to enroll.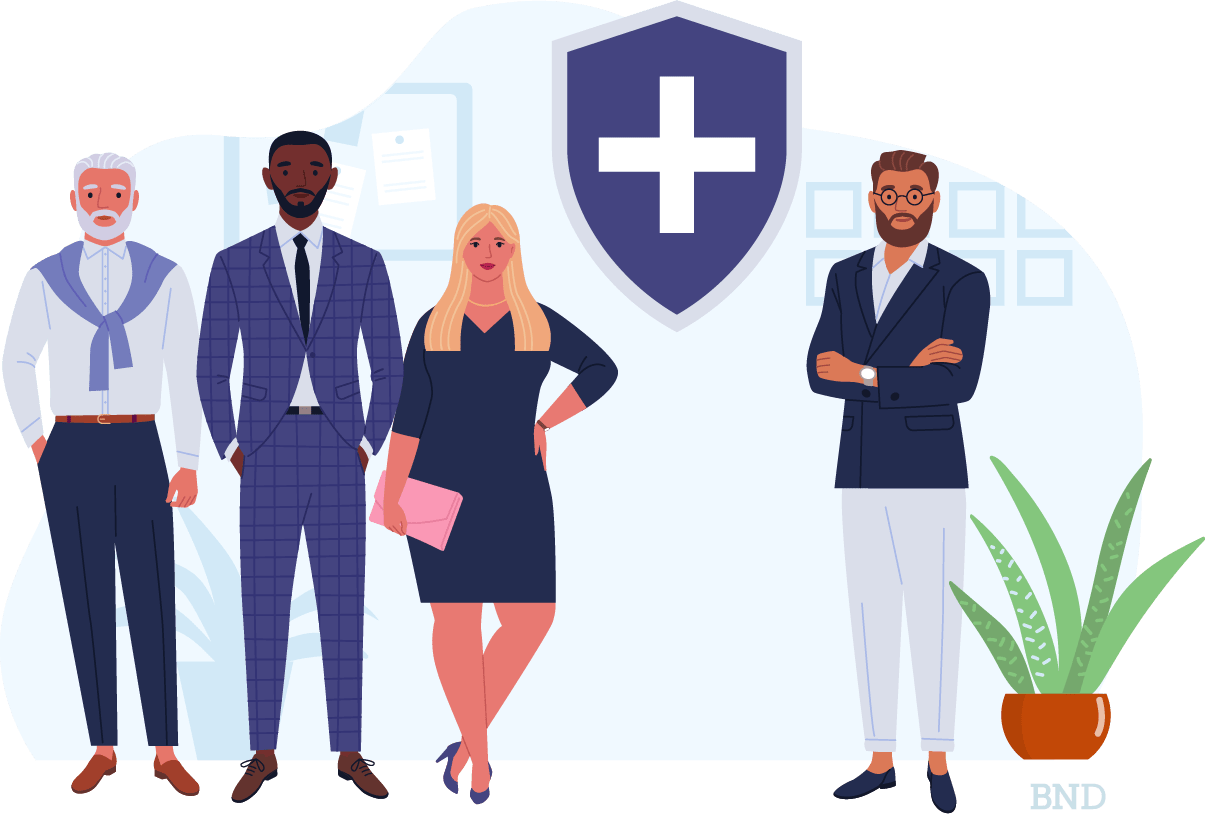 Insurance brokers are paid a commission by insurers, and this income structure can affect which plans they offer you. Since brokers don't earn money until their clients sign contracts with insurers, they have a strong incentive to find you the best plan possible. However, this incentive can also encourage brokers to only offer expensive plans in hopes of earning more money.
An additional concern with brokers versus PEOs is that the commission structure may limit the insurance brands a broker can connect you with.
If a broker doesn't have a commission agreement in place with a certain insurance company, they can't sell that company's plans. This structure can artificially limit the plans available to you.
Pros of using a PEO for health benefits
There are several reasons why you may prefer to choose PEO insurance over broker insurance, including:
Higher quality. The PEO co-employment model allows small businesses access to high-quality healthcare plans that insurers typically reserve for larger, less-risky companies. Broker insurance plans often have higher deductibles, copays and out-of-pocket limits than PEO insurance.
Better prices. The PEO co-employment model can allow for more affordable premiums, too. The logic here is that when insurers perceive less risk, they charge lower premiums.
Additional HR services. PEOs are far more than health insurance providers. They'll also handle your payroll, remit your taxes under their own employer identification number and obtain workers' compensation on your behalf. Insurance brokers don't help with these things.
Legal compliance. PEOs can advise you on the legal compliance of all your insurance, payroll, risk management and tax operations. Brokers, on the other hand, can only advise you on which healthcare plan works best for your company. After you enroll in your healthcare plan, your broker is no longer in the picture.
Risk management. Since a PEO is a co-employer, it assumes some of the risks of your business operations. If your PEO makes a mistake while ensuring your compliance with certain federal and state regulations, it, too, can be held responsible. Brokers have no such liability.
Cons of using of using a PEO for health benefits
Despite its advantages, PEO insurance isn't perfect. Its downsides include the following:
Inflexible, limited coverage options. Whereas some insurance brokers can offer you healthcare plans from virtually every insurer, PEO insurance is often limited to a small number of options. This inflexibility can prove troublesome for small businesses with specific or atypical health insurance needs.
Recurring fees. Since insurance brokers earn their money from insurers rather than you, they don't cost you money, but that is not true for PEOs. Every month, you'll pay your PEO either a percentage of your payroll or a flat fee per employee, and that is excluding the often expensive setup fees that accompany a PEO partnership.
Supposed loss of control. Some business owners may worry that the PEO co-employment model wrests business control from their hands. Although this notion is untrue, it's somewhat reasonable to worry about relying on a third party rather than an internal team for your health insurance and HR affairs.
[Read Related: Exempt vs. Nonexempt Employees: What Is the Difference?]
PEO providers that offer health benefits
Pros of using an insurance broker for health benefits
Among the reasons you may prefer an insurance broker to a PEO include:
Lower service costs. You won't pay a broker money to find your insurance plan – insurers, not you, pay brokers. As such, brokers cost less upfront than PEOs. Additionally, brokers don't charge monthly fees like PEOs do. PEO insurance premiums are less expensive, and their plans are more comprehensive. The question thus becomes which option truly has lower long-term costs.
Greater variety. An insurance broker will almost certainly provide more options, even if they don't offer plans from every major insurer. If you have highly specialized health insurance needs, a broker could be better for your company.
One-time business transaction. Whereas working with a PEO resembles a long-term partnership, you'll only interact with an insurance broker until you enroll in a plan. You may prefer this arrangement if keeping more control over your affairs is a priority.
[Read Related: Job Perks That Keep Employees Happy or Part Time Jobs Offering Great Benefits]
Cons of using an insurance broker for health benefits
Some reasons why broker-provided insurance may let you down compared to PEO insurance include:
Lower-quality insurance. You might be disappointed with the deductibles, co-pays and out-of-pocket limits attached to broker plans. PEOs are larger employers and can thus access higher-quality plans reserved for entities that insurers consider less risky.
Higher insurance premiums. Insurers' risk considerations lead to higher premiums for lower-quality plans as well. As such, your broker insurance options may cost more than your PEO options, though PEOs may cost more overall.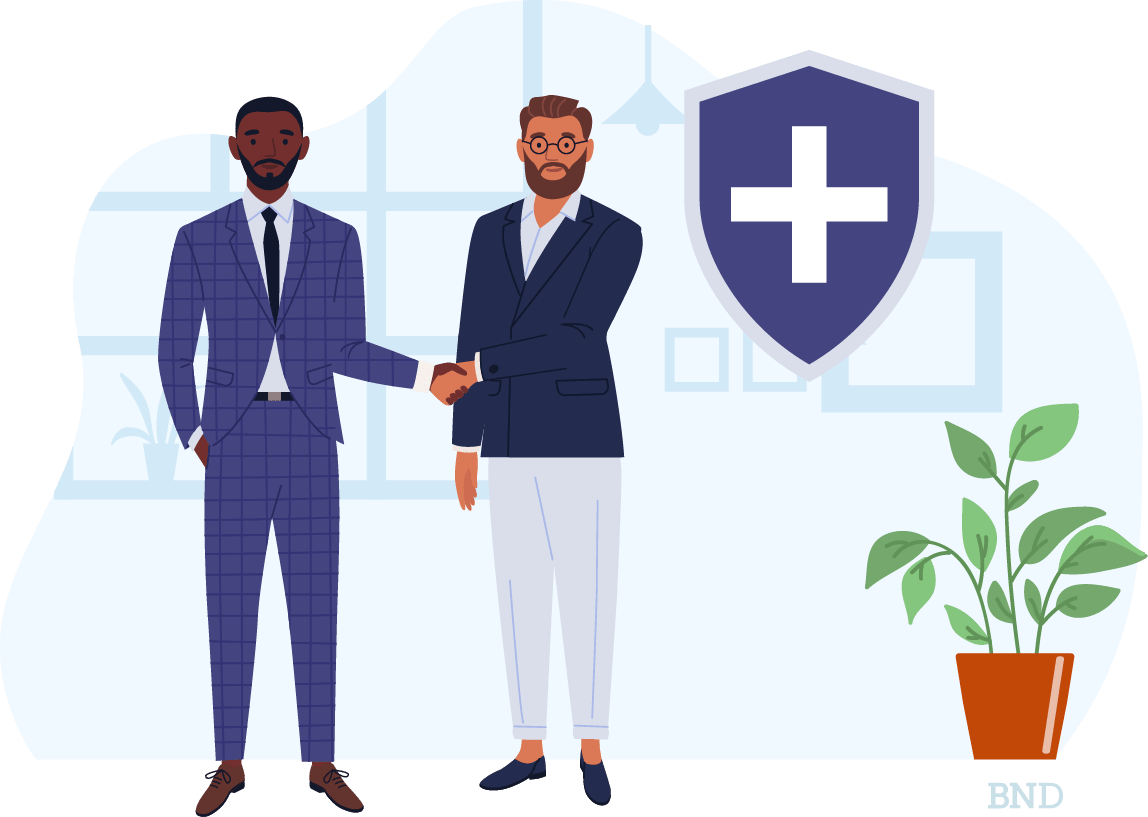 Lack of additional services. The extra costs associated with PEOs reflect the numerous added HR services they provide, whereas insurance brokers only help you find health insurance. Unless you're planning to handle payroll, taxes and other types of business insurance all by yourself, an insurance broker might not meet all your needs.
No compliance or risk management. As your co-employer, PEOs inherently assume some of the risk involved with your health insurance, whereas your broker relationship ends once you enroll in a plan. This distinction comes into play if you face legal repercussions for noncompliant health insurance practices. Whereas PEOs shoulder some of this responsibility, that is not the case with brokers.
[Read Related: How to Build a Great Employee Benefits Package]
Which should you choose?
For many, but not all, small businesses, PEOs are the smarter option when it comes to health insurance, as PEO insurance is typically more comprehensive and less expensive. Additionally, the high costs you pay to hire a PEO are often worth the time and errors saved in your payroll, taxation and legal compliance.
If, however, your team is almost entirely young and healthy, brokers may better suit your needs. A young, healthy team may only need health insurance to keep their costs lower after a medical emergency, so broker plans may suit them. And by not hiring a PEO, you may save money overall – even if PEO insurance premiums cost less than broker premiums. However, you'll need to find other ways to handle payroll, taxes and compliance if you forgo a PEO.
If PEOs sound like the right fit for you, read our guide to choosing the right PEO, then make a decision after reading our PEO reviews. Before you know it, you'll have health insurance that satisfies both you and your team.