ADP TotalSource Review
Due to its dedicated customer support, global reach and mobile access, we recommend ADP TotalSource as the PEO with the best customer service in 2020. ADP TotalSource provides bundled services nationwide for businesses with five or more employees. Business customers receive dedicated access and support for HR functions, payroll, benefits administration, risk and compliance, and training and development. You can work with an ADP representative to receive customized PEO pricing that fits your needs. ADP is certified by the IRS and accredited by the Employer Services Assurance Corporation (ESAC) and the Better Business Bureau, earning an A+ rating with the latter.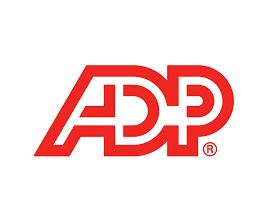 ADP TotalSource
The Verdict
ADP TotalSource is our choice as the PEO with the best customer service thanks to its dedicated customer support, global reach and mobile access.
We chose ADP TotalSource from dozens of PEO services. To learn more about how we selected ADP, you can find our review methodology, as well as a list of the best PEO employee leasing companies, on our best picks page.
Editor's note: Looking for the right PEO service for your business? Fill out the below questionnaire to have our vendor partners contact you about your needs.
ADP TotalSource Pricing and Terms
ADP TotalSource offers a bundled PEO solution for small and midsize businesses that want comprehensive support for their human resources functions like HR administration, payroll processing and taxation, employee benefits administration, risk and compliance, and workplace training. ADP TotalSource PEO plans require that you have a minimum of five workers; your company is charged per employee. Keep in mind that if you choose ADP's HR outsourcing services, your costs may be different.
ADP doesn't require businesses to sign a long-term contract, nor does it charge cancellation fees. You can sign up for the service and cancel at any time by providing 30 days' notice. This flexible opt-out structure, which most of the PEOs we reviewed offer, allows small businesses to stay agile as they grow. Although ADP's PEO plans are bundled, you can purchase additional services to ramp up your HR functions.
ADP TotalSource PEO Features
ADP TotalSource can provide you with the tools you need to succeed as a small business, whether you need help with payroll processing, benefits administration or risk management. TotalSource offers a team of experts in each area of service as well as 24/7 support by phone, email and live chat.
HR administration: ADP can help you manage administrative HR tasks, including new hire onboarding, electronic I-9s, employment verification, HR documentation (e.g., employee handbook creation), state leave of absence administration, unemployment claims administration, compensation analysis, workers' compensation and workplace safety evaluations).


Employee benefits: ADP offers an exhaustive list of Fortune 500-level employee benefits that include medical insurance, dental insurance, vision insurance, 401(k) retirement savings plan through Voya, open enrollment, COBRA administration, an employee assistance program, and retail, restaurant, travel, and entertainment discounts.


Payroll processing: ADP offers comprehensive payroll and tax administration and processing services, including employee time and attendance tracking, paid time-off tracking, quarterly and year-end processing and reporting, plus assistance with garnishments.


Risk and compliance: ADP TotalSource offers risk and compliance services to help your business comply with various legal requirements involving workers' compensation, OSHA compliance, and federal and state tax and labor law. In addition, ADP TotalSource will coordinate with your company to provide safety training and risk management materials. In the event you terminate an employee, this PEO will provide termination and dispute assistance as well.


Employee training and development: ADP TotalSource offers both virtual and onsite training for your workforce (workplace safety, new leader assimilation, risk prevention, and customized courses).
ADP TotalSource Pros
ADP's web-based platform is convenient to access and easy to use. Many companies we evaluated offer web-based payroll software, but ADP is one of the few that offers a mobile app as well. This allows workers to clock in, submit time-off requests and manage their hours on the go.
ADP TotalSource can serve companies nationwide, even international employees through ADP's partnership with Globalization Partners. When you operate a company with multiple locations or scattered employees, customer support can be a top priority. ADP TotalSource offers dedicated customer support to assist businesses of any size and regardless of where its employees are located.
ADP TotalSource is accredited by both the IRS and ESAC, meaning it's at the top of the PEO industry in terms of financial stability and services offered. ADP is also accredited by the Better Business Bureau, earning an A+ with the rating agency.
ADP TotalSource Cons
ADP's size is both a benefit and a drawback, depending on your needs as a small business owner. Because it's such a large company, many small business owners might worry that their business may get "lost in the shuffle." However, our interactions with ADP representatives did not reflect this at all. The representatives we spoke with were all helpful and concerned about our experience as a small business owner.
Another potential limitation is for very small businesses, specifically. ADP TotalSource generally requires small businesses to have a minimum of five employees before they are eligible for its PEO services. Depending on how small your business is, you may need to search for another PEO provider.
Customer Support
TotalSource was one of the largest PEO services we reviewed; however, despite its size, it had the best customer service of any company we reviewed by far.
ADP offers multiple support avenues. You can reach the company by email, live chat and phone. There are also FAQs pages for quick reference. These options are all in addition to the direct numbers of your HR consulting team. These experts can provide input on everything from payroll issues to developing a company handbook.
We set up a hypothetical small business and interacted with TotalSource sales representatives over live chat, email and the phone. This gave us a glimpse into the company's overall service. The kind representatives at ADP went above and beyond our expectations in all areas of the process. On live chat, we got quick answers to our questions; for our more complex questions, were referred to an expert by email. The sales representative we spoke with over email answered all of our questions and provided additional details about the service that we might find helpful. This level of attention extended to the sales call as well.
At no point did any of ADP's representatives push us for a sale. ADP TotalSource's support team treated us as if we were a valuable customer, even though we hadn't even signed up yet. For these reasons, it's our best pick for PEO customer service.
Ready to choose a PEO solution? Here's a breakdown of our full coverage:
Editor's note: Looking for the right PEO service for your business? Fill out the below questionnaire to have our vendor partners contact you about your needs.
Image Credit: fizkes / Gety Images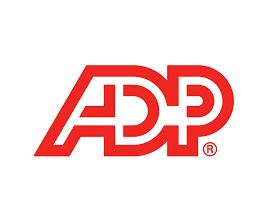 ADP TotalSource
The Verdict
ADP TotalSource is our choice as the PEO with the best customer service thanks to its dedicated customer support, global reach and mobile access.

Skye Schooley
Business News Daily Staff
Skye Schooley is a staff writer at business.com and Business News Daily, where she has written more than 200 articles on B2B-focused topics including human resources operations, management leadership, and business technology. In addition to researching and analyzing products that help business owners launch and grow their business, Skye writes on topics aimed at building better professional culture, like protecting employee privacy, managing human capital, improving communication, and fostering workplace diversity and culture.