Xero Review

Erica Sandberg
Business News Daily Contributing Writer
Updated Nov 16, 2022
Xero is our pick as the best accounting software for tracking and paying bills.
It is excellent for businesses of all sizes, whether you're a freelancer or startup, or a larger, more established company. 
With Xero's robust expense management features, you can easily monitor expenses, forecast budgets and spot financial trends.
This review is for small business owners who are considering Xero and want to understand why we selected it as the best software option for bill payments.
Accounting software that makes incoming and outgoing payments a breeze is invaluable to businesses of any size. Xero does that and much more – it's an ideal companion for accountants and bookkeepers. There are three plan options that cover businesses of all sizes. Regardless of which plan you pick, we found Xero to offer superior tools for tracking and managing bill payments.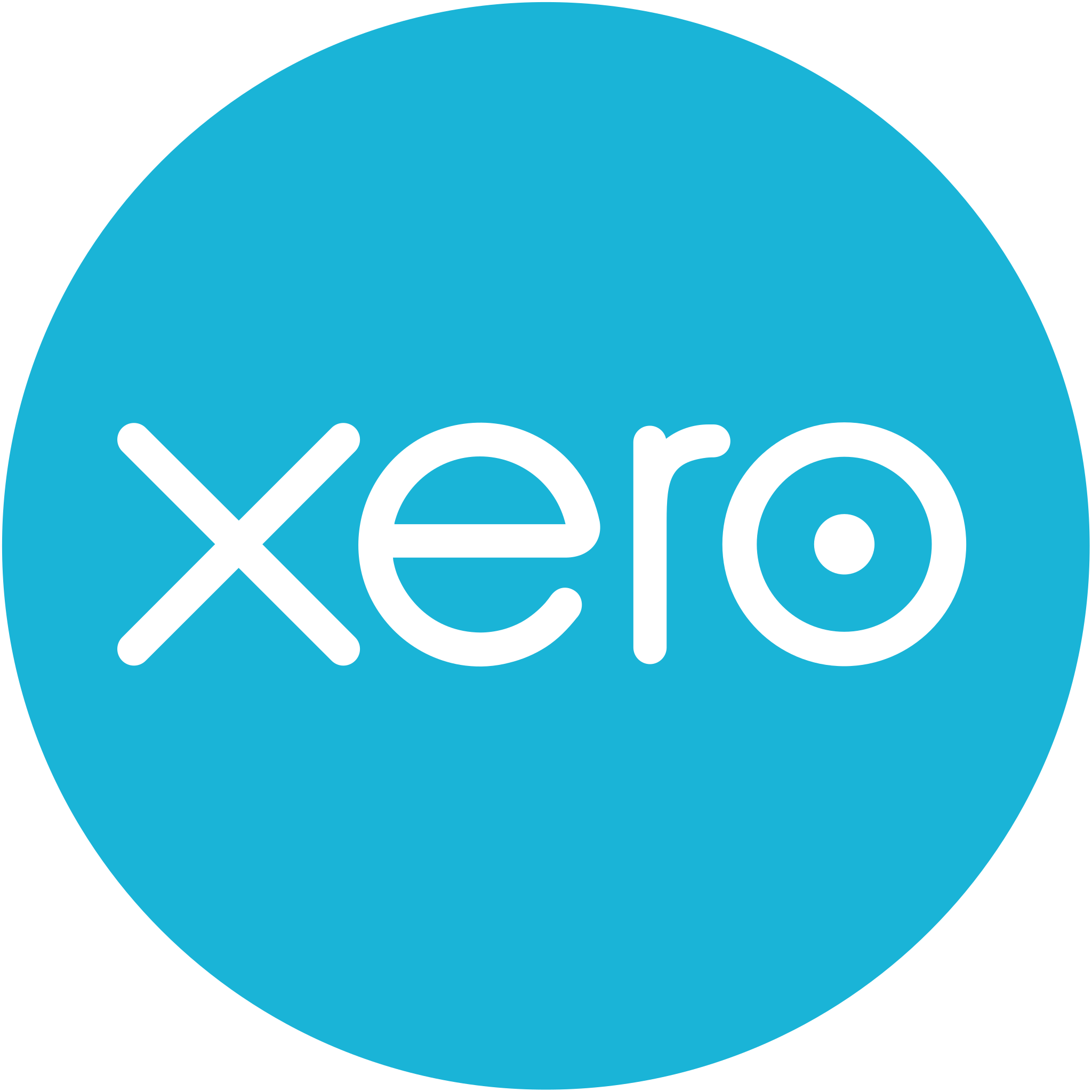 Xero
The Verdict
Xero is our pick as the best accounting software for growing small businesses, given its flexibility in the type of features users can choose and pricing plans available to fit a small company's current and future needs.
Xero Editor's Score: 90/100
| | |
| --- | --- |
| Affordable pricing | 75 |
| Free trial | 100 |
| Robust integrations | 75 |
| Invoicing and bill pay | 100 |
| Mobile app | 100 |
Why Xero Is Best for Payments
With Xero, you can maintain excellent relationships with your suppliers and creditors because it helps you stay on top of bill payments. If you take advantage of its features, costly late fees will be a thing of the past, and you'll be able to make sure you don't come up short when it comes time to pay. The platform's dashboard organizes your information so you can view when each bill is due, see current and projected expenses, and stay on top of purchase orders. 
Xero is our preferred choice for tracking profitability, too. You can view costs as they happen in real time, then make instant modifications. This way you can avoid unnecessary shortfalls and payment problems.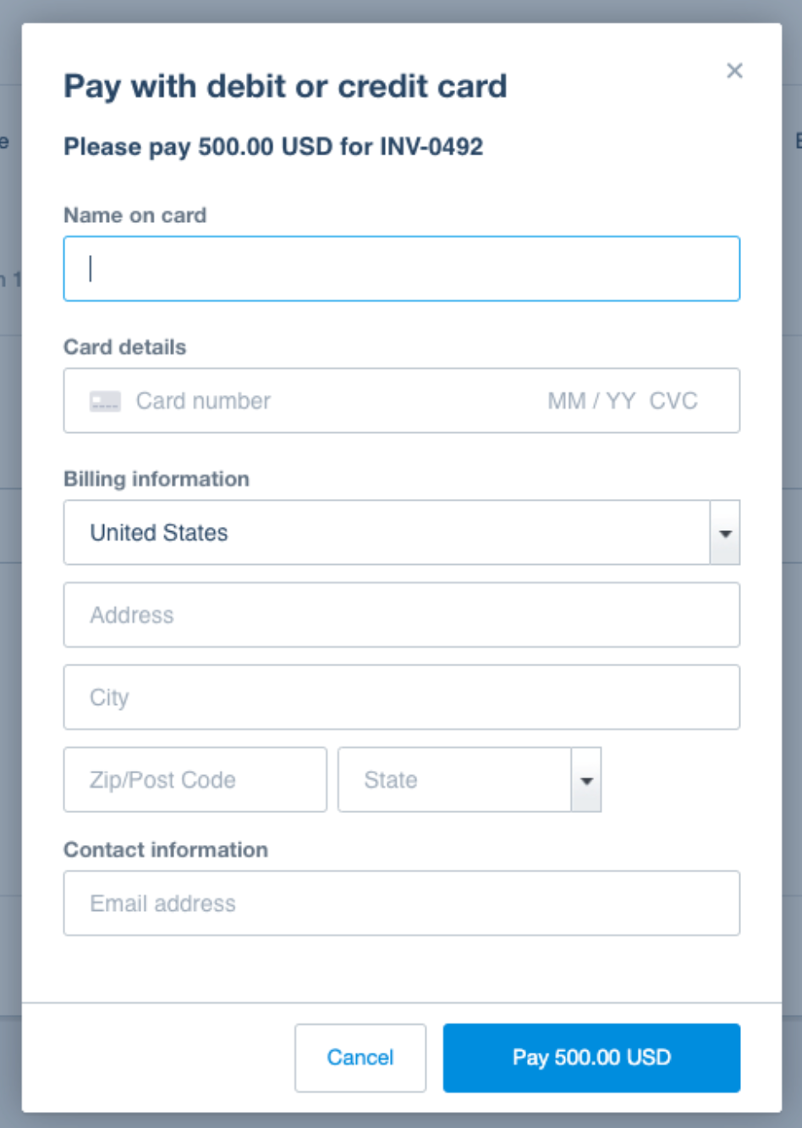 Xero makes paying invoices simple, enabling you to pay directly from the invoice screen with whatever debit or credit card you prefer to use. Source: Xero
Pros
Simple payment system that easily syncs with bank accounts 
Plan options for young, growing and established businesses 
Unlimited number of users 
Cons
Significant learning curve for novice users 
Not good for international businesses, unless you subscribe to the most expensive plan
Usability
Xero is cloud-based, so you don't need to download or install programs. Once you're set up and are familiar with the dashboard, the functions are fairly intuitive to navigate. Xero's dashboard gives an immediate picture of your businesses' overall financial position, which eliminates potential confusion and can help you stay on top of your bills and payments. We liked that you can reorganize the dashboard and hide features you don't use so you can home in on the features you need.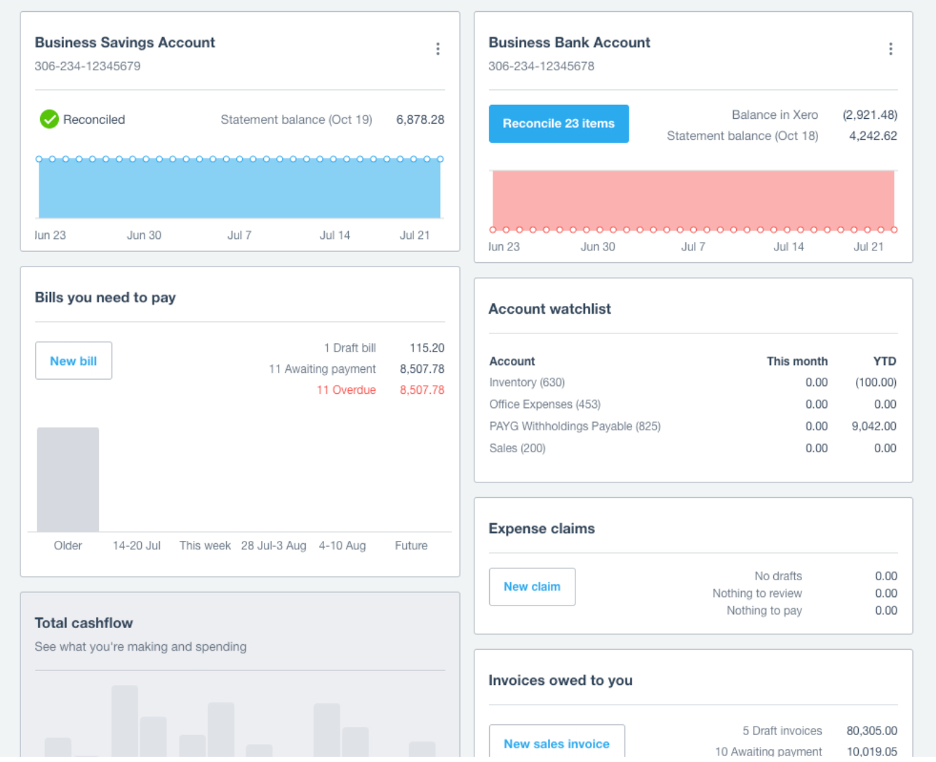 Xero's dashboard offers a complete overview of your business's financial situation, such as what's in your bank accounts, outstanding bills and the invoices you're owed. Source: Xero
Xero offers professional double-entry bookkeeping functionality, so your transactions will be entered as a debit as well as a credit. That will keep you on track without needing to take extra steps, as well as enable you to schedule upcoming payments and batch-pay suppliers in advance.
Xero accounting software also creates financial reports that you can customize for your needs and style. Xero offers a step-by-step guide to developing and saving reports, which we found helpful for new users. You can also customize your invoices, adding your company logo so outgoing documents match your brand. 
When compared to our FreshBooks review, another popular accounting software, Xero excels with its robust features and no limit on users. And while FreshBooks is great for freelancers and small businesses, Xero is appropriate for businesses of any size, so you won't grow out of it.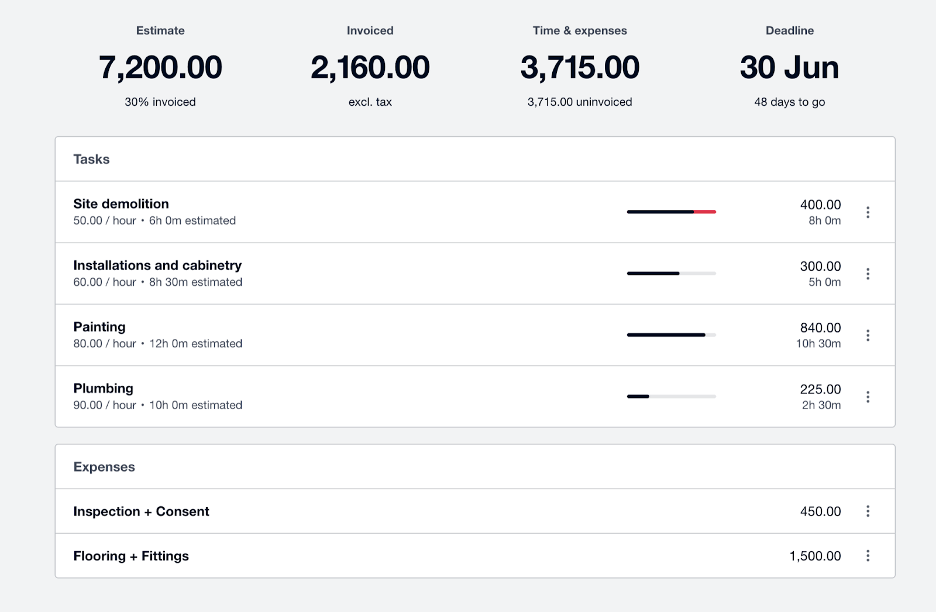 You can track projects in Xero and keep tabs on what each task costs you as the project progresses.  Source: Xero
Xero Features
| | |
| --- | --- |
| Expense tracking and bill pay | Xero makes it easy to keep tabs on your expenses and manage your bills in one place, ensuring you can spot financial trends and plan for cash flow accordingly. |
| One-click payments | Whether you're sending payments to suppliers or collecting payments from clients, all it takes is one click of the Pay Now button on an invoice. |
| Project management tools | Xero's excellent project management tools allow you to track the progress of a project by task while also managing related expenses.  |
| Financial reporting and data analytics | Accurate financial reporting and detailed analytics enable you to plan for your business's financial health and longevity. |
Expense Tracking and Bill Pay
No one wants to waste money on late payment fees or sacrifice important relationships with suppliers and creditors by missing payments. Xero helps you track your bills and pay them on time, which also keeps your credit rating high. You can schedule payments and store all of your bills in one place so you never lose track. Xero also grants you access to automatic bank feeds to make sure you have sufficient funds to cover payments.
Managing expenses is also easy with Xero. All you need to do is snap a photo of your receipts and claim the expense, no matter where you are. It's fast and paperless. You can make reimbursements immediately and claim mileage and expenses with the Xero mobile application.
One-Click Pay
When you're paying bills, all it takes is one click and filling out a few fields of payment information. Once your debit and credit cards are saved in the system, the process takes only a few seconds. Similarly, your clients and customers can send money immediately with the Pay Now button on your online invoices. This function is powered by the best payment transaction apps, such as Stripe, PayPal and Square, ensuring speed and security. 
Project Management Tools
This accounting software enables you to track all of your projects and jobs. You can prepare quotes, estimate prices, submit invoices and then get paid. With Xero you're able to track your time and expenses, then view your profitability on your dashboard. These tools can also track schedules and expenses for your own projects, such as redeveloping a property you own or opening a new location.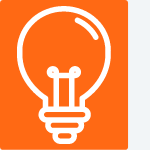 Tip: If you're looking for dedicated project management tools, check out our picks for the best project management software on the market today.
Financial Reports and Data Analytics
Every business needs up-to-date accounting reports. With them you can monitor profitability, prepare for future expenses, and analyze your business's growth potential. Xero gives access to custom financial reports when you need them, as well as the educational tools you need to create the reports you want. Xero's reporting features allow you to easily compare your budgets against actuals and provide you with an accurate understanding of your business at any given time.
Xero Cost

Xero's pricing plans are competitive compared to many of the other accounting software solutions we reviewed. Source: Xero
You can try Xero for free for 30 days with access to all the features. After your trial period, you can decide which plan is right for you and your business.
Xero offers three plans: 
Early: Priced at $12 per month, this plan is for sole proprietors, new businesses and self-employed people. It enables you to send quotes and up to 20 invoices, enter up to five bills, reconcile bank transactions, capture bills and receipts, and get a snapshot of your short-term cash flow.
Growing: At $34 per month, the Growing plan is for rising small businesses. It has everything included in the Early plan, plus bulk reconcile transactions.
Established: For $65 per month, the Established plan is for businesses that have been up and running for some time. It offers all the features included in the Growing plan, as well as the ability to use multiple currencies, track projects, claim expenses, and access in-depth analytics. 
All plans offer Gusto Payroll as an optional add-on for $40 per month.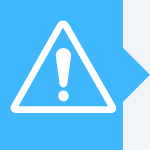 Did you know?: Xero's pricing is reasonable compared to accounting software that is designed for much more advanced features, such as Oracle NetSuite, which is a comprehensive ERP platform.
Xero Setup
The initial set up for Xero accounting software isn't difficult but requires a fair amount of information. Gather all your business' details before setting up.
Connect your bank account. This will enable you to view your cash flow and statements.
Invite your accountant or bookkeeper. Because Xero is designed for you to collaborate with your advisor, this step will allow them to assist you with running your business.
Create invoice templates. You will have the opportunity to create invoice templates with your logo and send them out manually or on a recurring schedule.
Pay employees. This is where Gusto payroll comes in. If you have employees, you can integrate them into the system and set up payroll.
Enter your contacts' details. After you supply Xero with your contacts' information, they will always be available to you for sending and receiving invoices and managing payments.
Collaborate with team members. You can set employees' different permissions and roles within the system, enabling key team members to access the accounting software but ensuring they can only access the data they need to do their job.
Add your financial details. Include what you want to appear on reports, invoices and bills.
Transfer existing transactions. If you have already been working with a different system, you can transfer everything you need into Xero. Data migration is especially important for established businesses switching from a legacy accounting software to Xero for the first time.
Download the Xero mobile app. Everything on the dashboard and most of Xero's key features are available on the mobile app.
Once these steps are complete, you're ready to use Xero as part of your regular accounting process, though we recommend hiring a financial professional as well, such as an accountant or bookkeeper.
Xero Customer Service
Xero does not have a customer support phone number. Instead, it offers free and unlimited online customer support, seven days a week, 24 hours a day at Xero Central. You can request a callback, however, by providing your phone number. 
For self-guided education and troubleshooting, Xero offers support articles in Xero Central. If you have additional questions, click the Get in Touch button at the bottom of any support article and Xero will contact you by email. We were disappointed to find there was no direct customer service phone number like the ones we found with other accounting software solutions, like our Intuit QuickBooks review.
Xero Drawbacks
If you do want to chat over the phone with a customer service representative to talk through issues or help decide on the next plan if you want to switch, you're out of luck with Xero. While the company offers 24/7 online support, there is no telephone support available to customers. 
Additionally, Xero's lower-cost plans lack some key features that businesses may find useful. For example, the project management tools that really impressed us are only available to users who subscribe to Xero's most expensive pricing plan. Similarly, the lower-cost plans don't include Xero's multiple currency features, which makes things difficult for businesses that work with freelancers, clients, or suppliers outside of the U.S.
Methodology
When we searched for the best accounting software for payments, we looked for software that made it easy to track bills and expenses, quickly pay outstanding invoices, and offer clients easy ways to pay what they owe. After much research and analysis, we recommend Xero as the best accounting software for payments for 2022. We spent several hours reviewing Xero and comparing it to other top accounting software platforms. We went through all the steps of setting up and using the software for the first time. We also conducted online research and examined customer reviews to find out more about real users' experiences with Xero.
Xero FAQs
Do I need an accountant or bookkeeper to use Xero?
It is not necessary to have an accountant or bookkeeper to use Xero, but the company does encourage small business owners to use a professional along with the software.
What browsers are compatible with Xero? 
Xero is compatible with web browsers such as Google Chrome, Microsoft Edge, Mozilla Firefox and Safari. Cookies and JavaScript also need to be enabled.
Can Xero be integrated with other software? 
Yes, more than 1,000 third-party apps integrate with Xero accounting software. 
Overall Value
We recommend Xero for …
Businesses that want to ensure that payments are always sent and received promptly.
Businesses that are small and growing.
Businesses that don't want to pay for extra users.
We don't recommend Xero for …
Businesses that do not want to work with a professional accountant or bookkeeper.
Businesses that want immediate customer service capability over the phone.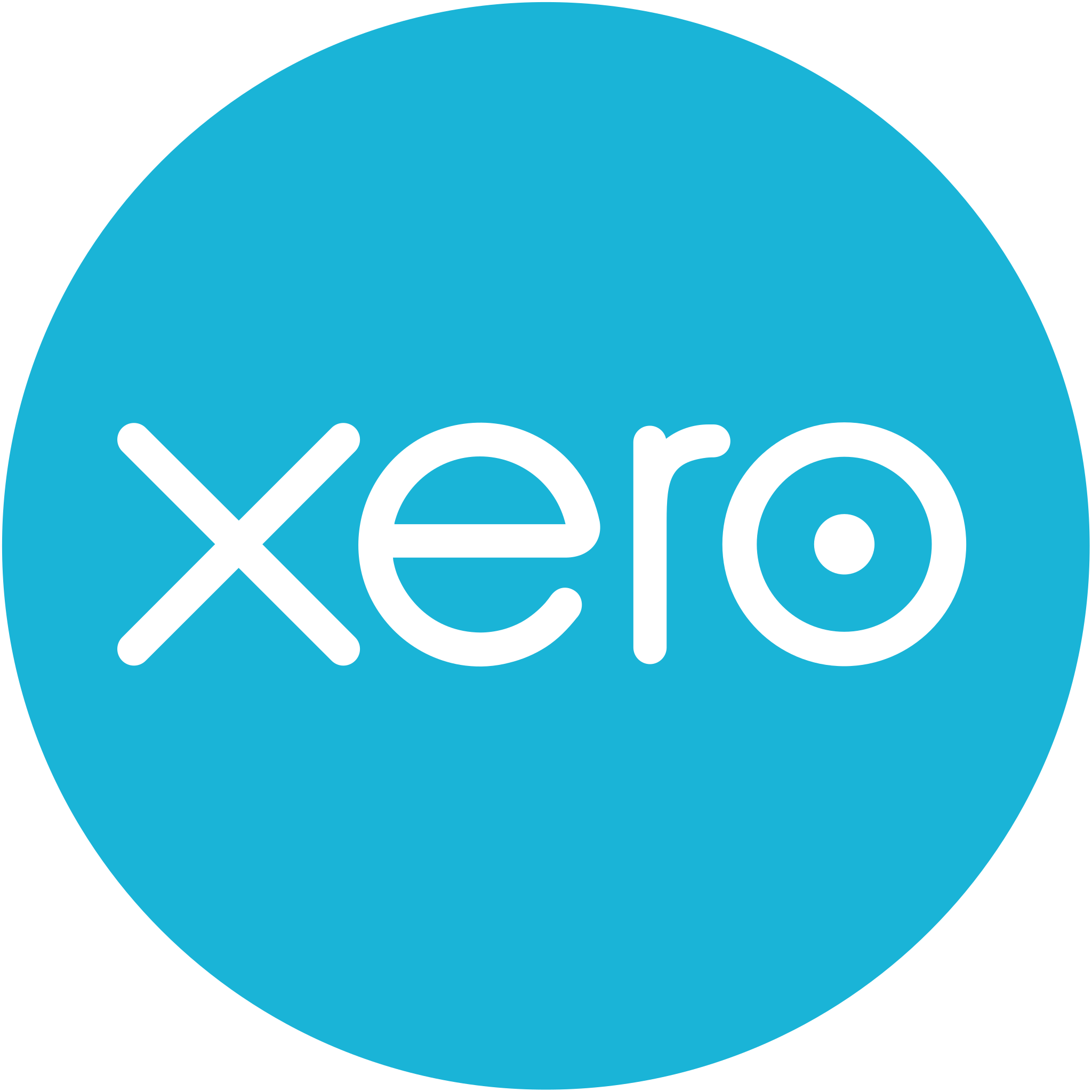 Xero
The Verdict
Xero is our pick as the best accounting software for growing small businesses, given its flexibility in the type of features users can choose and pricing plans available to fit a small company's current and future needs.

Erica Sandberg
Business News Daily Contributing Writer
Erica Sandberg is a personal finance writer, reporter, and author of Expecting Money: The Essential Financial Plan for New and Growing Families. Her work appears in many outlets, including U.S. News & World Report, Bankrate, CreditCards.com, CardRates, and Experian. Erica has been a spokesperson for J.P Morgan Chase, Western Union, the Better Business Bureau, and Learning Resources, as well as a credit expert in court hearings. She has spoken at national personal finance and journalism events. She hosted her KRON-4 television program, Making it in San Francisco, as well as her financial podcast, Adventures in Money. Her syndicated credit card advice column ran for over seven years. Erica is a small business advocate, and currently writes two columns centered on entrepreneurs: Business Banter and Small Business Credit Profile.