Intuit QuickBooks Online Review

Donna Fuscaldo
Business News Daily Staff
Updated Dec 20, 2021
QuickBooks Online is our pick as the best accounting software for small businesses.
It offers affordable pricing, a wide range of accounting features and is used by thousands of small businesses.
For small business owners who need help managing their accounting, QuickBooks Online offers access to live bookkeepers and accountants.
This review is for small business owners who want to learn about QuickBooks Online accounting software and why it's our best pick for small businesses.
Intuit QuickBooks Online Summary
| | |
| --- | --- |
| Base price | Yes |
| Invoicing and payments | Yes |
| No. of clients supported | Unlimited |
| Free trial | 30 days |
Widely regarded as the top accounting software solution for small businesses, QuickBooks offers it all. Whether it's the affordable pricing, the various pricing plans or the elite features, QuickBooks is a dream accounting software application for small businesses.

Intuit QuickBooks Online
The Verdict
QuickBooks Online from Intuit is our choice as the best business accounting software for small businesses because of its affordable pricing and array of features that make managing accounts and sending invoices easy.
QuickBooks
| | |
| --- | --- |
| Affordable pricing | 1.5/2.0 |
| Free trial | 2.0/2.0 |
| Robust integrations | 2.0/2.0 |
| Invoicing and bill pay | 2.0/2.0 |
| Mobile app | 2.0/2.0 |
| Editor's score | 9.5/10 |
To find the best small business accounting software, we evaluated dozens of accounting programs. The software we selected needed to be well suited for a range of business types and sizes, scalable so it can grow with a business, and it had to offer a healthy selection of integrations.
It also has to be easy to use and have timesaving features that reduce manual data entry and automate tedious accounting tasks. Finally, we wanted it to have a robust mobile app that gives business owners the data they need to monitor their business and accomplish basic accounting tasks remotely.
After much research and analysis of accounting software, we recommend Intuit's QuickBooks Online as the best accounting software for small businesses. 
Pricing
QuickBooks Online is competitively priced, with several service tiers designed to accommodate the needs of different business types. The company gives you a 30-day free trial and is currently offering 50% off your subscription for three months.
Here is a breakdown of each plan:
The Self-Employed plan, which is geared toward freelancers and independent contractors, is $15 per month. The plan sends and tracks invoices, helps keep your business and personal expenses separate, manages taxes, and tracks mileage. 
The Self-Employed Tax Bundle plan is $25 a month and includes the features in the Self-Employed plan, as well as the ability to move financial data into TurboTax and pay estimated quarterly taxes online. 
The Self-Employed Live Tax Bundle costs $35 per month. You get all the features in both of the above-listed plans, plus access to certified public accountants. 
The Simple Start plan for small businesses is $25 per month and supports one user. You can send estimates and invoices, track your expenses, manage sales tax and run basic reports. 


The Essentials plan supports up to three users and costs $50 per month. You get everything from the Simple Start plan in addition to payment tools and time-tracking. 


The Plus plan supports up to five users and costs $80 per month. You get everything from the Essentials plan, as well as product and inventory management, and the ability to track project profitability. This is the most popular QuickBooks Online plan.


The Advanced plan supports up to 25 users and costs $180 per month. You get everything in the Plus plan and one license for Smart Reporting powered by Fathom. You also get up to 20 classes, on-demand online training, an account team and the ability to automate workflows.
[Also See: Costs of Accounting Software for your Small Business]
QuickBooks Live Full-Service Bookkeeping
QuickBooks also offers customers access to live bookkeepers. It costs $500 for the first month for cleanup and setup. Following the first month, customers pay based on their company's average monthly expenses over a three-month period. Here's a breakdown of those costs:
If your monthly company costs average $0 to $25,000, QuickBooks Live costs $200 per month.
If your average monthly costs range from $25,001 to $150,000, your costs will be $400 per month.
If your company's monthly costs $150,001 or more, QuickBooks Live costs $600 per month.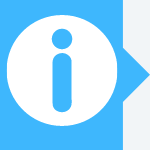 Key takeaway: QuickBooks offers a variety of plans to meet the needs of entrepreneurs and small business owners. If you need help from an accountant or bookkeeper, QuickBooks Online offers that, too.
Features
When we asked small business owners what the "perfect" accounting software should do, there was one resounding requirement across the board: save time. QuickBooks Online easily lives up to this expectation by providing the following features with its software.
Automations
QuickBooks Online automates tasks, making accounting less time-consuming and less stressful for small business owners. Using the software, you can send recurring invoices and payment reminders, sync data from bank and credit card transactions, and reconcile and categorize expenses – all of which eliminate the tedious, time-consuming task of manually doing so for every single transaction.
Built-in Reports
QuickBooks spares you the laborious task of creating financial reports from scratch, thanks to the software's built-in reports, which include the trial balance, general ledger and 1099 transaction detail reports you'll need come tax time. You can mark the reports you use most as favorites so you can quickly find them at the top of the Reports page. You can also set up the software to automatically run and email reports to you, and you can schedule them for a specific time of day and frequency, such as daily, weekly, monthly, or quarterly. QuickBooks offers some of the best reporting functions of any company we reviewed.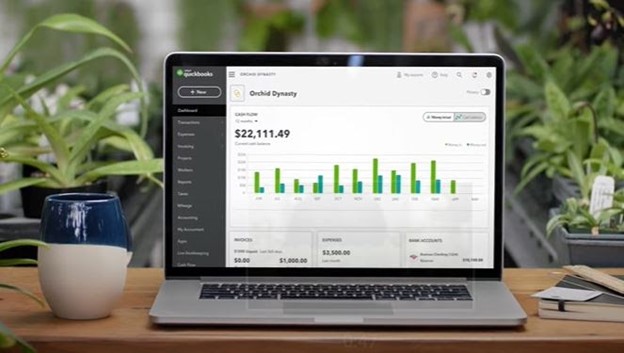 Automatic Backups
QuickBooks automatically backs up your data, so you never worry about whether your books are safe and up to date.
Electronic Invoicing
Another timesaving feature is electronic invoicing. You can email invoices to customers through the system, track them, and accept online payments and electronic signatures. Other benefits for business owners with QuickBooks' invoicing function include:
Invoice emails are optimized for mobile devices so customers that open them using their phones can view them with ease.
If you use Gmail, QuickBooks Online has an app that allows you to create and send invoices directly from your Gmail account. The invoices are then saved both in Gmail and QuickBooks.
The project tracking feature that comes with the Plus plan has progress invoicing that allows you to bill customers in increments as you complete certain stages of the job or reach project milestones. The software automatically calculates how much you've billed for the project against the overall estimate.
Integrations
QuickBooks Online integrates with hundreds of third-party applications, including those designed for email marketing, e-commerce, customer relationship management, payment processing, time tracking, payroll services and more. This can save you time by connecting the software to the business programs you already use, allowing you to automatically import, export and sync data in real-time among the different services.
Mobile App
Both iOS and Android apps for phones and tablets are available and included with your QuickBooks Online account. Here's what they can do:
Create, customize, send and track invoices
Take photos of receipts and attach them to expenses
Reconcile transactions
View customer information, add new customers and message customers directly from the app
View dashboard data such as your account balance and profit and loss report. You can also open current and past-due invoices
Accept payments on the go and online (after activating QuickBooks Payments)
It's easy to see why QuickBooks is widely considered the gold standard of business accounting software. The company offers exceptional services to small businesses at an affordable price.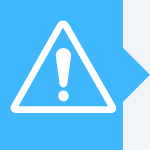 Did you know? QuickBooks Online is a feature-rich accounting software platform that offers business owners everything they need to manage their books. Standout features include several helpful automations, detailed reporting, and a mobile app that allows you to complete many accounting tasks quickly and easily.
QuickBooks Pros
One huge plus of QuickBooks Online is how easy and quick it is to set up and use. After answering a few questions about your business, the program is quickly customized based on your responses. Once you are logged in, QuickBooks prompts you to perform certain tasks to get started. We like that the interface is attractive and intuitive and that you can glance at graphs on the dashboard to get a view of your sales performance, income, profit and loss statement, and expenses. We also like that QuickBooks lets you customize the date range when working with the interactive graphs.
It's also easy to customize invoices and forms. QuickBooks gives you several templates, including accent colors and fonts within each template to choose from. We recommend watching the demo or taking advantage of the 30-day free trial to glean a better understanding of the platform's usability. It's always smart to try out your accounting software in some capacity before making a purchasing decision.
Another benefit of using QuickBooks Online is that it's "accountant approved." Not only does it have all the features accountants deem as must-haves for small businesses, but it also eliminates the learning curve, since most accountants already use QuickBooks. If you use an outside accountant, you can avoid compatibility issues, since the software allows you to give them access to the system.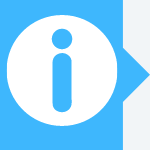 Key takeaway: There are a lot of benefits of using QuickBooks Online. Perhaps its biggest advantage for busy entrepreneurs is how easy it is to set up and operate. Further, many accountants are familiar with QuickBooks, which makes collaborating in the software a breeze.
QuickBooks Cons
QuickBooks Online is an impressive accounting system that's easy to use and includes all the features most small businesses need to efficiently accomplish their accounting tasks. However, there are some points to consider before you choose your software plan, including that:
The self-employed plan isn't upgradeable to the small business plans, so if your business is growing or if you have (or plan to hire) employees, you may want to start with one of the small business plans instead.
The plans limit the number of users who can access the system.
If you have multiple businesses, you need multiple subscriptions.
While there are a few limitations, there's no denying the value QuickBooks can add to your business operation. The wide assortment of features and the affordable price makes it a great option for any small business.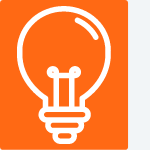 Tip: QuickBooks Online meets the needs of most small businesses, but some limitations to keep in mind are that plans limit the number of users who can access QuickBooks. And if you run more than one business, you'll need multiple subscriptions.
Customer Service
QuickBooks Online provides several support channels to its customers. It offers both phone and chat support, which you can access from the company's website. If you prefer to troubleshoot problems yourself, the support page has a searchable knowledgebase, as well as articles, guides and videos. The QuickBooks Self-Employed app has a chatbot feature called QB Assistant that can answer a variety of questions about your account and connect you to live support.
[Related: Guide to QuickBooks Alternatives]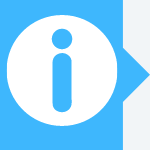 Key takeaway: QuickBooks Online offers several ways you can reach a QuickBooks' support representative, including phone, email and chat. Further, users can access a searchable knowledgebase of articles, videos, and guides, as well as a user community and online training classes.

Intuit QuickBooks Online
The Verdict
QuickBooks Online from Intuit is our choice as the best business accounting software for small businesses because of its affordable pricing and array of features that make managing accounts and sending invoices easy.

Donna Fuscaldo
Business News Daily Staff
Donna Fuscaldo is a senior finance writer at business.com and has more than two decades of experience writing about business borrowing, funding, and investing for publications including the Wall Street Journal, Dow Jones Newswires, Bankrate, Investopedia, Motley Fool, and Foxbusiness.com. Most recently she was a senior contributor at Forbes covering the intersection of money and technology before joining business.com. Donna has carved out a name for herself in the finance and small business markets, writing hundreds of business articles offering advice, insightful analysis, and groundbreaking coverage. Her areas of focus at business.com include business loans, accounting, and retirement benefits.