Intuit QuickBooks Online Review

Erica Sandberg
Business News Daily Contributing Writer
Updated Nov 11, 2022
QuickBooks Online is our pick for the best accounting software for small businesses.
QuickBooks is affordable, offers a wide range of accounting features and is used by thousands of small businesses.
For small business owners who need help managing their accounting, QuickBooks Online offers access to live bookkeepers and accountants.
This review is for small business owners who want to learn about QuickBooks Online accounting software and why it's our best pick for small businesses.
Small businesses need cost-effective accounting software that's easy to use but still has the features they need to get the job done. Widely regarded as the top accounting software for small businesses, QuickBooks offers it all. With affordable pricing and various plans that suit businesses of different sizes, QuickBooks has elite features in packages that will suit a variety of businesses.

Intuit QuickBooks Online
The Verdict
QuickBooks Online from Intuit is our choice as the best business accounting software for small businesses because of its affordable pricing and array of features that make managing accounts and sending invoices easy.
QuickBooks Online Editor's Score: 95/100
| | |
| --- | --- |
| Affordable pricing | 75/100 |
| Free trial | 100/100 |
| Robust integrations | 100/100 |
| Invoicing and bill pay | 100/100 |
| Mobile app | 100/100 |
Why QuickBooks Online Is Best for Small Businesses 
We found QuickBooks Online to be the best accounting software for small businesses. It provides four plans ranging from $25 to $100 per month, as well as a separate Self-Employed plan that costs $15 per month. Each plan offers features that are suitable for a range of small businesses, from new startups to established companies. These four plans give you access to all the tools and reports you'll need for accounting purposes, and you can seamlessly upgrade your plans as your business scales.
The platform is easy to set up and use, allowing you to get your accounting software up and running yourself. However, if you want extra assistance, Intuit's professional bookkeepers can help you configure the software in a way that makes sense for your business. Additionally, QuickBooks Online allows you to create custom invoices and forms so your company's branding is always at the forefront of client-facing communications. For the features and services you get, this software is a bargain. 
Pros
QuickBooks is easy to set up and use.
The well-priced plans serve different needs.
There are customizable invoices and forms.
Cons
Each plan has a limited number of users.
If you have multiple businesses, you will need multiple subscriptions.
Usability
QuickBooks Online has an easy setup that begins with making sure you are directed to the appropriate plan. To get started, you answer questions about your business to help Intuit determine which plan is best for you. The process should take only a few minutes. 
When you've decided on a plan, you will be able to access the QuickBooks dashboard, where you can connect and manage your accounts. The process is seamless, and question prompts guide you while you enter your financial information. You also have the choice to import any saved data from previous accounting software or to enter the information manually. 
Once you input the data, you can review your account balances and access your workflows and reports from the dashboard. The Business Overview tab is especially helpful, as it offers a breakdown of your company's cash flow, profitability, expenses, income and sales.
QuickBooks Online Features
| | |
| --- | --- |
| Workflow automation | The software automates tasks to reduce manual inputs, double entry and the chance for human error. |
| Expense and profitability tracking | QuickBooks allows you to track expenses and profitability and manage inventory to help you stay on top of cash flow. |
| Reporting | QuickBooks includes at least 20 types of pre-built reports, as well as custom reports in certain plans. |
| Tax deductions | Tax deduction tools help ensure you take all available deductions and maximize the allowed amount to reduce your tax liability. |
| Invoicing | The software allows you to invoice clients, view accounts receivable and accept payments with automatic updates to your business's ledger. |
| 1099 forms | Send and receive 1099 forms from independent contractors and track their payroll separately from that of full-time staff. |
| Mobile application | Use all the core tools QuickBooks Online offers through a mobile application that's available for both iOS and Android devices. |
Small business owners need accounting software that will save them time while ensuring their financial records are accurate and up to date. QuickBooks Online easily lives up to this expectation by providing the following features:
Workflow Automation 
QuickBooks Online automates tasks, making accounting less time-consuming and less stressful for small business owners. Using the software, you can send recurring invoices and payment reminders, sync data from bank and credit card transactions, and reconcile expenses, all of which eliminate the need to do so manually. Manual data entry is not only tedious and time-consuming but also opens the door to human error that creates inaccuracies or redundancies in your books.
Expense and Profitability Tracking 
With QuickBooks Online, you will never have to wonder where your transactions are. The program automatically tracks your income and expenses and then sorts them into categories. Everything is organized automatically. You can also create custom rules so expenses are properly sorted in the system. For example, you can create custom rules to categorize tax-deductible expenses separately from nondeductible expenses, thus making it even easier to review your deductions at tax time.
Reporting
QuickBooks Online spares you from the laborious task of creating financial reports from scratch, thanks to the software's built-in reports, which include the trial balance, general ledger and 1099 transaction detail reports you'll need come tax time. You can mark the reports you use most as favorites so you can quickly find them at the top of the Reports page. You can also set up the software to automatically run reports and email them to you, as well as schedule them for a specific time of day and frequency, such as daily, weekly, monthly or quarterly. QuickBooks offers some of the best reporting functions of any company we reviewed.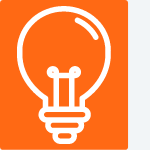 Tip: Want to get a better understanding of accounting jargon? Check out our glossary for helpful definitions of common accounting terms.
Tax Deductions 
Maximizing your tax deductions is key to increasing profits, and QuickBooks Online helps you get the most out of them. Your receipts are automatically inputted with the "snap and store" function, and the program tracks your miles for business-trip expense deductions. Your expenses are categorized automatically, so you will know what to deduct on your taxes when you are ready to file. Come tax time, all of your documents will be organized and ready for you. The program also includes automatic tax calculations for quarterly payments. 
Invoicing 
Without the right software, invoicing is laborious. With QuickBooks Online, it's painless. Customer information is automatically populated on each invoice. You can also personalize the invoices with your company's brand images and color schemes, thereby keeping your brand at the forefront of all communications. Invoices can be sent manually or scheduled to be sent automatically on a recurring basis. QuickBooks also allows you to add a button to accept payments directly from the invoicing tool with credit and debit cards or ACH e-checks.
1099 Forms
With QuickBooks Online, you can send, track and file 1099 forms for independent contractors. Automatic updating and sending of 1099 forms ensures your company remains compliant with IRS requirements and provides your freelancers with the documentation they need to pay their taxes. 
Mobile App
Both iOS and Android apps for phones and tablets are included with your QuickBooks Online account. Here's what you can do with the apps:
Create, customize, send and track invoices
Take photos of receipts and attach them to expenses
Reconcile transactions
View customer information, add new customers, and message customers directly from the app
View dashboard data, such as your account balance and profit and loss report, as well as open current and past-due invoices
Accept payments on the go and online (after activating QuickBooks Payments)
It's easy to see why QuickBooks is widely considered the gold standard for business accounting software. The company offers exceptional services to small businesses at an affordable price.
QuickBooks Cost
QuickBooks Online is competitively priced, with four service tiers designed to accommodate the needs of different business types. Here is a breakdown of each plan:
Simple Start: This plan is designed for small businesses with just one user. It costs $30 per month. Users can track income and expenses, capture and organize receipts, maximize tax deductions, track mileage and manage cash flow. It includes basic accounting reports, as well as the ability to create and send estimates, track sales and sales tax, and manage 1099 contractors.
Essentials: This plan is also for small businesses with a single user and is priced at $55 per month. In addition to the features included in the Simple Start plan, it includes time tracking, the ability to manage and pay bills, and general accounting reports.
Plus: For $85 per month, in addition to the features included with Simple Start and Essentials, users can track project profitability as well as inventory. The accounting reports are more comprehensive, and the plan supports up to five users. 
Advanced: At a cost of $200 per month, this plan allows up to 25 users and combines the benefits of the lower-cost plans with the most powerful accounting reports. Other notable features are batch invoice and expense creation, Excel business analytics, employee expense management tools, enhanced custom fields, exclusive app integrations, a dedicated account team, on-demand online training, and automated processes and tasks. Users can also restore company data and specify who can and can't access data. 
QuickBooks also offers a separate product, called QuickBooks Self-Employed, which is priced at $15 per month. However, it is not upgradable, so if you're a small business that wants to upgrade plans as you scale, QuickBooks Online's Simple Start plan is a better bet. On the other hand, if you're an independent contractor who wants to use QuickBooks to manage your accounting, QuickBooks Self-Employed includes the basic tools you'll need, such as income and expense tracking, quarterly estimated taxes, receipt management and basic reporting.
Each version of QuickBooks includes a 30-day free trial. At the time of this review, Intuit was offering 50% off your QuickBooks Online subscription for three months. However, accepting the half-price discount requires you to forgo the 30-day free trial and sign up for paid service immediately.
QuickBooks Online Setup
To get started with QuickBooks Online, you first enter your company's information and the fiscal year. After that, you choose between two accounting methods – cash or accrual accounting – and select your primary currency. 
Next, you're ready to select your company logo and your default "net payment" invoice terms. For example, if you expect clients to pay invoices within one month of receipt, you would select Net 30. 
If you sell products, you also will need to set up the sales tax function in the Tax tab. You can decide how you want to track your inventory by choosing between inventory management techniques such as FIFO and LIFO. 
Once you've chosen each of the above, it's time to create an invoice in QuickBooks to test-drive the software and see how it works. We recommend sending a sample invoice to yourself or a staff member. If all goes according to plan and the invoice is received properly, you're ready to use the software. 
QuickBooks Customer Service
QuickBooks Online provides several support channels to its customers. The company offers phone and chat support, which you can access from the QuickBooks website. If you prefer to troubleshoot problems yourself, you can use the support page, which has a searchable knowledgebase, as well as articles, guides and videos. The QuickBooks Online app has a chatbot feature called QB Assistant that can answer a variety of questions about your account and connect you to live support. [Read related article: Guide to QuickBooks Alternatives]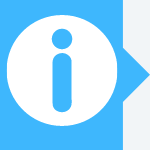 Key takeaway: QuickBooks Online offers several ways to reach a QuickBooks support representative, including phone and chat. Further, users can access a searchable knowledgebase of articles, videos and guides, as well as a user community and online training classes.
QuickBooks Online Drawbacks  
QuickBooks Online is an impressive accounting system that's easy to use and includes all the features most small businesses need to efficiently accomplish their accounting tasks. However, there are some points to consider before you choose your software plan:
QuickBooks Self-Employed isn't upgradable to QuickBooks Online's small business plans, so if your business is growing or you have (or plan to hire) employees, you may want to start with one of the small business plans.
The plans limit the number of users who can access the system.
If you have multiple businesses, you need multiple subscriptions.
While there are a few limitations, there's no denying the value QuickBooks can add to your business operation. The wide assortment of features and the affordable price make QuickBooks a great option for any small business.
Methodology
To determine our best picks for accounting software, we reviewed a slate of popular platforms. For each, including QuickBooks Online, we dedicated a minimum of five hours to research, including attending software demonstrations, participating in free trials, reading customer reviews and conducting Q&As with company representatives. To select the best accounting software for small businesses, we considered a combination of cost, features and ease of use, and chose the platform we thought would save business owners the most time while meeting their needs at a competitive cost.
QuickBooks Online FAQs
Does QuickBooks Online provide live bookkeeping support? 
Yes. This service costs $500 for the first month for cleanup and setup. After that, customers pay based on their company's average monthly expenses over a three-month period. The fees at the time of this review are $200 for monthly company expenses between $0 and $10,000; $300 for monthly expenses between $10,000 and 50,000; and $400 for monthly expenses above $50,000. 
Can I be sure my data is backed up? 
QuickBooks Online automatically backs up your data, so you never worry about whether your books are safe and up to date.
What integrations does QuickBooks Online offer? 
QuickBooks Online integrates with hundreds of third-party applications, including those designed for email marketing, e-commerce, customer relationship management, payment processing, time tracking, payroll services and more. These integrations can save you time by connecting the software to the business programs you already use, thus allowing you to automatically import, export and sync data in real time.
Does QuickBooks Online offer a mobile app? 
Yes. The iOS and Android apps for phones and tablets are available and included with your QuickBooks Online account. The app gives you access to all features of the service on your mobile device. 
Overall Value
We recommend QuickBooks Online for … 
Small businesses that are looking for basic to complicated accounting software plans. 
Anyone who needs access to hundreds of third-party-app integrations.
Busy small business owners who want streamlined, trackable recordkeeping and reporting. 
We don't recommend QuickBooks Online for …
Small business owners who have multiple businesses.
Sole proprietors who will step up to small business plans. 
Businesses with many accounting users. 

Intuit QuickBooks Online
The Verdict
QuickBooks Online from Intuit is our choice as the best business accounting software for small businesses because of its affordable pricing and array of features that make managing accounts and sending invoices easy.

Erica Sandberg
Business News Daily Contributing Writer
Erica Sandberg is a personal finance writer, reporter, and author of Expecting Money: The Essential Financial Plan for New and Growing Families. Her work appears in many outlets, including U.S. News & World Report, Bankrate, CreditCards.com, CardRates, and Experian. Erica has been a spokesperson for J.P Morgan Chase, Western Union, the Better Business Bureau, and Learning Resources, as well as a credit expert in court hearings. She has spoken at national personal finance and journalism events. She hosted her KRON-4 television program, Making it in San Francisco, as well as her financial podcast, Adventures in Money. Her syndicated credit card advice column ran for over seven years. Erica is a small business advocate, and currently writes two columns centered on entrepreneurs: Business Banter and Small Business Credit Profile.