FreshBooks Accounting Software Review
It's not easy to find invoicing software with accounting capabilities. It's even harder to find great invoicing software and accounting functionality at an affordable price. That's what makes FreshBooks such an ideal option for small businesses.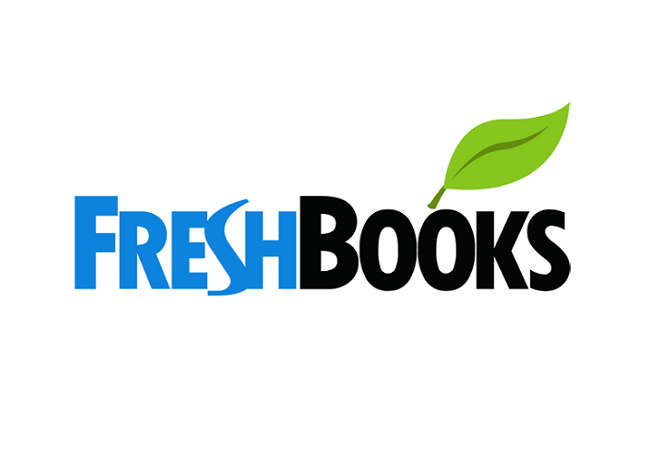 FreshBooks Accounting Software
Best Accounting Software and Invoice Generators of 2021
The Verdict
FreshBooks is our choice as the best small business invoicing software because it is affordably priced, simple to use, and it has a feature-rich platform that allows users to quickly and easily send invoices and accept payments.
Accounting software should allow you to track the status of invoices so you know when customers received their bills and when those balances are due, and it should also facilitate online invoice payments, so customers can pay you directly from the invoice. In our review of accounting software, we looked for applications with invoice-related timesaving features such as recurring invoices, the option of sending invoices from a mobile app, and the ability to track billable time and expenses and add them to invoices.
After much research and analysis, we recommend FreshBooks as the best invoicing software in 2020. Check out our best picks page to learn more about other accounting software solutions.
Pricing
Like other accounting software solutions, FreshBooks offers several pricing plans. These plans are based on the number of active clients you're working with and the included features. The company offers a 30-day free trial so you can thoroughly test the software yourself before deciding if it's right for your business.
Here's an overview of the subscription plans and add-ons FreshBooks offers.
The Lite plan costs $15 per month and allows you to bill up to five clients. This tier allows you to connect FreshBooks to your bank feed, send unlimited estimates and invoices, track time and accept online invoice payments.


The Plus plan costs $25 per month and allows you to bill up to 50 clients. In addition to features included with the Lite plan, you can send proposals, automatic payment reminders and recurring invoices. You can also charge late fees. New to this plan is double-entry accounting and financial reports.
The Premium plan costs $50 per month and allows you to bill up to 500 clients. This plan has all the features included with the Plus plan but allows you to bill many more clients.
The Select plan has custom pricing. If you have more than 500 clients, or if you bill more than $150,000 annually, you may qualify for FreshBooks Select. You'll need to contact the company for a price quote specific to your business. It has all the features included with the Premium plan, but you also get a dedicated account manager.
Each additional user you add to your account costs $10 per month. This cost includes business partners, employees and contractors. There's no additional cost to add your accountant.
FreshBooks Payments costs 2.9% plus 30 cents per transaction. This service allows you to accept online invoice payments. You can also accept payments using Stripe.
The Advanced Payments add-on costs $20 per month plus 3.5% and 30 cents per transaction. This credit card processing service includes a virtual terminal, so you can accept payments over the phone and in person. It also allows your clients to authorize recurring payments.
There's no additional cost to use the mobile app, though you need to subscribe to one of the paid plans mentioned above to use it.
One unique aspect of FreshBooks is that it supports financial education for college students by offering free accounts and classroom materials to college-level educators and their students.
Features
When we asked small business owners what they wanted most from their accounting software, the consensus was that it should save time. Here are some FreshBooks features that can help you accomplish your accounting tasks faster.
Invoicing. FreshBooks helps you create, send and manage invoices efficiently. The invoice screen shows you exactly how your documents will appear when you send them, so you don't have to click a preview button to make sure they look right. You just click on the screen to add new customers, products or services, descriptions, terms and notes – you don't have to create them on a separate screen before adding them to an invoice. If you want to rearrange lines on an invoice, you simply drag and drop them into place. Creating invoices is easy with FreshBooks.
Here are more invoicing timesavers:
Customize invoices and other documents to match your branding by adding your logo or a photo and changing the template, font, and accent color.


Convert estimates and proposals to invoices in two clicks rather than creating new invoices from scratch. The software also allows you to duplicate a past invoice and tweak the details, which may be faster than creating a new invoice.
Add a discount, deposit request or payment schedule with just a few clicks.
Schedule the system to automatically send recurring invoices and payment reminders; you can also set it to add late fees to past-due invoices either as a percentage or flat fee.
After your invoices are sent, you can see when clients view your invoices, so you don't have to wonder whether the invoice was received or got lost in a spam folder.
Use the mobile app to send invoices when you're away from the office.
FreshBooks supports multiple languages and currencies, which is a useful feature if you have international clients.
Faster payments. When you set up FreshBooks Payments or connect your Stripe account and send invoices to clients electronically, you can accept credit card payments through the system, allowing your clients to pay online by clicking a payment button on the invoice. Each invoice records how much your client has paid and whether there are any outstanding balances, so you don't have to manually track this information.
Mobile app. Available for both iOS and Android devices, FreshBooks' app includes nearly all of the features found on the browser version of its software. You can track billable time, take pictures of receipts and record expenses, create and send invoices, chat with clients, and accept payments.
FreshBooks has made some significant updates to its software recently, adding double-entry accounting to its mid- and top-tier plans, and announcing that bank reconciliation features will soon be available. You can now create a chart of accounts, and run balance sheet, general ledger and trial balance reports.
Here are a few more notable features:
Expense tracking. Using the app, you can photograph receipts and log them as expenses. You can then categorize them, connect them to transactions imported from your bank account or credit cards, and mark them as billable so you can add them to invoices. Expenses can be attached to projects or clients so you can see what you're spending, helping you stay on budget.
Project management and time tracking. FreshBooks can serve as the hub for your projects. After inviting contributors, clients, and employees to projects, you can share files, discuss the project, and set deadlines. Your contributors and employees can track their time, allowing you to easily monitor the hours spent on a project. You can also bill clients for hours tracked and expenses incurred on their projects.
Integrations. Nearly 80 apps and integrations are available for FreshBooks, allowing you to add features or connect FreshBooks with other business programs you already use for analytics, scheduling, marketing, tax help and more.
User roles. When you add users to your account, you assign them a role that determines what features they can access. Business partners can do everything except add or remove apps and integrations. Accountants can access your dashboard, reports, invoices and expenses. Employees can access projects, track their time and additional expenses. Contractors are a little different in that they have their own account. With their account, contractors can only see the projects you've invited them to and track their time against those projects.
FreshBooks Pros
FreshBooks describes itself as a "simple and intuitive" cloud-based accounting application that's easily accessible across all your devices. We tried the software ourselves. Signing up for a trial account took just a few minutes. The signup process doesn't require a credit card – you simply enter your email address and password, then check your email and click a link to verify the setup.
The home screen has an uncluttered layout, with navigation to everything you need on one screen. The left sidebar has easy access buttons for the dashboard and key functions, such as invoices, estimates, clients, expenses, projects, and time tracking. It also has a Create New button on the dashboard, a shortcut that lets you quickly create new invoices, estimates, client profiles and expenses. Each screen has a box at the top of the page with tasks, tips or videos to help you get started. Overall, we found the FreshBooks as easy and intuitive to use as the company claims it is.
It's easy to create invoices, view invoice payments and handle all your standard tasks. FreshBooks offers great functionality, which is a big plus for service-based businesses sending invoices to clients. Businesses want to focus on work, not problems with accounting software. A simple platform from FreshBooks makes this a more realistic possibility for small businesses that regularly send invoices.
FreshBooks Cons
Although FreshBooks offers the best invoicing features for small businesses, it isn't without its drawbacks. For instance, it lacks vendor, inventory-management and purchase-ordering features, so it isn't well suited for businesses with inventory. Rather, it's designed for service- or project-based agencies and includes time-tracking and project management tools.
Another drawback of the application is that you can't view reports or manage team members from the app. While you could use the browser on your phone or tablet to access your FreshBooks account to do this, it's inconvenient if you're on the go.
FreshBooks' mobile app isn't yet available for the Apple Watch or Android-powered smartwatches.
Last, although document customization couldn't be easier, with only two templates and two font choices, it provides fewer options than most of its competitors.
Customer Support
FreshBooks offers customer support by phone, email and in-program live chat. Its representatives are friendly and knowledgeable. When we called, representatives responded quickly and answered our questions thoroughly, without pressuring us to upgrade our trial account. They also volunteered helpful links where we could find more information and encouraged us to sign up for the company's weekly webinar. Their focus was ensuring that we understood the software.
Support isn't available 24/7, but it has extended weekday hours: Mondays through Fridays from 8 a.m. to 8 p.m. ET. There are also resources to show you how to use the software if the customer support isn't available.
The company's website is comprehensive and answers to basic questions can be easily found. These include a searchable knowledgebase, a free webinar, a blog with helpful accounting and business tips, and free e-books.
Ready to choose an accounting software solution? Here's a breakdown of our complete coverage:
Image Credit: AndreyPopov / Getty Images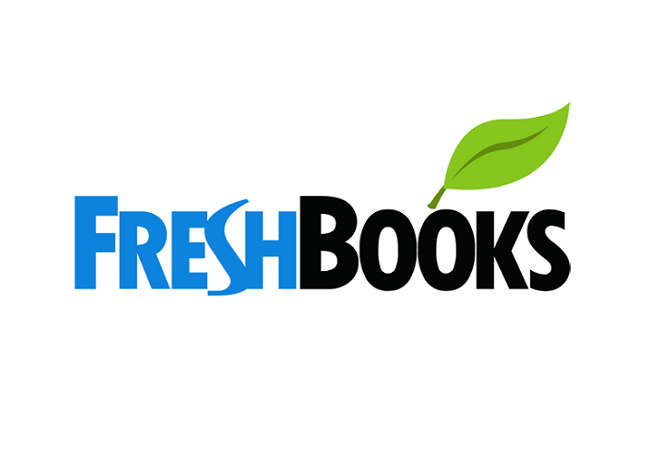 FreshBooks Accounting Software
Best Accounting Software and Invoice Generators of 2021
The Verdict
FreshBooks is our choice as the best small business invoicing software because it is affordably priced, simple to use, and it has a feature-rich platform that allows users to quickly and easily send invoices and accept payments.
Simone Johnson is a business.com and Business News Daily writer who has covered a range of financial topics for small businesses, including on how to obtain critical startup funding and best practices for processing payroll. Simone has researched and analyzed many products designed to help small businesses properly manage their finances, including accounting software and small business loans. In addition to her financial writing for business.com and Business News Daily, Simone has written previously on personal finance topics for HerMoney Media.