Gusto Payroll Software Review

Chad Brooks
Business News Daily Staff
Updated Aug 24, 2022
Gusto can serve only your payroll requirements or all of your payroll- and HR-related needs.
With this software, you can run payroll in a few simple steps.
Gusto's base fees are between $40 and $80 per month.
This review is for small business owners who are considering using Gusto as their online payroll service.
After conducting extensive research and analysis, we recommend Gusto as the 2021 best online payroll service with added HR tools. What makes Gusto stand out is that it can serve dual roles. First, and most important, it handles all of your payroll processing and payroll tax responsibilities. In addition, it can fulfill many of your human resources needs, thanks to a number of additional tools and access to HR pros who can guide you through all types of situations. This is a huge benefit for small businesses that don't have dedicated HR teams. Gusto is also easy to use and has excellent customer service.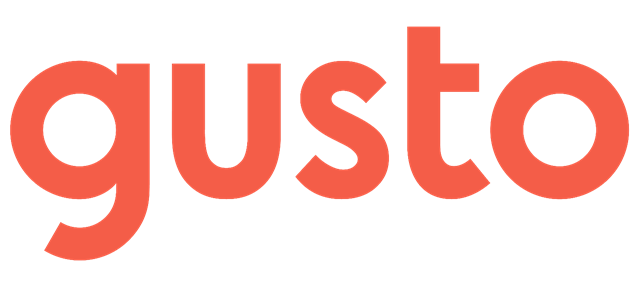 Gusto Payroll Software
The Verdict
Gusto is our choice for the best payroll service with added HR tools because it offers service plans that include a number of human resources services, such as access to an HR professional who can provide advice on all HR-related issues.
To learn how we selected the best payroll software providers, read all of our reviews.
Editor's note: Looking for information on payroll systems? Use the questionnaire below, and our vendor partners will contact you to provide you with the information you need:
Gusto Service Plans and Cost
Gusto offers four service plans for businesses with full-time employees: Basic, Core, Complete and Concierge. All four plans include all payroll and tax services, and allow you to pay W-2 employees, 1099 contractors and freelancers. The plans vary in the HR services they include. Each plan has a monthly base fee and a monthly per-employee fee. Here is a little about each plan:
Simple: This plan costs $40 a month, plus $6 per employee/contractor per month. It includes full-service payroll, employee self-service, workers' compensation administration, four-day direct deposit and paid-time-off (PTO) policies.
Plus: This plan has a monthly base fee of $80, plus a monthly per-employee fee of $12. It has all of the features of the Simple plan, plus onboarding services, accounting and time tracking integration, the ability to run payroll on autopilot, two-day direct deposit, and health insurance administration.
Premium: Custom pricing. It offers everything in the Plus plan, plus access to Gusto's HR professionals, HR compliance help, employee relations advising, and an HR resource center for help with employee handbooks, job description templates, HR guides and policy templates.
Gusto also offers a Contractor plan for businesses that don't have any full-time employees. There is no monthly base fee for this plan; you pay $6 per contractor per month. The plan includes unlimited contractor payments, contractor self-service options, and 1099 forms and filings. 
There are no contracts with Gusto. You pay for the service on a month-to-month basis and can cancel at any time.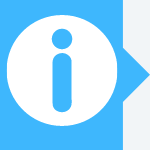 Key takeaway: Gusto offers four main service plans that range from $40 to $80 per month, plus monthly per-employee fees of $6 to $12. The company also offers a plan for businesses that use only contractors (rather than full-time employees). No service contracts are required.
Gusto Features
Gusto offers a wide range of payroll features that small businesses will find especially valuable. For example, you can run as many payrolls as you want each month for no extra cost. Unlimited payroll gives you the freedom to pay everyone when you want instead of syncing all your staff – whether they are full-time, part-time or independent contractors – on the same schedule.
Gusto allows you to pay your employees and contractors via direct deposit, printed check or prepaid debit card.
One nice aspect of the system is the autopilot setting, which runs your payroll automatically each pay period without requiring any special input.
In addition to handling payroll, Gusto takes care of all your payroll tax responsibilities. The company automatically calculates, pays and files your local, state and federal payroll taxes. At the end of the year, the service generates and sends all of your employees and contractors their W-2 and 1099 forms.
Gusto integrates with a wide selection of accounting, time tracking, point of sale, business operations, learning development, tax preparation, hiring, banking and expense management software and tools. Integration options include QuickBooks, QuickBooks Online, FreshBooks, Xero, TSheets, When I Work, Deputy, Paycor Scheduling (formerly Ximble), Boomr, Clover, Shopify, Hubstaff and Expensify.
If you need additional HR support, Gusto can fill a lot of your needs. The company's HR resource center includes custom employee handbooks, job description templates, HR policy templates and proactive compliance updates. You also have access to organizational charts, onboarding tools and employee surveys.
A huge bonus with the Concierge plan is the ability to connect with certified HR professionals who can guide you through all sorts of people management situations.
Another available service is a college savings plan. Gusto partners with Gradvisor to offer 529 college savings plans that integrate with the payroll service. The 529 contributions automatically sync with the Gusto system, so there's nothing to update. In addition, employers have the option to offer company contributions.
Other add-on services include workers' compensation and health insurance administration, onboarding programs, and 401(k) retirement plan administration.
Since the onset of the COVID-19 pandemic, Gusto has released several new features designed to address the new challenges employers are facing. These features, initially released in June 2020, focus on rebuilding and growing small businesses at a time when the economic fallout of the pandemic and mass migration toward remote work has shook up the business landscape.
Gusto has particularly improved tools around onboarding, allowing the secure sharing of digital documents and sensitive data, like tax forms. Small businesses can also leverage improved third-party integrations with popular services such as Slack, Zoom, Asana and Dropbox.
The ability to seamlessly connect various business software is more important than ever. Before, it was a matter of competitive advantage; integrated software could contextualize and pool more data, leading to better insights and decision making. Now, though, software and a strong digital infrastructure are imperative for success, especially for businesses adapting to a distributed workforce.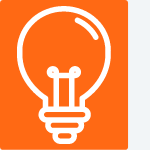 Tip: Gusto offers all of the features and tools businesses look for in a payroll service, including the ability to handle all payroll processing and payroll tax responsibilities. The service's higher-tier plans also provide a wide selection of HR tools, including access to an HR resource center and HR professionals who can provide one-on-one assistance.
Ease of Use
As a cloud-based system, Gusto doesn't require you to install or maintain any software. The system's online portal is mobile-friendly, accessible from any smartphone or tablet, and easy to navigate.
The Gusto dashboard shows a to-do list, important updates and upcoming activities. The homepage also walks you through the entire process of setting up the system, which includes entering a company address, adding employees, setting up federal and state taxes, linking and verifying your bank account, and configuring the payroll schedule.
To run payroll, you enter the number of hours each employee worked, vacation or sick days they took, bonuses or commissions they earned, and expense reimbursements. You then submit the payroll and receive confirmation that the money is going to your employees or contractors via direct deposit. At that point, you can also print out any necessary checks.
To add employees or contractors to the system, all you need are their names, email addresses and pay rates. You then have the option to fill in additional details, such as Social Security numbers, home addresses, and tax withholding and bank information. You can also use the employee self-onboarding feature, which allows employees and contractors to enter all of that information on their own.
All employees – full-time, part-time and contract workers – can log in to the system to review their digital paystubs and get their year-end tax forms. These are lifetime accounts, giving employees access to their information even if they move on to new employers.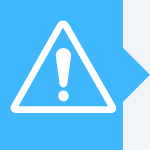 Did you know? Gusto is simple to use, and you can run payroll in a few easy steps. Employees can also review paystubs and year-end tax forms.
Customer Service
Gusto representatives are available for support by phone and email Monday through Friday between 8 a.m. and 8 p.m. ET. Gusto also has a complete library of resources on its website – including a full list of articles, videos and webinars – with tips for both using the payroll system and running a small business.
To get a feel for the type of support Gusto provides, we called and emailed the company numerous times, posing as a new business owner. Though we did have to wait on hold to speak with someone during one of our calls, all of the other times we reached out to Gusto, our calls were answered immediately. During our conversations, the representatives gave clear and detailed answers to all of our questions. At the end of each call, we had a strong understanding of how the system works, the services it provides and how much everything costs.
At no time did any of the representatives try to push us to sign up for the service. Some of the other payroll providers we contacted quickly tried to get all of the specifics about our company and quote us prices. Gusto, however, seemed focused on making sure our needs were met first.
We were also happy with the prompt response we received when we contacted the company via email. All of our emails were returned within a couple of hours and included detailed and helpful answers to our questions.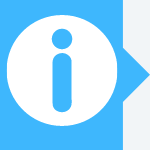 Key takeaway: Gusto provides customer support on weekdays between 8 a.m. and 8 p.m. ET, and we were happy with the prompt, respectful and helpful service we received.
Limitations  
We were disappointed to find that Gusto is not an accredited member of the Better Business Bureau, and the company has a D- rating. As of December 2020, Gusto had 29 complaints filed against it in the past three years.
Another potential downside of Gusto is the cost. While the cheaper plans are in line with plans from other payroll services, Gusto's higher-tier plans are more expensive. However, it is important to remember that those more expensive plans serve multiple roles for your business, and signing up for the upgraded plan is certainly cheaper than hiring a full-time HR professional.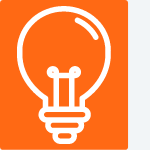 Tip: Some downsides of Gusto are that it has a poor rating with the Better Business Bureau and that the higher-tier plans are expensive.
Ready to choose a payroll service? Here's a breakdown of our complete coverage: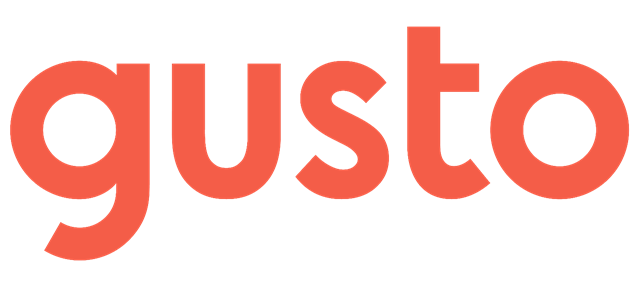 Gusto Payroll Software
The Verdict
Gusto is our choice for the best payroll service with added HR tools because it offers service plans that include a number of human resources services, such as access to an HR professional who can provide advice on all HR-related issues.

Chad Brooks
Business News Daily Staff
Chad Brooks is a writer and editor with more than 20 years of media of experience. He has been with Business News Daily and business.com for the past decade, having written and edited content focused specifically on small businesses and entrepreneurship. Chad spearheads coverage of small business communication services, including business phone systems, video conferencing services and conference call solutions. His work has appeared on The Huffington Post, CNBC.com, FoxBusiness.com, Live Science, IT Tech News Daily, Tech News Daily, Security News Daily and Laptop Mag. Chad's first book, How to Start a Home-Based App Development Business, was published in 2014.