A professional employer organization can help small and midsize businesses access the tools, services, and benefits to help their company and staff grow. For SMBs trying to choose a PEO service, it is important to understand what a PEO is, the pros and cons of the service, and how it might be able to help your business.
What is a professional employer organization?
PEOs partner with businesses to provide payroll, benefits and human resources support. They operate under a co-employment model, meaning you will still have control of all your employees, but they legally appear on the PEO's books for tax and compliance purposes.
There are several advantages to working with a PEO, such as sustained growth and saved time. As your business expands and the demands of growth weigh on your day-to-day responsibilities, PEOs can take time-consuming, routine processes off your plate.
"Of the current clients we randomly surveyed, 98% said they'd recommend a PEO to another small business," said Pat Cleary, president of NAPEO.
NAPEO – the National Association of Professional Employer Organizations – represents PEOs' interests and studies the PEO industry. Its most recent whitepaper had some major findings for small business owners, including that SMBs that partner with PEOs are more profitable and grow faster.
Small business owners "worry about growth," Cleary said. "Companies that use a PEO – 14% higher growth there."
There are many reasons to consider working with a PEO, from improved payroll processes to more attractive benefits. These companies can be a game-changer for an SMB, helping it attract new workers and grow as a business. Before you try to determine which PEO is right for your company, though, it's important to understand what a PEO is and how it serves small businesses.
Editor's note: Interested in learning more about a PEO for your business? Fill out the below questionnaire to be connected with vendors that can help.
What is the co-employment model?
The PEO industry is big – NAPEO says there are roughly 900 PEOs operating in the U.S. Of those, about 250 are NAPEO members, which covers about 90% of the total market, according to Cleary.
The backbone of all these organizations is the co-employment model. Under this model, your employees appear on the PEO's books.
However, make no mistake – you have full managerial oversight of your employees and business. You decide whom to hire and fire, and you manage your employees' day-to-day responsibilities. The PEO you partner with does not influence your workers' pay, benefits access or day-to-day business decisions. Instead, it handles all the legal, compliance and HR policy tasks that you define.
Employees have to appear on the PEO's books for compliance and tax reasons. Otherwise, the co-employment agreement likely won't have any impact on your business.
"The PEO handles all the non-revenue-generating paperwork and other activities that prevent a small business owner from growing their business," Cleary said.
While your staff may appear on the PEO's books as its legal employees, the PEO does not influence your business decisions or have any control over your employees.
What does a PEO provide?
PEOs provide a wide range of services. You can work with an organization that gives you a full bundle of services, which usually include HR, payroll, benefits, and risk and compliance services – or you can work with a PEO that will build a plan specific to your business. Most PEOs require you to enroll in their payroll services, at least.
PEOs usually don't operate on long-term contracts. Generally, they just require a 30-day written notice if you need to cancel services, and only some add on cancellation fees. If you're interested in working with a PEO, you can usually find a flexible service that can give your business exactly what it needs.
Some services may vary by PEO, but all PEOs should offer some coverage in the four main areas: payroll, benefits, human resources and risk management. Here are the main features and services that the best PEOs services provide:
HR management
Section 125 plans
Payroll administration and processing
Safety programs (OSHA compliance)
Training and development
Recruiting and outplacement support
Government compliance
Tax compliance
[Read Related: PEO VS Insurance Broker]
EOs provide many services that can keep your business running smoothly and boost employee morale, including benefits administration, payroll processing, government compliance, and recruiting support.
How could a PEO benefit your business?
The benefits of a PEO depends on your business's needs. NAPEO researches small business needs to understand how PEOs are serving their clients. A recent study featured on the NAPEO website found that small businesses that partner with a PEO grow 7% to 9% faster. They also have lower turnover rates and are 50% less likely to go out of business.
In NAPEO's research, according to Cleary, it has found that survival is one of the top concerns for small business owners in the U.S. Working with a PEO means partnering with an organization that can help you not only stay in business but grow.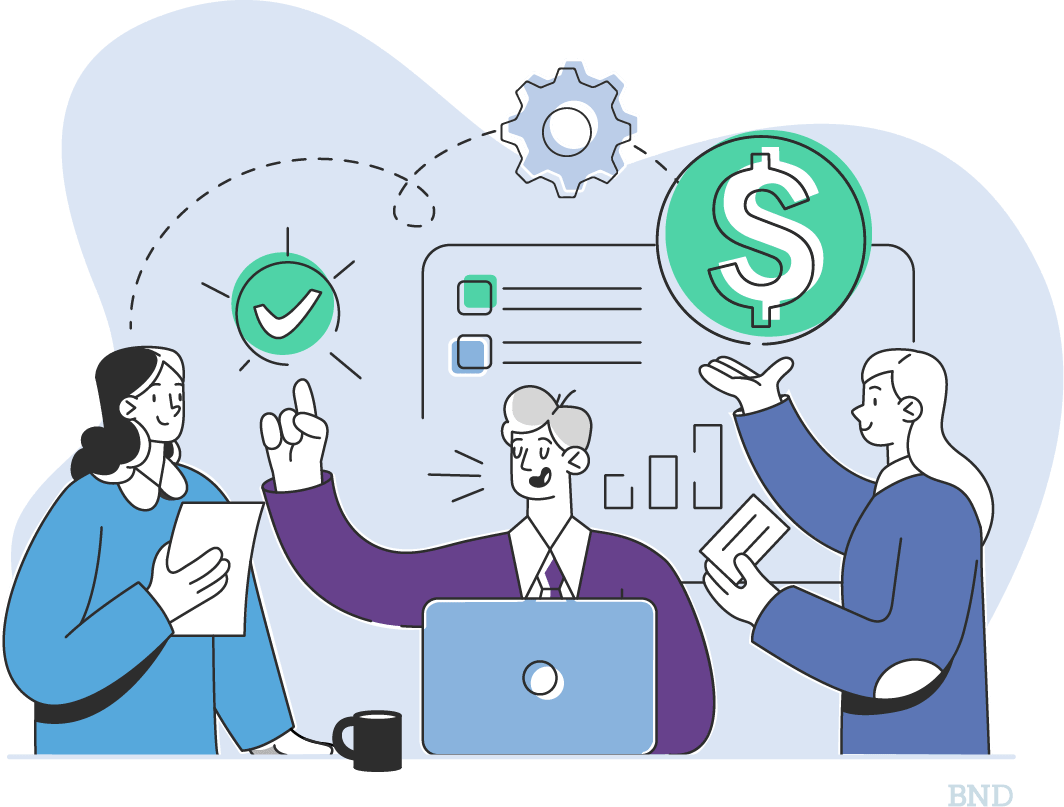 "Any small business that honestly looks at what they're paying now on all these services, by putting them all under one roof, they're going to get efficiencies from that," Cleary said.
Pros and cons of PEOs
If you're still unsure whether to hire a PEO or HR professionals separately, these pros and cons can help you weigh the decision.
Pros of PEOs
They are a convenient one-stop shop. PEOs relieve you of all HR-related responsibilities, from finding retirement plans to managing employee paperwork, in compliance with government regulations.
They can secure better rates on benefits. Since PEOs negotiate for benefits, such as medical insurance, on behalf of all their clients, they can bring down the price for you.
They give you access to expert advice. PEOs have many experts at their disposal, including lawyers and HR professionals. This means that you'll have broad access to experts who can answer questions essential to your business.
Cons of PEOs
The pricing can be difficult to calculate. PEOs can be an affordable way to access valuable business services, but they can get expensive quickly, depending on how many employees you have and how many of the PEO services you want.
They may limit your choice in insurance and benefit providers. PEOs are well-rounded organizations that come with options for insurance and retirement plans. However, the PEOs have long-standing relationships with these insurance and employee benefit vendors, which may impede your choices.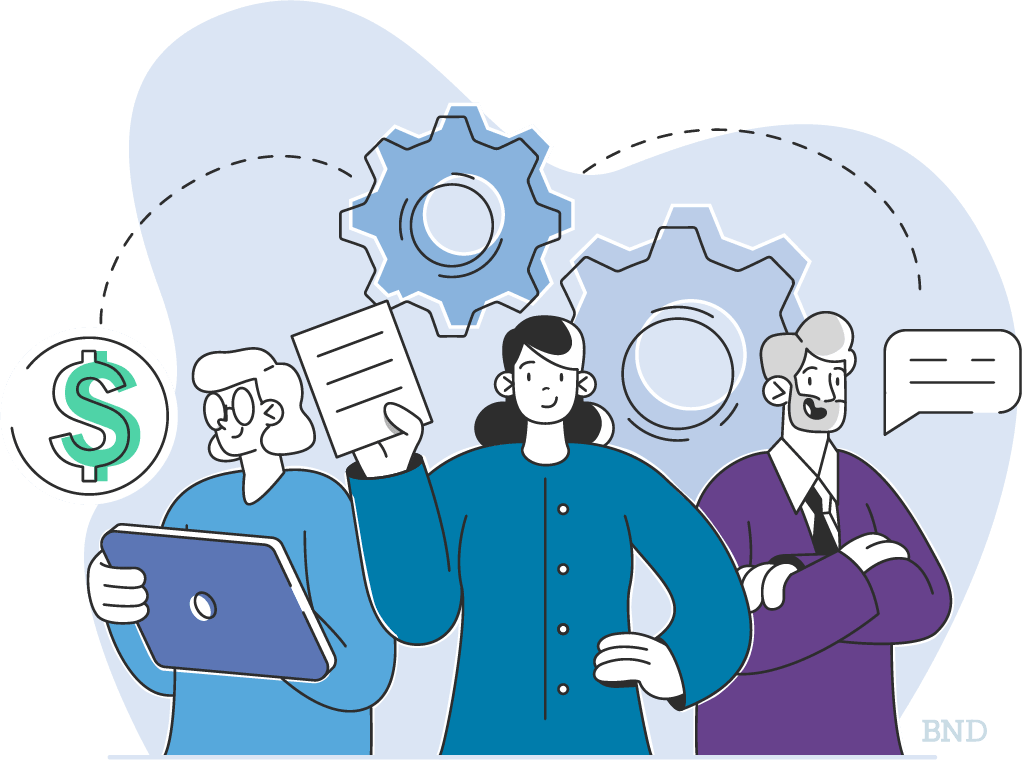 They are not dedicated to your company. A PEO has multiple clients. This can impact how you and your employees get answers to pressing questions about paychecks, insurance, and other HR issues.
[Read Related: What's the difference between a PEO and an Employer Record]
PEOs take a lot of HR responsibilities off your plate, while providing expert insight and excellent rates on benefits. However, you might not always get quick answers to your questions or the benefit choices you want.
How much does a PEO cost?
PEOs structure their costs in two main ways: percentage of payroll or per-employee, per-month (PEPM) models.
Under the first model, the PEO charges a percentage of the amount of payroll it processes for your company in a pay period, including taxes, workers' comp, and employment practices liability insurance. This percentage can range from 2% to 12%. An administrative fee is often added on top of this percentage. 
PEPM structures assign a flat fee per employee each month. This monthly per-employee fee ranges from $40 to $160.
[Read Related: Part Time Jobs with Benefits]
What is the difference between PEO and in-house HR?
PEOs are intended to complement or expand the capabilities of your current human resources setup. They do not replace this staff, but enhance the team. This is because a PEO can provide the bargaining power and access to benefits that larger companies often get. They can also shore up a smaller staff's capabilities in various areas, such as in addressing conflict. Your current HR staff might not have that kind of reach or expertise, and that's OK – the PEO's purpose is to expand, not replace, your current infrastructure.
PEOs expand the capabilities of your in-house HR staff in any areas where they might lack resources or experience.
Stella Morrison contributed to the writing and research in this article. Some source interviews may have been conducted for a previous version of this article.