Oasis Review
Oasis provides flexible contract and pricing options for small businesses, making it ideal for startups and other newer companies.
It is backed by Paychex, a major HR outsourcing, payroll and PEO company, which means partnering businesses have access to a wide range of services.
Oasis provides tailored plans based on certain industries, making a flexible, custom PEO option for certain small businesses.
This review is for small business owners looking to learn more about the features, costs, and pros and cons of Oasis' PEO services.
We recommend Oasis, a Paychex company, as the best professional employer organization (PEO) for startups. Oasis has flexible plans that allow startups (with at least five employees) to get exactly what they need from a PEO. One of the major challenges for startups is scaling to effectively meet the needs of your employees and to effectively (and smoothly) run your company. By partnering with a PEO like Oasis, you can take internal support for human resources, payroll administration and employee benefits off your plate. Because Oasis is a major PEO provider accredited by the IRS, the Employer Services Assurance Corporation (ESAC), and the Better Business Bureau (BBB), you can rest assured about the quality of services and benefits throughout your time with the company, regardless of your business's size.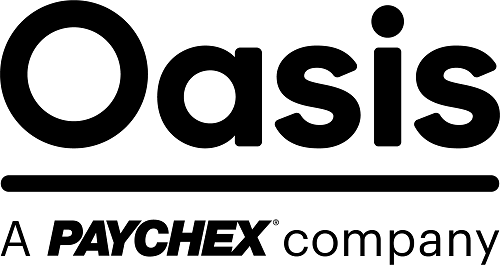 Oasis
The Verdict
Oasis offers a flexible contract and pricing structure, as well as extensive online and onsite training resources ‒ it's our pick as the best PEO for startups.
Oasis Pricing
You must have a minimum of five employees to be eligible for Oasis' PEO services. You also will be asked to commit to Oasis for a full year; however, you can cancel at any time with a 30-day written notice.
Oasis provides a bundled package of PEO services; you can mix and match additional services to tailor your own PEO solution. This is a major advantage for startups and growing companies that don't want to commit resources to pay for services they will not use.
[Read Related: How to Find a Professional Employer Organization]
Ease of Use
One of the biggest advantages of partnering with Oasis is its ease of use. The company offers online demos, where new users can learn about the applicant tracking, employee onboarding, performance management, and time and attendance features. Its cloud-based platform and mobile app are both easy to access, so you and your employees can view payroll and HR information whether you are in the office or working remotely.


Another advantage of using Oasis is that its parent company is Paychex, a major payroll, PEO and HR outsourcing company. This relationship opens up access to certain services that may not otherwise be available through other PEOs. Here are some of the services Oasis can offer your small business:
Employee training
Employee termination assistance
HR consulting
Group health insurance plans
Employee assistance
Section 125 plans
Retirement plans
Automated benefits renewal
Automated benefits record keeping
Direct deposit for employees
Payroll tax administration
Online employee self-service
Wage garnishment features
OSHA compliance
Employee handbook creation
Form 5500 filing
Workers' compensation insurance
New-hire reporting
Tip: Rather than choosing a PEO bundle, which may include features your employees don't need, paying for services a la carte, or individually, can be a smart, budget-friendly way to work with a PEO without committing to a long-term, expensive deal.
Oasis Features
Oasis is a great option for startups that want a PEO that understands their needs and can provide solutions specific to the industry the business is based in. Oasis specializes in PEO solutions for businesses working in architecture, banking, country clubs, financial services, franchises, hospitality, law, light manufacturing, property management and retail. It offers bundled services like HR administration, employee benefits, payroll, risk and compliance management, and employee training, with the option to add features, like master medical or workers' compensation policies.


| | |
| --- | --- |
| HR administration | Oasis is backed by Paychex, so it offers an extensive HR administration suite. |
| Employee benefits | Oasis' co-employment model provides small businesses access to health, dental, and vision insurance; 401(k) retirement plans; prepaid college savings plans; health savings accounts; flexible spending accounts; and an employee assistance program. |
| Payroll processing | Oasis can process your payroll and handle your payroll tax needs. |
| Risk and compliance | Oasis provides extensive risk and compliance features, including helping you develop safety programs and adhering to OSHA requirements. |
| Employee training and development | With Oasis, you can offer your employees extensive training materials. |
HR Administration
Oasis can manage all of your administrative HR tasks; it can help you create an employee handbook, draft workplace policies, create job descriptions, recruit and onboard employees, handle new-hire reporting, advise you on return-to-work programs, and assist you with employee termination.
Employee Benefits
Since Oasis is a Paychex company, it can provide Fortune 500-level employee benefits, including health insurance, vision insurance, dental insurance, 401(k) retirement plans, prepaid college funds, HSAs and FSAs, commuter plans, employee assistance programs, and health and wellness coaching.
Payroll Processing
Oasis manages all of your payroll processing. You can choose your pay schedule and pay employees via direct deposit or pay cards. It also handles payroll tax compliance for you. Additionally, with Oasis's software, you can track employee time and attendance and paid time off.
Risk and Compliance
Oasis can help your business stay up to date with laws and regulations; it offers workers' compensation insurance, safety training for your employees, OSHA and ACA guidance, and return-to-work programs.
Employee Training and Development
Oasis provides one of the best training programs of any PEO we reviewed; it has online books, videos, and courses on professional development, soft skills, computer and technical skills, HR, workplace safety, and conflict management.
Key takeaway: Oasis provides all of the key services businesses look for when partnering with a PEO, including top benefits, payroll processing, employee training, and risk and compliance.
PEO Setup
Setup begins with your Oasis HR representative. He or she will help you get set up in the software. This person will be your point of contact for all your HR, payroll and benefits-related services. This individual can also put you in touch with other Oasis and Paychex experts, should your business need more support.


Oasis is accredited by ESAC and the IRS. Oasis is also accredited by the BBB and has an A+ rating. This rating is higher than many other PEOs we reviewed.
Customer Service
Oasis has a slightly different structure versus other PEOs regarding how you can reach the company's experts. Rather than having designated representatives for each area of the PEO model – risk management, payroll, benefits administration, HR consulting – like Insperity offers, for example, Oasis provides you with two key people to help you with all areas of your account. You'll work with an HR generalist and a payroll account manager to streamline your PEO services.
Drawbacks
Oasis, like many other PEOs, requires you to have at least five employees to be eligible for its services. This is a common requirement among PEOs, but startups are less likely than other businesses to meet this requirement. If you have fewer than five employees, you will need to look for another PEO or wait until you hire more employees to sign up with Oasis.
Another downside is that Oasis doesn't provide pricing information online. While this practice, too, is standard in the PEO industry, some providers, like Justworks, are more transparent with their pricing.
Summary
We recommend Oasis for:
Startups looking for immediate HR support
Business looking for industry-specific services
Businesses with at least five employees
We DON'T recommend Oasis for:
Businesses with fewer than five employees
Businesses that prefer separate contacts for their company's HR services
Image Credit: fizkes / Gety Images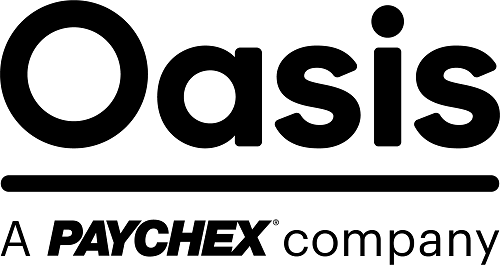 Oasis
The Verdict
Oasis offers a flexible contract and pricing structure, as well as extensive online and onsite training resources ‒ it's our pick as the best PEO for startups.

Skye Schooley
Business News Daily Staff
Skye Schooley is a staff writer at business.com and Business News Daily, where she has written more than 200 articles on B2B-focused topics including human resources operations, management leadership, and business technology. In addition to researching and analyzing products that help business owners launch and grow their business, Skye writes on topics aimed at building better professional culture, like protecting employee privacy, managing human capital, improving communication, and fostering workplace diversity and culture.