Happy, engaged employees tend to be more productive and creative – and less likely to quit. While businesses should always strive to provide fair and competitive compensation, employee happiness isn't just about money. Employees genuinely appreciate the opportunity to make a difference and be recognized for their contributions. 
How do you keep employees happy without a raise?
Beyond pay raises, experts advise the following 12 practices for keeping employees happy and engaged.   
1. Prioritize work-life balance to keep employees happy.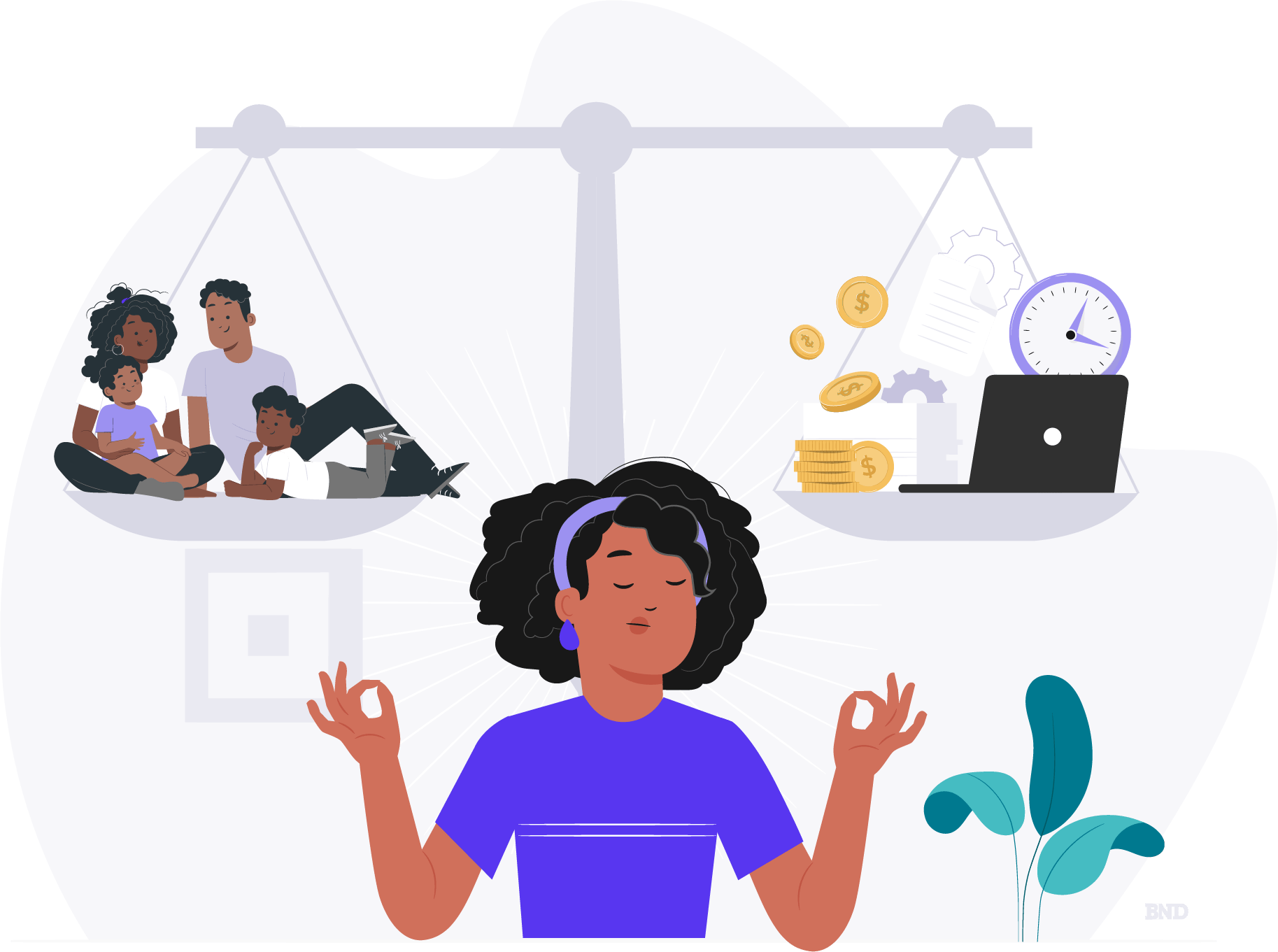 Helping employees improve their work-life balance is key to ensuring happiness. "To engage the workforce and remain competitive, it's no longer sufficient to focus solely on benefits. Top employers create an environment where employees feel connected to the organization and have a positive work experience that's part of a rich, fulfilling life." – David Ballard, scientific advisor for Workforce Mental Health
2. Make employees part of the big picture to keep them happy.
Employees want to be part of something significant and meaningful. "The best benefit you can provide to your employees is the opportunity to make a difference through their work and help guide the company's course. Benefits such as clear and frequent communication on company happenings, individual and department direction, and big-picture company direction make all the difference in employee happiness." – Anthony Smith, CEO and founder of Insightly
3. Be transparent and honest to keep employees happy.
Communicating with employees transparently and honestly shows respect. "Feedback and the ability to understand employee concerns is important, but what you do after is critical to retention. You should always be transparent by sharing what you've learned and a course of action for addressing the issue. Transparent communication and a simple acknowledgment that we heard you can go a long way." – Laura Grieco, director of human resources at Steady
4. Offer more vacation time to keep employees happy.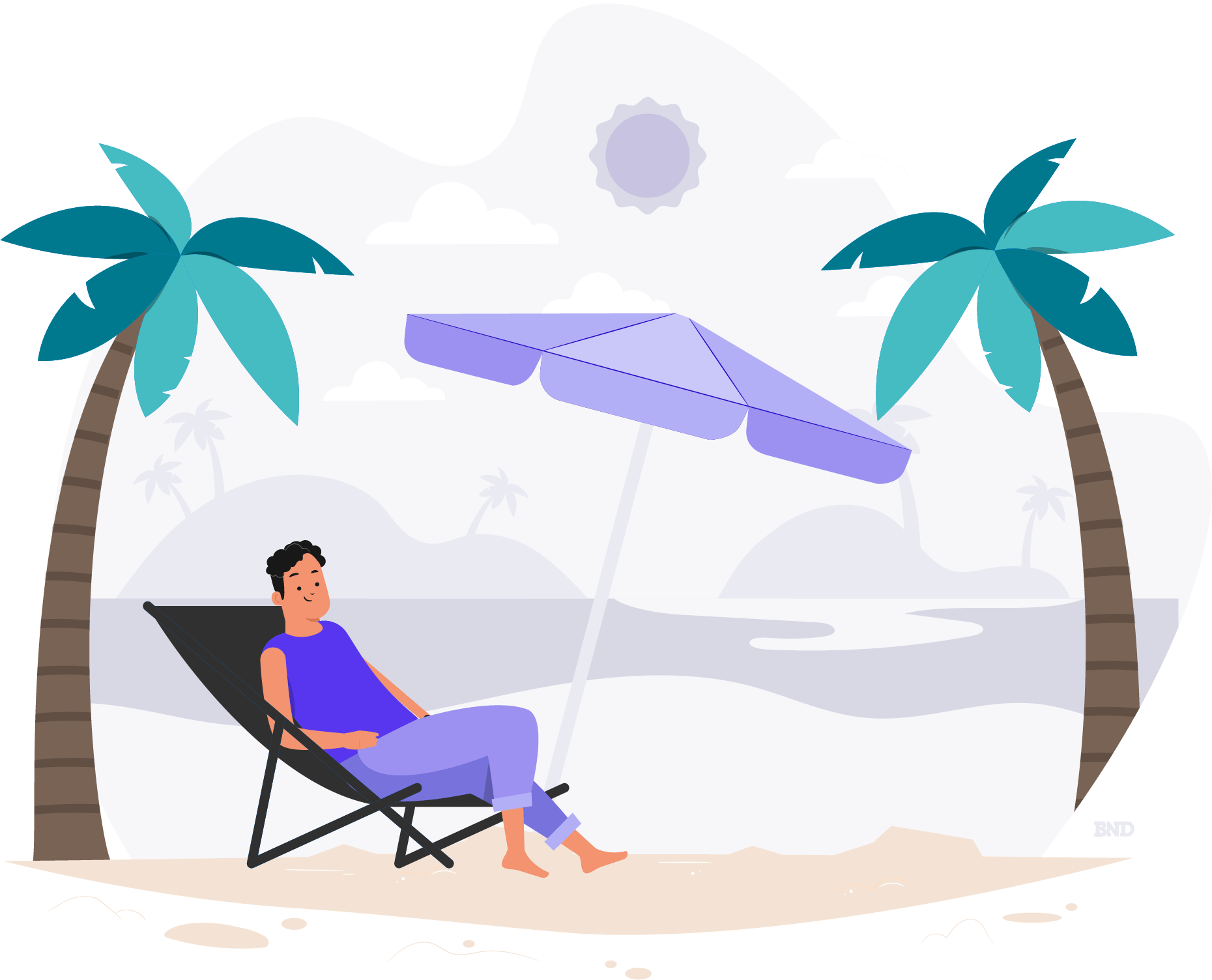 Additional vacation time or a generous paid time off (PTO) policy will appeal to many employees. "Reward your highest performers with incremental vacation days. These employees are your superstars, so you can be confident they will get their work done as well as enjoy a few extra days of well-deserved time off with family and friends." – Stacia Pache, founder and CEO of ItBandz
5. Encourage communication in common areas to boost happiness.
Employee breaks can boost productivity, and creating a space for communication and collaboration can foster teamwork. "Businesses should take steps to create spaces where employees can easily communicate and share ideas. Casual conversations in the break room can become collaborative conversations. Make it inviting and effective, with nice furniture, tables, and snacks and beverages, if possible." – Tom Heisroth, consultant
6. Create a career pathway to keep employees happy.
Encouraging professional development can reassure employees they have a path forward with your organization. "It's critical for businesses to have regular career planning discussions with their employees. As part of training and development, make sure employees are aware of the different types of career paths or job opportunities throughout the company." – Maria Kraimer, human resources professor at Rutgers University
7. Promote a positive work environment to keep employees happy.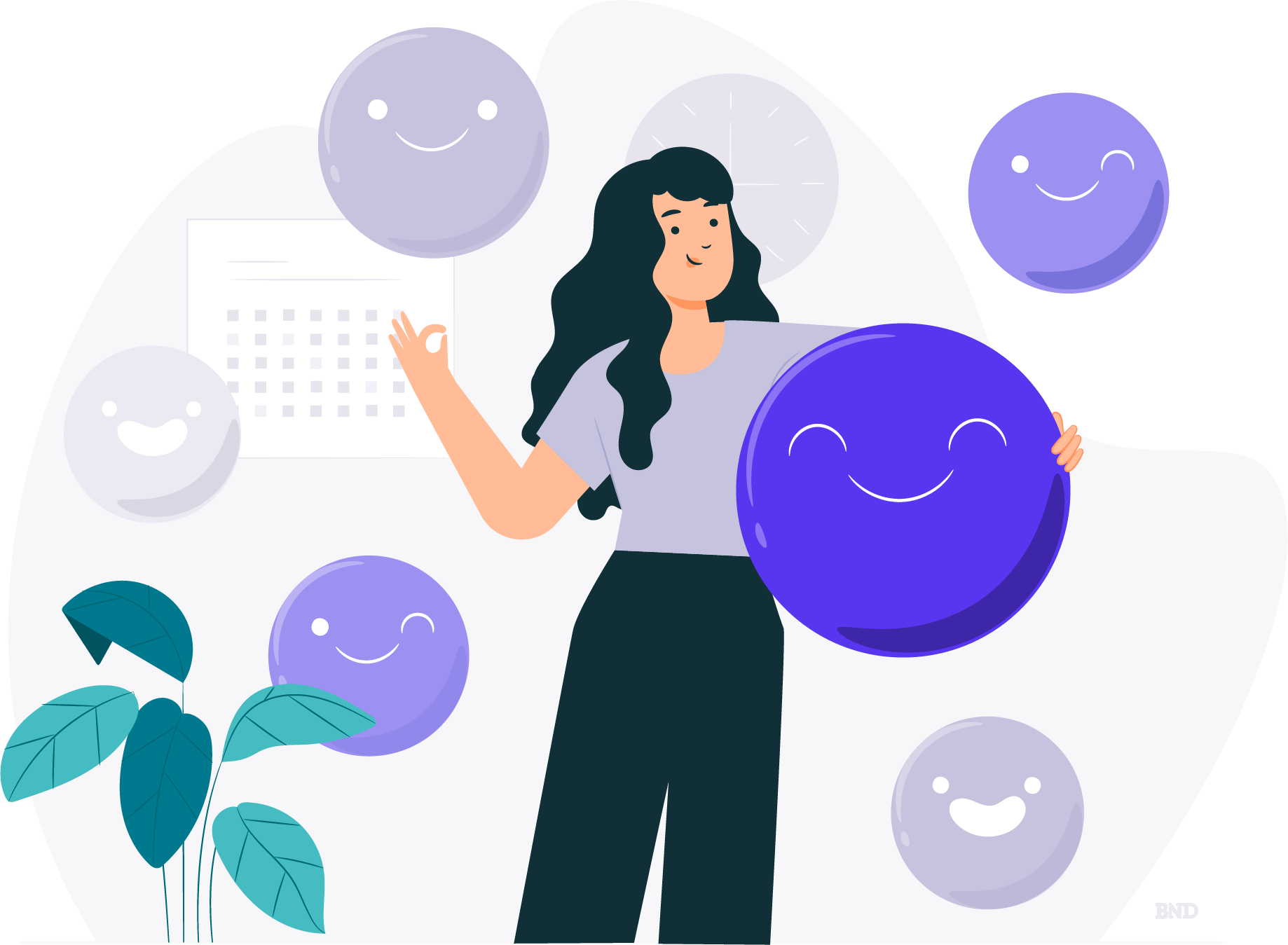 Company culture is crucial to employee happiness. "Happy employees make for a happy company. Within the office, we'll publicly acknowledge accomplishments, provide a group lunch, reserve a prime parking space or change a title. We'll also help employees to grow and develop, whether by taking on new desired responsibilities or challenges, taking courses to learn new skills, or furthering knowledge of the company by traveling on company business trips." – Jakki Liberman, president of Bumkins
8. Build up employees to boost their happiness.
Continually empowering employees helps establish and maintain happiness. "If you're looking to keep an employee by giving [them] a raise, it's already too late. Find people who share the operational values of your organization from the outset, test for fit early and allow growth opportunities to express that value." – Zachary Watson, associate at Greenberg Gross LLP
9. Set an example to keep employees happy.
Good leaders set an example and set the tone for office culture. "One can't underestimate the importance of walking into the office as the boss with a smile on my face and making sure I give the same feeling of importance to everyone." – Jon Sumroy, business consultant and strategic advisor at Poseidon Holdings Ltd.
10. Always say thank you to preserve employee happiness.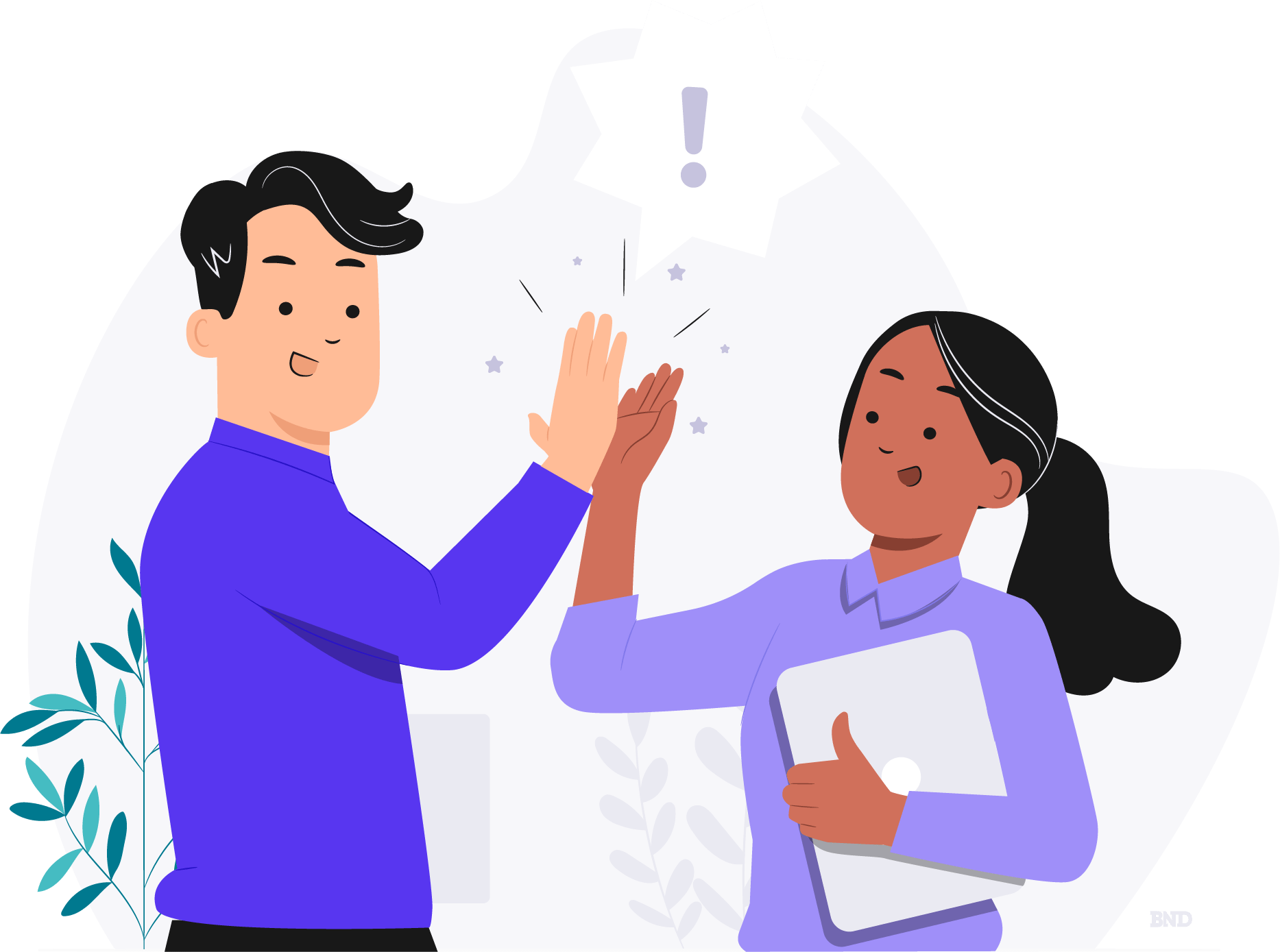 Don't underestimate the power of recognition and thanking employees for a job well done. "In my experience, employees rarely become unhappy or leave solely over money. When they do become disenchanted, it is usually because they don't like their boss, aren't engaged or feel like they have stopped learning. A positive culture and workplace environment helps a lot, as it encourages teamwork and communication, increasing engagement and opportunities for teammates to learn from each other. We also do periodic shoutouts to people at all levels of the organization for great work or superior effort. These kudos cost nothing but provide important public recognition for a job well done, effectively compensating people in the form of social currency, which is highly valued." – Gary Beasley, co-founder and CEO of Roofstock
11. Recognize and reward employees frequently to boost happiness.
Showing appreciation for your employees goes beyond money. "Reward frequency is more important than size. Business feedback indicates that smaller, frequent positive feedback and rewards will keep people happy longer than a single large, infrequent happy event. Even the biggest awards or raises 'wear out' in less than a year, with most employees responding better to small doses every few days." – Ron Friedman, author of The Best Place to Work
12. Offer benefits beyond the basics to keep employees happy.
Creating a great employee benefits plan that includes health and wellness options fosters loyalty and happiness. "There are many ways to supplement salary by assisting employees in other areas of their lives. You can offer an extra level of life insurance or disability insurance for employees to protect their incomes. Other ancillary benefits, such as dental, optical and wellness, are all well received by employees. And gym memberships and transit benefits are great perks to keep employees happy and healthy. It is important to provide higher benefits so your employees know that you truly care about them and their families." – Bobby Hotaling, founder of Hotaling Insurance Services
According to a 2021 Gallup report, most employees say it would take more than a 20 percent pay increase to leave a good manager who keeps them engaged and happy at work.
Why is employee happiness good for business?
Employees with positive attitudes are valuable assets for your team. Here are six reasons why it's worth your efforts to improve employee morale at your business. 
1. Happy employees are smarter workers.
Happiness and autonomy go hand in hand. Research from PwC showed that nearly half of employees are willing to give up a 20 percent raise for more control over how they work – and that includes more than just where they work. When you instill confidence in employees and empower them to make decisions about their work, they are happier and more engaged in that work. And, in turn, they make better decisions that can help propel your business forward.
2. Unhappy workers quit.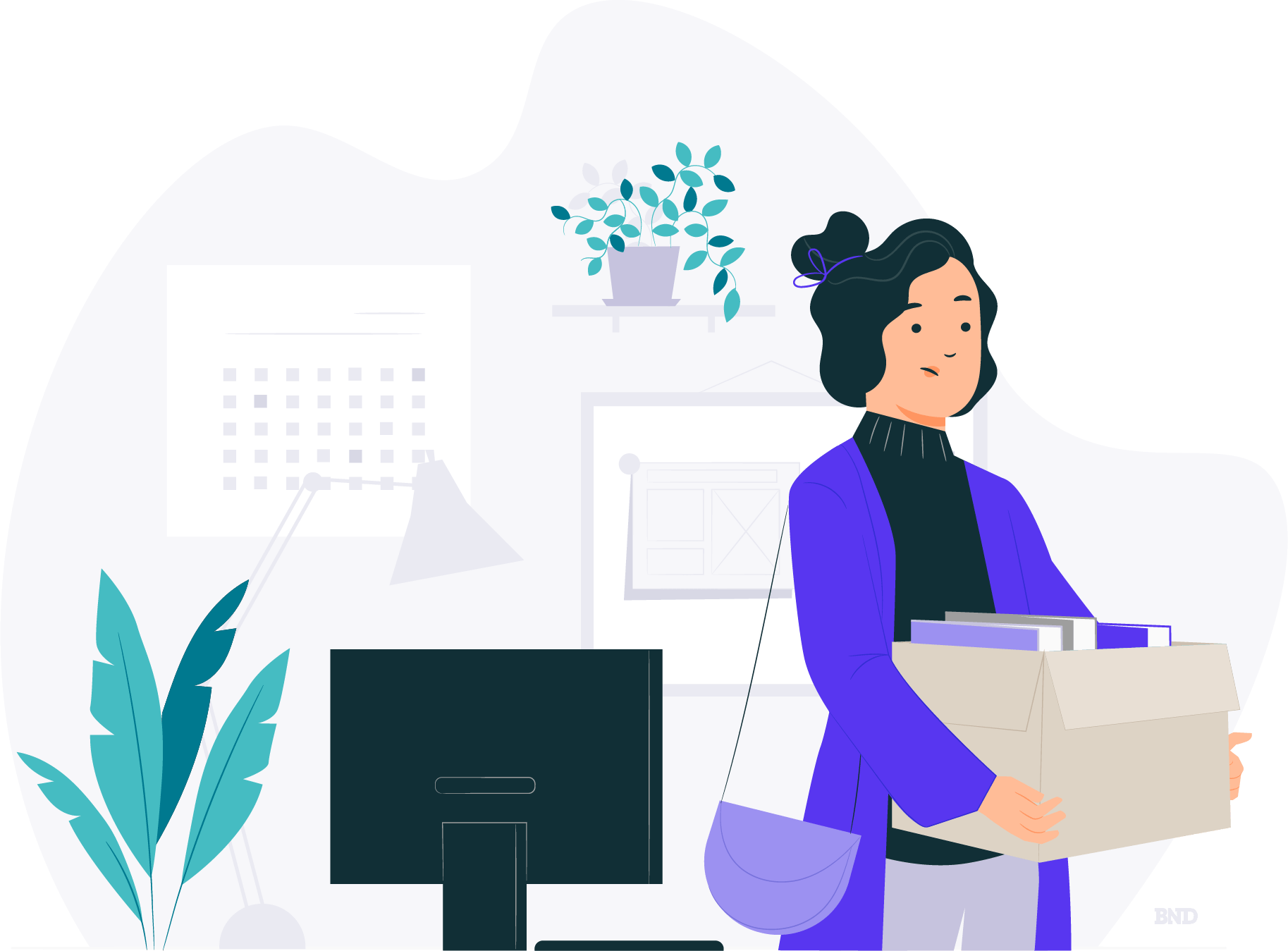 Gallup's State of the Global Workplace: 2022 report showed that within the United States, 50 percent of workers reported feeling stressed daily, while 22 percent reported feeling sad. Unhappy workers are more likely to leave for a new job. In fact, 1 in 4 people surveyed by Job Sage reported quitting a job for their mental health. 
When a workspace is unhealthy, it impacts employee retention. This makes employee turnover inevitable, placing additional stress on your business as you direct resources and efforts to interview candidates and train new hires. 
3. Happy employees are more creative.
The impact of happiness on creativity is well documented. An American Psychological Association study of more than 600 individuals found that on days people reported feeling enthusiastic, energetic or excited, they also reported feeling more creative. Creativity drives innovation, which is critical to the growth of your business.  
4. Happy employees provide better customer service.
When employees are unhappy, it impacts customers. In a PwC report, 42 percent of customers revealed they would pay more for a positive and friendly customer service experience. Additionally, 65 percent stated that a positive customer service experience was more influential than advertising. 
5. Happy workers get more accomplished.
A University of Oxford Saïd Business School study showed that happy employees don't necessarily work more hours; they just get more done. The study of 1,800 call center employees found that happy employees completed work in less time. They made more calls per hour than unhappy employees and recorded 13 percent higher sales.
6. Happiness is infectious.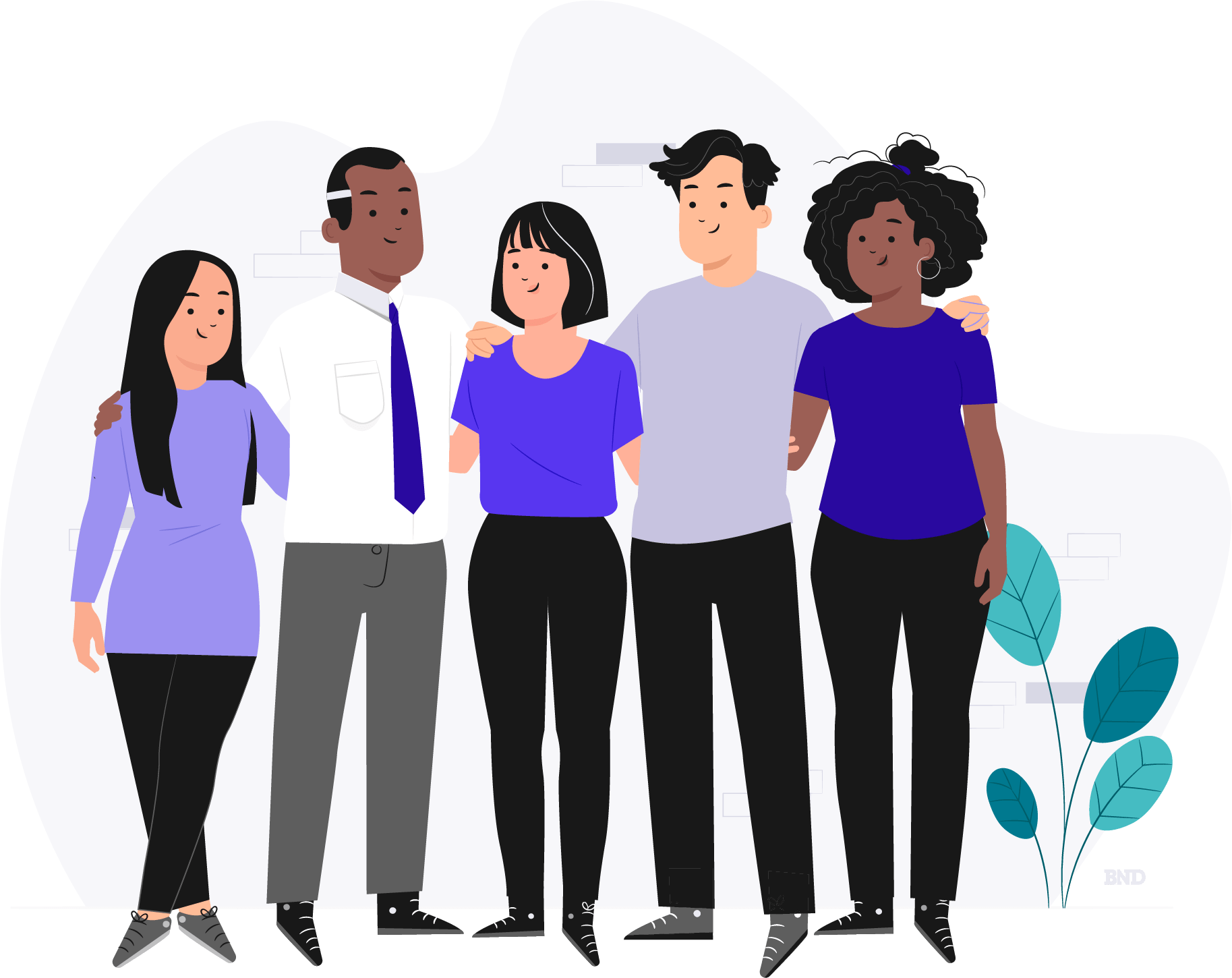 According to a 2021 Wildgoose study, 57 percent said having a "work best friend" makes work more enjoyable. Strong relationships with colleagues improve happiness and impact the entire team's energy. When you create a pleasant company culture, it maximizes the positive impact throughout your business. This boosts overall employee engagement and strengthens camaraderie among your staff.