Showing employees that you appreciate them can improve engagement, retention, productivity and morale.
You can demonstrate your appreciation by hosting events, happy hours, volunteer opportunities and annual retreats.
Other ways to recognize your team include props, awards, recognition programs, gift cards, fitness opportunities, paid time off and social media accolades.
This article is for small business owners and team leaders who want to know some creative ways to recognize their employees.
It takes a team to get a business off the ground and keep it running, and business owners with the most talented employees tend to have the most success. But finding and keeping the right talent takes more than good luck. One of the best ways to retain your employees is to show them that they are valued.
We asked business leaders for some of the creative ways they show their appreciation and reward their employees. We also rounded up a few of the best tips from top HR blogs.
Ways to make employees feel appreciated
Here are some creative ways to show your employees you value them:
1. Use a corporate gamification system.
"Each staff member could claim tasks of their choosing and would receive the point values associated with the tasks upon completion. These points could be redeemed by staff members at a corporate rewards portal for anything ranging from an extra vacation and work-from-home days to company-paid continuing education. It's one thing to appreciate employees in the way that makes sense to you, but the gamification platform we used allowed people to be appreciated in a way that was most meaningful to each individual." – Josh Braaten, CEO and co-founder of Brandata, formerly Brandish Insights
2. Let employees give and receive "props."
"At Badger Maps, we like to show appreciation on a regular basis and recognize employees for their work. The way we do this is that we all set aside some time at the end of the day every Friday to give props at our 'TGIF meeting.' Anyone on the team can give 'props' to anyone else on the team, which fosters an atmosphere of appreciation, respect and teamwork. It's a time to recognize co-workers for their accomplishments and contributions that week in front of the group and show them respect for working hard and having done something great." – Steven Benson, founder and CEO of Badger Maps
3. Feed them.
"Bring in doughnuts or have a pizza party at lunch on the company dime. People … like to be fed. This type of reward will not only bring your office together [and] … strengthen their interpersonal relationships, but it will also give them all the feeling of being appreciated." – Tyler Butler, founder and CEO of 11Eleven Consulting
4. Express your gratitude on social media.
"We recognize our employees on their birthdays and service anniversaries on our social channels. Each post will include a photo and something that highlights that employee's contribution to the organization or an interesting fact that their co-workers and others may not know about them." – Michelle Cardin, account director at Epsilon and former marketing director of Shawmut Communications Group
5. Connect rewards to your company.
"Once a month, each team (marketing, support, product, etc.) presents what we accomplished during the month, and then we all vote on which team had the greatest impact toward our yearly goals. The winning team gets their choice of an experience with a local Homebase merchant or a donation to a nonprofit organization that's using Homebase. The first time my team won, we visited a mini-golf course nearby – that's using Homebase for scheduling – followed by a dinner at a taco shop that also uses Homebase. The team that won last month decided to have Homebase make a donation in their name to the Houston Food Bank, which also uses Homebase to manage their team. It's a great way to show appreciation for Homebase employees while also building a closer connection to the customers we serve." – Ravi Dehar, head of customer acquisition at Punch List and former head of growth at Homebase
6. Delegate a team award.
"With the goal of pushing recognition down from higher-ranking staff members, newly announced program Cash Me at My Best spotlights team members who go above and beyond during [our] busy season. Employees being recognized receive an email with a description of why they are being recognized, as well as a 'WEC Cash' deposit, which can be redeemed for a gift card at any point during the busy season. These 'deposits' are then shared at the firm's weekly staff meeting to make the recognition public and promote positive team morale throughout the duration of the busy season." – Sarah Taylor, director of talent and culture at Maxwell Locke & Ritter and former talent acquisition and development manager at Wall, Einhorn & Chernitzer
7. Offer fitness opportunities.
"Since our on-site fitness center opened in January of 2018, many team members made major strides in living healthier. One team member lost over 140 pounds in less than a year, allowing him to buy new clothes at regular department stores. He serves as an inspiration to many other team members attempting to improve their health and wellness." – Jason Trice, co-president and CEO of Jasco
8. Give employees extra time off.
"I think the most valuable way to recognized an employee today is through time off – that is, time off, time to do something else besides work. It could be family, a hobby, a charity or a short vacation. I don't think it needs to be routine or regular and has the most value when it's unexpected." – Mark Valenti, president and CEO of The Sextant Group
9. Welcome their feedback.
"We distribute a quarterly pulse survey [that] allows them to give us [anonymous] feedback about the company at a macro level. We ask a set of 15 questions around teamwork, leadership, career growth, etc. each quarter to measure movement on any dimension. Then we give them three open text boxes to answer the questions: What are we doing well? What do we need to improve? What else is on your mind? We get our results each month with an average participation rate of about 75% and have more than 225 lines of data from the responses to those three open-ended questions. This allows all employees to feel heard and want to contribute to making our company win." – Mai Ton, chief people officer at Kickstarter and former vice president of human resources at White Ops
10. Host events for the entire company.
"Company events are usually quite popular when we do team-building activities. All employees want to feel part of the team and believe strongly in the company. If we can create a positive, fun and flexible workplace, most employees appreciate the independence of knowing they are trusted to get the work done and feel part of a team." – Patric Palm, CEO of Favro
11. Celebrate birthdays.
"If your staff doesn't mind (some may want to fly under the radar on their birthday), celebrate their birthdays! Cater in a meal or get a cake so everyone in the office can take part. Give the employee a day off that they can use whenever they want in the future. Give them a day off from the sales floor. Birthdays are for gifts; what would your staff appreciate the most?" – Sam Campbell, writing for When I Work
12. Arrange a wellness day.
"Employee wellness is a hot topic right now, and a great way to address this and employee recognition at the same time is to bring self-care activities to the office. You can organize on-site massages, mindfulness sessions or fitness classes for the team." – Sophia Lee, writing for Culture Amp
13. Provide gift cards.
"Cash incentives might come with their fair share of difficulties, from clauses in employment contracts to complications with the taxman. But it's pretty easy and relatively cheap to give out store gift cards as a way to show recognition for your employees' hard work. Gift cards let employees choose the reward they'll like the most, too." – Jason Harney, writing for Workstars
14. Offer training opportunities.
"Give your employees the opportunity to further their education – on the company's dime. Send them to a conference, enroll them in an online course, offer tuition reimbursement or give them an opportunity to cross-train with other co-workers to develop new skills." – Natalie Wickham, writing for Quantum Workplace
15. Create an employee recognition program.
Establish an employee recognition program to formally recognize each staff member throughout the year. You can also have each team create their own program for recognizing their peers on a day-to-day basis. You can have team members provide verbal recognition or take it a step further by giving rewards and incentives to the team members who stand out the most. Consult your employees to determine what type of staff recognition program would be most desirable to them.
16. Host happy-hour events.
Who doesn't love free food and drinks? One great way to show employees that you appreciate them – and promote team building – is to host happy-hour events. For example, you could take your team out to a fun restaurant or bar, or host a "Beer Thursday," where you stock your office with drinks and encourage employees to relax and mingle at the end of the day. Be sure to include nonalcoholic options to ensure everyone feels comfortable attending.
17. Sponsor volunteer opportunities.
Giving back to the community is not only the right thing to do; it also makes people feel good. Show you care about your community by sponsoring volunteer opportunities and charitable events. For example, you could sponsor an event in which your entire team volunteers together. Or, you could give your employees a day off to attend a charitable event that is important to them, or offer to donate to a charitable organization on your employees' behalf.
Keep in mind that employees will appreciate this type of reward more if the money or aid is going to a cause they are passionate about. Be sure to include your employees in the decisions of how you will give back.
18. Plan an annual retreat.
If you have the means to do so, plan an annual retreat for your company. Ask employees where they would like to go or what kinds of activities they would like to take part in during the retreat. If the retreat is a success, consider making it an annual event for everybody to look forward to each year.
19. Celebrate anniversaries and milestones.
Reward your employees for their dedication and loyalty to your organization by recognizing their accomplishments. Make a company-wide announcement for each employee's work anniversary, thanking them for their continued efforts to your organization. If you have an in-office team, decorate the employee's desk with a few of their favorite things to remind them you care.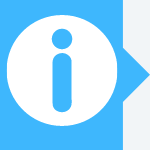 Key takeaway: Some ways to show employee appreciation include offering incentives, recognizing employees on social media, hosting events, giving them extra time off, asking for their feedback, and promoting health and wellness.
The importance of employee appreciation
Here are some ways an employee appreciation program can benefit your business:
It builds trust. If workers can't trust you, your business will not operate smoothly. Employees want to feel like their bosses see them as human beings and have their best interests in mind. According to a survey from Globoforce, 86% of employees felt they could trust managers who had shown them recognition within the past month.
It boosts productivity. If workers feel that you care, you will see it in how hard they work. Appreciated employeesfeel invested in the success of a company and will make a more calculated effort.
It decreases turnover. Hiring and onboarding a new employee is time-consuming and costly. Because recognizing employees can improve morale, you might be able to reduce your employee turnover rate by showing employees they are appreciated. [See how HR software can help you manage employee incentives and benefits.]
It improves brand reputation.In today's age of online reviews and social media, you can be sure that if you treat your employees poorly, people will find out. You don't want to be known as an organization to avoid. Plus, consumers like to support businesses that treat their staff well, and quality candidates are likely to apply to work for those companies.
Skye Schooley, Sammi Caramela and Brittney Morgan contributed to the reporting and writing in this article. Some source interviews were conducted for a previous version of this article.