It's no secret that shopping for co-workers is difficult – you want to give a nice gift that shows your appreciation for their hard work and support, but don't want to break the bank or get something that might be frowned on in your workplace.
30 affordable gift ideas for co-workers
Whether you're participating in a secret Santa gift exchange or looking for stocking stuffers to spread some holiday cheer, here are 30 gift ideas for co-workers, all priced at $35 or less (most are under $20).
1. Fun socks + a donation ($10)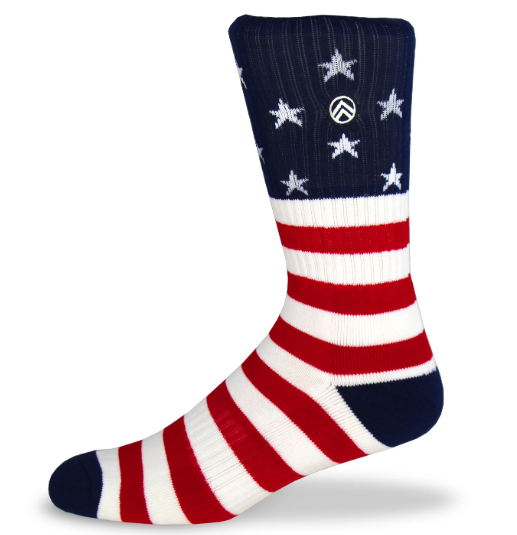 Sky Footwear was created after the founders learned that the No. 1 request from homeless shelters is socks. For every pair of socks purchased, the company donates a pair to a homeless shelter. You can also choose to purchase additional socks to be donated for just $1.50 per pair. Besides being socially responsible, Sky Footwear has a lot of whimsical socks to choose from.
2. Wireless charger and stand ($18.99)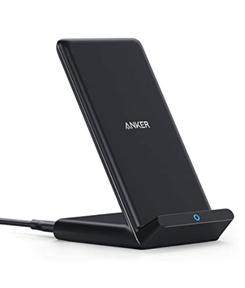 Help your deskmate declutter with this clever charger and stand combo from Anker. The stand supports your phone in both landscape and portrait mode, is case-friendly and is compatible with multiple Android and iPhone models.
3. WoodWick candle ($16.99)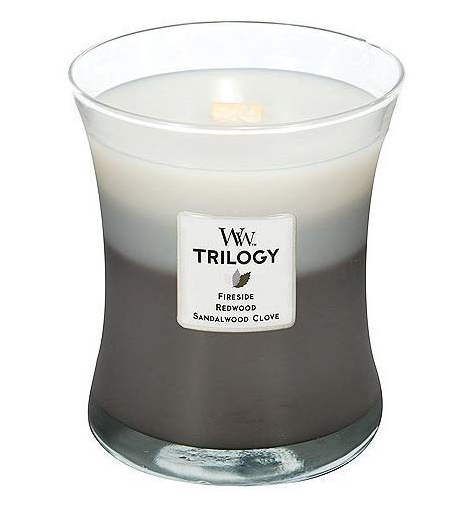 Everyone loves a good candle, and they're especially cozy during the cold winter months. This WoodWick candle makes a crackling noise just like you're sitting next to a fire. There are multiple candle sizes and several different fragrances to choose from (e.g., fireside, redwood, spice, sand and driftwood); some scents, like trilogy warm woods, even change while the candle burns.
4. Productivity planner ($24.99)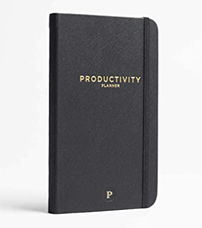 There are only so many hours in a day, and it's easy to lose track of time when you're not organized. Help your co-workers stay on task with this planner, which is designed to help users stay focused and increase their productivity.
5. Tea by Mood gift set ($18.19)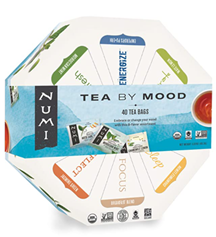 If your co-worker drinks tea, they'll love this collection from Numi. This set comes with eight flavors – breakfast blend, aged Earl Grey, emperor's Puerh, jasmine green, mate lemon, rooibos chai, Moroccan mint and chamomile lemon.
6. Letters for a Year of Gratitude ($15.57)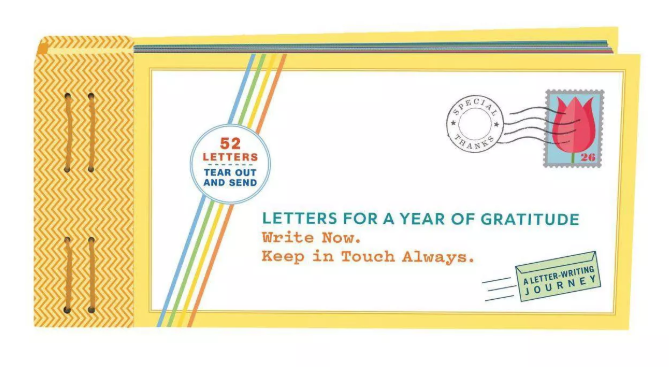 With emails, text messages and FaceTime, handwritten letters are a rarity. When you receive one, it's special. Give your co-worker this book, which will inspire them to send thoughtful, handwritten notes. All they have to do is tear out a letter, write a message and add a postage stamp.
7. The Bucket List: 1000 Adventures Big & Small ($28.99)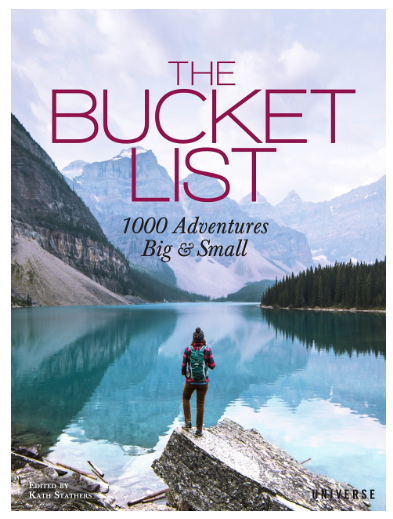 Do your co-workers love to travel? Are they always dreaming of far-away places? Inspire them with this book that's full of exciting things to do. In addition to unique activities and destinations – swimming with dolphins in New Zealand – the book offers advice on how to achieve popular goals, such as learning a new language, naming a star and trying new cuisines.
8. Succulents ($11.78)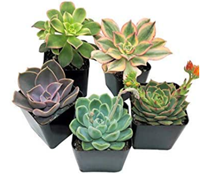 Offices or cubicles can feel dull and lifeless. Spruce them up by giving your work colleague a variety pack of succulent plants. Besides being nice to look at, indoor plants can improve your co-worker's concentration and boost their mood.
9. French press coffee maker ($29.99)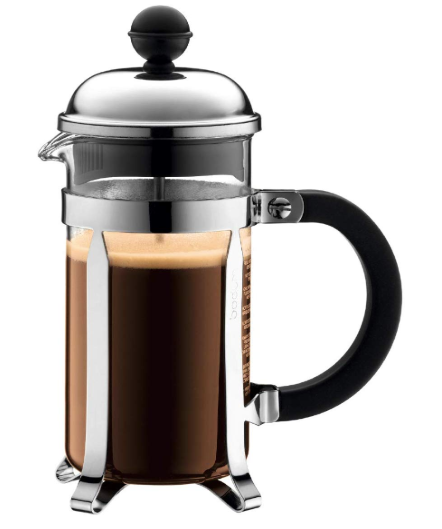 Help your co-worker's day get started right with this French press coffee maker from Bodum. These elegant coffee makers create a rich cup of coffee, perfect for taking on the workweek. Also, since the coffee maker is dishwasher safe, cleanup is a breeze.
10. Tile Mate ($14.99)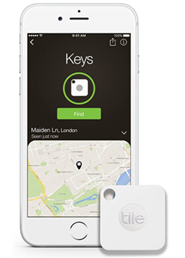 Early mornings are stressful enough, but misplaced keys can ruin a morning. Help your co-worker keep track of their keys with this key finder. You can sync the Tile with your smartphone. When you can't find your phone, double press the button to make your phone ring (even if it's in silent mode).
11. Mini tapenade box ($35.00)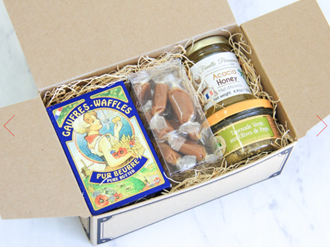 Give a gift straight from France. Bon Appetit Box offers authentic food made in the South of France. Perfect to pair with a wine tasting, the Petite Sweet & Savory box pure butter waffles, lavender honey, green olive tapenade, and caramels with sea salt.

 
12. Funny novelty mug ($16.99)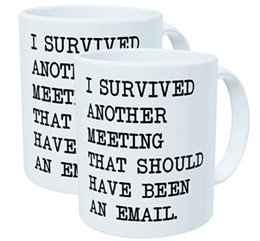 Mornings are hard. Give your co-workers a chuckle to start their day. If you want to give something practical, but still fun, gift this funny mug. Any coffee or tea drinker will appreciate this dishwasher- and microwave-safe mug.
13. Ninja throwing star magnets ($30)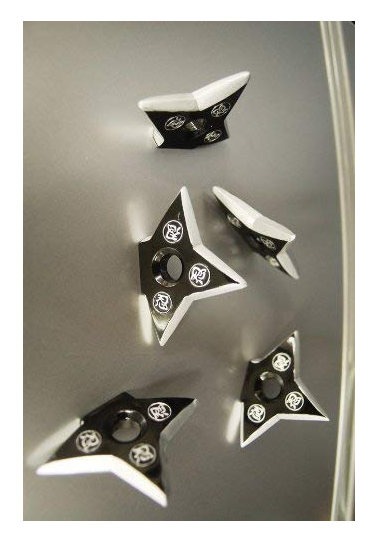 Introduce excitement into your office by giving your co-worker these ninja star magnets. These magnets come in a pack of five and are great for holding up memos and reminding co-workers of important events.
14. Insulated travel mug ($27.99)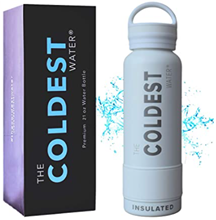 This water bottle is famous for keeping cold drinks cold and hot drinks hot. It's perfect for any co-worker who sips beverages at their desk. It comes in a variety of colors, so you're sure to find the perfect bottle for your colleague.
15. Fred the Daily Mood Desk Flipchart ($14.86)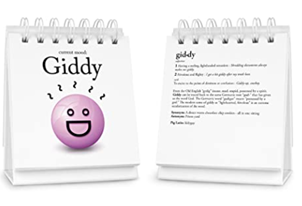 It can be hard to gauge your co-worker's mood. Sometimes, it would be easier if everyone knew what kind of day they were having. Insert Fred the Daily Mood Desk Flipchart. With this chart, co-workers can express a range of emotions such as fabulous, giddy and neglected.
16. Tequila Mockingbird recipe book ($7.39)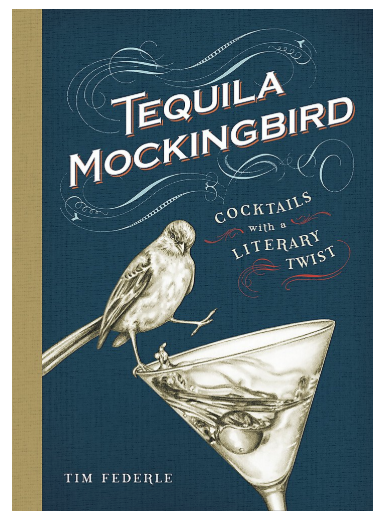 Whether your co-worker loves books or drinks, this quirky recipe book is sure to impress. Tequila Mockingbird (Running Press, 2013) includes 65 cocktail recipes with literary pun-filled names like "Gin Eyre," "Gone with the Wine," and "Moby Drink."
17. Assorted holiday chocolates ($29.95)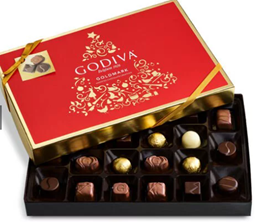 Everyone can appreciate a good piece of chocolate. The 22-piece "Holiday Goldmark Assorted Chocolate Gift Box" from Godiva features chocolates in a variety of flavors, including dark chocolate coconut, white chocolate sugar cookie, milk chocolate almond caramel, dark chocolate raspberry velvet, milk chocolate caramel embrace, dark chocolate eclipse, milk chocolate hazelnut heaven and milk chocolate crème puff.
18. Demotivational calendar ($14.95)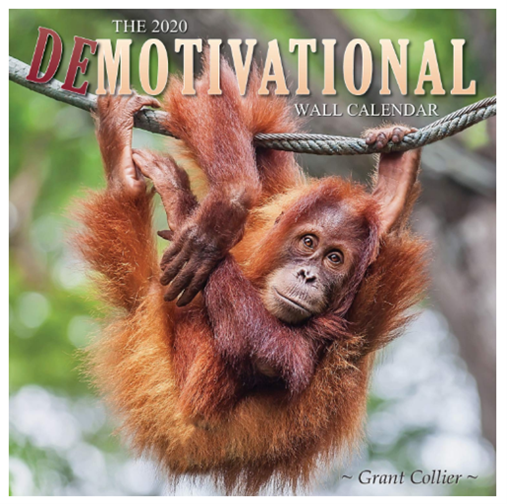 This almost depressing but mostly hilarious calendar comes with 12 humorous demotivational posters. It also notes funny holidays such as Public Sleeping Day and Ditch New Year's Resolutions day.
19. Dinosaur desk organizer ($11.98)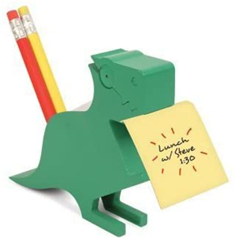 Your co-worker will never miss a memo again with this playful dinosaur desk organizer. Shaped like a Tyrannosaurus Rex, this organizer features a spring-loaded mouth to hold memos. There's even a space to hold pens. The organizer also comes with a notepad, which can be stowed away in the back of the organizer.
20. Office emergency kit ($19.00)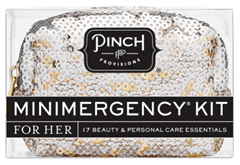 Headaches, chipped nails and stains happen all the time, but few are prepared to handle these little emergencies. With this "mini emergency" kit on her desk, your co-worker will be ready for anything. The pouch includes pain relievers, hairspray, clear nail polish, a sewing kit, lip balm and more. Don't worry, there's a kit for men, too.
21. Wacky waving inflatable tube guy ($7.99)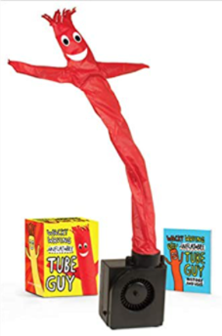 If you are looking for a humorous gift for your co-worker, look no further than the mini wacky waving inflatable tube guy. It is available in a small, desk-friendly size so it will conveniently be there to cheer up your colleague when they need a smile.
22. Desktop golf ($14.01)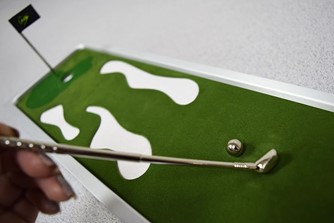 Just because your colleagues are stuck in the office, doesn't mean they can't play a round of golf. This mini desktop golf set from Dunlop is perfect for those colleagues who can't stay away from the green for too long. The portable set includes a mini fairway board, three game balls, a putter and a flag. Sun not required.
23. Desktop cornhole ($9.95)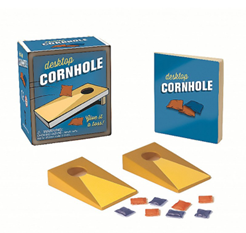 Similar to desktop golf, this mini desktop cornhole game is perfect for those who want a little bit of outside entertainment while they are stuck indoors. The mini kit includes everything you need to play a game of bag toss in the office: two raised platforms, eight bean bags and a rule book.
24. Desktop bowling ($14.99)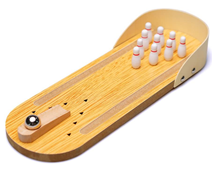 If your co-worker isn't big on golf or cornhole, maybe this mini bowling set would be a better-suited desktop game to give them. This mini bowling set includes a wooden bowling base, 10 mini bowling pins, one ramp and one mini stainless-steel bowling ball. You surely won't strike out if you give the gift of this mini bowling game!
25. Gouda ideas notebook ($9.95)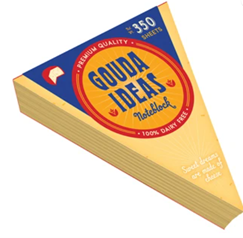 Do you work with a colleague who loves puns – and cheese? This cheesy notebook is the perfect dairy-free addition for your co-worker to take notes, and it serves as an excellent reminder that "it's all gouda."
26. Block daily calendar ($18)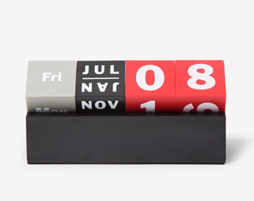 Help your colleagues stay on track with this stylish, yet functional, daily calendar. At just a mere 2.2″(H) x 4.75″ (W) x 1.75″(D), it is sized perfectly for any desk and will allow your co-worker to track the day, month and year all on one clean-cut stand.
27. 100 movies scratch off poster ($15)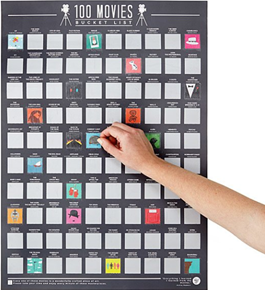 Are you tasked with getting a gift for the movie buff of the office? Meet their interests with this fun movie poster of 100 iconic films. As they watch each movie throughout the year, they can scratch off the coordinating square. Uncommon Goods also has scratch off posters for other topics like traveling, date nights, and national parks, so you are likely to find a poster that matches their hobbies!
28. Mini essential oil diffuser ($29.99)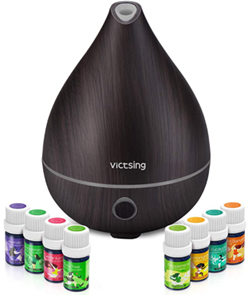 Essential oils have become popular due to their good smells and natural properties. If you know a co-worker is into aromatherapy, consider buying them this mini essential oil diffuser for their desk. This set comes with a dark brown diffuser and eight different oils (lavender, geranium, sweet orange, lemongrass, tea tree, peppermint, rosemary and eucalyptus) so they are sure to find an oil that matches their mood.
29. USB mug warmer ($10.99)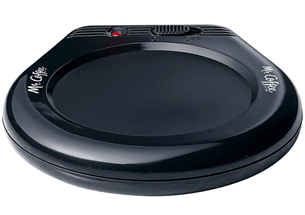 Anyone who drinks hot coffee, tea, or cocoa will appreciate the gift of a USB cup heater. This functional drink heater is 17 watts, 0.6 pounds, and 1.3″ x 5.2″ x 8.6." The surface easily wipes clean and it has a long power chord to help fit those hard-to-reach outlets. Perfect for home or the office.
30. Amazon gift card (price TBD)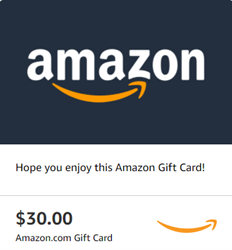 Online shopping has become so popular, especially in 2020. When all else fails, a good secret Santa fallback is a simple Amazon gift card (or a gift card to your co-worker's favorite store). Although this gift may not be personalized, anyone would be grateful to receive it.
Key takeaway: There are several affordable gift exchange ideas, but the best one depends on the person you are shopping for.