Giving back to your local community and the world can help you build a more positive brand reputation.
Focusing on sustainability in your internal operations can make your company more attractive to potential job candidates. 
Following through on your company values helps ensure your brand stays positive in the public eye.
This article is for business owners who want their companies to be more socially responsible. 
Many of today's consumers care about more than just the quality of a business's products and services. They pay attention to the values a company supports, the way it creates its products, and its environmental impact.
Consumers want the organizations they do business with to demonstrate corporate social responsibility because they prefer to know their money is going toward something good. For businesses, the rewards of corporate social responsibility include enhanced brand perception, consumer goodwill, and the satisfaction of doing the right thing and improving the world. 
We'll highlight 10 companies that put social good at the heart of their businesses and share tips on how to become a more socially responsible organization. 
Establishing a company mission that incorporates social responsibility and defines tangible values can boost employee engagement and help a business grow.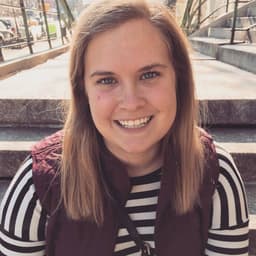 Saige Driver
Contributing Writer at businessnewsdaily.com
Saige received her bachelor's degree in journalism and telecommunications from Ball State University. She is the social media coordinator for Aptera and also writes for business.com and Business News Daily. She loves reading and her beagle mix, Millie.