Women's health products and services offer an opportunity for businesses to capitalize on an underserved category.
Several successful companies focus on hygiene and reproductive products, like LOLA, a subscription service for feminine care products, and Thinx, underwear that is worn during menstruation.
Other startups, like Natural Cycles and Ava, provide tools that track menstrual cycles. 
This article is for anyone interested in learning about startups that provide goods or services focusing on women's health. 
Long overdue, the conversation around women's health has finally entered mainstream discourse, but there is still a ways to go. Startups, many spearheaded by female entrepreneurs, are adding to the open dialog about women's health, and creating goods and services that increase accessibility to products in this category. Here are five businesses that help to promote women's well-being.
LOLA
LOLA, a subscription service for feminine hygiene products, was created by Jordana Kier and Alex Friedman to fill a gap in the marketplace.
"We were able to get groceries, beauty products and dry cleaning delivered to our door," Kier said. "But for some reason, we were still making last-minute tampon runs to the drugstore every month, even though it was never any surprise that we would need them.
"Our goal was to help women feel empowered to ask questions about their feminine care and informed enough to make educated choices about the products they use," Kier continued. "Long term, the vision for LOLA is to provide all women with the products they need throughout their entire reproductive cycles and beyond. To us, the entry of other startups into the space further validates the importance of all-natural products."
LOLA deliveries come in discreet boxes that contain 18 tampons, available in three sizes (light, regular, super) consistent with industry standards.
"It was important to us to build our subscription model to be a service we would want to use ourselves, so we make it really easy to adjust, skip or cancel at any time," Friedman said.
LOLA sells products made from 100% cotton, hypoallergenic material that doesn't contain any synthetics, chemicals or dyes. Additionally, LOLA tampons are wrapped in BPA-free compact plastic applicators. This is an important selling point, since customers want sustainable products and packaging.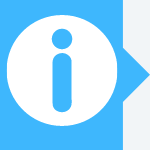 FYI: There are other subscriptions that cater to lesser-known markets. We made a list of nine delivery services that serve unique markets.
Thinx
The undergarments made by Thinx offer a new freedom: the ability to wear underwear during menstrual cycles without the use of traditional hygiene products.
According to the Thinx site, the top layer of the underwear fights bacteria and absorbs any liquid into the thin layer right beneath it, so you always stay dry. The product comes in a variety of styles and absorbency levels.
Thinx, along with its partner organizations, seeks to create initiatives and programs to help women. For instance, Thinx worked with AFRIpads, which manufactures reusable cloth pads in Uganda. Local women are trained to sew and sell the products, empowering the women to become entrepreneurs. Additionally, local Ugandan girls can purchase the affordable pads, keeping these young students in school all month.
The company has received positive customer testimonials from women with menstrual irregularities, women with disabilities and transgender people.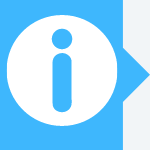 Key takeaway: Thinx says it values corporate social responsibility. Learn more about how companies can incorporate social responsibility into their business practices.
Natural Cycles
Natural Cycles is an app that monitors menstrual cycles. It can tell you when your next period is due, and when you are likely fertile, ovulating or pregnant. 
"Natural Cycles is backed up by well-researched, large-scale clinical studies," said Raoul Scherwitzl, co-founder and chief executive of Natural Cycles, in a statement. "We know we are dealing with women's lives here, and we take that very seriously."
According to the site, app users are encouraged to enter their body temperature daily, or as often as possible, to help identify fertile days and track ovulation.
"Health apps are an important part of daily life for many women, which means the information provided by them impacts their health and well-being," Scherwitzl said. 
Ava
Another cycle-tracking company is Ava, which makes a fertility-tracking wearable bracelet. Founded in 2014 and launched in 2016, the company aims to advance women's reproductive health by using artificial intelligence backed by clinical research. 
Ava's bracelet uses sensor technology and artificial intelligence to detect the user's most fertile days. According to the company's website, the bracelet is worn only during sleep, and the device informs the wearer of the five most fertile days of their cycle in real time with 90% accuracy while also delivering personalized insight about reproductive health and pregnancy. The bracelet tracks five physiological signals of changing hormones: skin temperature, breathing patterns, heart rate variability, resting pulse rate and perfusion (blood circulation through tissues).
Ava has also expanded its efforts by working with WINFertility, a fertility benefits management company that offers services around fertility health benefits (access to technology, doctors and emotional support) to employers all over the United States to improve and strengthen women's health.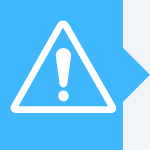 Did you know?: Many female entrepreneurs have overcome challenges and adversity. We talked with seven entrepreneurs about the problems they faced as women and how they overcame these hurdles.
TruScreen
TruScreen is a medical device company, founded and based in New Zealand, whose focus is getting an early start on detecting cervical cancer. The company developed an AI-enabled device that detects precancerous and cancerous cervical changes in real time using optical and electrical measurements of cervical tissue.
While TruScreen doesn't currently have a strong presence in the United States and does not replace cervical cancer screening by a medical professional, the company does have access to European markets and targets low- and middle-income countries where routine cervical cancer screening is less accessible. Currently, TruScreen is the primary screening method in major hospitals in Vietnam.
Bassam Kaado contributed to the writing and reporting in this article. Source interviews were conducted for a previous version of this article.