You can't spend too much because you'll look like you're trying too hard. You can't spend too little, or you risk looking like a cheapskate. You want to find a meaningful gift, but it can't be too personal. 
Fortunately, many gift options strike the perfect balance of professionalism and thoughtfulness with a budget-friendly price. Here are 20 of our favorite boss gifts.  
20 gifts your boss will love
Whether your boss loves treats, is a techie or appreciates experiences, you'll find the perfect gift at a price you can afford. 
1. Sweet treat tower ($44.99 and up, Harry & David)
If your boss has a sweet tooth, you can't go wrong with a treat tower from Harry & David. Each tower comes with various snacks, including the company's signature Moose Munch popcorn, yogurt-covered pretzels, cookies and chocolates, so you can be sure there's something to delight their taste buds. You can also add a bottle of wine to your gift. 
Harry & David treat towers are available for purchase on the Harry & David website. During the holidays, retail outlets like Costco and Sam's Club also offer treat baskets and towers.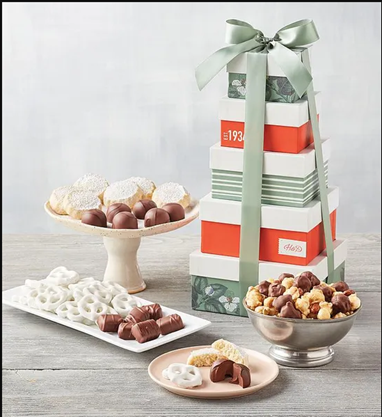 Source: Harry & David
2. Charitable donation ($25 and up)
A charitable donation is an excellent gift for a boss with a cause close to their heart. You can donate directly to a nonprofit in your boss's name or use Alternative Gifts International, which was created to make charitable giving easy. 
Alternative Gifts allows you to choose from a carefully vetted list of 30 charities and directly donate in someone else's name. The service offers a perfect way to give a gift to someone who wants to give back to the world.
Visit AlternativeGifts.org to find a charity and make your donation.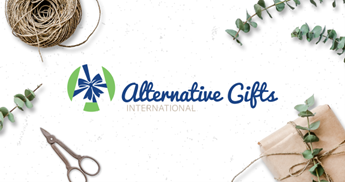 Source: Alternative Gifts International
3. Personalized notepad set ($35, Paper Source)
A personalized notepad desk set is a perfect gift. It's thoughtful but neutral and professional. Paper Source offers a broad assortment of notepad set colors and styles. A monogram or personalized name adds a little flair to your boss's desk while providing them with a handy, helpful office accessory. 
Buy personalized notebook sets on the Paper Source website. Etsy also offers a host of personalized stationery, as do office supply stores like Staples. You can even create a unique notepad set using your own images.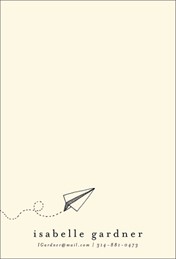 Source: Paper Source
4. Portable phone charger ($59.99, Amazon.com)
Phones seem to die at the most inconvenient times, and sometimes you're nowhere near an outlet, or you're rushing from meeting to meeting. Give your boss peace of mind and improved productivity with a portable phone charger. 
Portable phone chargers like the ultra-high cell capacity Anker Portable Charger, available from Amazon.com, are excellent gifts that keep on giving. Anker's model works with iOS and Android devices, including Samsung Galaxy models. 
While the model we're highlighting is on the more expensive side, you can find various excellent phone chargers at lower price points.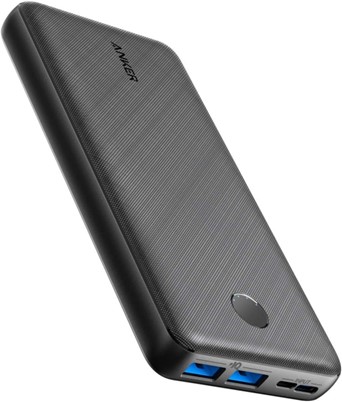 Source: Amazon
5. Noise-canceling headphones ($49.99, Office Depot)
Focusing on work is challenging in open-plan offices. To stay productive in a loud office, quality noise-canceling headphones are crucial.
Sony's MDR-ZX110NC noise-canceling headphones are lightweight over-ear headphones. They offer sleek, comfortable sound isolation (up to 95% of ambient sound) to help your boss stay focused. They're available for purchase at Office Depot.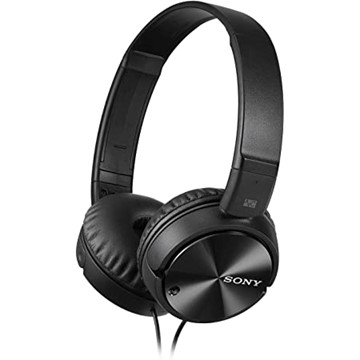 Source: Office Depot
If you're working in an open-plan office, ensure your team abides by open office etiquette. It's essential to respect your co-workers' privacy and keep the noise from your space to a minimum.
6. Educational course (various prices, Great Courses)
Does your boss thrive on learning? Maybe they have a special area of interest? The Great Courses offers college-level audio and video courses and documentaries covering hundreds of topics, including art, golf, meditation, mindfulness and physics. They can enjoy streaming courses via a mobile app or computer, or opt for DVDs they can watch at their leisure. 
Visit The Great Courses' website to purchase a course for your boss, or buy a gift certificate so they can choose their own course.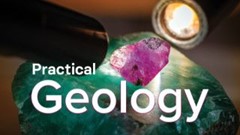 Source: The Great Courses
7. Coffee gift card (various prices)
If your boss is always looking for their next caffeine fix, they'll love a gift card to their go-to coffee shop. Whether it's the nearest Starbucks or a local independent cafe, your boss will appreciate that you noticed their favorite spot. Walk into (or drive through) their favorite coffee shop, or purchase a gift card online where available.
As a bonus, pick up a gift card from their favorite bakery, ice cream shop or another treat outlet.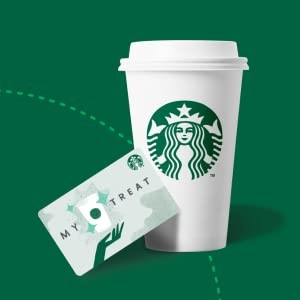 Source: Starbucks/Amazon
8. Space heater ($29.99, Amazon)
The office temperature debate is a perennial aspect of office life, and some people can never seem to get warm enough. If your boss freezes in the winter and shivers in the summer AC, a Lasko compact personal space heater can help. It plugs into the wall, is energy-efficient and remains cool to the touch. Additionally, it takes up very little desk or floor space. Buy the Lasko compact space heater on Amazon.com.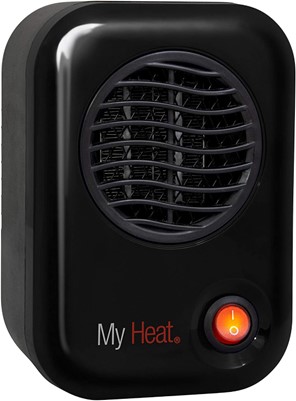 Source: Amazon
9. Travel umbrella ($26.95, Amazon)
Like most of us, your boss has probably needed an umbrella, time after time, and somehow never has one at hand. The Repel Windproof Travel Umbrella features button-touch opening and closing and a Teflon canopy that reaches down farther than most umbrellas. This is serious protection for windy, rainy days. Buy the Repel Travel Umbrella on Amazon.com; it's available in seven colors, including rainbow.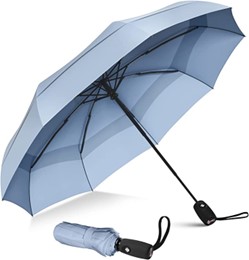 Source: Amazon 
10. Desktop golf game ($37.99, Target)
For the fidgety boss who'd rather be out on the course, the Intek Desktop Golf set will be a huge hit. It features a variable putting surface that allows users to change the slope of the green and play 18 different holes. The Intek Desktop Golf set is a grown-up toy that acts as desk décor for golf aficionados. It can even help your boss reduce workplace stress by letting off a little steam.
Buy the Intek Desktop Golf set and other desktop games from Target or Amazon.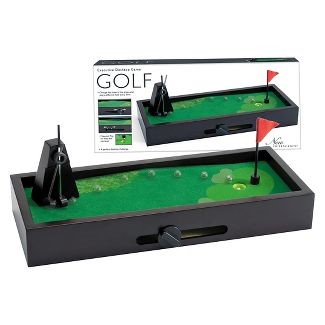 Source: Target
11. Coffee mug warmer ($11.45, Amazon)
Is your boss constantly bemoaning their cold cup of coffee or tea? Surprise them with a Home-X desktop coffee mug warmer that will keep their hot beverage at optimal drinking temperature all day. Buy the Home-X desktop coffee mug warmer on Amazon; it comes in various colors.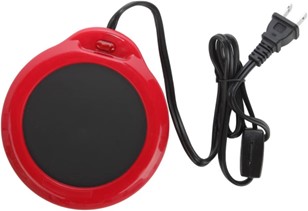 Source: Amazon
12. Frank Lloyd Wright Waterlilies glass tumblers ($29.95, ShopPBS) 
This set of four 14-ounce heavy glass tumblers is available in three Wright designs. These versatile glasses are perfect as highball or beer tumblers for the boss with bartending skills; they're also large enough for any beverage you serve while entertaining.
Buy a set of Frank Lloyd Wright tumblers from ShopPBS.com. Or consider a cocktail set from Crate and Barrel, wine glasses from Williams-Sonoma, or one of many pitchers and carafes from Amazon.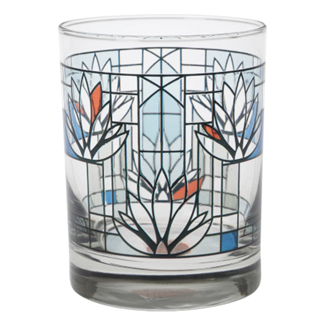 Source: ShopPBS 
13. Desk plants ($19.46 and up, Amazon)
Offices can be stuffy, leaving you dreaming of fresh air. Add a little bright spot to the office and help create a serene, stress-free work environment with some succulent plants. They require only a little water and are extremely easy to take care of. 
Amazon offers a set of fully rooted succulents that are perfect for anyone, including busy bosses. You can also find similar items at local grocery stores, florists and garden centers.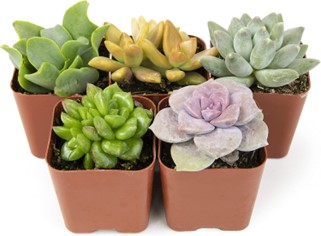 Source: Amazon 
14. Cartoon-a-day calendar ($16.99 and various prices, Amazon)
There comes a point in every day for everyone when a laugh is essential, and your boss is no exception. Cartoon-a-day calendars bring moments of built-in entertainment to our day. Amazon carries many cartoon-a-day calendars geared toward teachers, cat people, dog people, fishing people, and fans of Garfield, Dilbert, Peanuts, The New Yorker, and many more. Find something suited to your boss's taste, and give them a much-needed chuckle.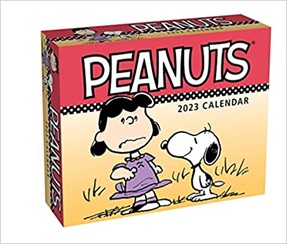 Source: Amazon
15. Travel toiletry bag ($46.95, REI)
REI's Sea to Summit Travelling Light Hanging Toiletry Bag is a lightweight, water-resistant toiletry bag with a clamshell lid. It has multiple zippered mesh pockets so your traveling boss can see everything inside when it's open. They can hang it on the hotel shower head with everything at their fingertips. 
Buy this travel toiletry bag from REI's website. There's also a smaller version. 
Source: REI
16. Sunrise-simulating alarm clock ($38, Urban Outfitters)
Waking up is hard. Snoozing the alarm is tempting, but you can't afford to be late when you're the boss. Make your boss's mornings easier with the Mahli Himalayan Salt Sunrise Alarm Clock, which gradually brightens the room, just like a sunrise. These lamps are said to improve sleep, energy and general well-being. And as we all know, life is much easier if the boss feels good.
Buy the Mahli Himalayan Salt Sunrise Alarm Clock at Urban Outfitters retail or online stores. Homelabs and Amazon offer similar models.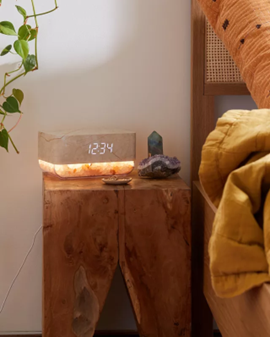 Source: Urban Outfitters
17. Boat-and-Tote canvas tote ($29.95 and up, L.L. Bean)
This canvas tote from L.L. Bean is a classic for a reason. Reviews say these totes are practically indestructible and helpful for beach trips, grocery store runs and much more. The totes come in open-top and zipper varieties as well as multiple sizes and colors, and can be personalized with monograms. L.L. Bean also offers a selection of other totes at many price points in various colors and designs.
You can also pick up great totes at museum gift shops or websites or at outlets like T.J. Maxx.

Source: L.L. Bean
18. Portable Bluetooth speaker ($22.99, Amazon) 
Some people swear music boosts productivity. If your office is music-friendly, the Lenrue portable Bluetooth speaker is an excellent option for any boss who needs their jam at work. This sleek and sturdy aluminum alloy-based compact speaker comes in several colors with a five-hour duration. Buy it on Amazon.com.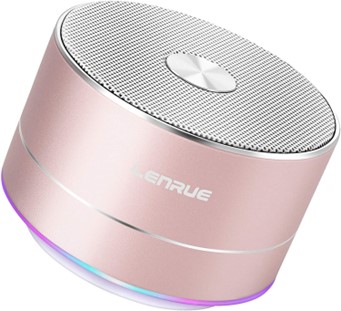 Source: Amazon
19. Cold brew coffee maker ($31.95, Amazon)
For the boss who's jumped on the cold brew train, this coffee (or tea!) maker from Cafe Du Chateau can help them save money on buying coffee shop cold brew and allow them to make every cup just as they like. The stainless steel sleeve protects the glass, and silicone seals make it airtight.
Buy the Cafe Du Chateau cold brew coffee maker on Amazon.com. You can also find other cold brew makers at most kitchen specialty stores or directly from the manufacturer.
Source: Amazon
20. Sunddo Japanese tea cups ($29.99, Amazon)
These ceramic tea cups, which come in sets of four, are sure to please your boss and serve as a conversation piece. Each set has four different designs; they're microwave- and dishwasher-safe. Buy these tea cups on Amazon.com, where you can find other designs and styles.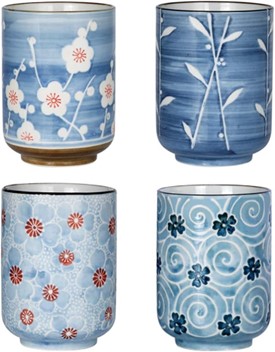 Source: Amazon
If you opt for a food-related gift or scented item, ensure your boss doesn't have any allergies or sensitivities. If you're unsure, choose a safer gift.