Your employees are indispensable to your business, and a thoughtful gift is an excellent way to express your appreciation for their hard work. In fact, employees often value appreciation more than bonuses, motivated by the knowledge that they're doing a good job and their boss has their back.
Recognizing your employees is also good for business. According to a study by Snappy Gifts, 95% of employees attribute recognition in the workplace to a stronger, more positive and engaged company culture.
Unfortunately, 30% of employees feel undervalued, and 45% say they feel that their value is reflected by the gifts they receive. This can make the already-difficult process of finding a gift for employees even harder. You want to give a work-appropriate gift that won't break the bank while showing employees how much you appreciate them.
We're here to help you find the perfect gift. Check out these 20 unique gifts for your employees. 
Tech gifts for employees
With tech integral to work and home life, you can't go wrong with a fun and functional tech gift for your employees. 
Bamboo charging dock ($39.99)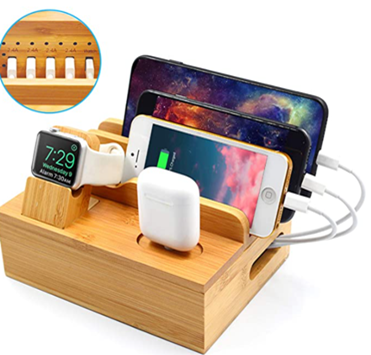 Source: Sendowtek/Amazon
This bamboo charging dock combines beauty with function, allowing you to charge up to six devices from a single wall outlet. The dock is compatible with any USB device and provides surge protection, quick charging, and temperature control. It is available for purchase on Amazon.com in the Sendowtek store.
Google Nest Hub ($54.99)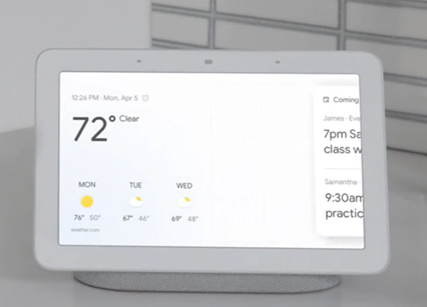 Source: OnTech
The Google Nest Hub is the ultimate smart assistant, offering an immersive digital photo frame, live assistant, entertainment center and smart home controller all in one sleek device. You can use Google Nest to ask for directions, watch YouTube videos or secure your home. It's available for purchase at the OnTech Smart Services online store.
Noise-isolating headphones ($19.99)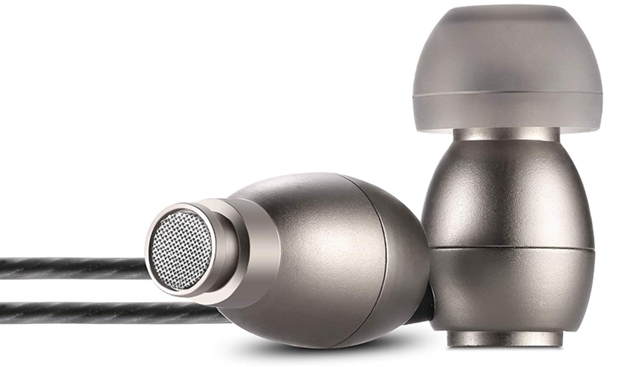 Source: Sephia/Amazon
Anyone who's ever worked in an open-plan office will tell you that focusing can be challenging. It isn't easy to stay productive in a loud office while shoulder-to-shoulder with co-workers. The key to a productive day is often a set of quality headphones (and sheer willpower).
The Sephia SP3060 Earbuds tout noise isolation and bass-driven sound. The 3.5-mm audio jack fits nearly any laptop or phone. The earbuds come with six sets of ear pads in small, medium and large to fit anyone's ears. Purchase these earbuds on Amazon.com in the Sephia store.
It's crucial to abide by open office etiquette if your company has opted for a collaborative space. Respect co-workers' privacy, keep your space clean and always be considerate.
Portable power bank ($21.99)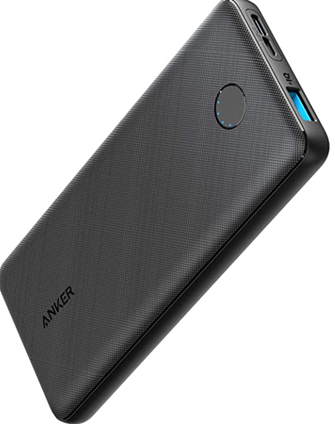 Source: Anker/Amazon
A great gift for on-the-go employees, this portable power bank will charge iOS and Android devices, including iPhones, iPads, Samsung Galaxy devices and Pixel devices. The Anker PowerCore Slim 10000 is small and light. It charges phones quickly so that your employees can get powered up and back on the go in no time. Buy the Anker PowerCore Slim 10000 on Amazon.com in the Anker store.
Amazon Echo Dot ($49.99)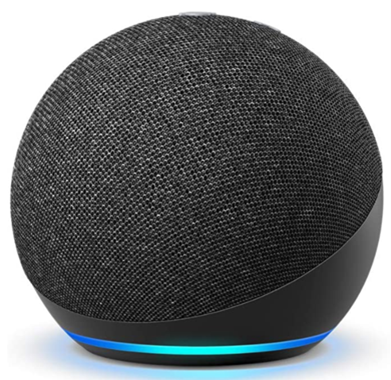 Source: Amazon
Perfect for a busy multitasker, the Amazon Echo Dot is a smart speaker that can easily be tucked into a desk. Alexa can make lists, play music, order office supplies straight from Amazon and control other smart devices in the office. You can also program the smart assistant with Alexa business skills to make office life easier, including conference management, email assistance and document creation. Buy the Amazon Echo Dot on Amazon.com.
Touchscreen gloves ($6.99-$11.99)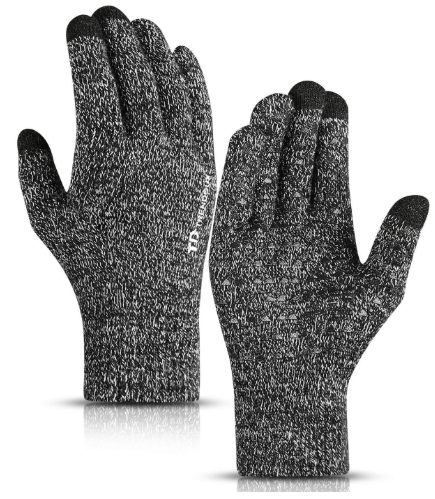 Source: Trendoux/Amazon
Gloves are necessary for winter, especially if you commute to work and walk a decent distance to your office. However, trying to use your phone with your mittens can be frustrating. You often end up with one freezing hand, and a mitten tucked precariously under one arm as you type out a Slack response.
If your team works in a cold climate, consider Trendoux's winter touchscreen gloves. Employees can answer calls and texts, shuffle music, browse social media, or type an email while keeping their hands warm.
The gloves have touchscreen-friendly conductive material on the thumb, pointer and middle fingers, as well as a silicone panel on the palm to maintain a good grip on the phone. Buy Trendoux's winter touchscreen gloves on Amazon.com in the Trendoux store.
Work-from-home gifts for employees
If you're managing a remote workforce, your employees will appreciate gadgets that enhance the work-from-home experience. 
White noise machine ($49.95)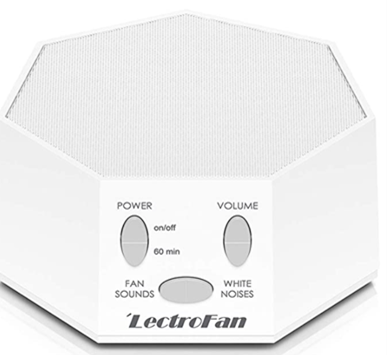 Source: LectroFan/Amazon
Handy for anyone working in a noisy environment, the LectroFan high-fidelity white noise machine offers 10 different fan sounds and 10 ambient noise variations, including white noise, pink noise and brown noise. It includes features like volume control and a safe, solid design without any moving parts. Purchase the LectroFan high-fidelity white noise machine on Amazon.com in the Adaptive Sound Technologies store.
Lap desk ($34.99)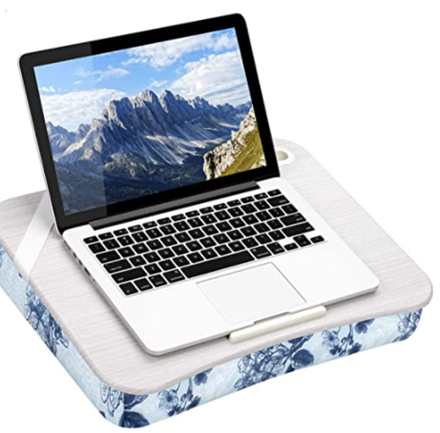 Source: LapGear/Amazon
A great gift for the couch potato on your team, the LapGear Designer Lap Desk can boost productivity from any spot in the house. It features a broad surface that can fit most business and consumer laptops, a phone slot, and a soft cushion that will conform to your lap. 
Dry-erase desktop easel ($37)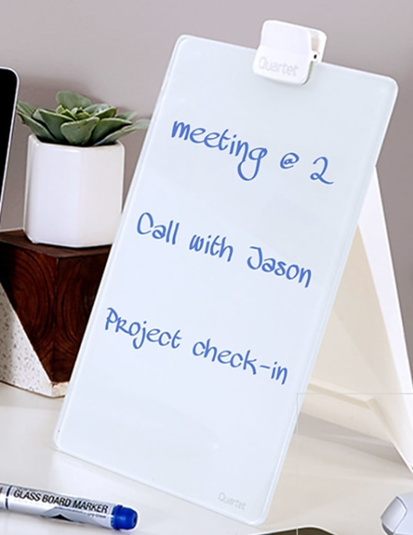 Source: Quartet
If you have an employee who often jots down quick notes or reminders but doesn't want to waste countless sticky notes or sheets of paper, this glass dry-erase desktop whiteboard from Quartet is the perfect gift. The board is the size of a sheet of paper and can stand upright or lay flat for easy writing. It even comes with a 15-year warranty. Buy the Quartet Glass Dry Erase Desktop Easel from the Quartet.com online store.
YETI Rambler ($39.99)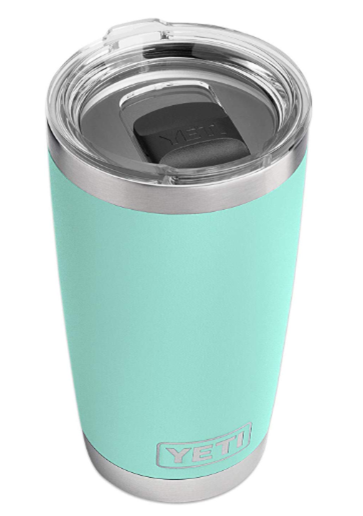 Source: YETI/Amazon
YETI thermos bottles are renowned for keeping liquids hot or cold, depending on your beverage's original temperature. On a cold winter day, your employees will appreciate their coffee's heat, which lasts for hours. In the summer, their water will still be fresh and cold by the end of their workday.
YETI Ramblers also boast extreme durability, making them excellent gifts for workers with demanding outdoor tasks. The rambler features a durable coating that won't sweat, a magnetized lid to avoid spills and double-walled insulation. Buy YETI Ramblers on Amazon.com in the YETI store.
Coffee gift card (price varies)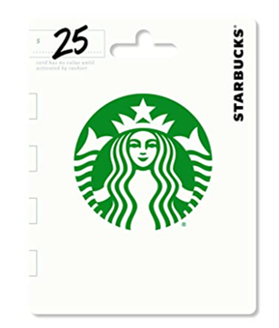 Source: Starbucks/Amazon
Your caffeine-addicted employees likely spend a chunk of their salary purchasing coffee. The next time they head over to their favorite coffeehouse, tell them it's on you with a gift card. You can purchase coffee gift cards for major coffee chains like Starbucks on Amazon, but most coffee shops of any size have gift cards available for purchase in-store.
Coffee mug warmer ($19.99)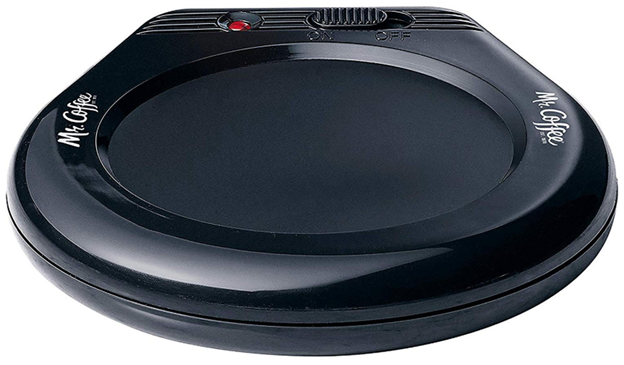 Source: Mr. Coffee/Amazon
It happens all the time: Your coffee goes cold while you're working. With this mug warmer from Mr. Coffee, your workers won't have to chug their coffee when it reaches the perfect temperature to avoid a lukewarm beverage a few minutes later. The 17-watt warmer has a long cord to stretch to desks and can be used for any hot beverage, such as coffee, tea or hot cocoa. Buy the Mr. Coffee mug warmer on Amazon.com in the Mr. Coffee store.
Food gifts for employees
Thoughtful, delicious treats are an excellent gift for any team member.
Biscotti cookie gift basket ($34.99)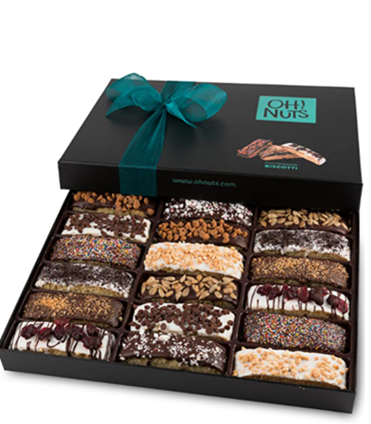 Source: Oh! Nuts/Amazon
For your resident employee with a sweet tooth, you can't go wrong with this gourmet biscotti gift box from Oh! Nuts. The wrapped gift box contains 18 toppings on dark and white chocolate cookies, including nut brittle, caramel chocolate chips, craisins, nonpareils and shredded coconut. The cookies are certified kosher and made fresh. Find these biscotti gift boxes on Amazon.com in the Oh! Nuts store.
Candy gift box ($23-$78)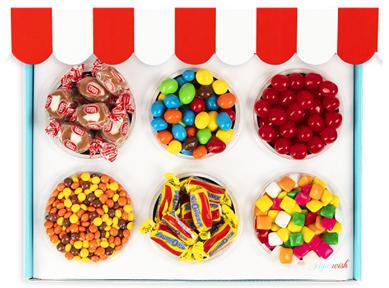 Source: Sugarwish
If your employee's sweet tooth favors candy over chocolate cookies, send them a candy box from Sugarwish. These boxes are available in various sizes and allow the recipient to choose between two and 12 of their preferred candy selections. Your employees can choose from over 70 candy varieties, so there's guaranteed to be something for everyone. Find Sugarwish candy gift boxes at the Sugarwish.com online store.
Gourmet popcorn gift box ($22)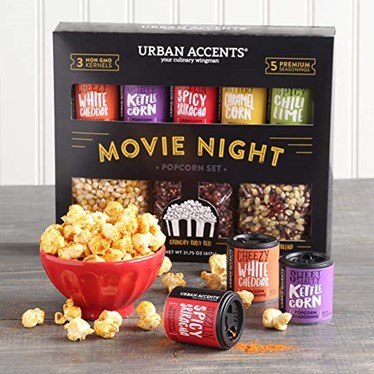 Source: Urban Accents/Amazon
Add some flavor to your employee's next movie night with a gourmet popcorn gift box from Urban Accents. The box includes three varieties of non-GMO popcorn kernels and five kinds of seasoning (White Cheddar, Sweet & Salty Kettlecorn, Chili Lime, Buttery Caramel and Sriracha). The seasonings aren't just for popcorn. Your employee can use these seasonings on anything they like. Buy Urban Accents gourmet popcorn gift boxes on Amazon.com in the Urban Accents store.
Infused olive oil gift box ($39.95)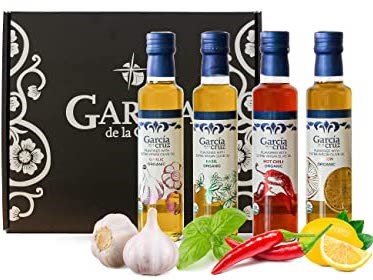 Source: Garcia de la Cruz/Amazon
For the home chef, this infused olive oil gift box from Garcia de la Cruz is sure to please. It includes four flavors of premium, non-GMO, cold-pressed extra virgin olive oil, including garlic, basil, hot chili and lemon. This award-winning olive oil complements a range of cooking styles and will enhance your employee's next cooking adventure. You can buy it on Amazon.com in the Garcia de la Cruz store.
Before purchasing food or drink gifts, consider recipients' allergies, dietary restrictions and whether they abstain from substances like alcohol or caffeine. Choose gifts that meet all employees' needs, or provide alternatives for those who can't partake in your gift of choice.
Self-care gifts for employees
Your team will appreciate self-care gifts that remind them to take a little time out to focus on their well-being and improve their work-life balance.  
Foot spa ($69.99)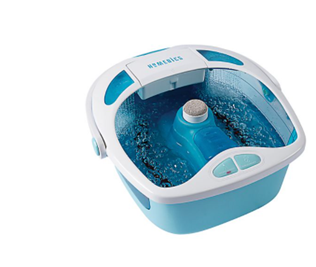 Source: Bed Bath & Beyond
For the employee who loves a bit of luxury at home, this foot spa from HoMedics comes with three pedicure attachments and offers shower massage jets, bubbles, and comforting hot water in one small machine. Find it at Bed Bath & Beyond.
Bonsai starter kit ($14.99)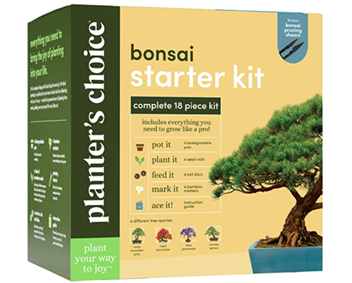 Source: Planter's Choice/Amazon
These ornamental dwarf trees will bring a smile to any nature-loving employee's face and add some life (or even, according to feng shui, good luck) to the office. Caring for and enjoying them can also help create a stress-free work environment. (Remind the recipient not to overwater it – bonsai do not require much water to thrive.)
This bonsai starter kit comes with seeds to grow four varieties of bonsai, biodegradable pots, expanding-soil discs, plant markers, a bonsai clipper and instructions to help your employees channel Mr. Miyagi and start their very own bonsai garden. You can purchase the kit on Amazon.com in the Planter's Choice store.
Mrs. Meyer's soy candle ($19.98)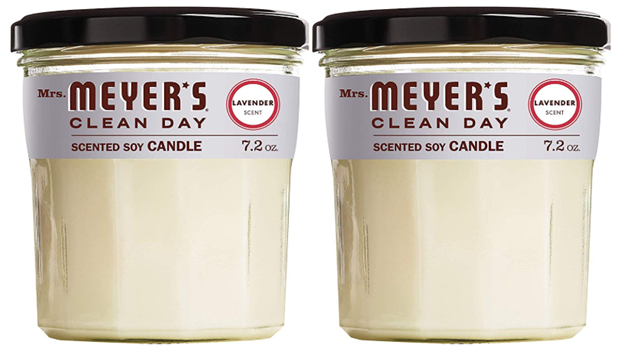 Source: Mrs. Meyer's/Amazon
What better way to brighten someone's day than by gifting them a calming and comforting candle? Mrs. Meyer's is known for its clean scents and natural products; the company's candles are no exception. This two-pack soy candle burns for up to 35 hours and is free of animal-derived ingredients. Find it on Amazon.com in the Mrs. Meyer's Clean Day store.
Essential oil diffuser ($26.99)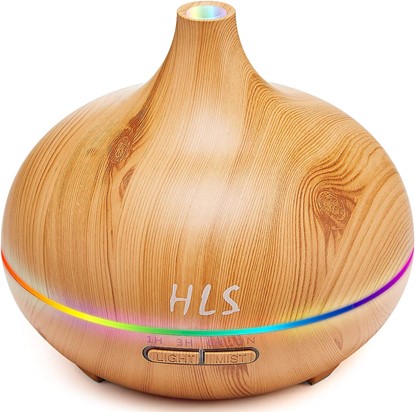 Source: HLS/Amazon
Essential oils can encourage tranquility and offer a sense of comfort in your personal space. Employees can use the HLS 550ml Cool Mist Humidifier natural diffuser in the office or at home to clear their minds and unwind. It runs for up to 10 hours and powers off automatically when it runs out of water.
The diffuser features seven light color options so that your employee can set the light that best suits their mood and workspace. Buy the HLS 550ml Cool Mist Humidifier natural diffuser on Amazon.com in the HLS store.
Gifts are just one way to thank employees. Other ways to show employee appreciation include celebrating milestones, giving extra time off and asking for feedback.
Product prices are accurate as of publish date.
Making your employees feel appreciated matters
Showing your employees that they matter is crucial for your business's success. This recognition creates happier, more devoted and more productive employees while improving employee retention. The cost of hiring new employees can be high, so it's crucial to hire the best employees and keep them as you build your company together. 
There are many ways to show your employees you care about them and value their work, but gift-giving is one of the easiest and most sure-to-please options. However, choosing the right gift for your employees is essential. Giving a gift that your employee won't use and enjoy is worse than giving nothing. 
Jocelyn Pollock contributed to the writing and reporting in this article.