SugarCRM Review

BusinessNewsDaily.com Editor
The entry-level plan requires a 10-user minimum.
SugarCRM is our 2019 choice for the Best Startup CRM Software. What started as an open source project in 2004 has grown into a leading customer relationship management solution with a reputation for excellent customer service and easy implementation.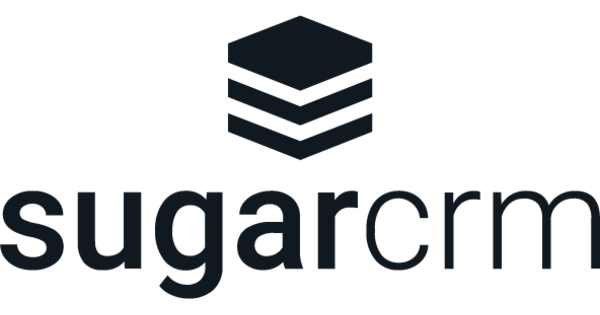 SugarCRM
The Verdict
SugarCRM offers powerful tools for business owners with development or coding experience. It's a good solution for some businesses, but it's not a basic, intuitive CRM system for small business owners.
While SugarCRM is an excellent choice for any small business in need of a user-friendly CRM product, it's an especially attractive option for tech-savvy startups due to its developer-centric focus and rich set of features. Despite having the appearance of a run-of-the-mill cloud CRM, SugarCRM is astoundingly customizable and offers users more learning resources than nearly any other SaaS CRM out there.
The SaaS solution is also a breath of fresh air when it comes to pricing and product focus. While other business software companies are attempting to pack every type of product into a single bundle and then further confusing matters with elaborate pricing structures and add-ons, SugarCRM is staying squarely in the customer relationship management lane. The product is easy to understand and relatively quick to implement for users who don't need a lot of customization, but it's still powerful enough to fully customize if your dev team wants to get their hands dirty.
To understand how we selected our best picks, you can view our methodology, as well as a comprehensive list of the best CRM software.
Why SugarCRM?
Great for developers and end users
SugarCRM offers startups the opportunity to craft a fully customized customer relationship management solution, without starting from scratch. While many CRM products have an open API, SugarCRM provides a veritable tome of developer resources in the form of learning guides and technical documentation. Startups and other businesses with highly specific needs and lots of in-house tech talent can make this customer relationship management software their own as customizations are virtually unlimited.
Most customer management software solutions have online support communities, but it only takes a little perusing to see that most of these communities consist of hundreds (if not thousands) of questions, plenty of views, and very few answers. A forum is only as helpful as the community that populates it, and that's where SugarCRM really shines. This SaaS product boasts a highly active online dev community, which is invaluable for startups with small tech teams who need extra guidance and support. In fact, SugarCRM even has a separate open source Community Edition, specifically for developers, and it's supported on Linux, Unix, Mac, IBM, and Windows.
SugarCRM is a product built with developers in mind, but it delivers on the user side as well. While the resources and setup process are certainly geared toward the tech set, the overall interface is approachable, intuitive, and well designed, if a bit dated. SugarCRM's customer service is wildly impressive as well. In fact, no other CRM company we reviewed even came close to touching the quality and consistency of SugarCRM's customer service. This is a serious win for startups wanting their tech teams to focus on high-level issues and not day-to-day helpdesk questions, and it's a win for busy sales and marketing pros who need their questions answered quickly and succinctly.
Editor's Note: Looking for information on CRM software for your business? Fill out the below questionnaire to have our sister site Buyer Zone connect you with vendors that can help.
Company Pricing
SugarCRM is a super transparent company and that extends to how products are priced. Like other companies, SugarCRM offers a tiered pricing structure, but unlike other companies, it's blissfully easy to follow and there's a handy comparison matrix with every feature listed for easy side-by-side comparison.
The only semi-strange thing about SugarCRM's pricing model is that every level of service requires a minimum of 10 users, so if the entry-level cost is $40 per user, per month (billed annually) that really means the entry-level cost is $4,800 a year. On the plus side, this stipulation is clearly written out, so there aren't any hidden fees or surprises.
Sugar Professional: The starting level for SugarCRM is Sugar Professional, which as mentioned, starts at $40 per user, per month and is billed annually. While this is a higher starting price than many other CRMs, Sugar Professional is incredibly feature-rich. Nearly every sales, marketing, lead management, and customer support feature that SugarCRM has is included at this level of service, however, cloud document storage is limited to 15GB, there's no sandbox included, and most workflow functionality is not available.
 
Sugar Enterprise: The Sugar Enterprise package starts at $65 per user, per month, for a minimum annual total of $7,800. At this level of service, you'll receive more in-depth analytics, like product-level forecasting, SQL based reporting and full workflow functionality. Users can do things like automate sequential and parallel workflows, create reusable business process rules, and create customizable email templates. Sugar Enterprise also gives users access to the SDK dev kit and includes 60GB for cloud document storage as well as 2 sandboxes.
 
Sugar Ultimate: At $150 per user, per month, Sugar Ultimate is one of the more expensive CRM subscriptions out there, especially when you consider the 10-user minimum, which boosts the starting price to $18,000 a year. Sugar Ultimate was built with high-level dev in mind; the subscription includes 250GB cloud document storage and five sandboxes. However, other than these notable upgrades, Sugar Ultimate is nearly identical to Sugar Enterprise, so only businesses that really need the extra storage and testing space should seriously consider it.
The minimum number of users required and the relatively high starting prices places SugarCRM toward the top of the small business SaaS price scale. Many of the other CRMs we reviewed were less expensive and offered similar user functionality. If you're not planning on taking advantage of the dev resources and outstanding customer service this system may simply be too expensive for your SMB.
Ease of Use
While it's not the prettiest CRM out there, once implemented, SugarCRM is relatively intuitive to use. The top toolbar users see provides shortcuts to frequently used features like email, calendars, and phone (with click-to-call capabilities). Below that, users can navigate through tabs to view Home, Accounts, Contacts, Opportunities, Knowledgebase, Leads, Reports and more. SugarCRM definitely falls flat in the beauty division, especially compared to some other CRMs out there; the dashboard looks like something straight out of the aughts and the overall design is boring at best, but it gets the job done.
The only area in which SugarCRM is not user friendly (for all users) is during setup. You won't find a nicely curated marketplace of click-to-install extensions with this CRM, and the customization options can be downright overwhelming for non-tech folks. This isn't a download and instantly get started sort of system, so if you're looking for straight out-of-the-box functionality, keep shopping.
Customer Service
It's impossible to say enough good things about SugarCRM's customer service. This company sets the standard when it comes to how you should treat potential customers and media inquiries alike, and the consistency is unbeatable. In fact, not a single inquiry we issued went unanswered.
Despite having a relatively large user base (2 million users currently deployed), getting a live customer service representative on the phone was startlingly easy. Even calling the main customer service line connects you with a rep almost immediately.
What's even more impressive is that every rep we spoke with could answer highly technical questions. When customer service couldn't immediately outline the answer to our problems (due to complexity), they would offer a short explanation and then direct us to additional relevant training guides, without multiple transfers and holds. On the flip side, when we asked customer service very basic questions to belie a lack of basic technical knowledge, we were met with equally friendly answers, and the reps seemed to naturally scale their responses based on perceived user knowledge, which is incredibly rare.
The ability to get answers to technical questions and basic user questions with equal ease is good news for developers and users, and it's a big part of why we chose SugarCRM as the Best Startup CRM Software.
Company Features
SugarCRM is a developer's dream customer relationship management solution. The open-source, self-service approach is ideal for innovative teams that want to fully customize their own SaaS product without starting completely from scratch. The portals and documentation we highlight here represent a small percentage of what SugarCRM brings to the table.
Here, we've focused on highlighting a few of the most outstanding developer features and end-user focused features this CRM offers: 
Limitless third-party integrations: Thanks to the open API, there are limitless third-party integrations available for SugarCRM. From e-commerce and call center capabilities to integrations with legacy systems, there's not much you can't do with this CRM. Plus, the guides on syncing with outside systems and installing extensions are extensive, so your team isn't flying blind. SugarCRM is also JAVA and PHP-friendly.
 
Offline access at every level: A surprising number of CRMs do not offer offline access, or only offer it at high subscription levels, but SugarCRM offers offline access at every price point. This can be a major selling point for mobile users who may not always have service on the road.
 
Customizable campaign management: By accessing the Campaign Wizard, SugarCRM users can build out highly complex (or simple) campaigns that enable users to seamlessly execute, manage and monitor the progress of campaigns across multiple channels. Campaign approvals and routing can be easily maintained, and benchmarks can be created to effectively optimize future campaigns.
 
SDK development kit: For businesses wanting to create white label CRM apps, SugarCRM's SDK developer kit (and all the supporting documentation) is a major advantage. Just be aware that this kit is not included in the entry-level subscription, if you want it you must upgrade to at least Sugar Enterprise.
 
Self-service portal: Users who have at least 100 concurrent portal users, and are subscribed at the Enterprise level or above, gain access to the self-service portal, which allows outside clients to access information and submit orders and requests without going through a sales representative. Customers can also use the portal to create cases and upload information, and the layout and custom fields can easily be changed through Sugar Studio.
 
26 languages are supported: SugarCRM is currently deployed in 26 different languages across 120 countries worldwide. Many lower-cost CRM solutions are only available in one or two languages, which can lead to internationally based businesses piecemealing CRMs together to create a single system. SugarCRM makes it relatively easy to deploy a single solution across different languages.
 
SQL-based reporting: The Advanced Reports module in SugarCRM allows users to utilize SQL to write queries and generate reports. Admin-level users can also do things like aggregate queries on a single report and add multiple data formats to a single report, both of which are excellent for the visualization/sharing side of things. For startups with in-house data analysts or data scientists, this type of functionality is essential, and as with other SugarCRM modules, the step-by-step documentation on using said modules is comprehensive.
Other Benefits
SugarCRM offers an add-on service called Hint, which costs $15 per user, per month (billed annually with the standard 10-user minimum). It allows users to import a customer's social information just by entering their name and email. Hint also offers additional business intelligence features through advanced analytics and automated data gathering.
Limitations
SugarCRM isn't the best fit for every business. This solution does not offer point-and-click integrations through a marketplace; instead, users must access the API to integrate third-party solutions.
While this isn't necessarily a negative for all businesses, like tech-driven startups, it may prove challenging for businesses that don't have an in-house tech team. Plus, not all businesses require advanced customization options; companies desiring an inexpensive CRM that's ready to use out of the box would be better off with a lightweight solution that's easy to implement and cheap to maintain, because SugarCRM can get complicated and pricey.
Ready to choose a CRM solution? Here's a breakdown of our full coverage:
FAQs about CRM
What does a CRM system do?
Businesses of all sizes use customer relationship management (CRM) systems to manage customer information, improve communication and accountability across the sales staff, and use real time analytics to make informed decisions. CRMs also make it easy for businesses to keep track of past communication with current and potential clients, send automated follow ups and record calls.
How much does a CRM cost?
Customer relationship management (CRM) software is accessible for every budget. Some CRM software, like Zoho, offers free limited versions for up to 10 users, but even paid versions of Salesforce, the industry standard for enterprises and SMB alike, start at $25 per user, per month. There are also highly customized CRM solutions that cost thousands of dollars just to implement, but such systems are typically only purchased by enterprise level businesses.
What is a SaaS CRM?
Software as a Service (SaaS) refers to any software product that's sold on a subscription basis and accessed by users who are not hosting the software on their own servers. Today, most business products are offered as SaaS packages, because SaaS solutions are inexpensive to deploy and easy for SMB clients to manage. Some popular SaaS CRMs include HubSpot, SugarCRM and Salesforce.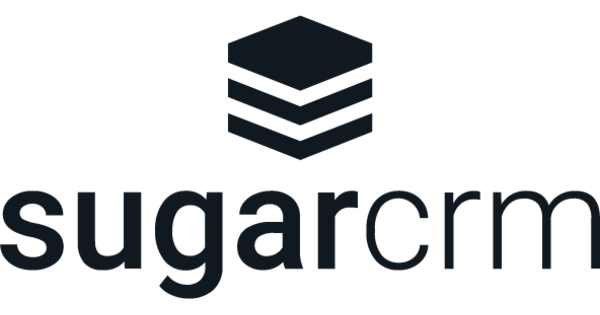 SugarCRM
The Verdict
SugarCRM offers powerful tools for business owners with development or coding experience. It's a good solution for some businesses, but it's not a basic, intuitive CRM system for small business owners.

BusinessNewsDaily.com Editor
Business News Daily was founded in 2010 as a resource for small business owners at all stages of their entrepreneurial journey. Our site is focused exclusively on giving small business advice, tutorials and insider insights. Business News Daily is owned by Business.com.