NexTraq GPS Fleet Management Review
NexTraq has advanced safety features like mobile phone blocking and in-vehicle alerts.
Its software helps businesses maintain ELD and IFTA compliance.
Road-facing and dual-facing cameras are offered.
This review is for small business owners and fleet managers who want to understand NexTraq's GPS fleet management offering.
NexTraq is our choice as the GPS fleet management service with the best safety features. If your business is primarily focused on driver safety, you'll need a GPS system that gives you a 360-degree overview of their performance. With its comparative driver analysis and coaching features, preventive maintenance details, and add-on safety options, this Michelin Group company can help you build a safer fleet.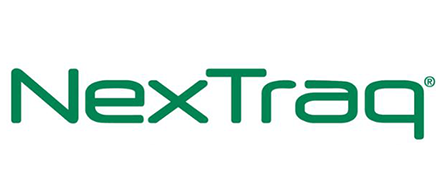 NexTraq GPS Fleet Management
The Verdict
NexTraq, our best pick for safety, provides fleet managers with insights on driver performance, fleet safety trends, and GPS tracking to inform fleet managers of where they can improve safety.
We welcome the fact that NexTraq is proactive about improving driver standards by offering in-house training courses rather than merely offering reporting, as some competitors do. This is combined with flexible pricing, variable contract lengths and free device installation, with no minimum fleet size.
Editor's Score: 84/100
| | |
| --- | --- |
| Cost | 82 |
| Features | 87 |
| Refresh time | 93 |
| Usability | 86 |
| Customer service | 74 |
Why NexTraq Is Best for Safety Features
Although every GPS fleet management system offers basic driver safety features, NexTraq takes it to the next level with advanced tools. You can monitor your fleet's performance with driver scorecards and dashcams, and then improve unsafe behavior with driver training courses. NexTraq also offers features like in-cab alerts when a driver engages in dangerous behavior and mobile phone blocking while the vehicle is in motion.
NexTraq offers more than 40 driver training courses.
Drivers are safer when their vehicles are well maintained and their routes optimized. NexTraq helps ensure safe and efficient driving with fuel cards, vehicle health reports and maintenance schedules. You can also keep a close eye on your drivers' locations and safety with features like fully customizable geofencing using Google Maps, Doppler radar, live traffic and weather updates, and other mapping tools.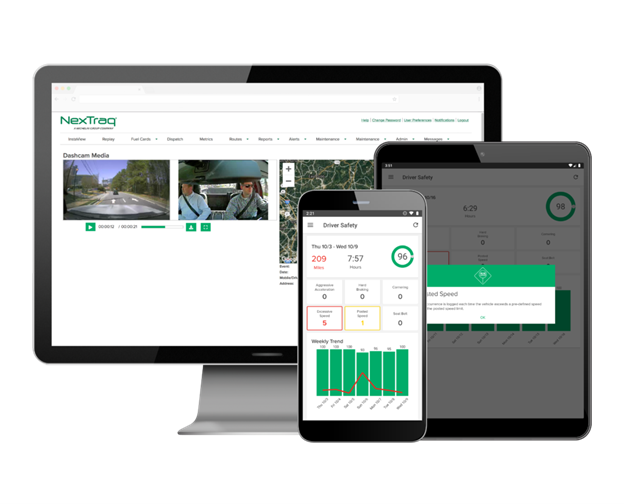 Pros
Through the use of dashcams, NexTraq has in-cab alerts to notify drivers when they are engaging in unsafe behavior.
Its software works across the United States and Canada, which is great for cross-border businesses.
Dozens of driver training courses are offered to improve driving performance.
You can choose how often the data refreshes, from 30 seconds to 15 minutes.
Cons
Online customer support is delayed at times.
Prices aren't published online, which means you must speak to a sales representative.
Usability
It's easy to get started with NexTraq because the company will install the devices for you. The platform is cloud-based, so you can access your fleet data with a computer, tablet or smartphone. NexTraq also offers two separate mobile apps: Drivers can use NexTraq Connect, and managers can access NexTraq View. This is unusual within the industry, and we like the differentiation between the two apps. The managers app supports vehicle allocation, direct communication with staff and vehicle inspection checklists, while the drivers app allows before-and-after image recording, vehicle fault reporting and automated inspection reports.
NexTraq's fastest refresh rate, 30 seconds, is on par with those of competitors like Verizon Connect, but it falls short against the instantaneous updates offered by Samsara. Still, there is one unique feature that we like: NexTraq allows you to adjust the standard refresh time to different time periods, up to 15 minutes. Having tested many of NexTraq's competitors in producing this feature, we haven't found that feature anywhere else, and it's useful for managers who don't need to be constantly bombarded with live tracking updates.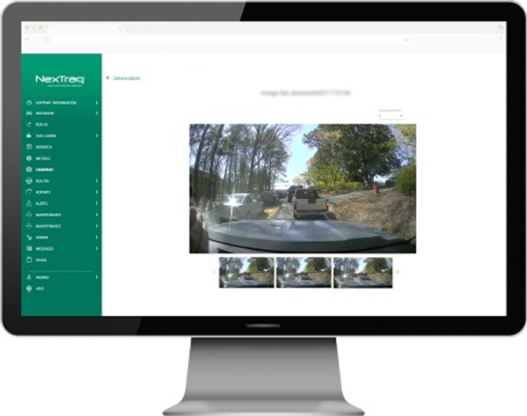 NexTraq Features
Here are some of the services NexTraq provides:
| | |
| --- | --- |
| Driver safety | NexTraq offers safety features like driver scorecards, driver training courses, dashcams and mobile phone blocking. |
| Alerts and reporting | Managers can view reports and alerts, and drivers can receive in-cab alerts. |
| Maintenance and optimization | NexTraq has fuel cards, vehicle health data and maintenance schedules to ensure a safe, optimized and ELD-compliant fleet. |
| Geofencing and mapping | Track drivers by setting geofences and accessing a live map of driving conditions. |
| Tracking hardware | NexTraq has plug-and-play devices, advanced hardware, asset trackers, trailer trackers and dashcams. |
Driver Safety
NexTraq provides a host of safety features to keep on top of your drivers' performance. It offers detailed metrics on your fleet's safety so you can cut down on aggressive driving and save money on fuel consumption. We especially like that you can view driver safety scorecards, which identify risky driving behaviors and improve employee accountability. By tracking driver behavior, you get a better understanding of how your fleet operates. You can also see if you need to prioritize driver safety education and develop strategies to boost your fleet's performance. In case your drivers do require additional coaching, NexTraq offers an exceptional 44 driver training courses.
Like many of its competitors, NexTraq offers dashcams, which help to identify poor driving behavior, insurance fraud, staged accidents and conflicting reports of events.
NexTraq offers advanced safety features like in-cab buzzers to alert drivers when they engage in poor driving behaviors, preventing activities like texting or gaming at the wheel. You can also sign up for MobileBlock, an advanced tool that blocks active drivers from unacceptable cell phone activity. This technology works through a pod that you can mount in company vehicles to coordinate with an app on the driver's phone, locking the phone's screen to help keep your drivers focused on the road. However, this phone-blocking technology could be counterproductive for firms whose drivers routinely need to advise customers of estimated arrival times, or for staff where being reachable at all times is a key feature of customer service.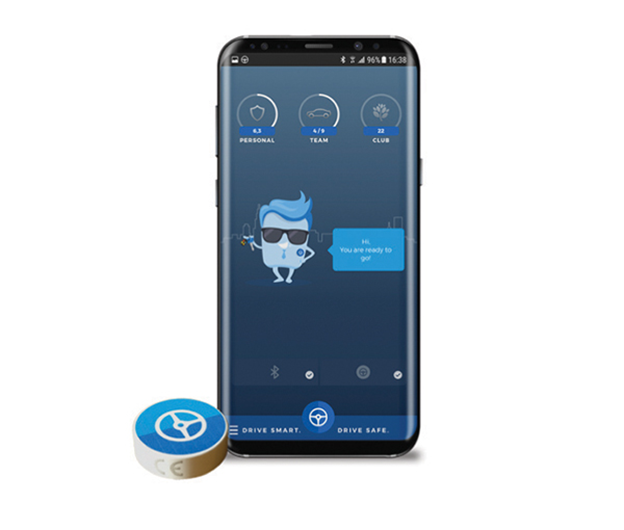 Alerts and Reporting
We found it easy to access reports through NexTraq's cloud-based platform and mobile app. You can schedule reports on your fleet to manage fuel usage better, understand vehicle history and analyze overall fleet status. We also like that you can set a live alert to receive a text or email when a safety hazard occurs or when a vehicle needs maintenance based on a diagnostic trouble code (DTC). There are more than 30 alerts to choose from. Drivers can also receive in-cab alerts when they engage in unsafe behavior, like hard braking, rapid acceleration or aggressive cornering.
Maintenance and Optimization
NexTraq provides fuel cards that monitor and analyze vehicle fuel consumption. Not every competitor offers this feature, which may help to reduce inefficiencies and prioritize more fuel-efficient driving practices. NexTraq also provides data and insights on how you can optimize your fleet's routes for efficiency and when vehicles need maintenance. Keeping drivers in healthy vehicles on optimal routes is a great way to maximize safety.
You can also keep your drivers and fleet safe and healthy with electronic logging device (ELD) compliance features. With add-ons like NexTraq Vehicle Inspection and NexTraq Elogs, you can keep your vehicles up to code and access reports like hours of service (HOS), driver vehicle inspection reports (DVIRs) and records of duty status (RODS).
Geofencing and Mapping
A key aspect of keeping drivers safe is limiting where they can go and informing them about what their route entails. NexTraq lets you do this by setting geofences with Google Maps. You can ensure drivers are in the correct locations by setting up alerts for when they enter and leave geofenced areas.
Managers can use the mapping feature, also powered by Google Maps, to get a real-time view of the driving conditions their team encounters. For example, you can see how heavy or light the traffic is and what the weather is like. If your drivers encounter severe weather or heavy traffic, you'll know almost as soon as they do.
Tracking Hardware
NexTraq provides several hardware options for small businesses, including plug-and-play devices, advanced hardware, the aforementioned ELDs, and asset and trailer trackers. The latest generation of dual-facing dashcams feature HD quality and wide-angle lenses, as well as infrared lights for recording in the darkness, with real-time incident alerts sent via email alongside video clips and GPS location data. NexTraq devices are tamper-proof and provide minute-to-minute tracking. You can also enhance your fleet management system with features like driver ID sensors, power take-off sensors, temperature sensors, and pickup and drop-off sensors.
Tip: If you're operating on a tight budget, NexTraq's free installation service means you don't have to worry about installing devices in your vehicles.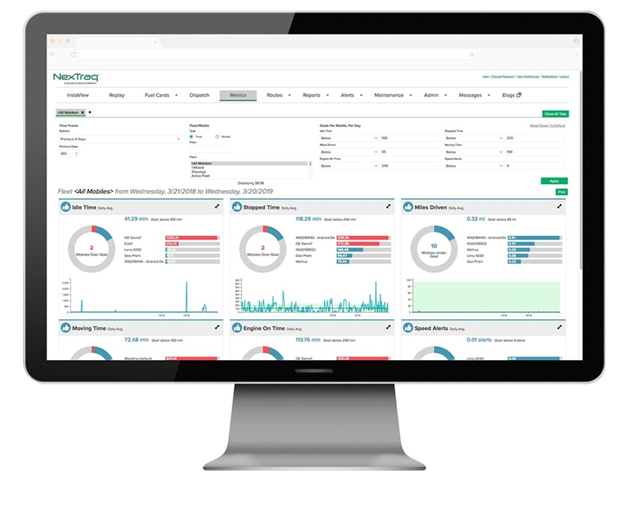 NexTraq Cost
Like many telematics companies, NexTraq doesn't list its pricing information online. If you want to find out how much NexTraq's services will cost for your business, you'll have to speak with its sales team for a custom quote. NexTraq requires a contract period between 12 and 36 months, which is less competitive than the rolling monthly contracts offered by GPS Trackit. On the upside, there's the offer of free hardware installation with any purchase, which is something many competitors charge for.
When we reached out to NexTraq about a standard GPS tracking plan for a fleet of 20 vehicles, we were quoted $80 per unit plus $16.96 per vehicle per month for a one-year plan, or $17.95 per vehicle per month with no upfront costs for a three-year plan.
Users looking for additional safety features can opt into NexTraq's Driver Safety package, which includes DVIRs, in-cab buzzers and dashcams. We were told that a three-year plan would cost roughly $39.95 per vehicle per month for road-facing dashcams or $42.95 per vehicle per month for dual-facing dashcams. These prices are just estimates based on our criteria, so you'll need to contact a representative for a specific quote.
Setup
You can choose between plug-and-play and hard-wired devices, and your installation time will depend on which type is selected. However, NexTraq simplifies this setup process by offering free hardware installation with every purchase. This is a valuable offering that other companies typically charge for. Having a professional install your devices not only makes the process easier, but it also ensures each device is installed correctly and securely to accurately record driver safety data.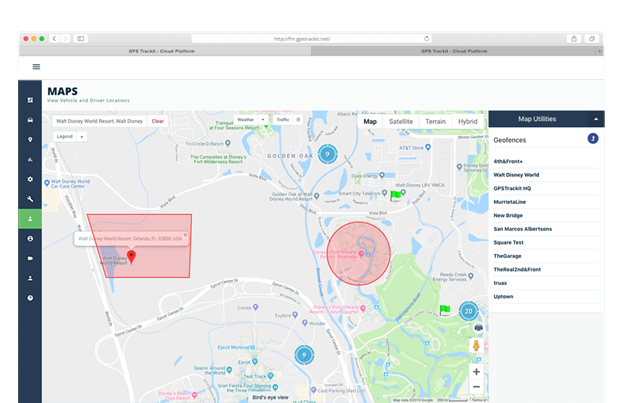 Customer Service
We found NexTraq's library of online resources to be quite valuable. It offers case studies, white papers, FAQs, blogs and a savings calculator. If you need more personalized assistance, you can reach customer support by phone, email, web chat and ticketing. It's available Monday through Friday between 7 a.m. and 6 p.m. ET and Saturdays from 8 a.m. to 3 p.m. ET, which is less comprehensive than the 24/7 support offered by many competitors.
To get a feel for NexTraq's customer support, we posed as fleet managers and reached out to its representatives. Their answers were thorough and helpful, but their online response took a little longer than we would have liked. Based on this experience, we recommend that you schedule a demo or call for immediate assistance.
Did you know? NexTraq offers training on its hardware and software, and the support team can schedule training via email or telephone.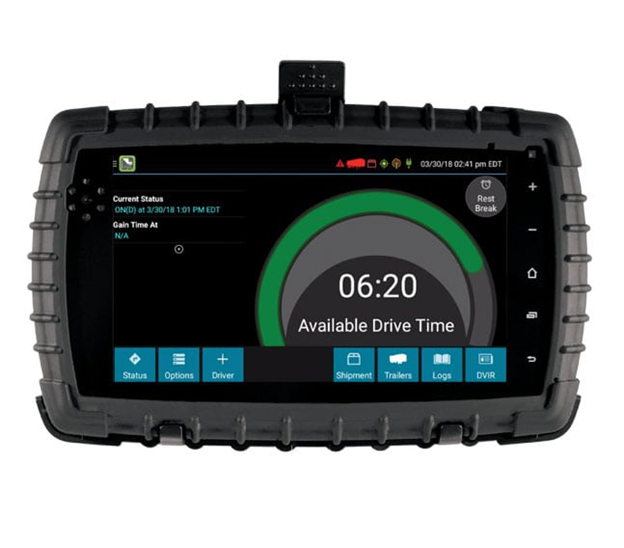 Drawbacks
Although NexTraq offers various modes of customer support, you may find its online support lacking. When we reached out to representatives, we were disappointed that their online response was slightly delayed. We were ultimately pleased with the content and thoughtfulness of their answers, but the delayed response leads us to believe that users would be better supported by scheduling a live demo or calling. This is something to consider if you need a GPS tracking solution with instant online support. If customer support is your top priority, read our review of Azuga.
Another potential drawback to note is that NexTraq doesn't list its pricing online. Instead, it offers custom quotes for custom fleet management plans. Although this is common in the industry, it can be a problem for businesses that need an immediate online cost estimate for fleet services. If you need a GPS fleet management service with preset plans and online pricing, check out our ClearPathGPS review.
Methodology
Finding a GPS fleet management system can be challenging. That's why we did some of the heavy lifting for you. We spent countless hours researching and analyzing GPS fleet management systems to identify the top solutions on the market. We looked at hardware, features, pricing and contracts, usability, refresh times, and customer support, and we even got hands-on experience with demos and product videos when possible. When searching for the best GPS fleet management system for safety features specifically, we focused on features like driver scorecards, driver safety alerts, vehicle health alerts, dashcams and driver training. The latter is an area NexTraq excels in, with a focus on driver safety that many fleet managers will welcome.
NexTraq FAQs
Who are the typical users of NexTraq?
NexTraq is a comprehensive fleet management platform that serves a variety of industries. It lists a dozen key sectors on its website, from services and utilities to rental fleets and public transport, manufacturing, and agriculture.
Which mobile platforms does NexTraq support?
The NexTraq platform works on various mobile devices. It even offers two different mobile apps for iOS and Android devices: one for drivers (NexTraq Connect) and one for managers (NexTraq View).
What integrations does NexTraq offer?
The company has dozens of integrations across sectors as diverse as fuel cards (Fleetcor and WEX), maintenance (Fleetio and MPulse) and routing (Omnitracs and RouteOptix). There are also industry-specific integrations like ServiceTitan for HVAC firms, Limo Anywhere, Jonas Construction Software, and Oracle Field Service Management Software and Solutions.
Overall Value
We recommend NexTraq for:
Businesses that want to maintain or improve driver safety.
Firms that need to ensure ELD and DVIR compliance.
Companies looking to optimize their fleet performance.
We don't recommend NexTraq for:
Managers looking for transparent online pricing.
Companies that need quick customer support available around the clock.
Read related article: Discover how NexTraq compares to our review of Force by Mojio, another safety-focused GPS fleet management platform.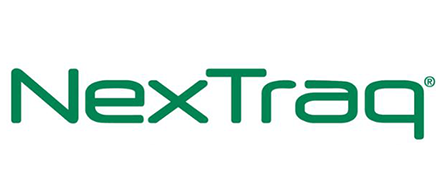 NexTraq GPS Fleet Management
The Verdict
NexTraq, our best pick for safety, provides fleet managers with insights on driver performance, fleet safety trends, and GPS tracking to inform fleet managers of where they can improve safety.

Neil Cumins
Contributing Writer
Neil Cumins is an award-winning writer and journalist from Carlisle, England. With over 20 years of experience writing about technology and marketing on both sides of the Atlantic, he's worked with some of the world's biggest hardware and software manufacturers, as well as countless SaaS brands. An amateur coder and semi-pro photographer, Neil launched his own business in the Noughties, and has subsequently helped many other small firms to grow and prosper.