NexTraq, our best pick for safety, provides fleet managers with insights on driver performance, fleet safety trends, and GPS tracking to inform fleet managers of where they can improve safety.
Pros
NexTraq uses dashcams to send in-cab alerts to notify drivers when they are engaging in unsafe behavior.
Its software works across the United States and Canada, which is great for cross-border businesses.
Dozens of driver training courses are offered to improve driving standards.
You can choose how often the data refreshes, from 30 seconds to 15 minutes.
Cons
Online customer support is delayed at times.
Prices aren't published online, which means you'll need to speak to a sales representative.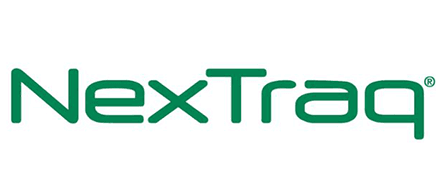 NexTraq has advanced safety features like mobile phone blocking and in-vehicle alerts.
GPS fleet management software from NexTraq helps businesses maintain ELD and IFTA compliance.
NexTraq offers road-facing and dual-facing cameras, so you can choose if you want to monitor the cab as well as the street.
This review is for small business owners and fleet managers who want to understand NexTraq's GPS fleet tracking offering.
NexTraq is our choice as the best GPS fleet tracking software for safety features. If your business prioritizes safe driving practices, you'll need a GPS system that gives you a 360-degree overview of their performance. With its comparative driver analysis and coaching features, preventative maintenance details and add-on safety options, this Michelin Group company can help you build a safer fleet.
We like the fact that NexTraq is proactive about improving driver standards by offering in-house training courses, rather than merely reporting on standards as some competitors do. This is combined with flexible pricing, variable contract lengths and free device installation — and no minimum fleet size required.
NexTraq GPS Fleet Management Editor's Rating:
8.6 / 10
Cost

8.2/10

Features

9.3/10

Refresh time

8.8/10

Usability

8.6/10

Customer service

8.4/10
Usability
It's easy to get started with NexTraq because the company will install the devices for you. The platform is cloud-based, so you can access your fleet data with a computer, tablet or smartphone. NexTraq also offers two separate mobile apps: drivers can use NexTraq Connect, and managers can access NexTraq View. This is unusual within the industry, and we like the differentiation between the two apps, including their different design. The managers' app supports vehicle allocation and direct communication with staff and vehicle inspection checklists, while the drivers app allows before-and-after image recording, vehicle fault reporting, and automated inspection reports alongside time and attendance data, job information, and scheduling.
NexTraq's minimum refresh rate of 30 seconds is on par with competitors like Verizon Connect, but falls short of the instantaneous updates offered by Samsara. Still, there is one unique feature that we like: NexTraq allows you to adjust the standard refresh time to different time periods, right up to 15 minutes. We tested many of NexTraq's competitors, and that's not a feature we've found anywhere else. It's useful for managers who don't need to be constantly bombarded with live tracking updates.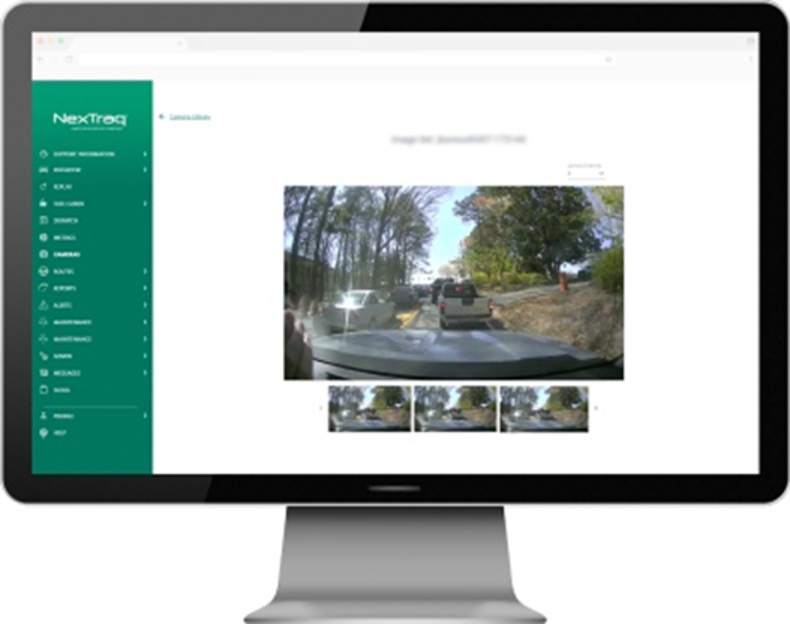 You can view live in-cab video footage with dashcams. Source: NexTraq
Methodology
Finding a GPS fleet tracking system can be a challenge. That's why we did some of the heavy lifting for you. We spent countless hours researching and analyzing GPS fleet tracking systems to identify the top solutions on the market. We looked at hardware, features, pricing and contracts, usability, refresh times, and customer support. When possible, we even got hands-on experience with demos and product videos. As we searched for the best GPS fleet tracking system for safety, we focused on features like driver scorecards, driver safety alerts, vehicle health alerts, dashcams, and driver training. The latter is an area NexTraq excels in, with a focus on driver safety that will be welcomed by many fleet managers.
NexTraq FAQs
NexTraq is a comprehensive fleet management platform that serves a variety of industries. It lists a dozen key sectors on its website, such as services and utilities, rental fleets, public transport, manufacturing, and agriculture.
The NexTraq platform works on various mobile devices. It even offers two different mobile apps for iOS and Android devices — one for drivers (NexTraq Connect) and one for managers (NexTraq View).
The company has dozens of integrations across sectors as diverse as fuel cards (Fleetcor and WEX), maintenance (Fleetio and MPulse) and routing (Omnitracs and RouteOptix). There are also industry-specific integrations like ServiceTitan for HVAC firms, Limo Anywhere, Jonas Construction Software, and Oracle Field Service Management Software and Solutions.
Overall Value
We recommend NexTraq for …
Businesses that want to improve and maintain driver safety.
Firms that need to maintain ELD and DVIR compliance.
Companies looking to optimize their fleet performance.
We don't recommend NexTraq for …
Managers looking for transparent online pricing.
Companies that need quick customer support available around the clock.