Telematics systems provide fleet operators critical insight on their vehicles and drivers.
In combination with GPS tracking, telematics gives a complete look into where a vehicle is and how it is being operated.
The data gleaned from telematics allows fleet managers to develop more efficient routes and maintenance schedules and to train drivers to be safer.
This article is for business owners and fleet managers who want to learn how telematics can improve their company vehicles' operations.
Telematics has become an essential tool in the trucking and transportation industry. You can combine telematics systems and fleet management software to make informed decisions that improve the efficiency of your fleet and business. To get the most out of your vehicle fleet, you need to understand what telematics systems are, how they work and their benefits.
What are telematics systems?
Telematics involves sending information remotely over long distances. It combines two scientific disciplines: telecommunications (the remote means of communication) and informatics (the practice of information processing).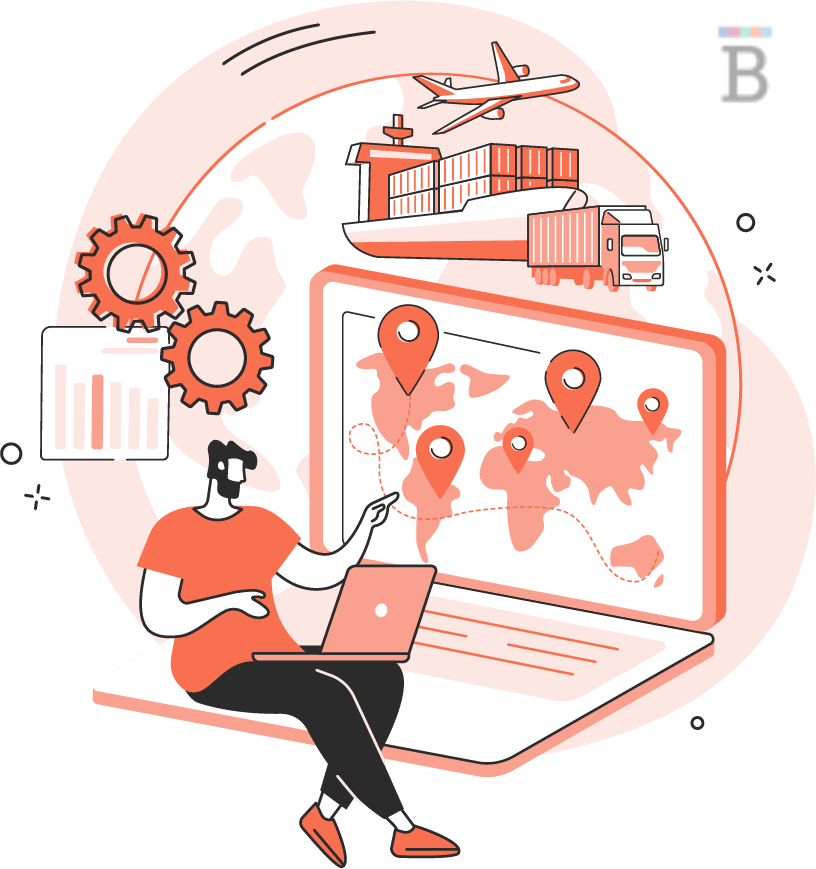 Telematics systems (also known as fleet telematics) collect data using GPS technology, sensors and onboard diagnostic codes. This data includes real-time engine diagnostics, vehicle location, driver behavior and vehicle activity. A telematics system usually has the following components:
Fleet communication software system
GPS tracking device
Engine interface
Input/output interface
SIM card
Accelerometer
Buzzer
Telematics vs. GPS tracking
GPS tracking is the core of the telematics system. A GPS receiver, which looks like a black box, is installed under each vehicle's dashboard to collect real-time data about the vehicle's location and status. The telematics system sends the GPS tracker's data over a cellular network to the fleet system's central server. The server processes the data, converts it to usable information, and makes it accessible to other computers on the network.
Telematics is a combination of telecommunications and informatics that can help companies monitor their vehicle fleets and drivers. 'Read our guide to choosing a GPS fleet management solution for your business.
Editor's note: Looking for the right GPS fleet management software for your business? Fill out the below questionnaire to have our vendor partners contact you about your needs.
How do telematics systems work?
A telematics system uses the vehicle's GPS tracking device to send, receive and store telemetry data. The device connects to the onboard diagnostics (OBD-II) port or CAN bus port with a SIM card. It also uses an onboard modem to communicate with the company's central server through a wireless network.
The telematics system collects GPS and vehicle-specific data, which it transmits through different methods (cellular network, satellite communication, 4G mobile data, General Packet Radio Service) to the central server. The server analyzes the data and enables end users to view the results through a secure website or mobile app.
The telematics system collects these and other data about the vehicle:
Location
Usage
Maintenance issues
Fuel consumption
Idling time
Instances of harsh driving (e.g., hard braking or cornering)
Speed and rapid acceleration
You can analyze the data for certain events and patterns, and create reports on specific drivers and vehicles as well as the entire fleet.
Additional uses of telematics systems
Your business can integrate telematics systems with top fleet management software and other systems to support various applications.
Vehicle tracking: You can track your vehicles in real time with GPS receivers and satellites, GPRS networks and cloud computing.
Asset tracking: You can install GPS trackers on trailers and nonmotorized assets to know where they are at all times and to route drivers to specific trailers. Drivers can tag specific locations when they disconnect from their trailers. You can also set up the system to alert you when a trailer moves without prior authorization.
Maintenance: You can use a telematics system to manage vehicle maintenance and the life cycles of your assets. The system can track hours-of-use records, engine hours, and service records, and also help you schedule preventative maintenance and monitor warranty recovery. You can manage your maintenance expenses and monitor vehicles' operating conditions by tracking engine diagnostics (e.g., oxygen sensors, battery voltage, intake valves, coolant temperature, powertrain).
Safety tracking: Telematics systems can monitor a truck's speed and location, identify harsh driving practices, and ensure drivers are wearing their seatbelts. You can use the information to determine how best to help your drivers prevent accidents and improve their safety.
Insurance risk assessment: Insurance companies can use telematics to monitor drivers' behavior, evaluate their risk levels and set insurance premiums.
Which vehicles can telematics be used in?
Telematics can be used in most modern commercial vehicles. Many manufacturers of commercial vehicles already install GPS tracking and telematics systems in fleet vehicles. Aftermarket GPS devices can be installed in most modern commercial vehicles. These devices are powered by either the vehicle's electrical system or internal batteries.
Some vehicle manufacturers have partnered with telematics providers to support seamless integration of the systems with the vehicles. Smart vehicles already connect to the internet and support Wi-Fi, which enables two-way communication of data with existing networks.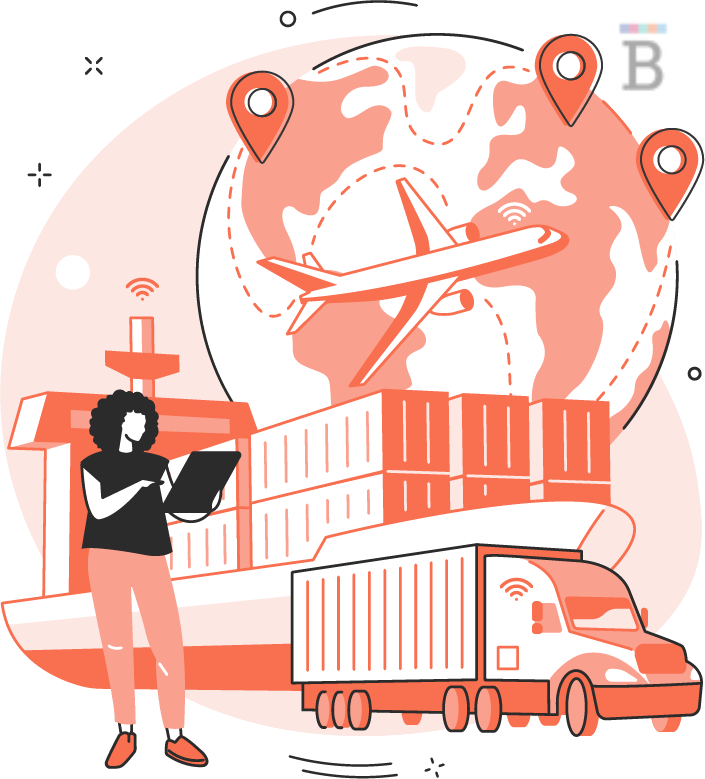 What are the benefits of telematics for fleets?
Telematics offers a wide range of benefits to businesses that operate a fleet of vehicles.
1. It improves efficiency and productivity.
Telematics uses GPS tracking to monitor a vehicle's location in real time. You can use the data it collects to create safer and more efficient routes for drivers, which can reduce delivery times and fuel usage. You can also use geofencing to track and compare driver performance against delivery schedules and reduce driver detention time.
2. It reduces fuel and operational expenses.
You can use telematics to plan smarter routes, which can reduce fuel usage and other expenses. For example, you can use the software to track and reduce vehicle idling. By comparing the idle time of different drivers and vehicles, you can quickly determine who needs improvement in this area. Reducing idle time further reduces fuel costs, which is a fleet's largest expense.
3. It automates payroll management.
Telematics provides exact data on how long and far specific vehicles have driven. This enables you to automate employee records and payroll management. This reduces the manual administrative and clerical work required and minimizes potential errors.
4. It promotes proactive vehicle maintenance.
Telematics enables you to identify and address vehicle maintenance issues remotely. You can use hours-of-service information to schedule preventive maintenance. Real-time alerts can notify you of vehicle fault-code detection so you can correct maintenance concerns before they escalate. This helps you keep your vehicles operational for longer, saves on large repair expenses, prevents critical safety violations, and protects your Compliance, Safety, Accountability (CSA) scores.
5. It streamlines organizational and customer communications.
Fleet management software enables your company to support real-time, two-way communications between office staff and drivers. Telematics also allows your customer support agents to provide better service, as they can use real-time data on vehicle locations to give accurate delivery estimates.
6. It increases driver safety.
Motor vehicle accidents are bad for business as well as drivers' health and safety. You can use telematics to improve your drivers' behavior and increase overall road safety. Fleet management software can collect telematics data on your team's driving behavior and rank your drivers by safety score. You can then coach your drivers on safer driving habits and improve your fleet's overall safety levels.
Since modern telematics systems include dashcams, you can use real video footage of your team's driving behavior to support coaching sessions.
7. It supports drivers in legal proceedings.
Most accidents involve collisions with cars and other vehicles. Without evidence to support a driver's testimony, it can be difficult to prove who was at fault. Since courts often accept video footage as evidence, you can use dashcam footage to prove the innocence of your drivers and protect your company against legal and financial liabilities.
8. It automates IFTA reports.
Telematics and fleet management software can automatically calculate distance driven and fuel costs for different drivers in various jurisdictions. They can also automate calculations for International Fuel Tax Association reports, which improves administrative efficiency, reduces calculation errors, and minimizes your company's risk of being audited.
The future of telematics
Telematics is becoming an essential part of the trucking and transportation industry. The resultant savings and efficiencies tend to greatly outweigh the costs of installing and managing the technology.
With the introduction of electronic logging devices and the ELD mandate, the trucking industry will continue to evolve as it increases its use of telematics technology.
Expansion into open marketplaces
Telematics providers used to operate strictly within closed ecosystems. Fleet operators would purchase and install proprietary onboard computers that would only work with the provider's telematics software. The operator would have to use the available add-on applications, which would update on the provider's schedule and only share specific data.
Smartphones and tablets support the creation of apps for specific hardware, such as telematics systems. A fleet owner could address individual drivers' needs by downloading the appropriate app, then use and integrate different apps with the same device. They could also download apps for the back-office and management teams.
The option to use multiple apps gives fleet owners these abilities:
Find the right solution for specific problems.
Automate tasks between multiple platforms.
Uncover new insights from different sources.
Conversion of data to insights
Telematics collects significant amounts of data (e.g., distances driven, drivers' speeds, fault codes, fuel usage, idle times, aggressive driving behaviors). However, data alone cannot solve problems or answer questions. When data is simply organized in a spreadsheet, it can be difficult to extract insights or identify problems and opportunities.
Telematics systems can help fleet owners by using analytics to identify trends and problems. For example, they can highlight unusual occurrences of fault codes in specific vehicles, drivers with more critical driving events than average, and underutilized vehicles. They can also extract insights for potential events (e.g., drivers with the potential for more future accidents) and offer suggestions to optimize fleet usage.
Increasing use of video
With more and more telematics systems including dashcams, fleet owners will be able to complement collected data with video context. They can use the video to evaluate and coach drivers on better driving practices rather than relying solely on the data. They can also use video to review specific situations (such as how trucks were parked) and find ways to improve or address issues.
Expansion into business management
Telematics can do more than track a fleet's vehicles and collect data. It can become a platform for managing your business. Here are some examples of what you could do:
Dispatch loads and alert customers to their orders' status by text or email.
Invoice customers according to equipment usage per site.
Automatically service and bill customers.