Your fleet equipment and vehicles may be stolen for parts, fun, or the items inside them.
Preventing fleet equipment theft requires a combination of smart judgment calls, vehicle testing, common sense and GPS theft trackers. 
To track stolen equipment, place concealed trackers on your vehicles, implement alerts, and share software access with your team.
This article is for fleet managers and business owners looking to learn how GPS fleet tracking can prevent equipment and auto theft.
Although vehicle theft has become less common over the past few decades, the average number of vehicles stolen per year still numbers in the hundreds of thousands, according to FBI data reported by the Insurance Information Institute. As a fleet manager or business owner, your chances of becoming a statistic increase with each of your numerous vehicles. The good news is that stolen equipment trackers and GPS trackers help prevent theft and assist in reclaiming equipment. Keep reading to learn more.
Types of vehicular thefts
Whether your fleet comprises everyday cars or construction equipment such as backhoes, most instances of theft fit into several broad categories.
Theft for parts: If you've ever heard someone talk about selling their car for parts, you might understand why a thief might steal your equipment for parts, too. Car parts can be immensely valuable, and compared to an intact vehicle, they are harder to trace to their owner. Additionally, skilled thieves can remove car parts without actually entering or moving your vehicle, further reducing their risk of being caught.
Theft targeting the contents of your vehicles: Your fleet itself isn't your only value. Some thieves are willing to bet that your drivers have other valuables inside your vehicles, like cash, jewelry or personal goods. These thieves, though, are often less trained than those looking for parts and sometimes don't know how to steal without setting off your alarms.
Theft for fun: Believe it or not, some people are willing to risk getting arrested to try out a novel vehicle such as your branded vans. Although some of these thieves are considerate enough to return your vehicle to its original location, others may leave it somewhere far away. Especially carefree thieves could damage your vehicle during their joyrides.
Theft by setup: It's not unheard of for a pair of thieves to rear-end a targeted driver, then have one person from each vehicle step out to address the situation. The third person can then run to your fleet driver's car and steal it before your driver returns.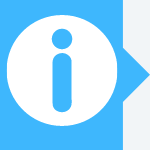 Key takeaway: Thieves may steal your vehicles for parts, for fun or for what's inside them. They may carry out their theft via premeditated setups.
How to prevent fleet equipment theft
While the vehicle theft scenarios above are concerning, they're easily preventable for the most part. Follow these best practices to keep your fleet secure:
Hold on to your keys. Instruct your drivers to never leave their keys in the ignition or elsewhere in your vehicles. Keeping keys in pockets, as most people do, is an obvious solution, but pickpocketing is a risk in areas with high foot traffic and large crowds. Storing keys deep inside a backpack, briefcase or another work bag may be best.
Make spare keys. Provide your fleet drivers with spare keys and instruct them to keep these keys somewhere safe. This place could be a secret location in your driver's home, or in a trusted friend's possession. The spares should never be stored within your fleet or anywhere publicly accessible.
Remove or hide valuables. It's common sense to not leave your smartphone or wallet in plain sight on your front seat, but you should remind your drivers to avoid this exposure nonetheless. If they absolutely need to keep valuables in their vehicle, they should only do so in the glove compartment. Thieves would be able to see into every other part of the vehicle, making glove compartments the safest possible storage spot.
Take your registration with you. Most drivers leave their vehicle registration in the glove compartment, but you should instruct your fleet drivers to take their registrations with them instead. This way, if a thief steals your vehicle and is pulled over, they can't reasonably claim that the vehicle is theirs. 
Test your fleet's alarms. Just as you regularly maintain your fleet for driving safety, you should frequently check that its alarms This way, your vehicles will blare loudly and obnoxiously if thieves attempt to steal them.
Avoid spaces that feel theft-prone. Low-lit spaces or areas where people are loitering passively may be vehicle theft hotspots. No matter how convenient these locations seem for your fleet drivers, instruct your team to park elsewhere.
Use common sense. The basics of theft prevention that your drivers have known all their lives still apply. That means closing and locking doors and windows when the vehicle is not in use. It also means turning off the engine and taking the keys out of the ignition every time your drivers leave their vehicles.
Install stolen equipment trackers or GPS theft trackers. No matter how much work you put into keeping your fleet safe and secure, the possibility of theft (even if small) will always remain. You'll be much better prepared to locate and recover your vehicles if each one is equipped with a stolen equipment tracker or GPS theft tracker. These devices are easy to install and use, and they're common across all kinds of fleets.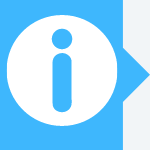 Key takeaway: Preventing fleet equipment theft requires a combination of common sense, smart judgment calls, vehicle testing and GPS theft trackers.
How to track stolen equipment with GPS fleet tracking
If your equipment is stolen, GPS fleet tracking programs can help you locate and obtain it. Follow these steps to use GPS fleet tracking for this purpose:
1. Make sure every vehicle has a GPS device.
Once you obtain your GPS theft trackers, make sure that you've installed your tracking devices in each of your vehicles. Create a checklist to run through every time you obtain a new vehicle, and include GPS device addition on this list. This way, your stolen equipment trackers will cover your entire fleet, not just part of it.
2. Conceal each vehicle's GPS device.
Thieves are often smart enough to look for GPS theft trackers. Reduce the chances of thieves finding your devices by smartly concealing them. Many devices are designed for hiding, but others may require more creativity on your part. Don't forget that you can conceal your GPS devices on the outside of your vehicle, too.
3. Confirm your GPS tracker's real-time capabilities.
The best GPS theft trackers don't just refresh every minute or so – they constantly update your vehicles' location on a map. This capability comes in handy when you're looking to catch thieves in the act. It's nearly impossible for a thief to claim your vehicle is theirs if you can show they're sitting in a car located exactly where yours is on your GPS tracker.
4. Set odd-hours alerts.
If your fleet drivers only work during certain times of the day, you'll know something is off if your vehicles are on the road outside these times. If that's the case, set odd-hours alerts to notify you if your vehicles are moving outside typical work hours. Such an alert is a near-certain indicator of theft, and you should act on it right away.
5. Geofence your vehicles.
Some equipment shouldn't leave certain worksites. You can create a geofence around this equipment to alert you if this equipment is located outside your premises. In this case, you can reasonably assume a case of theft and take action as needed.
6. Share your stolen equipment trackers with your team.
As a fleet manager or business owner, you may feel tempted to personally handle all actions toward equipment recovery. However, if your fleet driver is far away from your main location when theft occurs, you can only do so much to help them. That's why you should set up your GPS theft tracker so that your drivers can take action, too. The sooner your drivers can act, the more quickly you can retrieve your equipment and get back to work.
Finding the right GPS theft tracker for your team is simply a matter of patience and research – and on the latter front, our best fleet tracking software guide can help. We've selected top picks for small businesses, asset tracking, value and safety, alongside separate picks for midsize businesses and GPS reporting features. Look through our picks after learning how to choose a GPS fleet tracking system. A more theft-proof fleet is possible.