GoToMeeting Review
After conducting extensive research and analysis of video conferencing services, we recommend GoToMeeting as the best video conferencing service for smaller businesses. The platform is easy to use, it allows for meetings with up to 3,000 participants, and its prices start at just $12 per host, per month.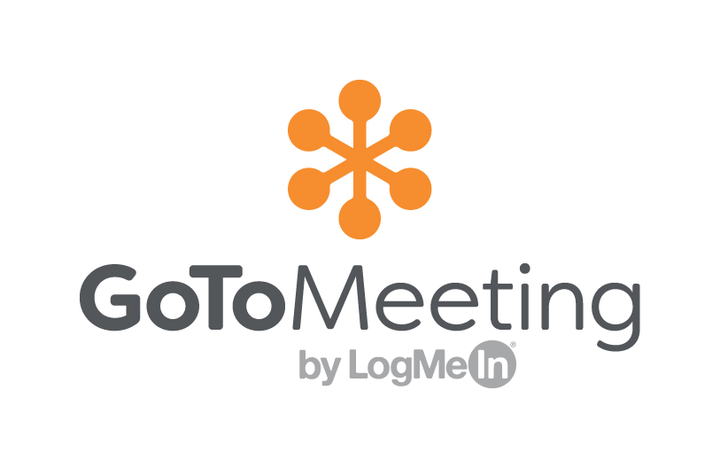 GoToMeeting
The Verdict
GoToMeeting is our choice as the best video conferencing service for smaller businesses because it has a low starting price, lets you have up to 25 people on camera at one time, and offers all of the must-have tools.
GoToMeeting from LogMeIn offers several different service plans that allow you to host video conferences that can accommodate between 150 and 32,000 users. Of those, up to 25 can be on camera at once. For larger meetings, the host can choose who is displayed on camera at any given time. 
The interface, both on the web version and desktop app, makes hosting video conferences an easy proposition. All the buttons and links are clearly labeled, which makes it simple to schedule, host, join and administer meetings. Getting comfortable using this system isn't difficult. 
Finally, GoToMeeting has nearly all of the video conferencing tools small businesses need to run a flawless meeting, such as the ability to share your screen, record meetings and take automatic transcripts.  
We chose GoToMeeting from a pool of dozens of video conference services. To learn more about our review methodology and for a comprehensive list of video conferencing services, visit our Best Video Conference Services page.  
Editor's Note: Looking for a video conferencing solution? Fill out the below questionnaire to be connected with vendors that can help. 
GoToMeeting Pricing  
GoToMeeting offers three service plans, which differ based on the number of participants that can be in a meeting at one time and the included features and tools.  
Each plan has per-host costs. You need to purchase a license for each employee you want to be able to host a meeting. You do not need to purchase user licenses for those who will only join meetings. 
Here is a breakdown of each plan:  
Professional
Cost: $14 per host, per month. Billed monthly. If you pay annually, the cost drops to $12 per host, per month
Participants: 150
Webcams: 25
Features: HD video, screen sharing, web audio, unlimited meetings, dial-in conference line, no meeting time limits, business messaging, personal meeting rooms, meeting locks, mobile apps, mobile commuter mode, call me and dial-out options, and 24/7 support. It also offers integrations with Office 365, Google Calendar and Salesforce 
Business
Cost: $19 per host, per month. Billed monthly. If you pay annually, the cost drops to $16 per host, per month.
Participants: 250
Webcams: 25
Features: Everything in the Professional plan, plus unlimited cloud recording, transcription, smart assistant, note-taking, slide-to-PDF options, drawing tools, keyboard and mouse sharing, and mobile cloud recording 
Enterprise
Cost: Customized pricing based on how many host licenses are needed.
Participants: Up to 3,000
Webcams: 25
Features: Everything in the Business plan, plus the ability to connect GoToMeeting to your existing conference room system, volume discounts, onboarding and training, a dedicated customer success manager, and downloadable admin reports 
There is also a 14-day free trial available.  
GoToMeeting Features  
GoToMeeting offers a wealth of valuable features. It is important to note, however, that the features you have access to depend on the service plan you select.  
Here is a breakdown of some of the most valuable features GoToMeeting offers:  
Video quality: All of the service plans allow for HD video conferencing. This ensures that you always have a crystal-clear video stream in every meeting. 
Web audio: You can connect to meetings using the speakers and microphone built into your computer or smartphone. No phone is required to hear or be heard during a meeting. 
Desktop sharing: Anyone in a meeting can share their screen. The host has the option of sharing their screen or passing control to an attendee. 
Unlimited meetings: License holders can host as many meetings as they like, and there is no limit to how long meetings can last. 
Dial-in conference line: Hosts can provide meeting participants with a phone number to dial into the conference. While they won't see what is happening, they can still listen in and contribute to the conversation. 
Business messaging: GoToMeeting provides tools to chat with those inside and outside your organization. From a chat, you can share your screen and transition into a video call.
Smart tools: GoToMeeting has added artificial intelligence to its platform. This technology allows for several features, including the ability to automatically detect action items in the meeting and transcribe what is being said so no one has to take notes. 
Call me: Instead of waiting for attendees to join on their own, GoToMeeting can call participants when the meeting is ready to begin. 
Meeting lock: For added security, hosts can lock meetings to control who joins. 
Recording: Video conferences can be recorded and saved locally or in the cloud so those who weren't able to attend can watch at a later time. 
Slide to PDF: GoToMeeting can capture several slides being presented during a conference. It can then collate the slides and send them as a PDF. 
Drawing tools: Hosts can take notes, mark up work and draw directly on the screen, almost like having a digital dry erase board. You can then share those notations with your team. 
Calendar integrations: GoToMeeting offers plugins for Office 365 and Google Calendar.  
Mobile app: Mobile apps for iOS and Android devices are available to all users. You can join and host meetings from the app. The app also offers a commuter mode, which helps to limit distractions when you have joined a meeting during your commute. 
GoToMeeting Pros 
One of the biggest advantages to GoToMeeting is the number of meeting participants it supports. Depending on the plan you choose, you could host meetings with hundreds, even thousands, of attendees. Other video conference services we examined had much smaller limits for the number of people who could attend a meeting at one time.  
We were also impressed with the extent of its features. GoToMeeting has all the must-have tools, including the ability to record meetings and share your screen. In addition, it provides some features other video conference solutions don't, such as transcriptions and meeting locks. 
The dial-in option is another positive about GoToMeeting. If someone isn't near their computer and can't attend via video, they can still call in from any phone. 
We were also pleased with how easy GoToMeeting is to use. Signing up for and using GoToMeeting is a simple and completely online process. All you do is choose the service plan you want and select how many host licenses you need. 
Once that is complete, you can immediately start using the video conference software and either host an instant meeting or schedule meetings for a future time. To host a meeting at a later time, click on the Schedule a Meeting link and fill out a meeting invitation that includes when the meeting will be held. You also choose whether this is a one-time or recurring meeting. Once the meeting is scheduled, you can send an email invitation to attendees.  
When hosting and joining meetings, you can do so from your web browser, or from a desktop or mobile app. All of the options are easy to navigate. When it is time to start a meeting, all you need to do is click the Start link from your My Meetings list on the service's homepage. 
Once you're in a meeting, the video conference software is easy to use. There are self-explanatory buttons that allow users to turn their microphones and cameras on as well as share their screen. 
In addition to watching what is going on in the meeting, participants can access a chat feature that allows messages to be sent to the entire group. This is beneficial if someone wants to ask a question without interrupting the speaker. 
GoToMeeting Cons 
One potential downside with GoToMeeting is the limit to how many webcams can be on at one time. This means that if you are hosting a large meeting, not everyone is visible at the same time. However, whoever is on camera can vary throughout the meeting. The meeting host can rotate through cameras, and turn some off and others on at their discretion. 
Customer Support 
We were very pleased with the customer service we received from GoToMeeting. To test its support, we contacted the company via phone and live chat posing as a business owner interested in their service. 
The representative we spoke with by phone was extremely helpful. He provided detailed answers to our questions, and by the end of the call, we had a clear understanding of how the service worked and how much it cost.  
We were also happy with the support we received from the live chat tool. An operator was immediately available, which wasn't the case with some of the other services we analyzed. She answered our questions and sent us web links to articles about the service that provided added detail.  
In addition to the personal support you can receive, which is available 24/7, the GoToMeeting website includes a wide range of training material, such as FAQs and videos that walk you through how to use various aspects of the service.  
GoToMeeting's parent company, LogMeIn, is an accredited member of the Better Business Bureau with an A+ rating. There have been 124 complaints against the company closed within the past three years. However, not all of those complaints were about the video conferencing service. 
Check out our Buyer's Guide to Choosing a Video Conference Service for more information.
Editor's Note: Looking for a video conferencing solution? Fill out the below questionnaire to be connected with vendors that can help.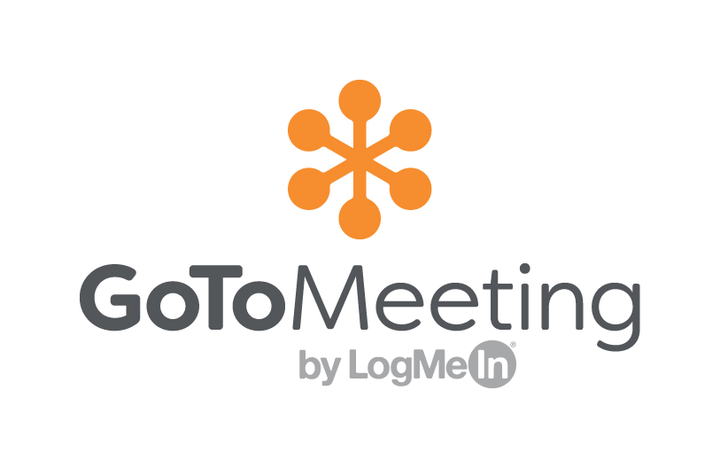 GoToMeeting
The Verdict
GoToMeeting is our choice as the best video conferencing service for smaller businesses because it has a low starting price, lets you have up to 25 people on camera at one time, and offers all of the must-have tools.

Chad Brooks is a writer and editor with more than 20 years of media of experience. He has been with Business News Daily and business.com for the past decade, having written and edited content focused specifically on small businesses and entrepreneurship. Chad spearheads coverage of small business communication services, including business phone systems, video conferencing services and conference call solutions. His work has appeared on The Huffington Post, CNBC.com, FoxBusiness.com, Live Science, IT Tech News Daily, Tech News Daily, Security News Daily and Laptop Mag. Chad's first book, How to Start a Home-Based App Development Business, was published in 2014.