Podium Review
Most consumers prefer to communicate with businesses via text. Text message marketing platforms can help businesses take advantage of this preference.
Podium goes beyond simple text message marketing by offering tools to manage the entire customer communication experience from beginning to end.
Podium is our pick for best ease of use, as it provides additional features and tools for companies looking to simplify the management of multiple customer touch points in one intuitive platform.
This review is for business owners and marketing professionals considering Podium for their text message marketing needs.
Many consumers expect to be able to text a business for answers to their questions. Millions of customers have already received some sort of communication via text from a business, whether that's an appointment reminder, a coupon or a link to fill out a survey about their experience.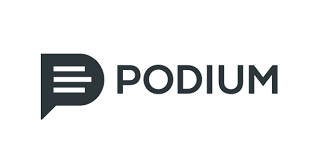 Podium
The Verdict
Podium consolidates online reviews and customer messages in one streamlined dashboard, making it simple to respond in a timely fashion. It's a great service for companies needing intuitive and easy-to-use tools.
For Podium, text message marketing is only the tip of the iceberg. This fully comprehensive software platform anchors customer service, payments, reviews management and much more in easy-to-access texting threads, reaching customers using a method they prefer. Here's what you should know about Podium.
See all of our recommendations for the best text message marketing solutions.
Pricing
All Podium plans are customized. Unlike other text message marketing services, Podium does not advertise preset plans on its website. To get a quote for your company, fill out the request form on the website's Pricing page to speak with a Podium representative. Outside online sources say that Podium pricing begins at $399 per month, and some additional features may cost extra.
A free version with up to 30 unique communications per month is available if you want to try out the service without committing to a custom plan. According to the Podium website, the free version includes a textable number from which you can manage all text-based communications through Podium. The free version also includes a website chat widget that moves a conversation to text, and you can contact customers through the free version as well.
Usability
Podium users log in to a single dashboard that displays a summary of all activity. With just a few clicks, Podium users can connect their Google My Business and Facebook accounts, connect inbound leads, and invite other users to the account. Once logged in, you can navigate to your inbox, check reviews and manage text message marketing campaigns, all in the same window. We found it easy to navigate the dashboard and locate what we needed.
It integrates with messenger platforms like Facebook Messenger and Google click-to-message. For customers in specific industries, Podium offers direct integrations with specialty CRMs, such as Dentrix for dental offices or CDK for automotive shops.
Podium Features
| | |
| --- | --- |
| Text message marketing campaign management | Send customers special offers and updates through their SMS marketing platform. |
| Solicit and manage reviews | Automate the review solicitation process through Podium's Reviews tool. |
| Organize all messages in one place | Podium streamlines messages from all platforms into one easy-to-manage dashboard. |
| Text-to-pay option for customers | Send customers a direct link to pay for goods and services. |
| Video chat function | Chat with customers face-to-face. |
| Customer surveys | Collect valuable and actionable feedback quickly and easily. |
| Automated appointment reminders | Remind customers of upcoming appointments and allow them to confirm via text. |
| Managing more than one location | Reviews for independent locations of your business can be managed from the same dashboard with ease. |
| Webchat function | Customers can begin chat inquiries on your website that immediately move to text. |
Did you know? Podium integrates with more than 20 online review platforms, including Google My Business, TripAdvisor, Facebook and Healthgrades.
Text Message Marketing Campaign Management
Managing text message promotion campaigns is just one of many features Podium boasts. Utilize Podium's text message marketing tools to manage signups and lists, send personalized content to certain groups or lists, and send coupons to customers. Importantly, all messages appear in the same thread your customer uses to communicate with you. Podium also offers analytics so you can analyze important metrics like open rates and click-through rates.
Solicit and Manage Reviews
Customers can leave online reviews on Facebook, Google and many other places across the internet. Through Podium, all of these reviews can be managed through one easy-to-navigate platform. Podium's review tool supports automation of the tedious review solicitation process: Customers receive a link to leave a review on the platform of their choice.
Through Podium's switchboard feature, businesses can track where their customers are coming from, so your company can double down on the review sites that matter most to lead generation. Easy-to-understand reporting helps you see how you compare with competitors, helping you further fine-tune your online marketing efforts.
Organize Messages in One Place
Leads come from all directions. Podium funnels those messages into one place by integrating with Facebook, Instagram, Google and Zendesk, among other platforms. The platform-agnostic message board tracks customer message history and includes a profile of the person with whom you're chatting, so you have a complete picture of what's going on. Each message can be assigned to a customer service representative, too, so you can see what has been taken care of and what's still outstanding.
Text to Pay Option for Customers
Podium allows you to send customers a direct link so they can pay for goods and services right from the chat. This helps capture and retain customers' interest while talking to them. This also eliminates the need to issue invoices that may take longer to get paid. Invoices sent via text message can be paid via debit/credit card or through Apple Pay. Brick-and-mortar locations can utilize Podium Payments card readers, backed by Stripe, to collect payments.
Video Chat Function
Secure video chat from Podium is a fast and efficient way for you to connect with customers. Use video to respond meaningfully to customer inquiries. This feature is also excellent for customer service, as customers can more efficiently demonstrate a problem with a product via video.
Customer Surveys
Collect valuable feedback quickly and easily. The customer survey function offers an easy way to capture valuable customer feedback and insight before they get too busy or forget to complete it. This helps you retain valuable information that can be put to work companywide.
Automated Appointment Reminders
Remind customers of upcoming appointments through Podium. These appointment reminders can be sent through several avenues, including SMS text message, WhatsApp, Facebook Messenger and Instagram.
Managing Multiple Locations
Your team can manage the reviews and communications of multiple locations through Podium's Enterprise functionality. Podium Enterprise supports both high-level summaries of how your company is performing while drilling down into the reviews and customer communications for one particular location.
Webchat Function
Customers who land on your website can easily access a chat feature powered by Podium. Customers submit their name, phone number, and message, and the conversation is immediately transferred to their phone, so customers can continue chatting without sitting at their computer and waiting for a reply.
Tip: If you're a service-based business, you can use Podium to remind customers of their appointments through SMS text message or apps such as Facebook Messenger, Instagram, or WhatsApp.
Customer Service
Podium offers customer service options through email, text and a help center available to existing Podium customers. Its webchat feature moves the conversation to text, making it easy to keep in contact with a customer service representative without sitting at the computer. A representative should respond to your inquiry within a few minutes. You can also text a sales representative who can talk you through your options and answer questions.
According to communications between Business News Daily and a Podium representative, customer service hours are from 9 a.m. until 12 midnight Eastern time, Monday through Friday.
Drawbacks
Podium's custom pricing structure makes it difficult for some smaller businesses to properly assess if they can afford Podium. While Podium's features are uniquely powerful and convenient, those features come at a price, and some smaller enterprises may not be able to make room in their budgets for these tools
The Podium website does not have a way to view demos of the software, which can be an important part of the decision-making process without registering with the company. This can be a turn-off for some business owners who simply want to explore their options.
While the tools Podium offers are undoubtedly powerful, they can be a lot for a small business first dipping their toe into these waters. What turns into a tool to text with customers may be too cumbersome for smaller operations.
Summary
Simply put, few text message marketing platforms are as thorough as Podium's. Sending customers promotional and informational texts through Podium is just the beginning of what can be done through simple messaging. The full family of tools allows for seamless integration of all company communications within a single dashboard, uniting once disparate customer touch points into one seamless point of contact for your entire team.
However, these great tools come at a price. While pricing is not public on the Podium website, online reviews indicate that pricing can start at several hundred dollars per month and go up from there, depending on the size of your organization. Podium may be better suited for businesses with multiple locations that have many incoming streams of customer requests and information.
We recommend Podium for:
Businesses with multiple locations that receive numerous incoming customer requests and information
Companies that want to increase the number of customer reviews they currently have and need a convenient tool to do so
Businesses that manage a lot of complexity and need to send personalized content to certain target audiences
We DON'T recommend Podium for:
Small businesses that can't commit hundreds of dollars each month to the service
Teams that lack the personnel and infrastructure to follow through on all of Podium's features
Image Credit: mangpor_2004 / Getty Images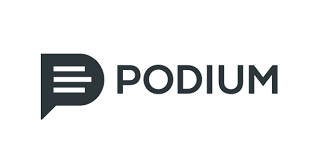 Podium
The Verdict
Podium consolidates online reviews and customer messages in one streamlined dashboard, making it simple to respond in a timely fashion. It's a great service for companies needing intuitive and easy-to-use tools.

Stella Morrison
Business News Daily Contributing Writer
Stella Morrison is an award-winning writer who focuses on marketing for small businesses, including useful tools and best practices that help business owners introduce their products and services to new audiences. She is also a digital marketing professional who has worked with leading brands in the tech industry.