Direct mail marketing is any physical correspondence with your business customers.
Direct mail is a highly useful and engaging marketing format because it allows customers to interact with a physical marketing piece.
There are seven steps involved in launching a direct mail campaign.
This article is for small business owners who are interested in learning what direct mail is and how they can create a campaign.
Most marketing is digital these days, but physical advertising, when done right, can have a huge positive impact on your customers and your bottom line. By integrating direct mail marketing with your other marketing channels, you can provide your customers with a unique, personalized experience that helps your business stand out from the crowd.  This article will explain what direct mail marketing is, why it's still useful, and it provides examples and successful campaigns and best practices.
What is direct mail marketing?
Direct mail marketing is any physical correspondence you send to your customers via mail to gain their business. If you're sending mail to customers, you should include something that identifies your business (like a logo or business name), a call to action (CTA) and a way for customers to contact you.
Key takeaway: Direct mail marketing is physical correspondence via mail with your business's customers.
Is direct mail marketing still useful?
While it may seem that the entire world has gone digital, traditional mail still has a solid place in marketing. A 2017 survey showed that direct mail campaigns had a higher return on investment (ROI) than both paid search and online display ads. Further, direct mail ROI was only one percentage point behind social media marketing, the medium with the second-highest ROI. There are several reasons why direct mail marketing performs so well.
It's interactive.
One of the reasons direct mail is still used and performs so well is that it is interactive. Customers receive a physical item in the mail. Including a promotional offer or CTA that requires the customer to do something with the mail, such as bringing it into your store, makes the customer much more likely to keep it and look at it more.
It's memorable.
Receiving something in the mail can bring up nostalgic feelings about times where physical mail was the norm, which can spark an emotional response to your mailer. To increase this connection, add personal touches to your marketing materials, like the customer's name or a handwritten signature.
It has a wide demographic.
Depending on your target audience, direct mail can have a bigger reach than digital marketing. If your audience is not on social media or email, direct mail can reach many more customers you may have missed out on with electronic marketing.
It's creative.
Using direct mail doesn't mean you're locked into analog advertising – there are endless ways in which to combine direct mail with digital marketing that can expand your target audience and obtain new customers. The physical nature of direct mail allows you to engage your customers in more ways than you can with purely digital marketing.
There is less competition.
More companies are abandoning their physical marketing efforts in favor of digital methods, which offers a smaller playing field and more chances for your business to stand out. People are surprised by physical mail these days, so an eye-catching, thoughtfully designed mailer can go a long way in advertising your business.
Key takeaway: Direct mail marketing is still a highly useful form of marketing. It is unique, memorable and highly customizable.
How much does direct mail marketing cost?
The price of a direct mail campaign depends on a variety of factors, including the type of mail you send, how many pieces you send, and how you choose to package your mail. Oversized mailers or things like catalogs typically cost more, around $10 because of their weight, while standard postcards generally cost around 10 to 30 cents per card to send.
You should also expect to pay for the design of your mail piece. You can create something basic in Microsoft Word for free, but for anything more involved designwise, you need to either purchase a template, which usually costs around $10, or hire a professional, who comes with their own rates.
Printing costs also vary based on whether you use black and white versus color ink, paper quality, paper size, if your piece is one-sided or two-sided, and the number of pieces you need to print. Generally, printing costs range from 3 cents to $2 per piece.
Last, you need to pay for mailing. Distribution costs vary based on current postage rates and how much mail you have to send, but expect to spend between 25 cents and $2 per piece of mail.
How does direct mail marketing work?
Launching a direct mail marketing campaign is very similar to the digital process – the only difference is the distribution method. Follow these seven steps to create your direct mail marketing campaign.
1. Define your goals.
Think about what you want to achieve through your mail campaign. Do you want to gain new customers? Bring more traffic to your store or website? Inform customers about a new service or product? Having a clear goal in mind at the beginning of your campaign makes it easier to make decisions later on in the process.
2. Know your audience.
For a campaign to be successful, tailor it to make it something your audience will like and want to engage with. Think about their needs and how your goal fits into those needs. How can you marry the two? If you've sent out marketing campaigns before, you likely have analytics on your customer base that can provide you with information on your audience demographics, likes and dislikes, and behavior. Use this data to inform your campaign.
3, Create your mailing list.
In direct mail, there are two main types of mailing lists you can use in your campaigns: house lists, which are names and addresses you have already collected from existing customers or prospective customers, and purchased lists, which are high-quality lists of precisely selected audiences with high deliverability rates. Focus your efforts on your house list, since those customers are already familiar with your brand, and purchased lists can be of questionable quality.
4. Decide on a CTA.
One of the most important elements of a direct mailer is the call to action. This is why determining your goal early on is so important – you need to be able to tell the customer why you took the time to send them this piece of mail and what you want them to do with it. A good CTA is attention-grabbing and memorable. Take your time in crafting one, or consider using a copywriter to help.
5. Decide on a format.
Next, choose a format for your mailer. Standard postcards are the most common, but you have several options:
Regular postcards (4 x 6 inches)
Oversized postcards (6 x 9 or 6 x 11 inches)
Letters
Brochures
Booklets
Flyers
6. Design your mail.
When designing your mail, keep in mind your goal and your CTA, and make those the focus of the piece. Don't bury it in busy graphics or too much text. You can use a modern direct mail template system that makes it easy to move components around and customize your design.
7. Send your mail.
This is the part of the process that many businesses find difficult, since printing and sending large volumes of mail to hundreds (or thousands) of different addressees can be complicated. Most businesses work directly with a direct mail processor or print and mail shop to handle the printing, postage, and sending of the direct mail campaign.
Key takeaway: There are seven main steps to a direct mail marketing campaign, starting with setting your goals for the campaign.
Direct mail drawbacks
Direct mail provides numerous advantages to businesses, but companies should review the downsides too. These are some disadvantages of adding a direct mail marketing campaign to your advertising budget:
It can be expensive.
According to Zimmer Marketing, cost is the major disadvantage of direct mail advertisements. All these costs go into creating a direct mail campaign, among others:
Postage is one of the most significant costs because the price is set and not negotiable. As postage costs continue to rise, a single direct mail campaign can cost thousands of dollars.
Other costs may also be involved with your direct mail marketing venture. For instance, you may have to rent a contact list before mailing out the ads.
Results are hard to measure.
Digital advertisements make it easier to collect insights. Almost instantly, you can see the number of clicks an ad has gotten and how many of the clicks turned into sales. With direct mail, you can't know how many customers are reading the mailer and how many just throw the ad into the trash.
It's not editable.
Direct mailers can't be changed once you send them out. Once you finalize the proof copy, your ad is out of your hands. If the direct mailer isn't performing well, you can't make changes on the fly like you could with a digital ad. You won't even know how the ad is doing for a while; mail is slow, and your ads won't reach intended audience right away.
Mailing lists can be inaccurate.
When you receive an address list, it may have a high number of errors. Wrong ZIP codes and city names could cause the mail to go undelivered. Each mailer that doesn't get delivered is a waste of your budget.
Key takeaway: The multiple costs involved are the main reason a business might not want to use direct mail marketing. Furthermore, the campaign's success is hard to measure, impossible to edit once it goes out, and at the mercy of your mailing list's accuracy.
Types of direct mail
Direct mailers come in all shapes and sizes. Your budget and marketing goals dictate the type of mailer you need for your upcoming campaign. These are some types of direct mailers you've likely seen in your own mailbox and what types of ads typically appear on them:
Postcards are used for quick announcements or event promotions. They're a cost-effective option to announce grand openings, real estate transactions, or a new product or service.
Letters are also known as "the classic package." The mailer usually includes a letter and a response form with an envelope. These mailers are normally used for fundraisers and surveys.
Self-mailers are similar to letters, but sent through the mail without an envelope. The ad is folded down before the address and postage is applied. Self-mailers are used for product or service announcements and special sales events. Newsletters may also be sent as a self-mailer.
Catalogs are a way for companies to showcase their full or partial product lines. A catalog may also include special offers and sales announcements.
Inserts and wraps are included within other mailers, such as catalogs and magazines. Similar to postcards, they are used to highlight special sales and events.
Dimensional mailers are the most expensive, and they stand out the most. The mailer uses pop-ups and other 3D elements in the design. Targeted ad campaigns are the most common purpose for dimensional mailers.
Key takeaway: There are six main types of direct mailers, with different use cases for each. You might use postcards or self-mailers for a product or event announcement, for example, or a catalog to display a whole product line. If you need responses to a fundraiser or survey, you'd use the classic letter package with a return envelope.  
Examples of successful direct mail marketing campaigns
World Water Day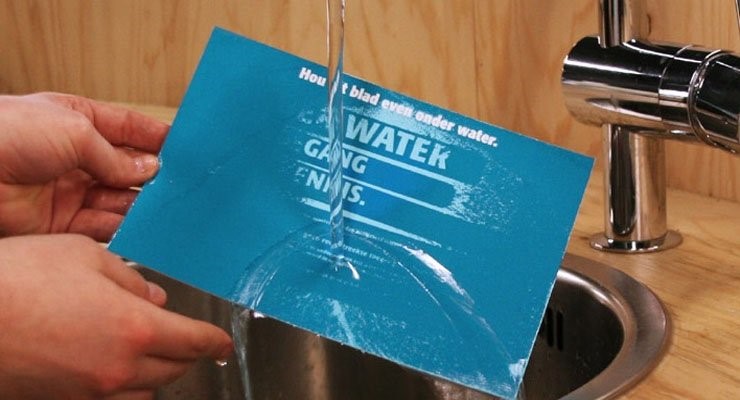 To celebrate World Water Day, the company got creative and clever with their direct mail campaign in Belgium. To emphasize the importance of water, the mailers were a blank blue until recipients held it under water to make the message appear.
Candle Box, Earth Hour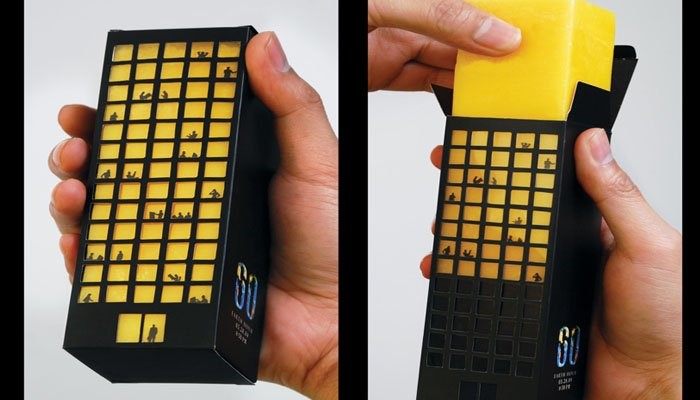 In an effort to encourage large companies to conserve electricity and shut off their lights, Earth Hour sent out yellow candles in boxes designed to look like buildings to CEOs and industry leaders. The act of pulling the candle out of the box signified "turning off the lights."
Recyclable helmet, Smart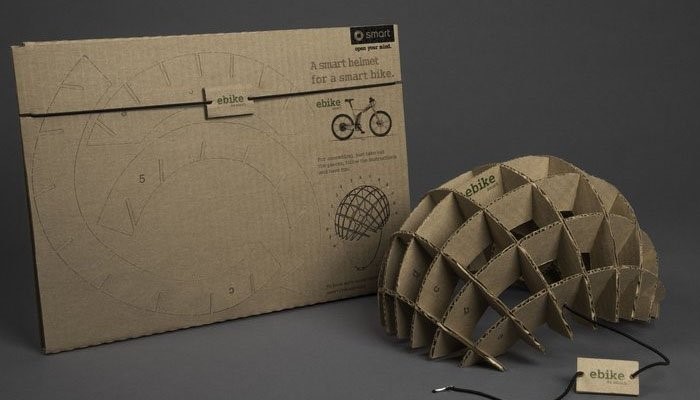 To promote its new range of environmentally friendly e-bikes, Smart sent customers a helmet kit made out of recycled cardboard for customers to assemble themselves.
Misfortune cookies, Hell Pizza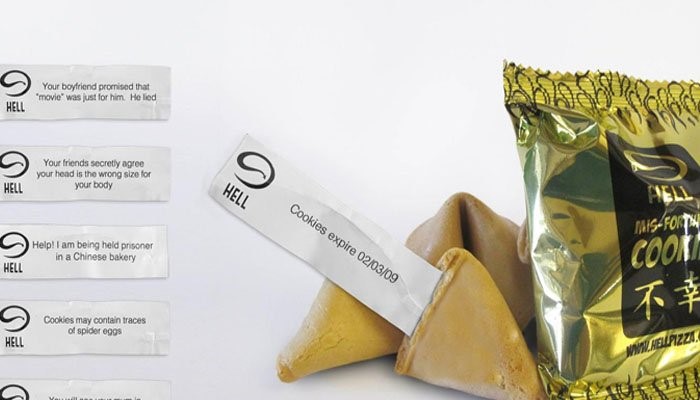 In a great example of knowing your brand, Hell Pizza sent out fortune cookies to their customers with a dark twist on the fortunes inside – instead of vaguely optimistic fortunes, Hell Pizza included lines like decade-old expiration dates and joke calls for help.
Key takeaway: A successful direct mail campaign includes elements of fun and stays true to your brand.
Direct mail marketing best practices
There are many ways to succeed in direct mail marketing since it is such an open-ended and creative space, but there are several best practices you can follow to help ensure your campaigns' success. Here are a few:
Keep your direct mail piece focused and clear of clutter.
Use clear, easy-to-read fonts.
Make your CTA the focal point of the mailer.
Know your audience, and tailor your message to them.
Run tests before sending out your full campaign.
Be sure to proofread your marketing material – multiple times.
Send follow-up messages.
Drive traffic to your website by including a link or scannable code.
Key takeaway: Take your time when designing a direct mail campaign, and be prepared for some trial and error.
Editor's note: If you think a direct mail marketing campaign might be right for your business, check out our guide to the best direct mailing services.