Are you a foodie with an entrepreneurial heart? Do you dream of launching your own commercial culinary venture? If so, starting a business in the food space might just be your calling. From meeting the increased demand for healthier options to whipping up delicious, rich meals, there's a niche for everyone in the food industry. While it's often hard work, owning a food-based business is also rewarding when you see your customers' reactions to your cuisine. These 10 edible enterprises might inspire you to open shop yourself and start chopping. 
Farm-to-table restaurateur
If you're an avid home chef, you know fresh ingredients make the best meals. Nothing says fresh, healthy and local like a farm-to-table restaurant. What's more, owning a successful farm-to-table restaurant helps support local farmers, thereby strengthening your community through the love of healthy, fresh foods.  For tips on starting your own restaurant, check out this Business News Daily guide.
Bakery
If you frequently find yourself whipping up a batch of cookies to stave off boredom, why not get paid for it by opening a bakery? Pull out grandma's old recipes (or create your own) and find desserts that you can replicate perfectly every time. Of course, retail space and equipment can cost a small fortune, so if you want to launch your bakery sooner rather than later, accept orders online and deliver or ship to local areas. This is a great business to run in your spare time, as you can fill orders during evenings and weekends. The best part about being in the baked goods business? You'll never find any shortage of volunteers to help you eat your mistakes.
Catering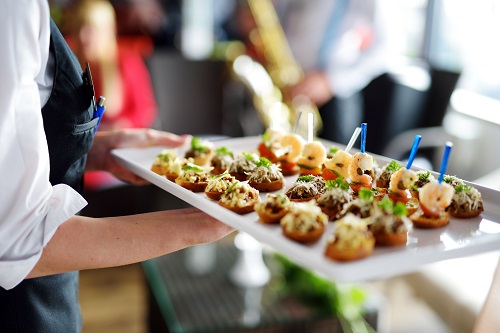 Have you ever hosted a dinner party or holiday meal and found yourself barely able to enjoy it because of all the preparation? If you're a skilled home cook that can create delicious meals for a large group of people, you can help alleviate the stress of planning and preparing food for parties as a caterer. While bigger events like weddings and Sweet 16s might be hard to handle without a team, you could likely handle smaller home gatherings by yourself or with a business partner.
Make sure you have enough kitchen space to prepare the meals and the means to transport the food to your clients. Go the extra mile and offer to help clean up after the party for great customer service (not to mention the fact that you'll probably earn a nice tip).
Grocery delivery
On-the-go working parents barely have time to cook dinner, let alone shop for groceries. If you have a spacious vehicle and some spare time during evenings and weekends, you can help these busy families by making supermarket runs for them. Clients can send you their grocery lists and pay for the items you pick up. Then you can make a profit by charging for time and delivery. Make an effort to compare prices for the best deals, and shop wholesale for common items to save them money. A unique spin on this concept is ingredient delivery, where you deliver the products and recipes needed to prepare specific meals.
Bartender-for-hire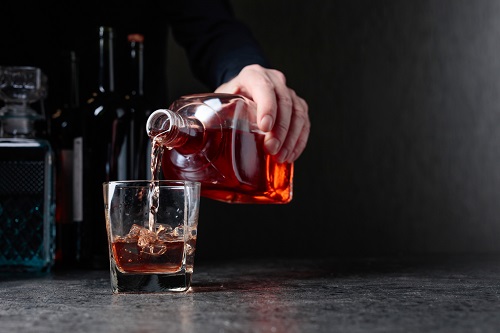 Is liquid food more your speed? Consider launching a bartender-for-hire service. If you love mixing up cocktails and serving parched patrons the drinks of their choice, this just might be the gig for you. Offer to work events or parties to help bring that extra level of luxury and professionalism to your clients' shindigs. With a low overhead and a slight learning curve  ̶  if you aren't already a master mixologist  ̶  you can get your bartender business up and running in no time.
Specialty food maker
With an increasing number of Americans living with food allergies and dietary restrictions, the market for vegan and gluten-free specialty items has grown exponentially. In fact, a report by LiveKindly determined demand for vegan and vegetarian foods rose 987 percent in 2017 alone. With a little research, you could learn to make these specialty snacks and baked goods to package and sell. Create an online storefront and ship out your goods or sell at local markets.
Food truck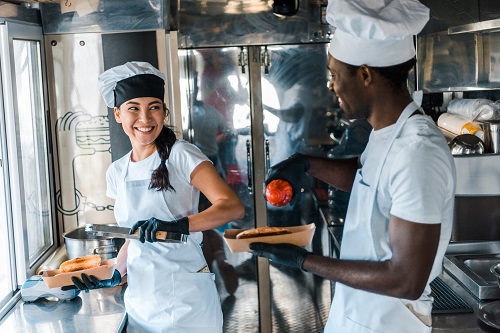 Want to open a restaurant without paying for retail space and tons of kitchen equipment? With a decent set of wheels and a small-scale food prep station, you can. Decreased startup costs, competitive pricing and lower risk of failure are just a few of the reasons why food trucks are a great alternative to brick-and-mortar restaurants. Pick a specific type of food or cuisine you're familiar with and work on perfecting recipes in that category to sell at your mobile eatery. Focusing on a particular specialty can help you stand out from the competition and aid in your branding efforts.
Farmers market vendor
If you're an avid home gardener and want to make a profit from your produce, sign up to be a vendor at a farmers market. The organic movement is still going strong, so having naturally grown fruits and vegetables will give you an advantage over competing growers that use conventional methods. You may have to go through an application process and/or get certified by your local board of health to begin selling. Visit Wikihow.com for more information.
Restaurant franchise owner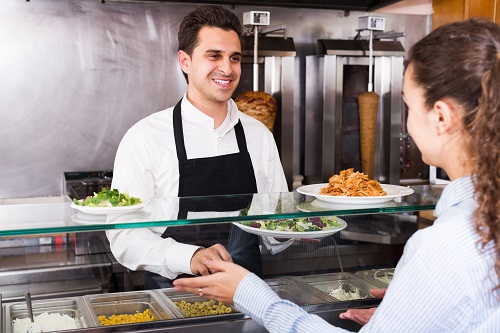 Investing in a franchise is a great way to become a business owner without having to come up with a concept or marketing strategy. With restaurant franchises, the product, brand and audience are already in place. All you need is a good location and some startup money, which is relatively easy to come by: Because a franchise has a proven business model, you're more likely to get a loan for this low-risk investment.
Personal chef
Another way to tap into the "busy family" market is by offering personal chef services. This business requires you to plan and prepare weekly or daily meals for your clients, so strong cooking skills and a working knowledge of nutrition and special diets (if applicable) are a must. While you don't necessarily need to have graduated from culinary school, taking a few cooking classes will boost your credibility. If you've ever fantasized about working for a celebrity, this might be your ticket in: A lot of high-profile individuals employ personal chefs to maintain a healthy diet with their round-the-clock work schedule.
Additional reporting by Adam C. Uzialko.