You'll know your business idea is a dud if you hear directly from experts, friends and family that it is. You'll also know your idea lacks a spark if you can't find help or an audience.
Seek feedback on your business ideas from leaders in your sector, online or through alternative funding sources.
Once you realize your business idea is bad, take a step back and assess what went wrong. Use what you've learned to come up with a better business idea.
This article is for entrepreneurs looking to avoid pursuing bad business ideas.
So you think you have a great idea for a business? You might want to think again. While entrepreneurs are best known for the businesses that make them money, they often go through a series of bad ideas before settling on one that works.
How can you tell if the business you've been building in your mind will be a great success or a total flop? While there's no set criteria for business ideas, there are several indicators that your scheme might be a waste of time and money.
Here are nine ways you'll know your business idea stinks.
9 ways to know your business idea stinks
You might have a bad business idea on your hands if the following statements are true.
1. Someone with expertise tells you your business idea is bad.
The surefire way to know that your business idea stinks is if an expert tells you your business idea isn't workable. Not everyone you talk to will be qualified to give you that kind of critical feedback, so consider the source – but sometimes a negative response might be valuable insight. 
If you're looking for an opinion that you can trust, find an expert or two in the field you're pursuing and ask them, point blank, what they think of your idea. That's the approach taken by Dan Fendel, a serial entrepreneur whose latest project is a boating safety company, Float Plan One. 
Fendel told Business News Daily that the experts he contacts typically offer candid opinions about his business ideas. To make it worth their while, he offers to pay for their lunch meeting.
"People love to be respected as experts, and, to be frank, they love to shoot down things because they know what you don't," Fendel said. "And when you encourage that … it is a good thing, because it saves you going down a dead-end street, spending lots of money and effort along the way." [Read related article: 21 Great Small Business Ideas to Start This Year]
2. No one's buying what you're selling.
Experts aren't the only ones whose opinions you should solicit about your business idea. Friends, family members and even strangers can also provide valuable feedback that may help you fine-tune your idea or decide to scrap it altogether.
When telling people about your idea, ask them whether they'd be willing to pay for the goods or services you plan on offering through your business. If the only one willing to buy what you're selling is your mother, your idea for a business probably isn't a good one. 
"Every entrepreneur is enthusiastic about their idea," said Mike Poller, president of Poller & Jordan Advertising in Miami. "However, success is measured in dollars, investors and customers. Once your idea has convinced people to put their money where their mouth is, then you can know if it truly is a good idea."
3. You're not excited by the idea.
While outside opinions about your latest business scheme can help you decide whether or not to follow through on your idea, there's only one person who can tell you with real certainty whether your idea is worth pursuing: you. 
As the person responsible for seeing a business idea through to fruition, you are the best gauge of whether or not an idea is worthwhile. Ask yourself a simple question: Do you feel passionate about your idea?
"If you're not passionate about what you're doing, then why should anyone else be?" said Paige Arnof-Fenn, founder and CEO of global marketing firm Mavens & Moguls. "There's a lot of noise in every category, so if you don't have a unique story to tell and a new approach or idea that excites you, then go no further."
4. No one is willing to help you.
Few entrepreneurs launch businesses without asking for (and receiving) help. Whether that help comes from investors, industry experts, or friends and family members, outside support is crucial for new businesses. 
However, if you can't seem to find the support you need to get your business off the ground, that might be a sign that your idea isn't good.
"If you ask one person for help and it's a good idea, you'll get the name of someone who can help you," said Billy Bauer, marketing director for Royce Leather, a New Jersey-based luxury leather goods company. "If you don't have a good idea, you don't get help."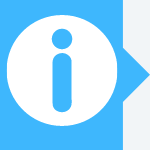 Key takeaway: If you struggle to find help with your business idea, it's probably not worth pursuing.
5. It isn't scalable.
How big is the business you want to start? While some businesses are bigger than others, the most successful businesses start out small and grow over time.
"Launch small," said Danny Halarewich, co-founder and CEO of LemonStand, a former e-commerce platform for online retailers. He went on to say that businesses need to start small to account for the inevitable tweaks that will have to be made as the business evolves. 
Brahm Kiran Singh, founder of Coach Pal, a tutoring service for engineering students in India, also emphasized the importance of scalability in assessing business ideas. 
"There should be a large number of target clients, and it should be easy to scale to them," Singh said. "A restaurant business is not as scalable as a SaaS business."
6. It doesn't fill a market need.
Sure, you may have invented a new product or come up with a different solution to an age-old problem, but that doesn't mean you should start a business. Businesses with staying power can't just offer something new, they must offer something people actually need.
"Innovation has to be useful," said Conrad Bayer, CEO and co-founder of Tellwise, a cloud-based sales and communication platform. "It's an area where entrepreneurs often make mistakes. They confuse novelty and utility. Just because it's new doesn't make it useful."
Marc Meyer, serial software entrepreneur and professor of entrepreneurship at Northeastern University's D'Amore-McKim School of Business, said a good business idea is one that offers a "must-have" solution, not just something "nice to have." Learning how to perform a market analysis can help solidify if your idea has staying power.
7. Your niche is too small.
Many successful businesses exploit a market within a particular industry. But if the niche you've chosen is too small, you might want to rethink it. Hipster boutiques and organic, gluten-free juice bars might be all the rage right now, but if your business idea is tied to passing trends, it could be a total flop. 
"If it is a niche product or service, it probably isn't a good idea unless the niche market is substantial in size and test sales are tremendous," said Andrew Zurbuch, broker and owner at Integrated Financial. 
Ruben Soto, CEO of e-commerce shapewear site Hourglass Angel, agreed with Zurbuch, explaining in an email that catering to a niche market can mean big sales growth, but only if done right.
"Make sure the market is large enough and that you and your team can serve those customers better than the alternative," Soto said. 
8. It's not generating buzz.
Many people test their business ideas in the biggest court of public opinion there is: the internet. To determine if your idea is worth pursuing, consider going the same route.
"The best way to judge a business idea, in my opinion, is to figure out how to test it with as large an audience as possible, on a budget that you're comfortable with," said Dustin Christensen, entrepreneur and digital marketing manager at Jackson White P.C., a law firm in Arizona. "The point is not to make money out of the gate, but to get a realistic idea of the demand of your idea."
Christensen said he's tried various strategies to test his business ideas on the web, including running a Craigslist ad and launching a simple website to see if it receives any attention. Many of the ideas he's tested this way, he said, have been duds. But, as Christensen explained, it's worth working through these bad ideas to find the ones that might actually gain traction. [Related content: Facebook Marketplace and Its Alternatives]
9. It's confusing.
If no one, including you, can explain what your business idea is all about, it's probably not worth pursuing. At least, that's what Jeff Harmon, president of Brilliance Within Coaching & Consulting, tells his clients. 
Harmon said the top thing he looks for in a business idea is clarity. If a prospective business owner isn't clear about their idea, chances are that business won't be successful. 
Harmon added that to measure clarity, he uses a group of questions popularized by business management guru Patrick Lencioni.
If you want to know whether your business idea stinks or is actually worth pursuing, answer these questions for yourself:
Why do we exist? (What is the purpose of your business?) 

How do we behave? (What are the values of your business?) 

What do you do? (What is the main function of your business?)

How will you succeed? (How are you different from the competition?)

What's most important right now? (What are your priorities?) 

Who does what? (What role does each person play in your business?) 
"If a business can answer these six questions simply and crisply, they have the beginnings of a successful business," Harmon said.
Best ways to get feedback on your business ideas
It's hard to know your business idea is a nonstarter without hearing it from others. It can also be hard to hear about your business from others at all. Fret not: Getting feedback on your business ideas is easy if you take these steps.
Ask the experts. Identify a few thought leaders or prominently successful people in your field. Reach out to these people with details of your business idea (though an introductory email before you go deep might be best). Not everyone will reply to you, but those who do may offer invaluable advice. And in some cases, the leaders in your field might be people you already know.
Test your niche. Establish an internet presence and see how people react to it to obtain feedback on your business ideas. Sure, you'll need a budget for building a website, taking out ads and otherwise promoting your internet presence. But that small spend now is an order of magnitude lower than going all in on a bad business idea.
Seek alternative funding. Crowdfunding campaigns may fail when the idea you seek funding for isn't compelling. Similarly, angel investors and venture capitalists might decline to fund your startup if your business idea is bad. If you seek funding from these sources and consistently fail, you might have a dud on your hands.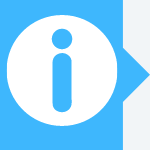 Key takeaway: Reaching out to others through direct communication, the internet and lines of funding can help you determine your business idea's potential.
What to do if your business idea stinks
A bad business idea is not the end of the world. Use it as an opportunity to restart and try again. Here are some steps to take if you realize your business idea won't pan out.
Take a step back. Business ideas can fail when the people behind them get so caught up in all the motions they can't see their idea's flaws. Now, with the knowledge that your business idea is lacking, take a step back. Put together an objective record of everything you attempted before realizing your idea was bad. You'll finally have the emotional distance to do so fairly.
Determine what went wrong. With your objective record in hand, look at the hard facts to see what went wrong when and why. Evaluate both your idea itself and how you went about executing it. Look outward toward the other people involved in your business and then further outward at the economy. Perhaps you'll realize that you launched at the wrong time or with the wrong people.
Rebuild from what's left. Chances are as you analyze your failure, you'll see that some things did go well. Note those things and keep them at the front of your mind for your next business venture. Write down any lessons you've learned from your failures and figure out how not to repeat your mistakes. You'll emerge a better entrepreneur, ready to test out your next – and hopefully better – business idea.
Max Freedman contributed to the writing and reporting in this article. Source interviews were conducted for a previous version of this article.