Testing your business idea is key to see if it is a viable business model.
Don't rush into launching a product; without careful consideration and planning, it could be a waste of critical resources if it fails.
Follow these eight steps to fully test your business idea and identify a market for it.
This article is for aspiring entrepreneurs preparing to launch a new business who need to test their idea.
Do you have an idea for the next big thing? You may think your idea is perfect the way it is, but it's wise to test it before you spend time and money developing a business or product for which there's no market. Here are eight steps to help you make sure your product idea is something the world wants before you launch it.
The importance of testing your business idea
Testing a business idea is crucial to its success. If you blindly assume an idea will be a big hit, you're risking a great deal of time, money and other resources invested in its launch. Businesses often skip this step because they're in a rush to launch their product. They don't create a business plan or business model based on their market testing/research, pursuing their business journey without a road map. Additionally, they fail to identify exactly who their target audience is. Until you test your idea, you won't know who will find it useful. Without this information, your marketing could fall on deaf ears, getting you nowhere with your product idea — even if it's a great one.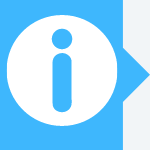 Key takeaway: Testing your business idea is a necessary preliminary step to identify your target market and refine your business idea with their real-world needs.
Steps to test your business idea
Here are eight steps to testing your business idea to determine its value proposition.
1. Build a prototype or test service.
Although you're excited about your new business idea, you might want to wait a while before testing it, said Greg Isenberg, a venture capitalist and serial entrepreneur. "After I've gone through the process of writing down a bunch of ideas, I don't like to rush into building a business plan or recruiting the team," Isenberg said. "I like to wait a few weeks, [to] see which ideas really stick with me."
Isenberg said he only moves forward if he has a burning feeling that the world genuinely needs his idea.
"Once I'm through that, the best way to test a business idea is to build some prototype and show it to people to get some honest and authentic feedback," he said. [Looking for a business idea? Visit our Business Ideas page.]
2. Build a minimum viable product.
Following the lean startup model is a great way to develop your business or a specific product. Most importantly, you want to build a minimum viable product (MVP).
An MVP is "the simplest form of your idea that you can actually sell as a product," said Eric Ries, a Silicon Valley-based entrepreneur and the author of The Lean Startup. Using the principles of Lean Six Sigma, Ries' book advocates having a version of the product to test and market early in the development process so that any tweaks or changes are in response to real feedback from the target audience.
3. Run it by a group of critics.
When you have your first prototype or test service ready, present it to potential target customers.
"You should talk [to] and/or survey at least 50 potential customers, to see if they identify with the problem the same way you do," said Wayde Gilchrist, a startup consultant and host at TechStartRadio.com. "In other words, you need to find out if this is a real problem for a majority of your target market, or just a few."
However, to truly put your new business idea to the test, select your 50 potential customers or clients carefully.
"Identify people in that target you know to be skeptical and critical," said Chip Bell, founder of business consultancy firm The Chip Bell Group. "These people could be irate customers from previous encounters or friends who always take the glass-half-empty perspective."
Bell advised hand-picking your test group and then asking these people to pick your ideas apart.
4. Tweak it to suit your test market.
Isenberg took a similar approach to testing 5by, an Internet video finder app he developed and has since sold. Isenberg and his team went to college campuses and showed mock-ups of what the product was going to look like. They found the feedback from students invaluable in fine-tuning the original idea.
"We were able to quickly gauge that people … were frustrated that they couldn't open an app and just be able to find the best internet videos in whatever they were interested in with just a tap of a button," he said.
Isenberg realized that although his initial business idea and mock-up were a good start, they needed tweaking.
"We quickly knew we were on to something and then focused on building out the product, raising money, etc.," he said.
5. Create a test website with social media tie-ins.
Once the word is out about your product or business, the target market needs a place to get more information about it or to show it to their friends. Building a simple website with a landing page specifically for the product and using social media are great ways to provide information and monitor how many people are interested in what you are selling.
"You'll be able to tell if the idea will get traction from the number of click-throughs on the ads, and the number of people who fill in your form," Gilchrist said.
6. Create a marketing plan and use it.
All of the preparatory work means nothing if you do not perform enough actions to get a good measure of response. Once you have a viable product, you need to act on the interest in it, said Ryan Clements, a consultant to entrepreneurs on marketing and sales strategy.
"Having worked with many startups — both on my own account as an entrepreneur and as an advisor to others — I like to use a rule I call 100/1,000," Clements wrote in a blog post on IvyExec. "Make a list of 100 things you can do to market the product, and then execute that list of 100, and in the process, speak with 1,000 people about the product."
If you do this, you will have data on your product, Clements said. You'll know who is interested in it, what marketing strategies worked and didn't work, and how you can improve, all of which are invaluable steps in getting your idea and business off the ground, he added.
7. Adopt an experimentation mindset.
Too many businesses are afraid to fail, so they don't put themselves in the position to do so. Often, this looks like either avoidance of pursuing new ideas or failure to properly test a product idea before launching it.
By adopting an experimentation mindset, you'll be more willing to make mistakes and test a variety of different ideas. Your business model will unlock more long-term value, as you'll give more ideas a chance to come to fruition. In this case, failure is also seen as a success, as it allows you to better understand what works and what doesn't in this everchanging business world.
8. Implement design thinking.
Design thinking involves the cognitive, strategic and practical processes of developing new ideas or products. It helps innovators redefine problems and create better, more creative solutions. In other words, it opens the door to more groundbreaking discoveries and inventions.
To implement this strategy into your business, you want to follow the five stages of design thinking: empathy (research/understand customers' needs), define (state your customers' problems and needs), ideate (brainstorm unique solutions to their problems), prototype (create the solutions) and, most importantly, test (try them out yourself).
Marci Martin contributed to the writing and reporting in this article. Some source interviews were conducted for a previous version of this article.