Zenefits HR Outsourcing Review

Patrick Proctor
Business News Daily Contributing Writer
Updated Nov 30, 2022
Zenefits is an excellent HR outsourcing service that can help small businesses with their employee operations, benefits programs, time management and more.
Unlike many others in its industry, Zenefits has transparent prices for its service packages online.
Zenefits is our best pick for startups, as it is easy to learn and use and saves ample time for the small business owner or HR manager.
This review is for small business owners and managers considering Zenefits for their HR outsourcing partner.
Zenefits is a SaaS cloud-based HR outsourcing platform that makes managing your people easy with streamlined onboarding, easy PTO tracking, policy development, performance reviews, and many other aspects of HR. Zenefits has three service packages, so you can choose the solution that best fits your needs. We've chosen Zenefits as the best HRO provider for startups.

Zenefits HR Outsourcing
The Verdict
Zenefits combines HR, benefits, payroll and performance apps into one platform. While not necessarily designed for larger employers, Zenefits is our best pick for startups.
Usability
One of the many reasons that we recommend Zenefits for startups is the simple user interface. Even tech-averse users should find the Zenefits software to be a relatively intuitive and painless experience. Features like unlimited payroll runs, comprehensive new-hire onboarding support, detailed time tracking, and overall ease of use lend Zenefits for use by startups and small companies.
Zenefits does not currently offer 24/7 phone or live chat support, but it has received a lot of feedback encouraging it to offer such customer support. While this could be a drawback for companies with irregular business hours, Zenefits is an easy-to-use platform that shouldn't require extensive support. If Zenefits does choose to add 24/7 support, though, it would improve the customer experience even further.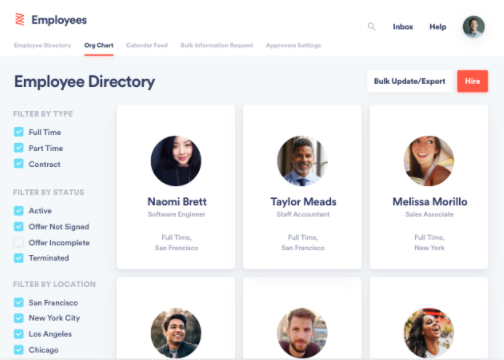 Features
Zenefits is rich in features across the board, with HR outsourcing features that match up to the many needs small and new businesses often have. We feel that Zenefits' features are best for small companies, but Zenefits does work with larger businesses as well.
| | |
| --- | --- |
| HR services | Zenefits' HRO support tools are many and easy to utilize, as is the platform for payroll. |
| Employee benefits | Zenefits acts a facilitator, coach, and guide in shopping for or evolving your benefits offerings. |
| Payroll and taxes | Whether you have a single accountant or a full accounting department, Zenefits' payroll service is built to address your unique payroll and tax situations. Every Zenefits plan includes all its advanced payroll features. |
| Risk and compliance | Zenefits offers risk mitigation and compliance assurance through onboarding and offboarding, time tracking, and overall documentation. |
| Training and development | Through Zenefits' partnerships, it has created a library of training resources for employees to learn and develop their skills. |
| Recruitment and onboarding | A big part of Zenefits' service is its recruitment and onboarding features that make the process easy and completely online. |
HR Services
Zenefits offers a comprehensive HR platform that helps you address personnel-related responsibilities so you can spend more time growing your business. Although enhanced when its customers have at least some internal HR support, Zenefits offers recruitment and onboarding services, tools for policy and handbook development, guidance on employee training, and general HR administration.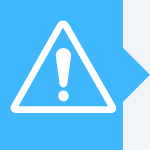 Did you know? General HR services encompass everything a small business needs to manage its employees and comply with the relevant laws and regulations. Zenefits can manage your entire HR department.
Employee Benefits
Zenefits simplifies your employee benefits search and provides you with leading technology to administer and manage plans for your business. Whether you are just getting started with your benefits strategy or looking to streamline your current benefits program, the goal is to make it engaging for employees, which Zenefits can help you do. Zenefits' training also helps your employees understand their benefit options and make the most effective choices for them. 
Payroll and Taxes
Zenefits offers a plethora of payroll features, including unlimited pay runs and calculations for varying schedules and pay rates. New hires' information syncs to payroll immediately so they can get up and running on their first day. With Zenefits, you will never have to enter the same information twice; update a worker's salary or hourly rate once and you are all set. These timesaving functions are particularly essential for busy startup owners.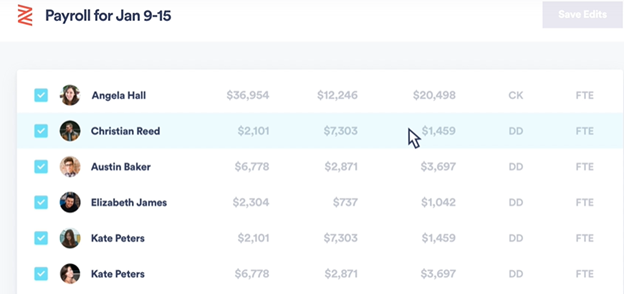 Risk and Compliance
HR compliance is easier when you partner with Zenefits. It collects your new employees' tax information, confirms eligibility, and sends required notices automatically. During the employee departure process, for example, it sends the mandatory notices and calculates proper COBRA payments. Additionally, Zenefits retains all required employee documentation in one secure place within the cloud, including Equal Employment Opportunity policies, ERISA documents, and W-4 and I-9 forms. 
Training and Development
Zenefits' onboarding courses will help you and your employees master the platform. Learn how to maneuver your dashboard and the different tools it offers with these 101 courses. Zenefits has useful training and educational material available for administrators, managers, and employees alike.
The courses cover a vast range of HR-related areas, including (most recently) COVID-19 and the new world of work, employee onboarding, payroll and accounting, and various certifications. Zenefits is constantly rolling out new products and enhancements to its services, making its training library even more useful for small companies looking to diversify their employees' skills and knowledge.
Recruitment and Onboarding
Zenefits understands that recruitment and onboarding services for small businesses need to be both comprehensive and simple. Within this partnership, you can create a compensation and benefits package, request background checks, and auto-send offer letters to new hires for e-signature. You can onboard full-time employees, contractors and freelancers through Zenefits' programs.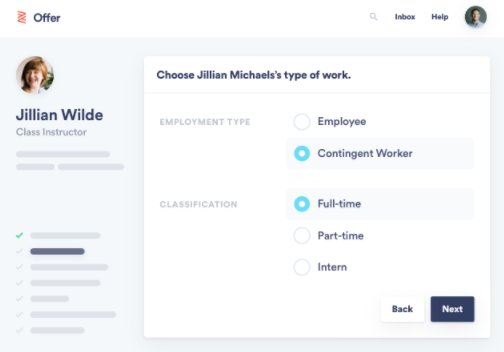 Cost
Zenefits offers reasonable and transparent pricing. It divides its pricing matrix into three main categories: Essentials ($10 a month per employee, with a five-employee minimum), Growth ($18 a month per employee), and Zen ($27 a month per employee). Add-ons are available at extra costs.
We appreciate two things about Zenefits' pricing. Firstly, it's easy to review costs on its website, rather than being forced to call the sales team for an estimate. More companies should follow suit. Secondly, if you have a small or new business, you can get one year of free payroll when you agree to an annual plan with the Growth or Zen package.
Zenefits also offers a free two-week demo account, allowing you to explore and orient yourself with the service and the software interface.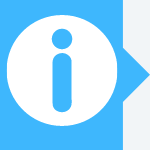 Key takeaway: Zenefits is a low-cost HRO service with transparent pricing plans. The company's straightforward pricing model is refreshing in an industry of often-convoluted pricing.
Setup
Unlike some HRO companies, Zenefits does not offer 24/7 support to answer your setup questions, but this is not a deal-breaker, since the software is relatively simple to get up and going. Zenefits' Quick Start Implementation Process is a self-service method that provides you a series of setup tasks. Once you complete these tasks, you'll be directed to your company dashboard, where you can access any of the features available within your Zenefits package. This onboarding process can take up to two weeks in total.
Zenefits offers customer support for the setup process during standard business hours, usually in scheduled appointments or chats. Most new customers can set up the Zenefits platform entirely by themselves, but some run into challenges due to their businesses' unique setup needs. This is what takes around two weeks – when you need to work through setup or migration hiccups with Zenefits' customer service team.
Customer Service
Zenefits has an interesting customer service structure, according to the users we spoke to. When its customer service is actually reached and interacted with, its reviews are off the charts; many people love interacting with Zenefits' customer service team. However, there are many times when the customer service team either cannot be reached or places customers on hold for long periods. Due to its focus on small and midsize businesses, it offers individualized HR support as needed – but for an extra cost.
Again, Zenefits has a very intuitive interface, which is why it's been able to move past the mixed ratings relating to its customer service. Its user-friendly interface and related navigation tools make it really easy to complete tasks on the platform. As it shores up the concerns relating to customer service, it will be an unbeatable HRO option, at one of the lower costs available on the market.
Drawbacks
The drawbacks of Zenefits relate specifically to customer service and its lack of overall tax support, which many customers have expressed concern about online. To reach the next level of service, Zenefits will need to consider pro-customer attributes such as 24/7 phone and/or web support and enhance its related professional services, such as taxation assistance.
Similarly, Zenefits does not offer as much setup support for new customers as many users would like to see. Although it is simple to set up new accounts, the overall availability of customer support is lacking, and new customers (many of whom are also new businesses) would like to see easier accessibility to the Zenefits pros. If you're looking for an HRO partner that offers more implementation support, consider TriNet.
Summary
We recommend Zenefits as a strong HR outsourcing option for various sizes of companies, especially startups. It offers competitive HR features that align easily with its payroll and time-tracking services. 
We recommend Zenefits for:
Startups and small businesses looking for an intuitive, timesaving platform
Budget-minded businesses that are looking for a good bargain on HR outsourcing and want to compare prices easily online
Small and new businesses looking to grow their staff with comprehensive recruiting and employee onboarding tools
We do not recommend Zenefits for:
Small businesses that have complex setup needs or irregular hours and want customer support available at a moment's notice
Businesses looking for thorough tax-related support from their HRO service
Businesses with 500 or more employees, as we believe there are other HROs better suited to their standard HR and payroll needs (such as Insperity, our best pick for large businesses)

Zenefits HR Outsourcing
The Verdict
Zenefits combines HR, benefits, payroll and performance apps into one platform. While not necessarily designed for larger employers, Zenefits is our best pick for startups.

Patrick Proctor
Business News Daily Contributing Writer
Patrick Proctor, SHRM-SCP, is certified as a senior professional in human resources. His more than 15 years of executive level leadership inform his work on inclusive and engaging workplace culture, as well as educating senior leadership teams about human capital management and organizational strategy. Patrick has written dozens of articles on global business, human resources operations, management and leadership, business technology, risk management, and continuity planning