A content strategy is a plan of action informed by your business goals that rely on the creation and distribution of effective content.
Your content strategy will be unique to your business, but it should align with your brand identity and company mission.
Nearly every business can benefit from having a content strategy; a well-thought-out and carefully executed strategy can drive growth, keep your brand voice consistent across channels and educate your audience about your value proposition.
This article is for small business owners who understand the importance of omnichannel content marketing and want to build a content marketing strategy.
Content is crucial for a business to grow. It can help you generate leads, build trust with your target audience and establish your expertise. To effectively create content, you need a content strategy.
A content strategy ensures you aren't aimlessly creating content for content's sake. Designing and implementing a plan allows you to produce more impactful work that meets your short- and long-term goals. By examining your audience and your company's objectives, you can set intentional targets and track them against benchmarks that help you determine if your content is driving the intended outcomes.
There's a lot to consider when creating a content strategy. Read on to learn how to create one that delivers results.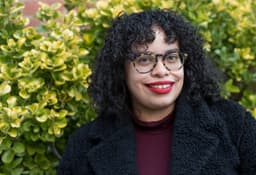 Yara Simón
Contributing Writer at businessnewsdaily.com
Yara Simón is a content writer with a decade of experience covering entrepreneurship, with a focus on the marketing strategies that help businesses grow. She writes about content marketing, SEO, branding, and omnichannel marketing strategies for business.com. Yara also writes about Latinx culture and social justice issues. Her work has appeared in Latino Leaders Magazine, Remezcla and Latina.