A content calendar is a written schedule of content that you plan to publish.
There are many benefits to creating an editorial calendar, including producing more compelling content and making collaborate with different team members easier.
You can create a content calendar in a spreadsheet, but you can also turn to more robust tools to simplify the process.
This article is for content creators who need help starting and organizing a content calendar for their company.
Creating and publishing content regularly requires organization. That's where a content calendar comes into play.
While some are more robust than others, a content calendar helps you plan content weeks or months in advance. Starting a content calendar from scratch might seem intimidating or overwhelming, but it's doable. Read on to learn why a content calendar is important to your content marketing efforts and how you can create one.
Editor's note: Looking for the right project management software for your business? Fill out the below questionnaire to have our vendor partners contact you about your needs.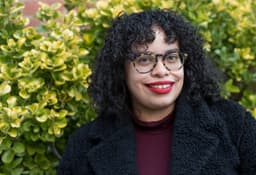 Yara Simón
Contributing Writer at businessnewsdaily.com
Yara Simón is a content writer with a decade of experience covering entrepreneurship, with a focus on the marketing strategies that help businesses grow. She writes about content marketing, SEO, branding, and omnichannel marketing strategies for business.com. Yara also writes about Latinx culture and social justice issues. Her work has appeared in Latino Leaders Magazine, Remezcla and Latina.