Smartphone apps only need about 70 users to collect hundreds of thousands of data points during a two-week period.
Despite concerns about data privacy, many smartphone users enable location tracking. 
To advertise your small business without invading consumers' privacy, consider online ads and email marketing software.
This article is for small business owners and consumers interested in the data privacy implications of location-based advertising.
Every day, millions of miniature computers ride along with us as we go about our daily tasks. Traveling from the office to the grocery store and back home, our smartphones are tiny beacons that track our movements – whether we like it or not. 
According to several surveys, our phones are tracking and sharing even more data about us than we may have realized. Here's what that means for advertising, convenience and privacy.
How much data can smartphones collect on their users?
According to a study from Italy's University of Bologna, smartphone apps only need about 70 users to collect a mountain of data. The study's authors ran an experiment in which they developed a mobile app, TrackingAdvisor, that constantly collected user locations. The authors then asked 69 people to use the app for at least two weeks. 
During that time, TrackingAdvisor tracked more than 200,000 locations. It also identified roughly 2,500 places and gathered almost 5,000 personal-information data points. This data pertained to the users' demographics and personalities. Study participants said the most concerning data the app tracked included their health, socioeconomic status, ethnicity and religion.
Can apps collect ad data while respecting user privacy?
Upon publishing their findings, the study's authors noted that their work could help businesses collect data without invading consumer privacy. The authors argue that showing app users the volume and depth of data collected can encourage them to set limits on their apps. Advertisers could use these limits to create targeted advertising systems that help smartphone owners protect their privacy.
"Thanks to such systems," wrote co-author Mirco Musolesi, "users interested – for example – in protecting information about their own health could receive a notification each time they go to a health clinic or hospital. But there is more. This could also lead to the development of systems that can automatically block the collection of sensitive data from third parties thanks to previously defined privacy settings."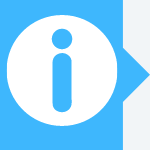 Key takeaway: a href="/4632-online-shoppers-personal-ads.html">Personalized online ads make many consumers wary of how advertisers obtain their private information and what they are doing with it.
How does smartphone data empower location-based advertising?
According to a 2019 survey by The Manifest, our phones help marketers get their location-based ads to nearly everyone.
More than 720 U.S. residents participated in The Manifest's survey after admitting they allow various applications on their iOS and Android devices to track their real-time locations. Of those respondents, 96% have seen an ad that references their location. 
Sudeep Srivastava, CEO of Appinventiv, a mobile app development company in India, said accessing location information has allowed his company to reach out to potential customers in a way that traditional advertising methods don't.
"By knowing [the customer's] location, I can get to know what kind of facilities they might have, what kind of connections they might have, and what kind of access to systems they might have," he said. "Based on that, I can show them some offers, some coupons, some products."
Users trade location data for convenience.
While it may be easy to blame location-targeted marketing on our phones' tracking features, researchers found that users freely give away much location data because location-based services can provide information, entertainment and security.
When downloading a new app, users generally have to give permission for those apps to access various parts of the phone's hardware. For example, if an app needs to take photos, it will ask for access to the device's camera.
Generally, it's up to end users to decide which permissions they grant on an app-by-app basis. Yet, according to The Manifest survey, approximately 66% of people are "comfortable with apps auto-completing their location" rather than having to type out their exact whereabouts. Just 7% of respondents said they were uncomfortable with that feature, with the remaining individuals saying they were neutral about it.
Autocomplete and predictive text features aren't hard to find. A quick visit to Google on a smartphone is the perfect example of the location-based feature. Rather than having users type out long questions, Google's autocomplete function kicks in, adding predictive text that the company estimates reduces typing by 25% and saves 200 years of typing per day among internet users.
"[People] like to have predictive text, and the more you use the app, the better we get [at] it, because we have more data, and we're able to better predict what the user might want to do," said Taylor Bond of MindSea, a mobile app development company based in Canada. "This has become the standard."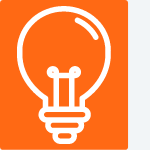 Tip: If you'd like to effectively advertise your business without wading into data privacy concerns, simple online ads are a great starting point.
Social media gives advertisers a wealth of location-based data.
In a world where social media has made sharing the minutiae of our lives with friends and family the norm, it's easy to see how marketers can gather location data from apps like Facebook and Instagram to target specific individuals.
Geotagging photos and posts is often the default, but users also love to tag their locations on posts since doing so regularly increases interest. On Instagram, geotagged posts generally see a 79% spike in engagement.
Although 81% of Americans feel they have no control over how their personal information is collected and used, they are still willing to give away their location data. According to The Manifest's research, 79% of people said they've used geotags to share their location on social media, though just 18% of people said they "always" tag their location, and 24% do so occasionally.
While tagging your posts with your current location can be fun, experts warn against doing so, since malicious actors can figure out when you're not home. For advertisers, knowing a person's location allows them to reach out to that person. If a business's social media page is tagged with its location, any user who starts tagging their location can see that page pop up in a list of possible locations.
Location-based advertising is very effective.
Since autocomplete and predictive text based on a user's location is used extensively on smartphones, it makes sense that almost all The Manifest survey respondents reported seeing an ad that referenced their location. 
According to research by New Epsilon, location-based marketing is extremely effective, as approximately 80% of users said they were more likely to make a purchase from a company that offered a personalized experience, such as personalized email marketing messages.
Targeted marketing through location-based tech naturally raises ethical concerns. According to The Manifest's research, a large percentage of respondents (38%) said they'd accidentally shared their location with someone and only realized that they'd done so after the fact. 
Regardless, only 46% of that group said they stopped sharing their location but kept the app on their phone anyway. Similarly, 40% of respondents said they continued to share their locations through the app. Most people said they weren't worried about sharing their locations, since the "benefits of the app outweigh the potential dangers" of sharing the location data with a stranger.
"From personal experience, there are times where I've granted permission to an app, and I maybe don't recall that I have or why I did," said Adam Fingerman, founder of mobile app development company ArcTouch. "I think Facebook is a good example. Often when you're posting a picture, it can tag it with the location. You might not realize it's doing it. You might forget that it's doing it. I think probably that happens to people a lot of times."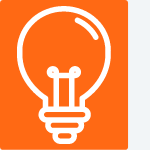 Tip: Email marketing software provides personalized customer experiences without tracking as much data. Read our reviews of the best email marketing software to find the best pick for your business. Start with our review of Constant Contact, our top recommendation for small businesses.
How many smartphone users disable their location tracking?
Privacy concerns may leave you feeling inclined to disable location tracking on your smartphone. According to some sources, many people are taking this action, and according to other sources, other people are leaving their tracking enabled.
Android Authority survey data found that most people still leave their location tracking enabled. According to a February 2022 poll to which more than 1,400 people responded, 66.78% of Android users keep their location-tracking enabled. However, in May 2021, Flurry Analytics found that only 4% of iOS users in the U.S. opted in to app tracking. 
There's an important distinction here: iOS 14.5 and later versions give users the choice to opt in to location-tracking rather than opting users in by default. You can also manage your Android device's location settings and grant or deny location-tracking permissions. 
Max Freedman contributed to the writing and reporting in this article. Source interviews were conducted for a previous version of this article.