Many businesses face staff shortages the day after Super Bowl Sunday because people call in sick.
About 16.5 million Americans skipped work the day after the Super Bowl 55 in 2021, only 10.5 million of whom requested the day off in advance.
Some people argue that the Monday after the Super Bowl should be a national holiday to avoid employee absenteeism.
This article is for business owners and managers who anticipate their workers calling in sick after the Super Bowl.
Many workers believe that the day after Super Bowl Sunday should be a national holiday and a day off from work. Last year, an estimated 16.1 million Americans missed work the day after the Super Bowl, with at least 10.5 million workers scheduling the day off in advance. If Super Bowl 56 is similar to last year, roughly 6 million employees will be unexpectedly absent at work the next day, creating serious problems for managers.
Workers and managers truant after the Super Bowl
Overall, 1 in 10 workers were expected to miss the day of work immediately following Super Bowl Sunday in 2021, when the Tampa Bay Buccaneers defeated the Kansas City Chiefs in Super Bowl 55. An estimated 20% of employees ages 18 to 34 missed work after the NFL's championship game last year. 
Even those with authority are often truant after the Super Bowl. An estimated 29% of people who identify as a manager or boss with the authority to approve time off say they missed work the next day.
Workers typically miss the day after the Super Bowl claiming fatigue, nausea and hangovers. In the "Super Bowl 55 Fever Sidelines Employees" studycommissioned by The Workforce Institute at Kronos, about 40% of those surveyed said being tired from staying up late watching the game was the main reason they called in sick the next day. Additionally, 34% of those ages 21 and overstated that drinking too much was a key factor in their unplanned absence.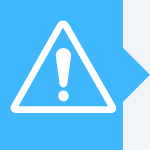 Did you know? About 35% of managers have missed work or shown up late on Super Bowl Monday at least once in their career.
"Both employees and their bosses continue to play hooky the day after the big game," said Joyce Maroney, founder of The Workforce Institute at Kronos, in a statement published alongside the study. "Yet many younger employees report feeling more anxious about this Monday than any other Monday of the year, suggesting they do not feel comfortable having an open and honest conversation with their manager. 
"Organizations that are transparent about staffing needs, consider innovative scheduling solutions to help employees arrange coverage with co-workers, and plan engagement-boosting activities related to the game – and other major cultural events that will deliver better business outcomes throughout the entire year," Maroney added.
[Interested in the best time and attendance systems to track when your employees call in sick? Check out our best picks.]
The national holiday debate
In years past, the number of employees who missed work the day after the Super Bowl was even greater. In 2020, an estimated 17.5 million employees missed work that Monday, causing employers to lose an estimated $4 billion due to decreased productivity, according to the Workforce Institute study. This record absenteeism may have restarted a perennial argument that the day after the Super Bowl ought to be a national holiday. In fact, 2 out of 5 employees in the survey said they would rather work on Black Friday than the Monday after the Super Bowl.
Online petitions to make Super Bowl Monday a national holiday have been circulating for years. Texas Rep. Art Fierro has even proposed a bill that would declare the day a state holiday. However, despite the push from fans and media personalities, there has been no significant traction on a federal level to make the day a national holiday with time off.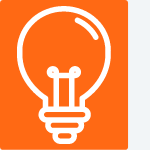 Tip: Before the Super Bowl weekend, be transparent with your employees about your expectations for their productivity on Monday and what you need out of them.
How to entice your employees to work the Monday after the Super Bowl
For offices and other environments where employee attendance is essential to productivity, employers can offer a few incentives for their workers to show up the day after the Super Bowl.
Free lunches: The old adage that "there's no such thing as a free lunch" may be true if you're using it as an incentive to get employees to come to work. Everyone loves a free meal, and promising a gourmet lunch to employees who come into the office after the Super Bowl is a great way to get people back into the building. Not only do employees get a free lunch with co-workers (and you can up the ante by offering game-day food like popular appetizers and tavern fare), they also get to gather and discuss the highlights of the game.
Fewer meetings: Workers are more likely to come in if they don't need to be at full attention all day, so schedule fewer or no meetings for the day after the Super Bowl. Workers will feel less pressure to be "on," and if any employees do miss work, at least they won't miss essential information.
Super Bowl party: Make the Super Bowl a part of your work experience. If your team works weekends, consider having a party on Super Bowl Sunday so weekend employees get to enjoy the game. If your team doesn't work weekends but is expected to come in on Monday, theme the day as "Super Bowl Monday," and relax the dress code to allow employees to wear business casual clothes or jerseys and jeans. In either instance, load up a conference or gathering room with drinks and snacks, turn on the game or highlights coverage, and let employees ease themselves back into the workweek after an exciting national event.
Anna Attkisson contributed to the writing and reporting in this article.