Android apps for information technology (IT) pros have been kicking around for years. Thanks to the increased size and power of today's devices, these apps are more valuable than ever. Coupled with some unique Android operating system features, such as split-screen multitasking, your smartphone or tablet can now stand in for your laptop in a wide range of circumstances and function well.
Whether you need to conduct remote service on the CEO's desktop, troubleshoot the conference room Wi-Fi connection or grab a file from your laptop, there's an Android solution to help. Many of these essential apps also have the benefit of being free or at least available for a free trial so you can see if they meet your needs. Here are some useful apps for IT professionals you should download today. 
If you're debating between iOS and Android ecosystems for your mobile devices, consider your company's current tech systems, how you'll use the devices and the availability of crucial apps.
Microsoft apps for Android
Microsoft has multiple official apps for the Android ecosystem that help IT professionals access PCs remotely with remote desktop software, manage Microsoft Azure cloud instances and much more. 
Remote Desktop 8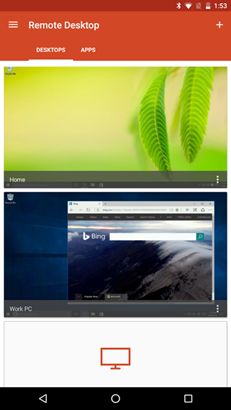 As you would expect, the free Microsoft Remote Desktop app allows you to connect securely to any PC and access all its files, apps and network resources. It also provides access to published Windows apps on Microsoft Azure. This app is especially useful for IT professionals who may need to access office workstations remotely or manage a remote workforce and its devices. 
Microsoft Azure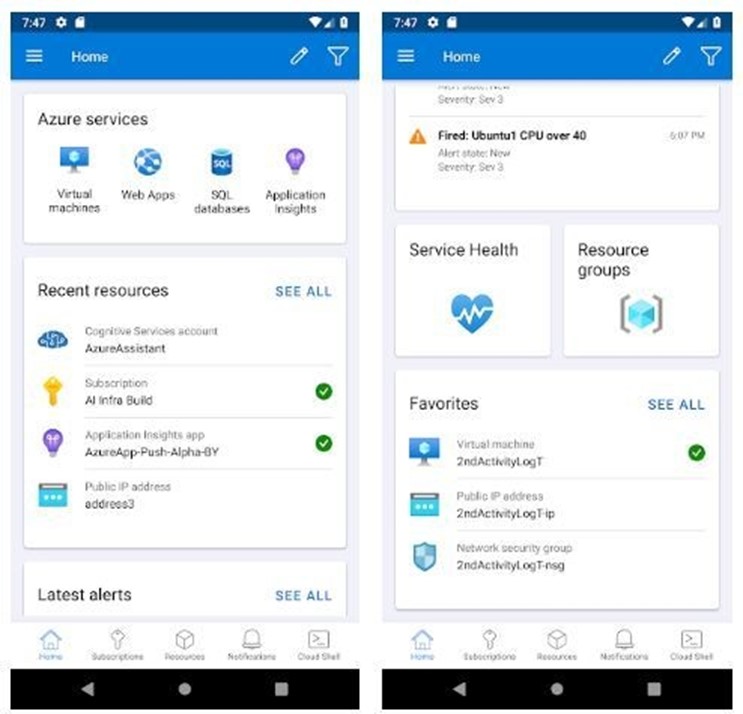 Source: Google Play
It's the app you've been dreaming about: Microsoft Azure on your Android device.
The Microsoft Azure app lets you manage your company's cloud from anywhere. Specifically, it can help you build, deploy and manage company applications. It can alert you of potential health issues and check the status of critical metrics. You can even start and stop virtual machines or web apps. (You can use the Azure app with a free Azure account or a pay-as-you-go account.)
365 Admin
Source: Google Play
The 365 Admin app is essential for IT administrators who must monitor systems while away from their computers. The application allows for crucial business functions, like resetting passwords, desktop and mobile device management and receiving critical notifications. This app can significantly help anyone with a Microsoft 365 or Office 365 admin role.
Power Automate  
Source: Google Play
The Power Automate app lets users track, develop, manage and deploy automation workflows through no or low-code solutions. These automations can drastically improve user productivity. IT professionals can find no limit to the use cases for Power Automate; while developing full flows through the app may be challenging, users will love being able to monitor their flows while on the go to ensure they function correctly. 
Defender 
Source: Google Play
Microsoft's Defender antivirus software is the cornerstone of the company's cybersecurity solutions. The Microsoft Defender app can help protect individuals and businesses. The application provides personal identity protection, real-time threat scanning, threat monitoring and multi-device notifications. This app can help IT professionals monitor the security status of multiple devices while on the go. 
Authenticator
Source: Google Play
Multifactor authentication and account management are building blocks of any business's cybersecurity strategy. With the Authenticator app, IT professionals have a dedicated tool for managing login credentials and securely signing in to personal and professional resources. Authenticator also seamlessly connects to all other Microsoft accounts, allowing for ease of access. 
IT professionals may want to consider pursuing top Microsoft certifications to enhance their knowledge of these and other mobile and platform tools.
Network tool apps for Android
For IT technicians responsible for managing networks, accurate, timely data and alerts are critical. The following apps help technicians discover which devices are connected to a Wi-Fi network, analyze network conditions and carry out a range of network actions, such as port scanning and Domain Name System (DNS) lookups. 
Fing – Network Tools
Source: Google Play
To keep tabs on what's happening on your Wi-Fi network and secure devices from hackers, the Fing – Network Tools app is one of the most indispensable tools for IT technicians.
You can view every device connected to your network quickly, including all internet protocol (IP) and Mac addresses, device names, vendors and manufacturers. You can customize device names with a tap and add notes. The app also offers DNS lookup, port scanning, network intruder detection and network quality measurement, but that's just scratching the surface.
The Fing – Network Tools app can make a great addition to routine scans of the office environment for physical cybersecurity threats. By identifying all devices connected to the network, IT professionals can identify any potentially hostile or unapproved devices that could present a security concern. 
WiFi Analyzer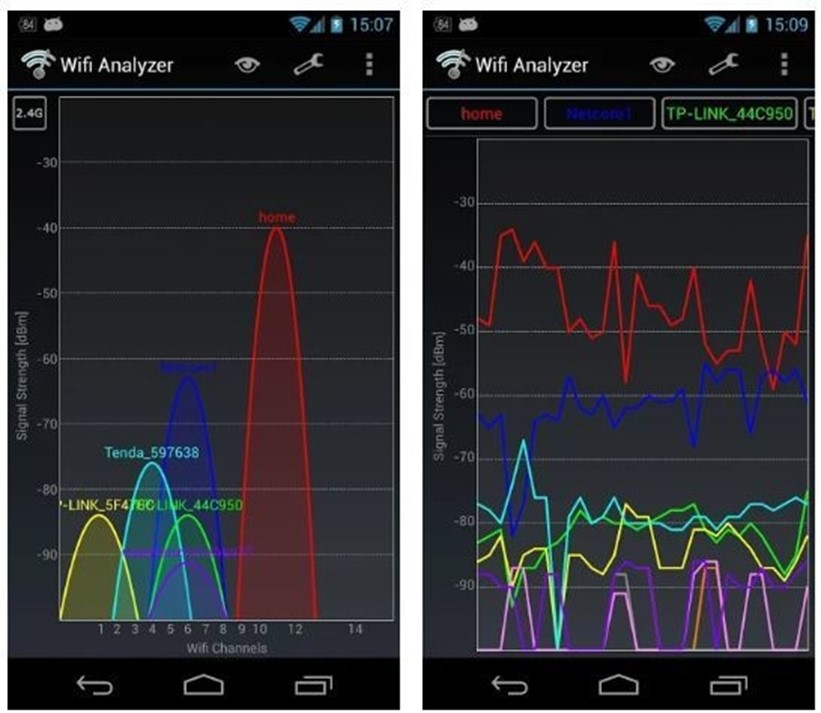 Source: Google Play
While versatile apps have their place in your toolbox, there's something to be said for apps that do one thing and do it well.
The WiFi Analyzer app is one such example; it focuses on ensuring your router is on the best possible channel in the optimal location. WiFi Analyzer will display all the channels in use around you and offer a star rating on all available channels.
PingTools Pro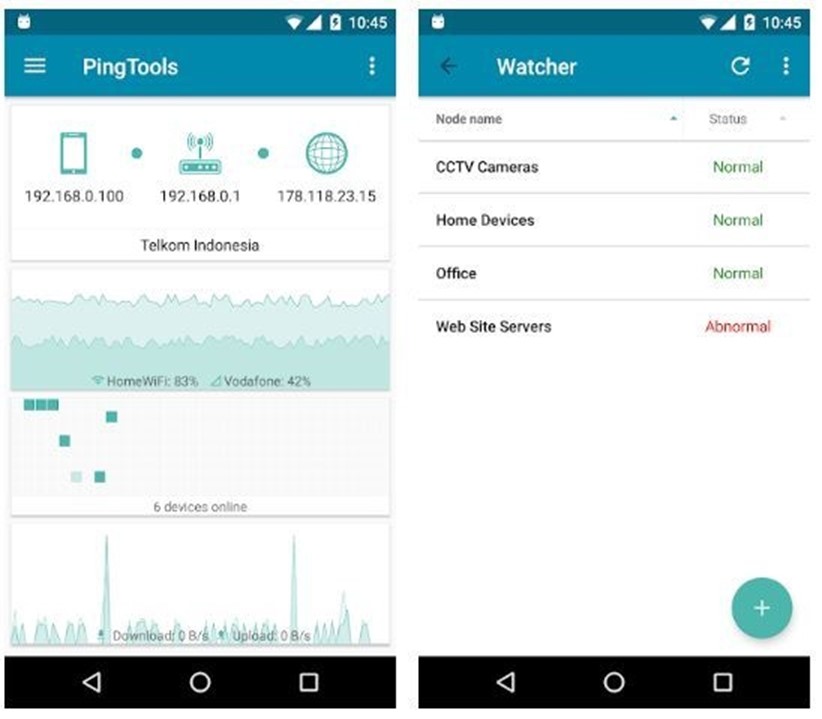 Source: Google Play
The PingTools Pro app offers a similar feature set to Fing – Network Tools but with a few different options and a vastly different user interface. The IP Calculator feature helps you calculate network parameters when setting up for the first time. The visual traceroute feature shows how data packages travel on a map. It also includes a full suite of network tools, such as ping, port scanning, WHOIS, UPnP scanning, Wi-Fi scanning, DNS and reverse DNS lookup and wake-on-LAN.
At $2.99, this app is one of the most useful apps for IT professionals who handle networking in the office. It offers a great feature set and consistent updates.
Productivity apps for Android
IT professionals must juggle numerous competing priorities and responsibilities, especially as businesses continue to adjust to telecommuting policies. The following tools help with automating tasks, taking notes to share with team members and securely connecting to cloud hosting providers. 
PagerDuty
Source: Google Play
The PagerDuty app helps drive customer satisfaction by notifying you and your team of application issues the moment they happen with custom alerts. This functionality means faster response times and resolutions.
The app will save you from overlapping work by allowing you to acknowledge and assign issues and manage on-call schedules. It will even let you solve some problems directly from your phone with custom actions like restarting servers and running diagnostics. PagerDuty requires an account, but you can try it out for free for 14 days.
Tasker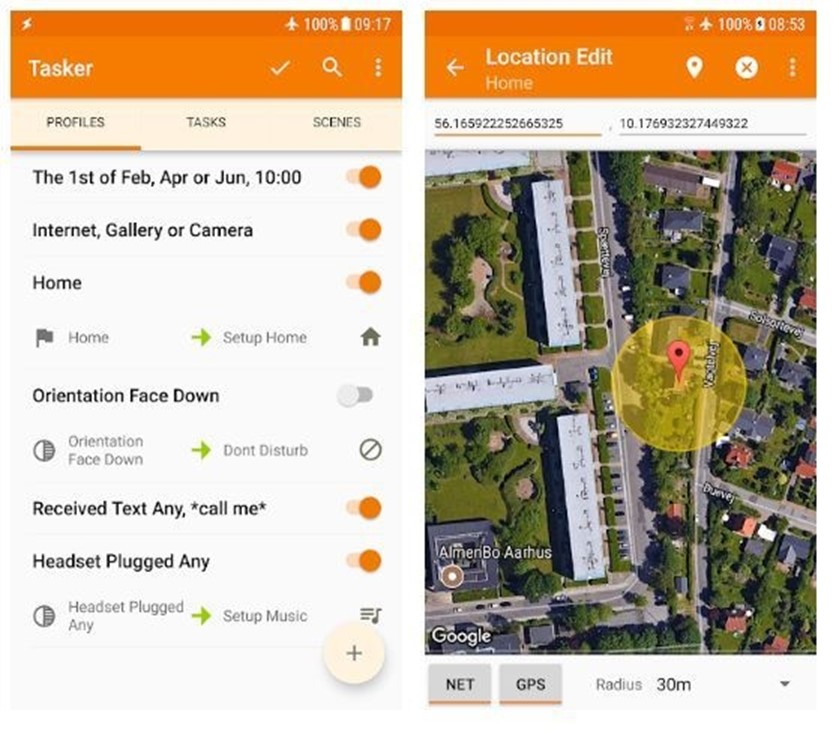 Source: Google Play
Listing all the potential uses for the Tasker app could take days. The app can automate virtually any task on your device. You can set triggers for all sorts of things, such as connecting to a specific Bluetooth device or arriving at a location.
The app offers more than 200 built-in actions, with even more options available via plugins. For instance, you could change your device settings when you arrive at work, have texts read out loud while you drive or create your custom voice commands with the AutoVoice plugin. For $3.49, it's a worthwhile investment and one of the best Android apps for IT pros.
Evernote
Source: Google Play
Evernote is billed as the place to store and organize any information you must keep, but many people don't take full advantage of the power of the Evernote app.
Basic notes can be handwritten, but they can also contain typed text, photos, attachments and more. Evernote provides excellent flexibility. A web-clipping tool for Chrome allows you to capture any page that catches your interest. This data is sorted into notebooks that can be searched. Advanced features include the ability to snap a picture of a document and have it become automatically searchable. Personal and Professional subscribers can annotate PDFs and images with text, handwriting and arrows.
Crucially for IT personnel, Evernote can also integrate with existing productivity tools, such as Slack, Google Workspace and Microsoft Teams. 
Evernote Personal and Professional plans cost $14.99 and $17.99 per month, respectively. Additionally, Evernote has a Teams subscription, allowing for easy collaboration, starting at $24.99 per user, per month. 
Solid Explorer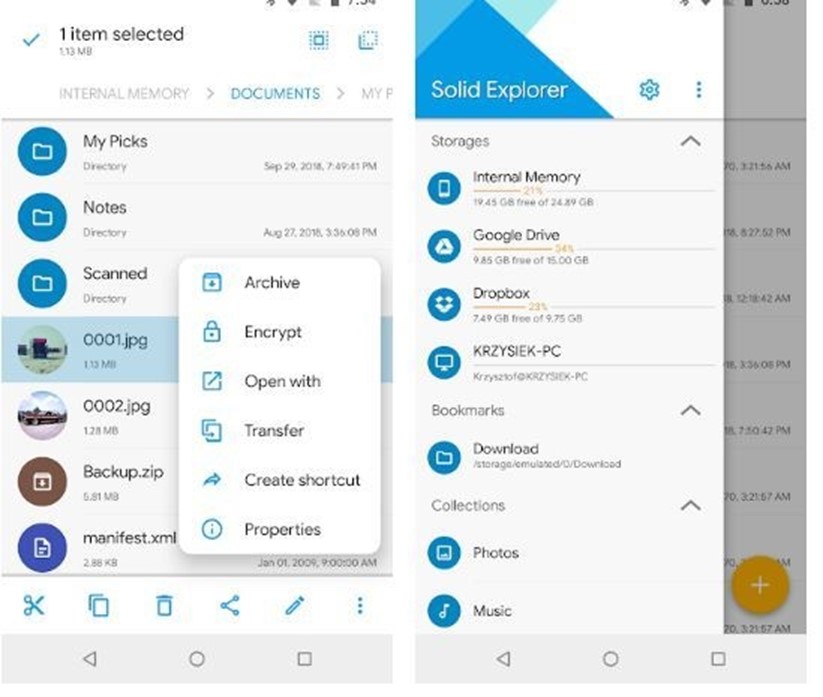 Source: Google Play
Solid Explorer has long been considered one of the best file explorers on Android. The basic Solid Explorer app is free and includes vast customization options and an impressive feature set that includes:
Dual-pane file management with the ability to drag and drop files between panes
Support for managing all major cloud storage solutions
The ability to encrypt select files
The ability to archive file creation and extraction
Additional plugins in Google Play can extend the app's functionality to connect to a Windows PC or remote server via FTP, SFTP or WebDAV to manage files remotely; add Chromecast support; and provide access to Amazon cloud services, such as S3 and Cloud Drive.
Termius 
Source: Google Play
Termius is the best secure socket shell client available on Android today. The Termius app lets you manage UNIX and Linux systems locally or remotely, including Docker Container, VM, Raspberry Pi or an AWS instance, while providing support for simultaneous work across multiple sessions with a multi-tab interface. The app supports password, key, biometric and two-factor authentication for security. Hardware keyboard support can help you get more done, even when you only have your smartphone. When you aren't on mobile, you can shift over to the desktop app available for Windows, Mac and Linux.
The free version will be enough for many people, but for $8.33 per month when paid annually, you can unlock the premium plan with cross-device sync, Secure Shell Protocol (SSH) key agent forwarding, SSH File Transfer Protocol client, AWS EC2 and Digital Ocean host import.
Dynatrace
Source: Google Play
The Dynatrace app is an excellent tool for IT technicians who must monitor application performance. It will notify you the moment it detects problems in your application environment. It provides real-time root-cause analysis, allowing you to solve issues as quickly as possible. Specifically, Dynatrace can provide analysis from a cloud environment down to individual lines of code in an application to allow professionals to quickly zero in on specific threats. 
Dynatrace uses artificial intelligence to identify root causes of performance problems and establish baselines for application performance to help quickly identify issues. The Dynatrace mobile app requires a Dynatrace account, but it comes with a free trial, so you can see if it will meet your needs.
According to Verizon's 2023 Data Breach Investigations Report, web application attacks cause almost 25 percent of all data breaches. Dynatrace can help IT teams stay on top of web application vulnerabilities and limit potential attacks.
Indeed Job Search
Source: Google Play
Indeed is among the largest job search sites. It can help you find a new, better position when you've outgrown your current job.
The Indeed app lets you search by job title, location, company or phrase within the job description. You can even create a job alert to tell you when a position you want gets posted. The app also allows users to message job posters directly, upload their resumes and write a resume with a step-by-step resume builder. 
Making the most of your Android device
The Google Play Store features a wide range of applications that can significantly aid IT professionals. While each professional will have different needs, identifying the correct apps will increase productivity and make the employee's life easier. These apps also provide flexibility, allowing jobs to be carried out remotely easily. And, with the focus on apps providing critical notifications, IT professionals can rest assured they will know immediately if something goes wrong within their organization. 
Jeremy Bender and Sean Riley contributed to this article.