The Best Recruiting Software for Small Businesses
Skye Schooley, Staff
Updated: July 13, 2020
Recruiting software automates your recruiting process with features like candidate sourcing, interview scheduling, employee onboarding and engagement reporting.
Look for a solution that is affordable and scalable.
Workable is the best recruiting software program for small businesses, Breezy HR is the best free recruiting software application, and BambooHR has the best applicant tracking system.
This article is for entrepreneurs and small business owners who want to enhance their recruiting process with the best recruiting software. 
When searching for recruiting software, consider the application's recruiting features, pricing and how usable the platform is. The best recruiting software is customizable, and with it, your team can automatically post job ads, source candidates, track applications, schedule interviews, and onboard new hires. We compared nearly 60 different software options to determine the best recruiting applications for small businesses.
Best Picks
To help you find the right recruiting software for your small business, we researched and analyzed dozens of options. Here is a roundup of our best picks and explanations for why we chose them.
Small Businesses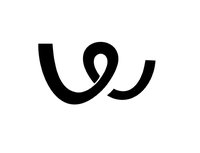 Best Recruiting Software for Small Businesses
Key features: Affordable, access to hundreds of job boards, interview kits and scorecards, third-party integrations, email and calendar sync
Recruiting Software
Best Free Recruiting Software Application
Key features: Access to 50+ job boards, resume parsing, profile importing, branded careers site, and self-scheduling interviews
Applicant Tracking System

Best Applicant Tracking System in an HR Recruiting Application
Key features: Onboarding, offboarding, HR management tools, and advanced reporting on candidates and employees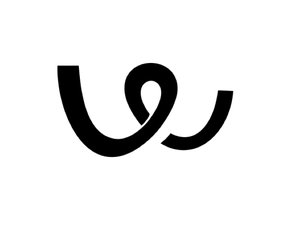 Workable
Small Businesses
Summary
Workable is an easy-to-use recruiting software solution that offers the best value for small businesses. While competing programs limit features in order to offer lower prices, Workable comes with all the basic hiring features you need for only $99 per job, per month. This flexible pricing model is ideal for small businesses that have short-term or occasional hiring needs.

As your hiring needs grow, so, too, can your plan – businesses hiring at scale can access Workable's advanced features and premium add-ons for a customized annual fee. Workable offers free demos and a 15-day free trial for small businesses that want to test the software before making a commitment.

Workable has several candidate-sourcing features, including access to more than 200 free and premium job boards, more than 700 job description templates, branded careers pages, and automated candidate outreach. Once you begin receiving appliations, Workable lets you narrow the number of candidates with interview kits and scorecards, and when you know whom you want to hire, you can send offer letters with e-signature capabilities.

Workable helps you stay on top of the entire recruiting process, from posting ads to onboarding employees. As your hiring needs become more complex, you can upgrade to an annual plan and access advanced features like AI-powered, one-click candidate sourcing, applicant-tracking tools, advanced reporting and metrics, and custom pipelines.
Read our full review of Workable

Breezy HR
Recruiting Software
Summary
Many highly-rated HR recruiting solutions offer free trials of its software, but Breezy HR offers a totally free plan. Breezy HR's free plan comes equipped with all the basic recruiting features a startup or small business needs for making occasional hires.

BreezyHR's free plan allows for one active position and one active candidate pool. As your business grows, you can scale to a paid plan that fits your needs. Paid plans are month to month, and start at $143 per month for unlimited positions, unlimited candidate pools and comprehensive features.

If you have minimal or infrequent hiring needs, Breezy HR's free Bootstrap plan might be the way to go. It distributes your job posting to 50+ job boards, parses resumes, and imports profiles with a sourcing extension. Paid features like SMS text messaging and a sourcing database are available as well. Although these features may be limited compared to Breezy's paid plans, it is the best free recruiting software we found and is a good place to start.
Read our full review of Breezy HR

BambooHR
Applicant Tracking System
Summary
BambooHR has several great recruiting software capabilities, its standout feature, though, is the capability it confers to small businesses to track and manage individuals from the moment they apply for a position to when leave the company.

BambooHR offers two different month-to-month plans that are charged on a per-employee basis: Essentials and Advantage. The Essentials plan offers HR management features and employee self-service options, and the Advantage plan comes equipped with additional features that track applicants throughout their time at your company. Users can add advanced features like performance management and time-tracking functionalities for additional fees.

We evaluated the Advantage plan and found it to be a comprehensive software solution. You can access hiring and onboarding features, including customizable job postings, and candidate screening and review. You can manage candidates through the consideration funnel and onward to the onboarding phase with offer letters, new hire packets and e-signatures.

BambooHR doesn't stop there. You can continue to use the software to manage employees with human resource management tools, employee records, benefits tracking, and more. Access easy but robust reporting on topics like employee satisfaction, applicant sources, applicant funnels, and analytics on protected classes. The software is desktop and mobile-friendly.
Read our full review of BambooHR
How Much Does Recruiting Software Cost?
The cost of a recruiting software suite can range from $25 per month to thousands of dollars per month depending on a variety of factors like what features you want, how many users need access to the software, how many job openings and new hires you need, and the number of employees you currently have. When you're shopping around for software, ask whether you'll be charged additional fees, and if so, for what. It's common that software providers charge extra for licensing costs, training fees, setup or installation, and tech support. 
Recruiting software is often charged monthly, with discounts given for those who opt for annual billing. Most platforms offer a free demo, with some offering a 15- to 30-day free trial. Some applications can be used for free indefinitely, but the software or the free plans are burdened with significant restrictions and are typically only ideal for occasional or short-term hiring needs.  
Key takeaway: Recruiting software costs vary. Pricing is influenced by the features you need and the number of job postings and users you have. Inquire about additional fees when talking with software providers.
The Benefits of Using Recruiting Software to Find and Hire New Talent
You can continue recruiting and hiring the way your company has. For busy business owners and managers who juggle a lot of roles and responsibilities, recruiting software significantly simplifies the process of finding, hiring, and onboarding qualified candidates. 
The best recruiting software is going to help you automate your hiring process by sourcing and tracking qualified candidates, aiding with interviewing candidates and onboarding new hires, customizing your HR workflows, and providing insightful data and reports. 
If you're new to HR recruiting software, below is an explanation of the common features included in these solutions and how they can benefit your business. 
Candidate Sourcing
Recruiting software can automate the candidate sourcing process, allowing you to easily distribute detailed job postings to hundreds of job board platforms and recruit candidates through relevant social media networks. 
The best software parses resumes, creates customized career pages and employee referral campaigns, deploys customized candidate screening questions and assessments, and automates candidate matching, filtering, and scoring. 
Applicant Tracking
An applicant tracking system can be acquired on its own, but the best recruiting software incorporates applicant tracking as one of its core capabilities. It should easily integrate with your email and calendar programs, allowing you to communicate with candidates and schedule interviews on one succinct platform. It should also automate communications like bulk rejection and offer generation, and some platforms have features like background screening and SMS text messaging. 
Employee Onboarding
Most recruiting software has e-signature capabilities, allowing new employees to remotely accept an offer and complete onboarding paperwork. Comprehensive programs take it one step further, automating the entire onboarding process. If onboarding assistance is something you need, look for software that has a customizable onboarding portal with learning activities, automated workflows and integrated talent management.  
Workforce Planning
Your recruiting strategy is a reflection of your business. Recruiting software offers a simple solution to create a customizable workflow for your hiring process. The software often comes with the ability to build searchable talent pools; manage recruiter tasks; sort, group, and delete candidates; and customize data definitions and reporting. 
Reporting and Analytics
One of the biggest advantages of using recruiting software is its reporting and analytics. Instead of blasting out job postings in hopes that the right candidate sees it, recruiting software compiles your data into easy-to-read reports. You can track insights like employee engagement, new leads, whom you reached out to, which candidates responded and interviewed, and what job boards are most effective. These insights help you track your return on investment and streamline your hiring process. 
Key takeaway: Recruiting software helps your company source and track qualified candidates, interview applicants and onboard new hires, automate your hiring process, and view recruiting data and reports.
How Recruiting Software Improves Your Hiring Process
Recruiting software is designed to automate the tedious parts of recruiting, doing much more than you would be able to handle manually. It can easily blast out multiple customized job postings, send bulk rejection or welcome emails, and automatically transition candidates to the next phase of the recruiting process based preset configurations. When recruiting software tracks your candidates every step of the way, you reach the best candidates and dot every i and cross every t in the hiring process. 
Automation and tracking capabilities increase your hiring efficiency, allowing recruiters to focus on what matters – engaging with great candidates. This can reduce recruiting time and increase employee engagement and satisfaction. Some recruiting software can handle multiple aspects of the onboarding process for you. Recruiting software that provides analytics gives you insight as to how your hiring process is performing and where you can improve. 
Key takeaway: Recruiting software can improve your hiring process with candidate tracking, process automation, recruiting efficiency and reporting.
Community Expert Insight
As part of our research, we interviewed small business owners to gain insight as to what recruiting software they use, why, and what features they prize. We learned that automation, easy implementation, candidate management and scalability are the top features many small business owners look for in recruiting software. 
Will Ward, CEO of B2B startup Assistive Listening HQ, said his team uses Breezy HR to hire entry-level employees once a quarter and management employees once every six to 12 months. He loves the candidate management and automation features. "The most important features are automated background checks, simple drag-and-drop funnel, evaluation features (e.g., giving candidates scores), and automation in messaging (e.g., sending emails after each stage)," Ward told business.com.  
Jesse Silkoff, president and co-founder of MyRoofingPal, said his team uses Workable's recruiting software for its scalability. Since MyRoofingPal's growing team has roughly 50 employees spread across the country, they needed a system that could accommodate their varying hiring needs. 
"It was easy to set up and implement without the need for a specialist," said Silkoff. "We are a small business that's growing, so we wanted recruiting software that was scalable. At this point, we have mainly recruited entry-level and mid-level managers, but we expect to begin expanding our sales staff in the fourth quarter of this year."   
Dan Bailey, president of WikiLawn, said the most important recruiting software feature for his small team was the ability to use it across multiple disciplines. The WikiLawn team chose to use BambooHR's comprehensive HR management platform because it can be easily navigated by several employees throughout the hiring process. 
"It was important for us that managers be able to use certain features, too," said Bailey. "We also appreciated how comprehensive the software was. Part of why we chose BambooHR was for the employee and manager self-service. Employees can interact with the software, schedule their PTO, get reviews from managers, etc. Managers can be involved in the hiring process, which has really helped improve our onboarding."   
Although the best recruiting software features will depend on your business's unique needs, it is important to find a software that is easy for your team to implement and scale, and can help to automate and manage your hiring process. 
Key takeaway: Community experts found the most important recruiting software features to be process automation, easy implementation, candidate management and scalability.
Recruiting Software FAQs
What should you look for in a recruiting software package?
Many small businesses benefit from features like candidate sourcing, applicant tracking, employee onboarding, workforce planning, and recruiting analytics and reporting. The best recruiting software for your business, though, depends on your specific recruiting needs. At the very least, look for a software package that is affordable, scalable and will enhance your current recruiting strategy. 
If you are a small business that doesn't have an onsite tech support team, look for recruitment software that is cloud-based, so you don't have to host it on your server. The software should have a dashboard that is intuitive and optimized for mobile devices. Consider a software package that has the basic recruiting features you need, but can scale as your company, and recruiting needs, grow. 
What steps in the hiring process does recruiting software manage?
Recruiting software can be very basic, only managing processes like job ad posting and candidate sourcing, or it can manage every step of the hiring process. Many recruiting software plans manage job posting, candidate sourcing, screening, applicant tracking, interview scheduling, employee onboarding, and workforce planning. 
The benefits of recruiting software extend to your hiring practices and your current workforce. Many software solutions provide data and analytic insights you can analyze to refine your hiring process, and some even come with employee management features that allow you to track employee engagement, view employee statistics, and more. 
How can hiring data optimize your recruitment budget?
Instead of aimlessly posting open jobs to random job boards and social media networks, data provided by many recruiting software programs shows you which platforms are the best at finding quality candidates, so you can focus your recruiting efforts on those sites. It can also show you which platforms and job descriptions are performing poorly for your business, allowing you to revise descriptions and your recruiting strategy. 
How does the size of your company affect the recruiting software package you need?
If you only make one hire a year, consider a software package that doesn't require an annual agreement. The comprehensiveness of recruiting features you need is also likely to be fewer, so look for a package that doesn't require you to pay for extra features you don't need. 
Some recruiting software packages are priced according to the number of candidates hired or how many people on your hiring team need access to the recruiting tool. These pricing options are ideal for small businesses. 
Large corporations and staffing firms need full-service recruiting software that supports high-volume hiring and multiple HR professionals. These companies are better suited to recruiting software that offers customized pricing.
Our Methodology
To determine what recruiting software is the best for small businesses, we spent dozens of hours researching the top companies. Here is an explanation of our selection process.
Locating the Best Services
Our methodology involves putting ourselves in the mindset of a small business owner and compiling details about recruitment software that would be most relevant to them. To determine the best small business recruiting software, we started with an extensive list of 60 vendors. It included software solutions we were already familiar with plus those recommended or mentioned by small business owners, hiring managers, recruitment professionals, review sites and business websites.
Choosing the Best Services
To further inform our decisions, we asked small business owners, hiring managers and recruitment professionals what they look for in recruitment software, which products they recommend, and what they like or don't like about the software they currently use or have used in the past. Additionally, we sought insight from vendors to gain a better understanding of how different types of recruitment software work and what makes one product stand out over others. We further scrutinized recruitment software, analyzing what features were offered and how they applied to different use-case scenarios. We narrowed our initial list of 60 vendors down to roughly 30 companies.
Researching Each Service
As part of our research, we took a further dive into the customer support each company offered. We contacted recruitment software sales reps and customer service teams, posing as small business owners shopping for recruitment software. This helped us better evaluate each software option and the quality of customer support from a user's perspective. We also tested or participated in demos for the software when possible. This helped us evaluate ease of use and whether the features offered are fit for small business users.
Analyzing Each Service
We landed on three best picks for small businesses, applicant tracking and free plans. Workable, BambooHR and Breezy HR withstood each round of testing and earned best-pick status for 2020. We analyzed each company for the following features: workforce planning, candidate sourcing and acquisition, applicant tracking, employee onboarding, reporting and analytics, pricing, usability, scalability, dashboard interface, mobile optimization, customer reviews and customer support.
Full List of Recruiting Software Solutions
Here is a full list of recruiting software options and a summary of what each company claims to offer. This alphabetical list also includes our best picks.
ApplicantStack
Applicant Stack combines recruiting software with human resources management (HRM). It's an all-in-one applicant-tracking system, so it comes with capabilities like job postings, candidate screenings and on-boarding. www.applicantstack.com
*BambooHR
Our choice as the best applicant tracking software for small businesses, BambooHR is easy-to-use, full-featured recruiting and HR software that's built with small business needs in mind. It is designed to help you save time and money, so you can find top talent quickly and efficiently. www.bamboohr.com
Betterteam
Betterteam has affordable software plans that combine the ability to post to 100+ job boards with tools to help you write job descriptions that get more responses. Users can also take advantage of Betterteam's free trial to test the software before purchasing. www.betterteam.com
*Breezy HR
Our pick for the best free recruiting software, Breezy HR's free recruiting software plan has essential recruiting features without a hefty price tag. It lets you post ads to job boards, parse resumes and schedule candidate interviews all in one place. As your recruiting needs scale, you can sign up for one of Breezy HR's paid plans to access advanced recruiting features. breezy.hr
Bullhorn
Bullhorn is robust recruiting software that combines with CRM to create a powerful applicant tracking system and HR solution. This software was designed primarily for recruiting and staffing agencies, allowing them to fill positions faster and easier. www.bullhorn.com
CATS
CATS offers comprehensive, yet easy-to-use recruiting software. It comes with job-posting capabilities, resume parsing, keyword and Boolean search, applicant tracking, two-way SMS texting and meeting scheduling capabilities. catsone.com
Cornerstone OnDemand
In addition to job posting and talent management, Cornerstone OnDemand helps you find talent with useful features like employee referrals and collaboration tools to tap into networks of high-quality talent. www.cornerstoneondemand.com
Crelate Talent
Crelate is a flexible solution with a variety of software plans, so you can cater it to your business's unique needs. Crelate Talent features include job postings, job boards, advanced Boolean search, drag-and-drop capabilities, resume parsing, automated recruiting tasks and customizable dashboards. www.crelate.com
Greenhouse
Greenhouse is all about improving the hiring process. Besides job postings and applicant tracking, Greenhouse also takes advantage of utilizes available data and information generated by your hiring process to see where your company can do better for other open positions and hiring in the future. www.greenhouse.io
HireHive
HireHive aims to make recruiting fast and easy. It lets you post to job boards, on your website and on social media, to help you cast a wide net. It also comes with a simple and full-featured applicant tracking system, so you can easily manage candidates, schedule interviews, and keep an eye on the hiring process. hirehive.com
HireMojo 
HireMojo lets you find top talent by taking four steps: search, post jobs where you'll likely find the best candidates, screen and score applicants, and manage and hire new staff. www.hiremojo.com
iCIMS
iCIMS is one of the most comprehensive applicant tracking software options available to small business. It allows you to configure workflows, automate social media and job postings, integrate with Outlook and Gmail calendars, schedule interviews, leave notes and interview feedback, and onboard new hires. www.icims.com
Invenias
Invenias is executive recruiting software that's completely integrated into Microsoft Outlook. As such, it's very easy to use if you're already familiar with the platform. It simply adds extra fields and boxes to your existing Outlook display to show things like candidate photos, contact information, resume information, recent communications and more. www.invenias.com
JazzHR
Jazz is both an applicant tracking and performance-management tool in a single piece of recruiting software. In addition to providing functions for job postings, application forms and candidate tracking, Jazz lets you find better hires by evaluating candidates based on their performance potential through assessments, skills and coding tests. www.jazzhr.com
Jobscience 
Jobscience by Bullhorn aims to help recruiters find top talent more efficiently, especially in competitive markets and industries. Jobscience offers more than 50 unique, shareable reports and recruiter activity dashboards to help you track engagement. www.bullhorn.com/jobscience
Jobscore
Jobscore helps small businesses find the right candidates through Career pages, referral campaigns, and individual and bulk resume reviewal. You can communicate via email, schedule interviews, and send reminders and feedback. Jobscore also offers employee onboarding integration, e-signature capabilities, and recruiting data. www.jobscore.com
Jobvite 
Jobvite is packed with features to help recruiters find the candidate for the job. Features include job boards, recruitment CRM, applicant tracking, referral systems, social sharing, video interviews and reporting tools. www.jobvite.com
PageUp 
PageUp's recruitment software is all about finding and hiring the right people fast. PageUp is not just about recruiting and talent management; it has a personalized onboarding portal that helps you allocate and track new hire tasks, automate workflows and distribute learning activities. www.pageuppeople.us
PCRecruiter 
PCRecruiter is a recruiting software and applicant tracking product that integrates with other talent-acquisition tools. An executive version is also available to help your business find highly skilled candidates for top positions. Other features include candidate sorting and grouping, Boolean search, source tracking, tagging, multifunction lists, and custom reporting. www.pcrecruiter.net
Recruiterbox 
Recruiterbox is a highly customizable recruiting software option. Users can access customizable workflows and Careers pages, post to popular job boards, and view advanced reporting. Recruiterbox centralizes the hiring process by collecting and keeping data in one place when candidates submit applications and resumes from job boards, internally, by email, via social media and any other sources. recruiterbox.com
SquareHire 
SquareHire comes with the basic features you need to find and recruit new employees. It has tools for online and social job postings, and features for managing candidates and maintaining the hiring process while eschewing the complicated features of typical recruiting software. If you're short on cash, a free account is also available, but it's limited to two active jobs. www.squarehire.com
The Applicant Manager 
The Applicant Manager is a highly customizable recruiting software option. You can customize everything from the job board to your workflows, templates, application forms, prescreening questions and just about everything else. www.theapplicantmanager.com
TrackerRMS 
TrackerRMS is an applicant tracking solution built for recruiting professionals. It combines recruiting with CRM and sales so you can easily manage candidates throughout the hiring pipeline. Access features like resume parsing, AI ranking engine, skills profiling, candidate auto-matching and candidate prospecting. www.tracker-rms.com
UltiPro 
UltiPro is more than just recruiting software. It is a full-service recruitment solution that offers additional human resources tools, such as HCM and payroll software. It is great for recruitment firms that want to create custom dashboards and recruiting pipelines. www.ultimatesoftware.com
VidCruiter 
Want to actually see who is applying for positions at your company? VidCruiter is video-based recruiting software that lets you accept video applications and conduct video interviews. It is optimized for mobile devices, and it displays tracking in an easy-to-navigate timeline. vidcruiter.com
*Workable 
Our top pick for the best recruiting software for small business, Workable comes with everything you need to find and hire the best candidates for your business. It's also one of the most affordable recruiting software products available for small business. But unlike most recruiting software, Workable offers low-cost plans without compromising features. www.workable.com
Workday
Workday is a user-friendly recruiting and applicant tracking software that lets you automate your workflow. Workday is primarily geared toward medium to large enterprises, but small businesses can take advantage of its recruiting features like candidate screening, referral leaderboards, calendar synching, interview scheduling and pipeline insights. www.workday.com
Zoho Recruit 
Zoho Recruit is a recruiting software that lets you post jobs and manage applicants, but it also comes with contact management, search tools, communication functions, file sharing and other benefits. It is one of the few recruiting software providers that offers a free plan. www.zoho.com/recruit
Our Previous Winners
Business News Daily strives to find the best products and services for your small business. We invest hours into identifying and researching the best products and services so you feel confident about our recommendations. 
We revisit our categories each year, evaluating new changes in the industry and new companies. Our process involves revisiting our previous best picks to determine if they are still the best in their category.
In addition to our current recommendations, here are the companies we previously selected as best picks: 
Best Executive Recruiting Software: FileFinder Anywhere
Best Free Recruiting Software: Osclass
Services
BambooHR
BambooHR has several great recruiting software capabilities, its standout feature, though, is that small businesses can track and manage individuals throughout each phase of the employment process.
Breezy HR
Breezy HR offers an excellent free version of its recruiting software. The free plan can accommodate one active position and one active candidate pool for small businesses with basic recruiting needs.
Workable
Workable is the best overall recruiting software for small businesses because it is affordable, easy to use and packed with useful features.