Noble Funding Review
Noble Funding earns our pick as the best alternative lender for invoice financing in 2020 because of its excellent customer service and reputation. Noble offers A/R credit lines for 90-day accounts receivable at $500,000 or more and helps you find lending options that provide an 85% advance on your outstanding invoices. Noble works with many lenders to pair small business owners with the right funding for their company.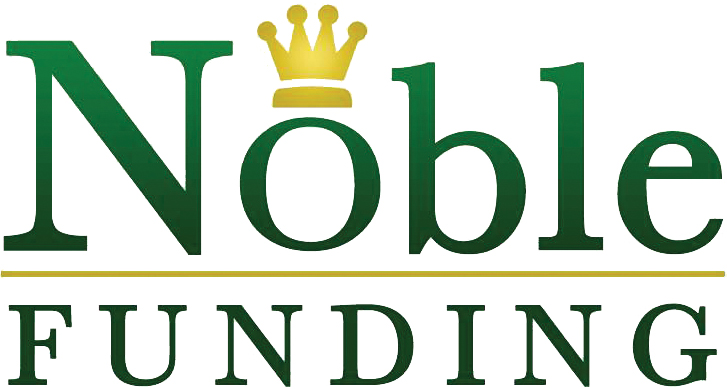 Noble Funding
Best Small Business Loans of 2021
The Verdict
Noble Funding is our pick as best for invoice financing given its flexibility. Businesses can choose between two invoice financing options: invoice factoring and A/R lines of credit. The lender also offers cash advances and unsecured loans.
To understand how we selected our best picks, you can find our methodology and a comprehensive list of alternative lenders on our best picks page.
Editor's note: Need a loan for your business? Fill out the below questionnaire to have our vendor partners contact you with free information.
Pricing: Rates and Terms
The rates you pay may fluctuate as invoices remain unpaid. Instead of being charged an interest rate, you will have to pay a fee for each invoice paid off.
If your business has 90-day receivables over $500,000, you qualify for an A/R credit line. This operates the same way as invoice factoring but comes in the form of a line of credit. This is when you borrow a certain amount against your accounts receivable and take from that amount as needed. Noble's sales representatives referred to it as a revolving line of credit, which means the amount you can draw may fluctuate as your outstanding invoices move up and down. The A/R credit line has a more complicated rate structure and works better for larger businesses.
To take out this type of loan, your business must have strong, reliable collection and invoicing processes in place. Noble also offers other types of business loans, like long-term traditional loans, cash advances, unsecured business loans, equipment financing, inventory loans and purchase order financing. Rates and terms depend on your business's finances.
Noble's long-term loan rates start at 9.99%, and terms range from three to five years. Fast cash business loans go up to $2 million and can be made available to borrowers in two or three days.
Noble Funding Features
Application and Approval Process
Noble doesn't have an online application or approval process. Instead, you'll work directly with a Noble loan specialist. This is ideal for getting individualized attention, but it can be a hassle for those looking for a quick quote online. This is likely because, while Noble provides some financing, it also pairs businesses with banks and other lenders for the best financing options. This means its loan specialists are well versed in different areas of interest and can tap into multiple sources.
Once you provide basic information about your business (like its name, annual sales, contact information and location), a Noble loan specialist will contact you and work with you through the process. The specialist analyzes your business finances, which could include your yearly revenue and credit scores. After you receive an initial quote, you'll have a better understanding of what your loan through Noble will look like.
Noble works with businesses that have credit scores ranging from 550 to 800. Beyond that, the company doesn't provide a lot of information around revenue totals or the amount of time you need to have been in business. There are likely some baseline requirements to get a loan, depending largely on your financial situation and business history.
Because Noble works with multiple partners, it can give you some flexibility. Its free quotes also mean you can start the process and understand what financing is available without committing to a loan.
Loan Terms
For 90-day receivables over $500,000, you can qualify for an A/R credit line. Businesses can also receive quick financing, with funds transferred in as little as two or three business days. Some lenders we evaluated provide same-day financing, but considering the amounts and Noble's practice of working with multiple lenders to get you the best deal, Noble's funding process is still quick compared to traditional banks.
Individual rates vary widely depending on your business's financial situation, but Noble offers additional information on overall loan structure and rates for its Fast Cash Business Loans.
Noble's fast cash loans can be taken out even if you have an existing UCC-1 blanket lien on your business's assets. This can help you manage your cash flow when you have other loan obligations. Loans with Noble operate largely on a personal guarantee, but the company said this can be waived in some cases based on your business's financial history. Because Noble works with other lenders, it can present you with multiple options and agreements on rates, terms and collateral, so you can pick what works best for your business.
Qualifications
To be eligible for factoring, your unpaid invoices must be at least 90 days old and total at least $500,000. Your personal credit score does not factor heavily into your eligibility. Noble determines whether you can repay the loan by looking into your complete financial history and your business's stability.
Collateral
Your accounts receivable function as your collateral. To further secure the loan for the creditor, banks will put a UCC-1 filing on your corporate assets, but you won't have to provide any personal assets to get an invoice financing loan.
Special Documentation
Additional documentation you must provide includes paperwork to verify you're the business owner, copies of your photo ID, business address verification and financial statements.
Noble Funding Pros
Noble has a quick application process that includes a free quote, so you can gauge what it could offer you without committing to a loan. Noble offers many loan options for managing cash flow, covering payroll, running marketing campaigns, refinancing debt, paying business taxes, or making minor renovations or improvements.
Noble's invoice factoring and A/R credit lines help businesses increase cash flow and get advances on outstanding receivables. This is great for small businesses struggling with large outstanding invoices. Noble will connect you with other lenders that can give you an 85% advance on your unpaid invoices. You can use this type of funding to cover various business expenses, like marketing and advertising, hiring new employees, covering payroll, expanding your business, acquiring another business, buying new equipment or business materials, and managing your cash flow.
Noble Funding Cons
The only potential limitation we found with Noble is that it works mainly with other lenders, meaning you may not get a loan directly through Noble. This can be both an advantage and a disadvantage for small business owners.
We couldn't determine Noble's fee for its Fast Cash Business Loan. Its other offerings, like equipment financing, charge fees of 1% to 3%. It may differ for the Fast Cash Business Loan, but it's a good idea to ask Noble representatives about the fee when they give you a quote.
Customer Service and Reputation
We posed as a small business owner and called Noble sales agents multiple times to find out more about their loan options. Each time we called, representatives helped us learn more about Noble's loans and what might be best for our business. They didn't jump quickly for our information or try to convince us that Noble was our best lending option. Instead, they just helped us better understand what the company offers. They also answered all of our general questions about the alternative lending industry and gave us some advice.
Some lenders we called sent us straight to voicemail every time. Noble not only answered each of our calls but took the time to help us understand what was right for our business. We were very pleased with Noble's customer service.
Noble has a solid reputation with the Better Business Bureau. It's an accredited business, scoring an A+ with the organization. As of May 2020, there were no complaints on the company's BBB page either. There also weren't any customer reviews, but other review websites verify Noble as a good lending option for businesses.
Ready to choose an alternative lender? Here's a breakdown of our complete coverage:
Image Credit: Undefined / Getty Images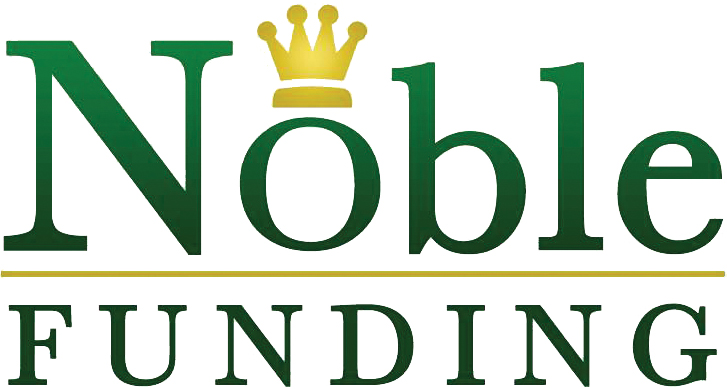 Noble Funding
Best Small Business Loans of 2021
The Verdict
Noble Funding is our pick as best for invoice financing given its flexibility. Businesses can choose between two invoice financing options: invoice factoring and A/R lines of credit. The lender also offers cash advances and unsecured loans.
Simone Johnson is a business.com and Business News Daily writer who has covered a range of financial topics for small businesses, including on how to obtain critical startup funding and best practices for processing payroll. Simone has researched and analyzed many products designed to help small businesses properly manage their finances, including accounting software and small business loans. In addition to her financial writing for business.com and Business News Daily, Simone has written previously on personal finance topics for HerMoney Media.